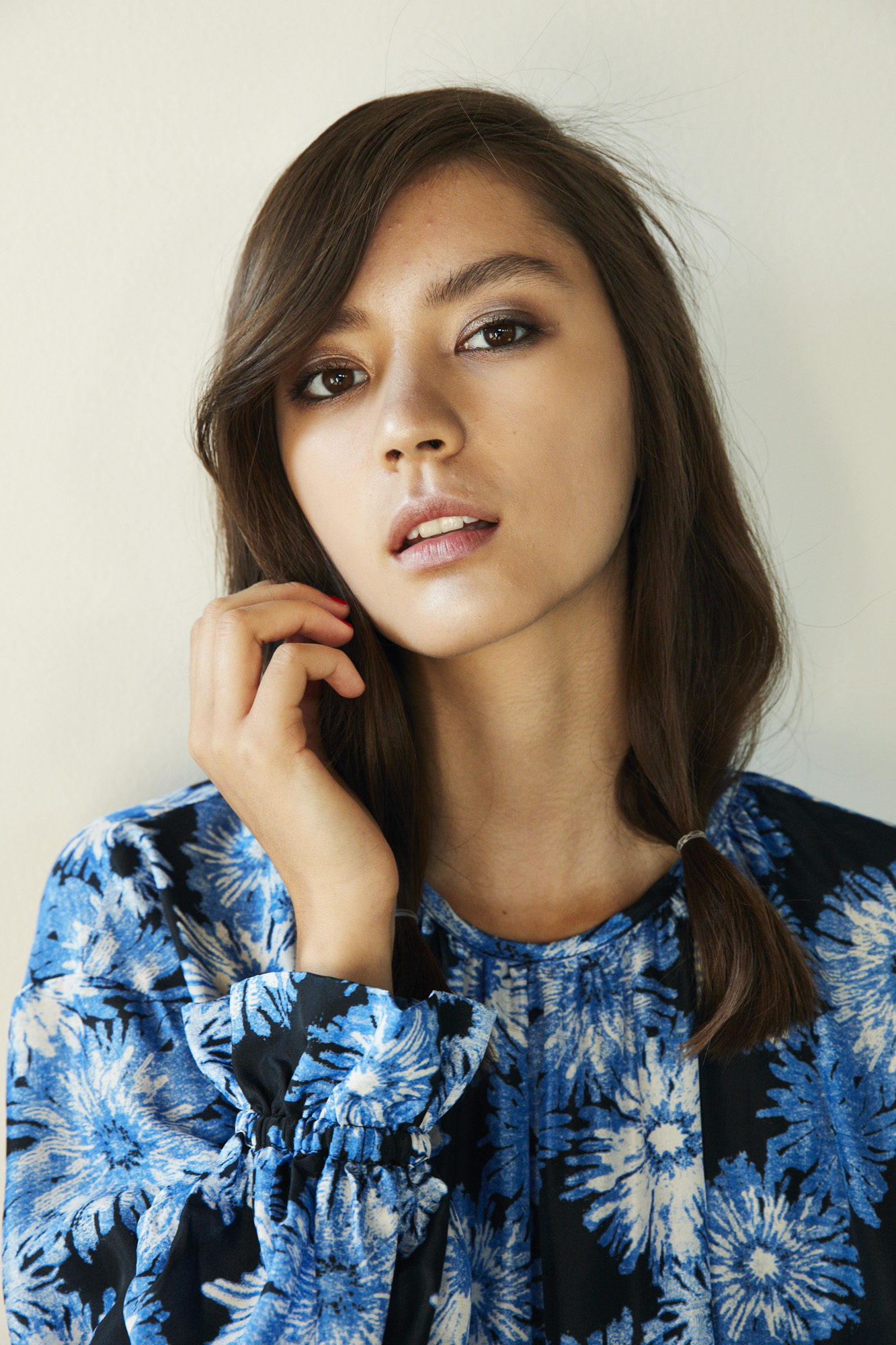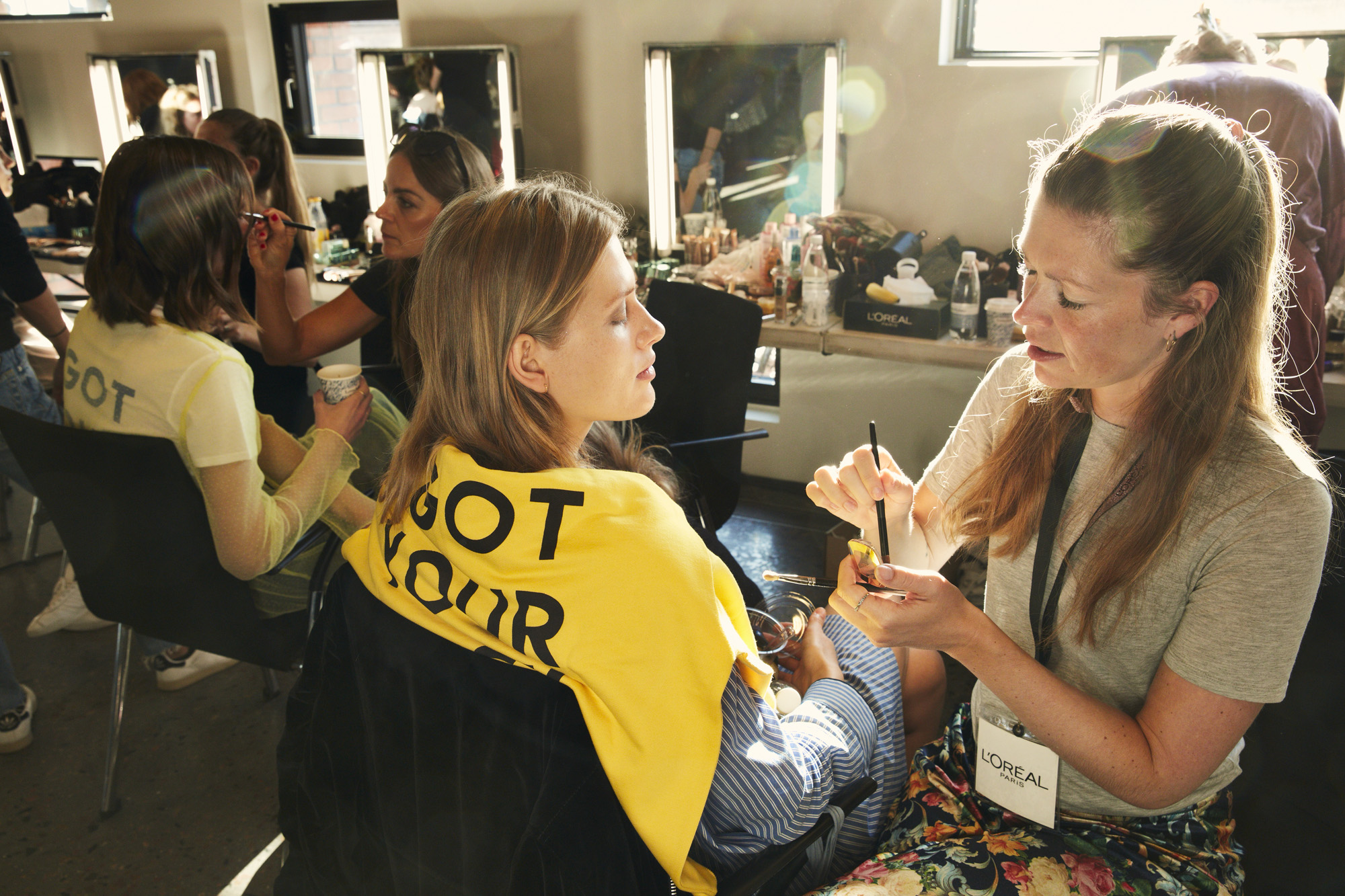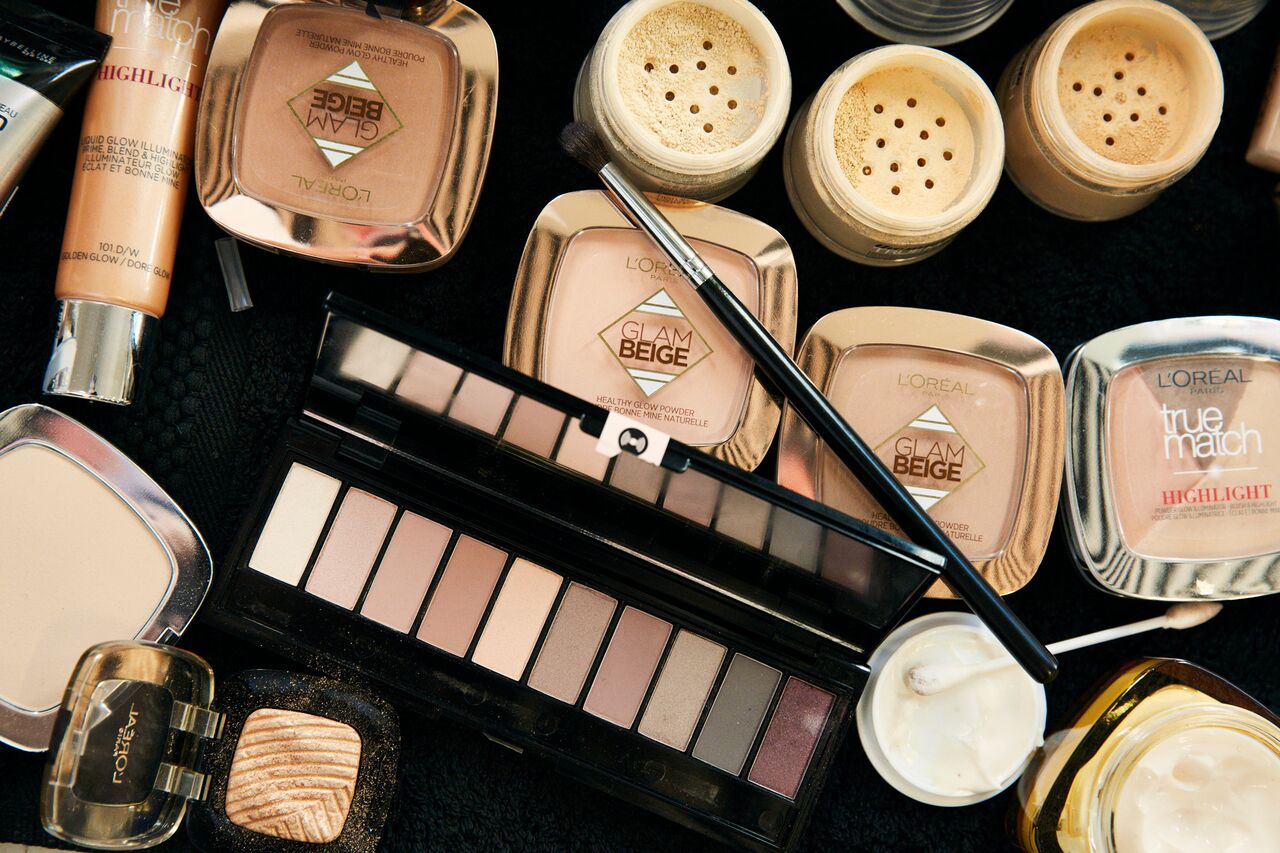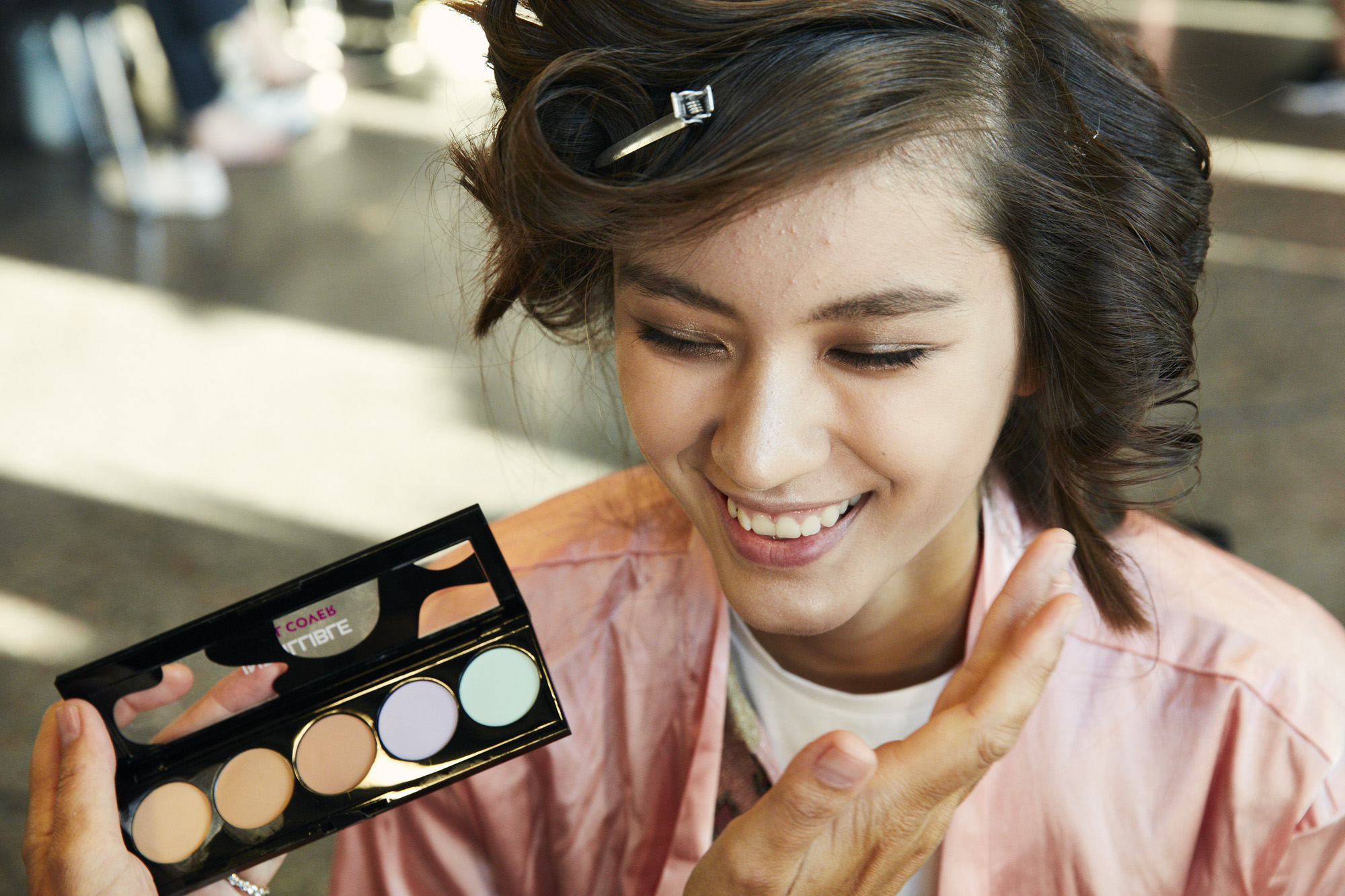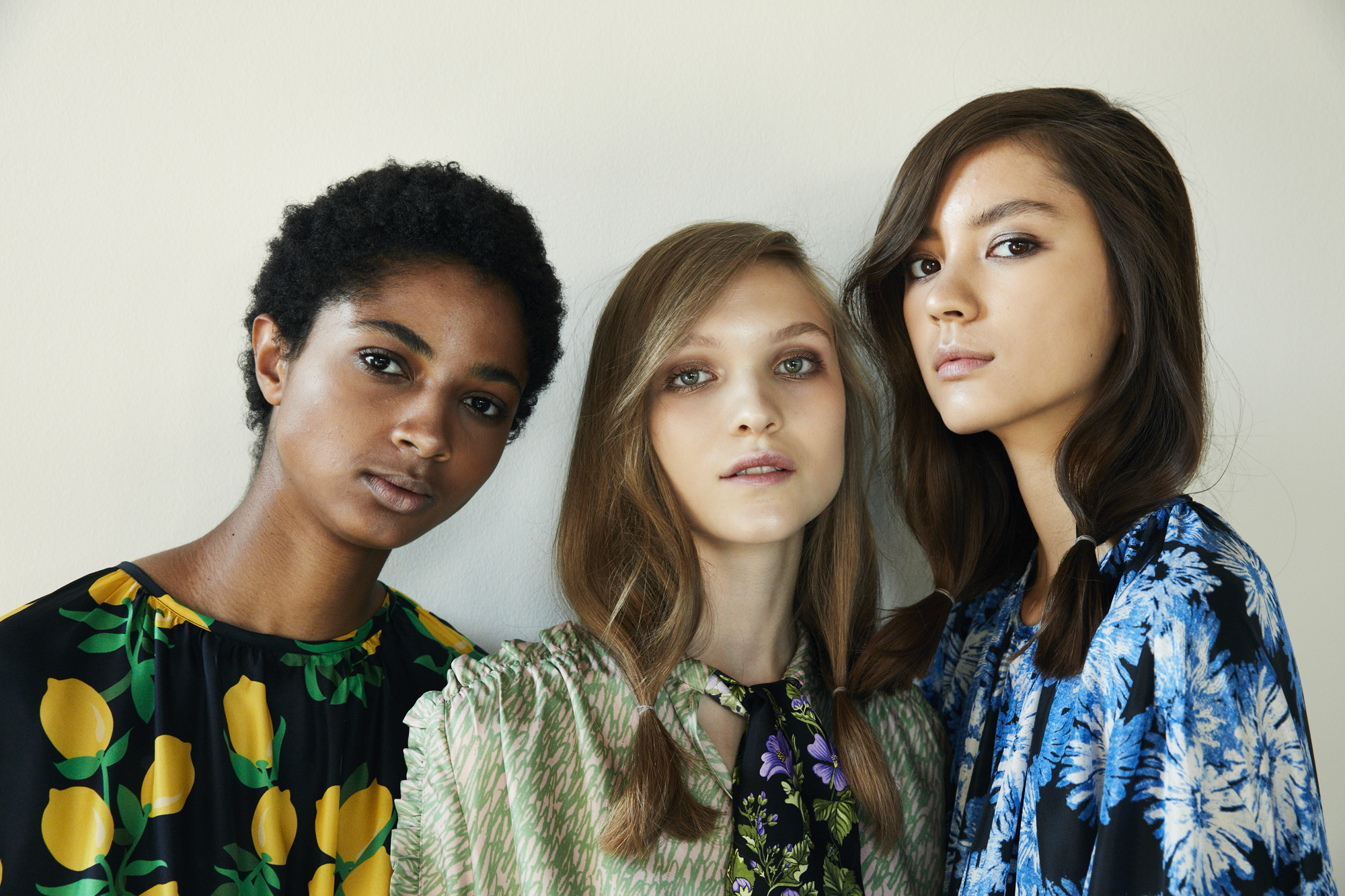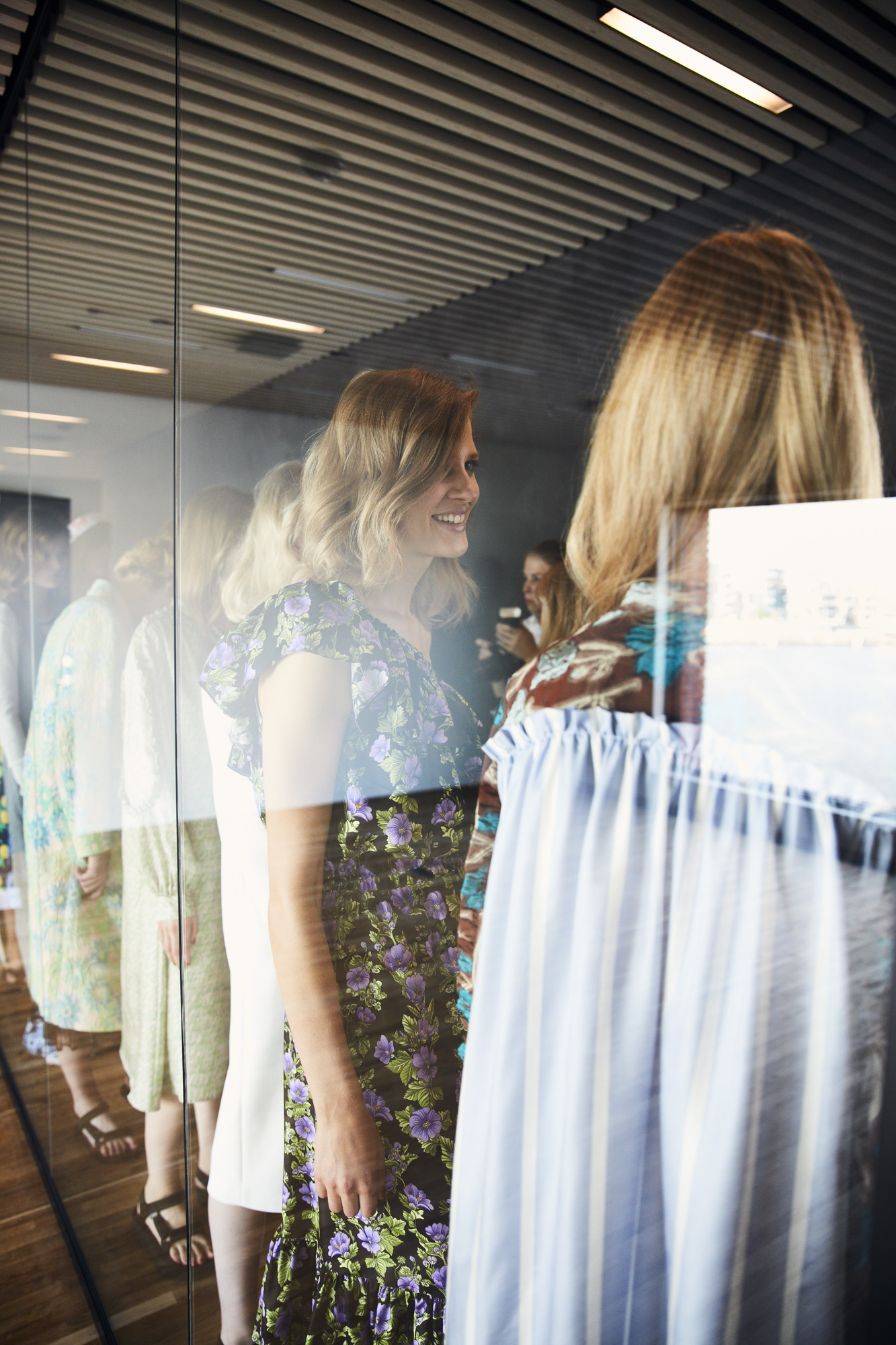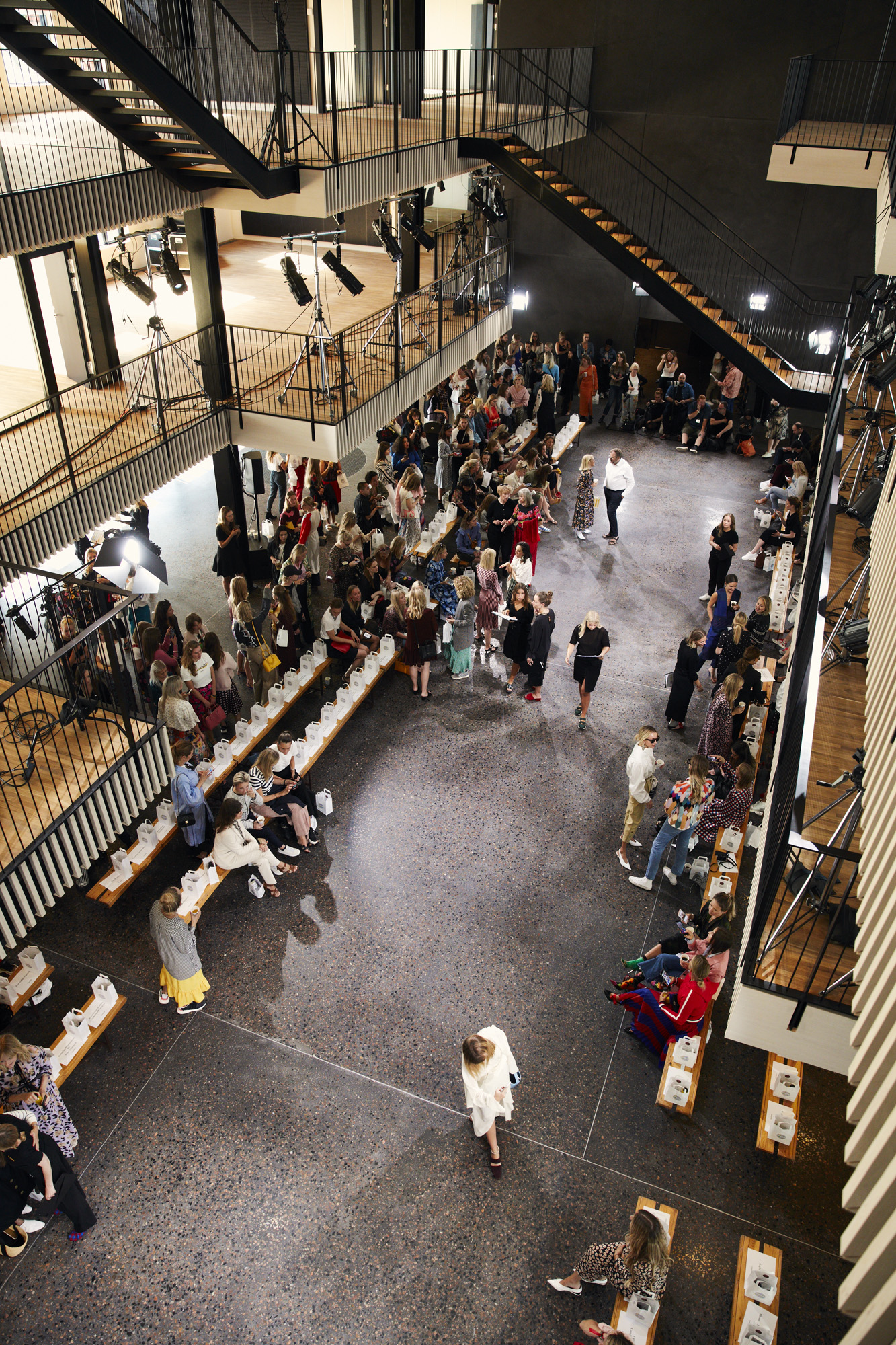 Lovechild 1979 SS18 show during Copenhagen fashionweek
Photo by Mikkel Tjellesen
Jeg var så heldig at være med til mange skønne shows under den københavnske modeuge, men det var kun få som virkelig skilte sig ud. Kun få man havde lyst til at dykke ned i. Kun få man virkelig husker. Lovechild holdt deres show på en helt fantastisk location, et sted jeg ikke før havde været. Modellerne nærmest svævede over os da de kom ned af trapperne. Hele showet var en visuel godbid, alt fra location til håret og makeuppen – Lovechild havde virkelig fat i den røde tråd. L'oréal Paris' fantastiske key makeup artist Sine Ginsborg er personen bag dette fine gyldne look og jeg har været så heldig at få fat i en lille fin Q & A med både hende og Anne-Dorthe Larsen som er kreativ direktør bag Lovechild 1979. Læs med nedenfor. God fornøjelse!
english: I was so lucky to attend many wonderful shows during Copenhagen Fashionweek, but somehow it's only few that stand out. Only few you want to know more about. Only few you love. Lovechild hosted their show at an absolutely breathtaking location. The models almost floated as they walked the stairs above us. The whole show was a visual treat, everything from the location to the hair and makeup – Lovechild really connected the dots. L'oréal Paris' genius key makeup artist Sine Ginsborg created this warm golden makeup look for the show and I was lucky enough to get a quick Q & A with both her and Anne-Dorthe Larsen who is creative director behind Lovechild 1979. Enjoy!
Q & A
Inspiration?
ADL: " I wanted to keep the SS18 collection playful and quirky, but with a grown up sensibility as well. The collection suits the Scandi-cool woman on the go, who after a day of multitasking, bike-riding from one meeting to another and making her voice heard, just wants to go out for a drink with her girl squad. The styles have an urban quality to them but the fabrics are lush tweeds and luxurious silks, quaint prints and pretty woven flowers. It is eclectic without being farfetched in its references."
SG: "I feel in love with all the colors – and the striped pants! The collection is so abundantly rich with texture and details, I wanted to keep the makeup subtle yet impactful. So you have the strong, a nicely hightlighted T-zone, a taupe shading of the eyelids and defined lashes. The leitmotif became the Fanta-colored nail polish that we both love. It was applied to the nails on both hands and feet. This made for a nice, feminine touch to the sporty sandals and a feisty splash of color against all the various prints."
DIY tips?
ADL: "Make the pieces work for you! I always design with the intention that you should be able to mix and match all the styles. They should suit your mood and body type not the designer's mind. You can accentuate the waist with the drawstring dresses or keep a more lose, romantic silhouette. You can wear the pants under your dress or a hoodie beneath the tailored jackets. Comfort and functionality are key as is the longevity of the pieces. The styles should always function as color pops in your wardrobe for many years to come."
SG: "Tone down the highlights. Limit them to being subtle features on your cheekbones and cupid bow. Keep a strong brow. You want to get your hands on the Brow Artist Plumber – I use it every day and it works wonders on unruly as well as barely-there brows."
From daywear to evening attire?
ADL: "Add a pair of heels and ease up on the layering"
SG: "Add lipstick! I'd go for the Color Riche in Perfect Red"
Interview by Sine Gerstenberg
X M 
This content is sponsored