IN MY BAG | COPENHAGEN FASHIONWEEK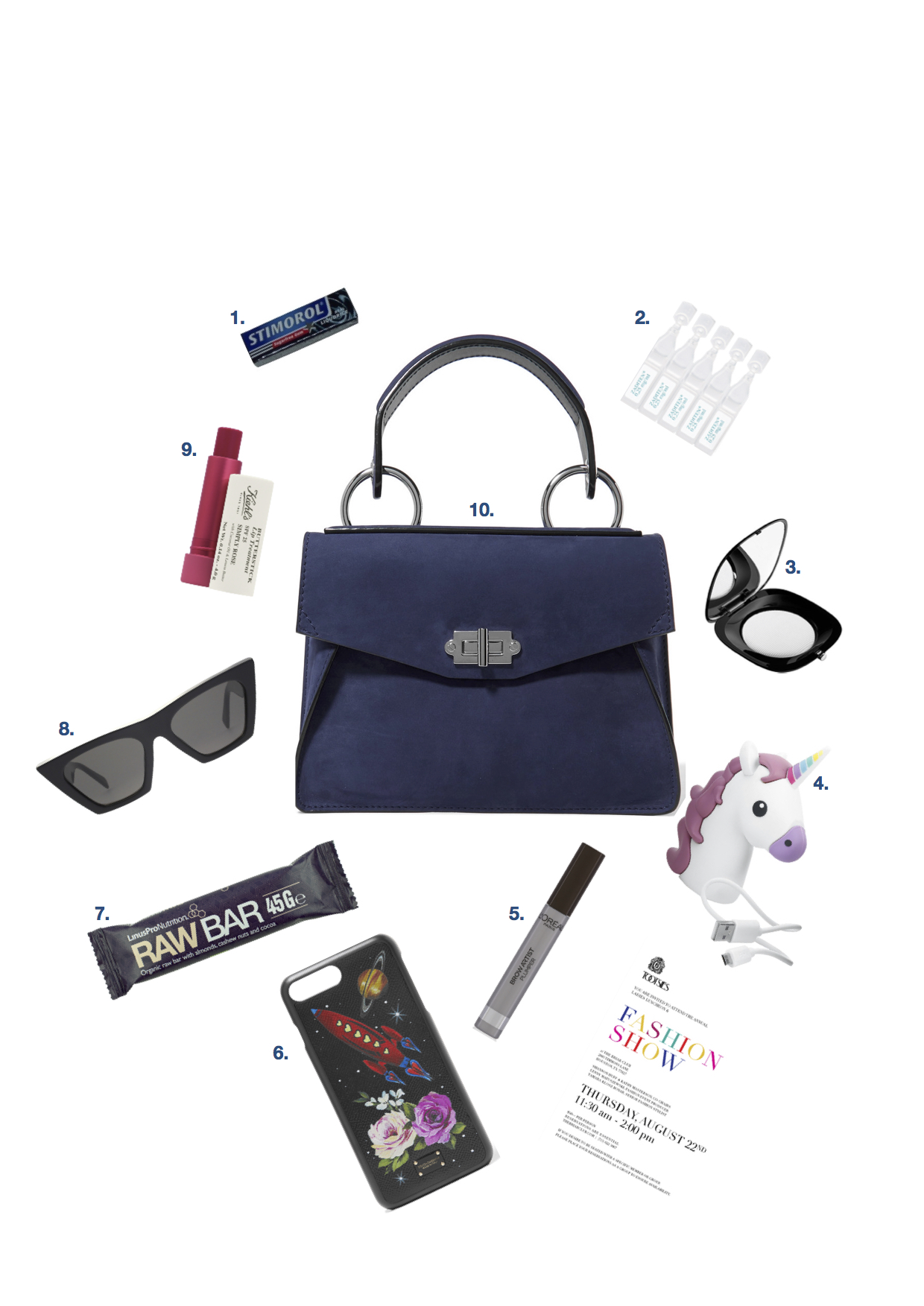 Copenhagen Fashionweek
Så er det den tid igen, heldigvis! Jeg elsker fashionweek! Dem alle sammen, det er så sjovt og det er vildt hyggeligt at se hinanden i branchen. Nu går Københavns modeuge endelig igang og jeg synes jeg ville dele hvad jeg altid har med mig i min taske. Er den ikke bare alt for fin btw? Den nye Proenza Schouler taske? Ih den måtte gerne være min! Husk forresten at hvis du er i København kan du også deltage i en række events under modeugen, se eventuelt mere her. God fornøjelse!
english: It's that time again, yay! I love fashionweek! All of them, it's so much fun and so nice to see everybody in the business. Copenhagen fashionweek has officially started so I thought I would share what I always bring with me in my bag. Isn't it nice btw? The new Proenza Schouler bag? Aw I want it to be mine! If you are in Copenhagen you can also participate in some events during the week, you should check out which here. Enjoy!
1. GUM, it's a must. You eat sooo much weird stuff at all these events so gum is necessary. Think of all the people you speak with during the day, ouch.
Gum / Stimorol 
2. Eyedrops, yes eyedrops. It might seem a bit odd I suppose but I have found them to be extremely helpful during these super long days. Nothing worse than looking like a tired slob in your streetstyle photos.
Single pack eyedrops / Zaditen
3. I always carry some transparent powder with me in my bag. My favorite is this one from Marc Jacobs – it can quickly mattify my face but also save me in situations where my hair might look a little "worn all day greasy" if you know what I mean. Plus this compact has a mirror so you can check your teeth and lipstick during the day!
Transparent powder / Marc Jacobs beauty (shop here)
4. Charge on the run, your poor phone is going to run dry during fashionweek so pack up some juice for it!
Powerbank / unknown
5. A quick brow fix is a musthave for me on the go, I wouldn't go anywhere without it. This one from L'oréal Paris is my favorite, it's easy to use, has nice packaging and is a great size for any bag.
Brow artist plumper / L'oréal Paris (shop here)
6. I just got a new phone, so obviously I need to have a cute cover. You can't attend Fashionweek without your phone looking flawless!
iPhone 7+ cover / Dolce & Gabbana (shop here)
7. I am one of those people who has a tendency to feel sick if I become too hungry so I always carry a snackbar (or two) with me when I am on the run.
Raw bar / Linuspro nutrition (shop here)
8. Sunglasses is a must, the look cool and can give your eyes a bit of a rest while the models walk the runway. You have to nap when you can girl.
Sunglasses / Céline (shop here)
9. Lip balm is a lifesaver, it is as important to me as my keys. This one from Kiehls has a little bit of a tint to it which looks super cute in pictures.
Tinted lip balm / Kiehls (shop here)
10. The bag, probably the most important – the streetstyle photographers don't really care what you have inside as long as the bag is awesome!
Bag / Proenza Schouler (shop here) 
Happy Fashionweek!
X M