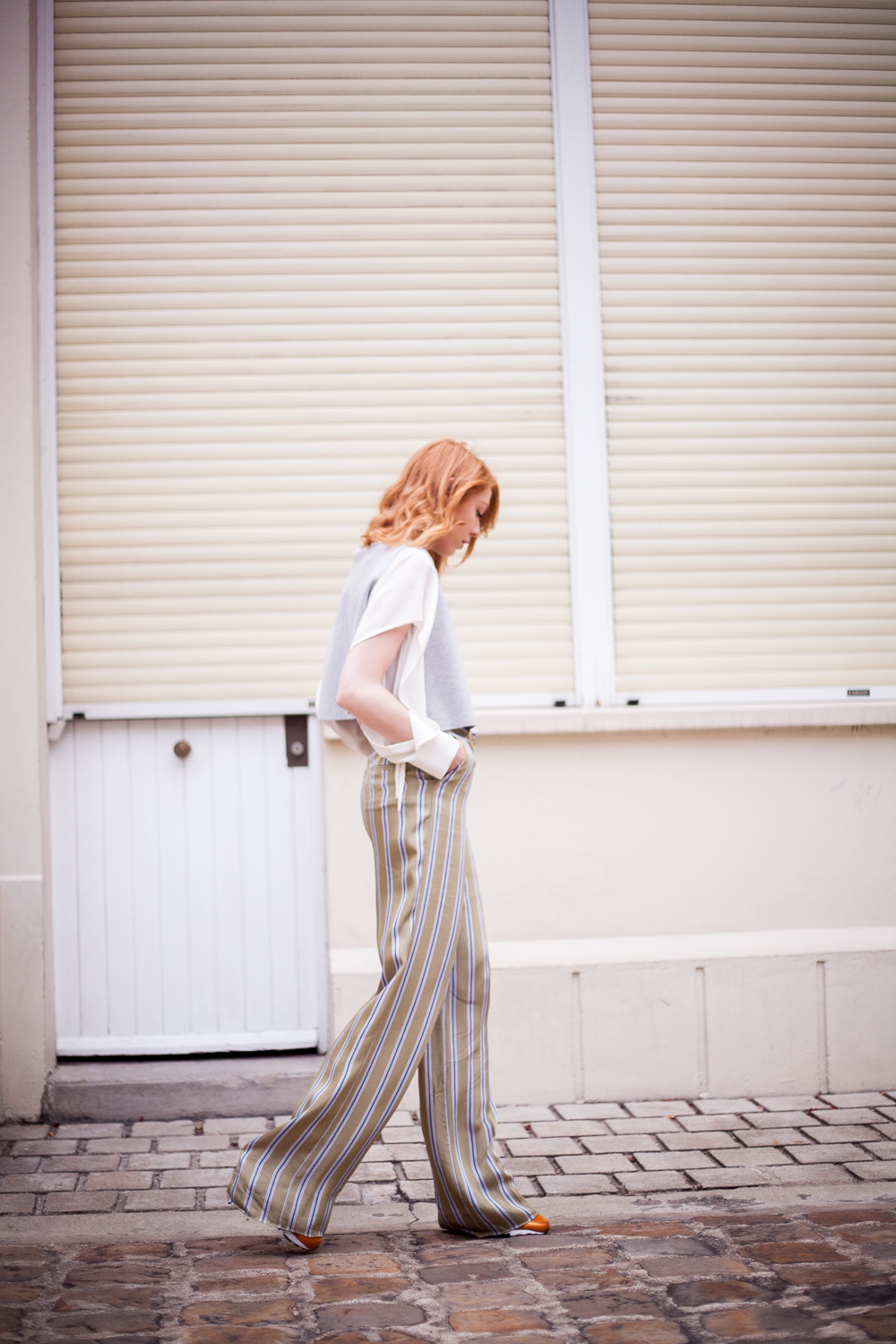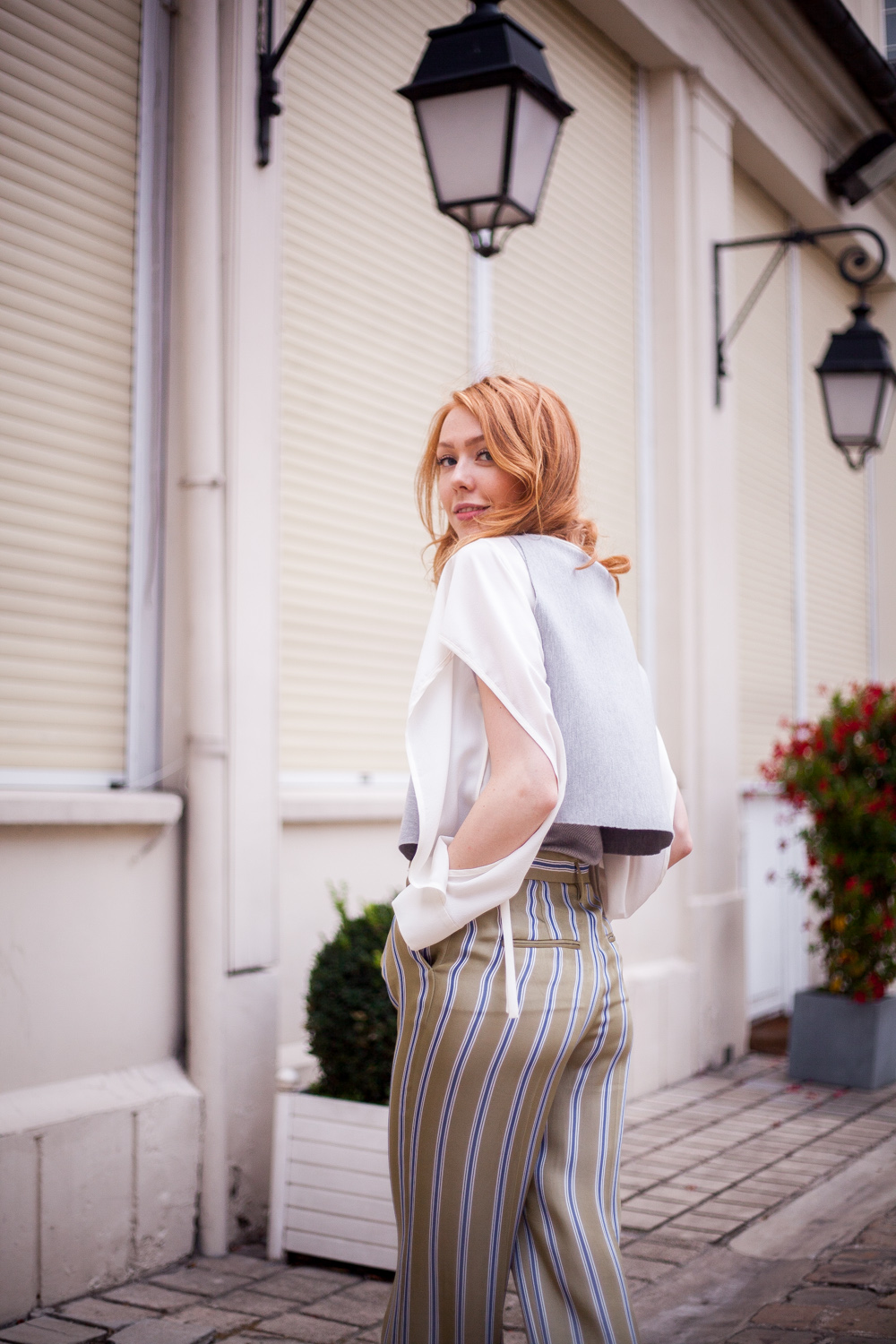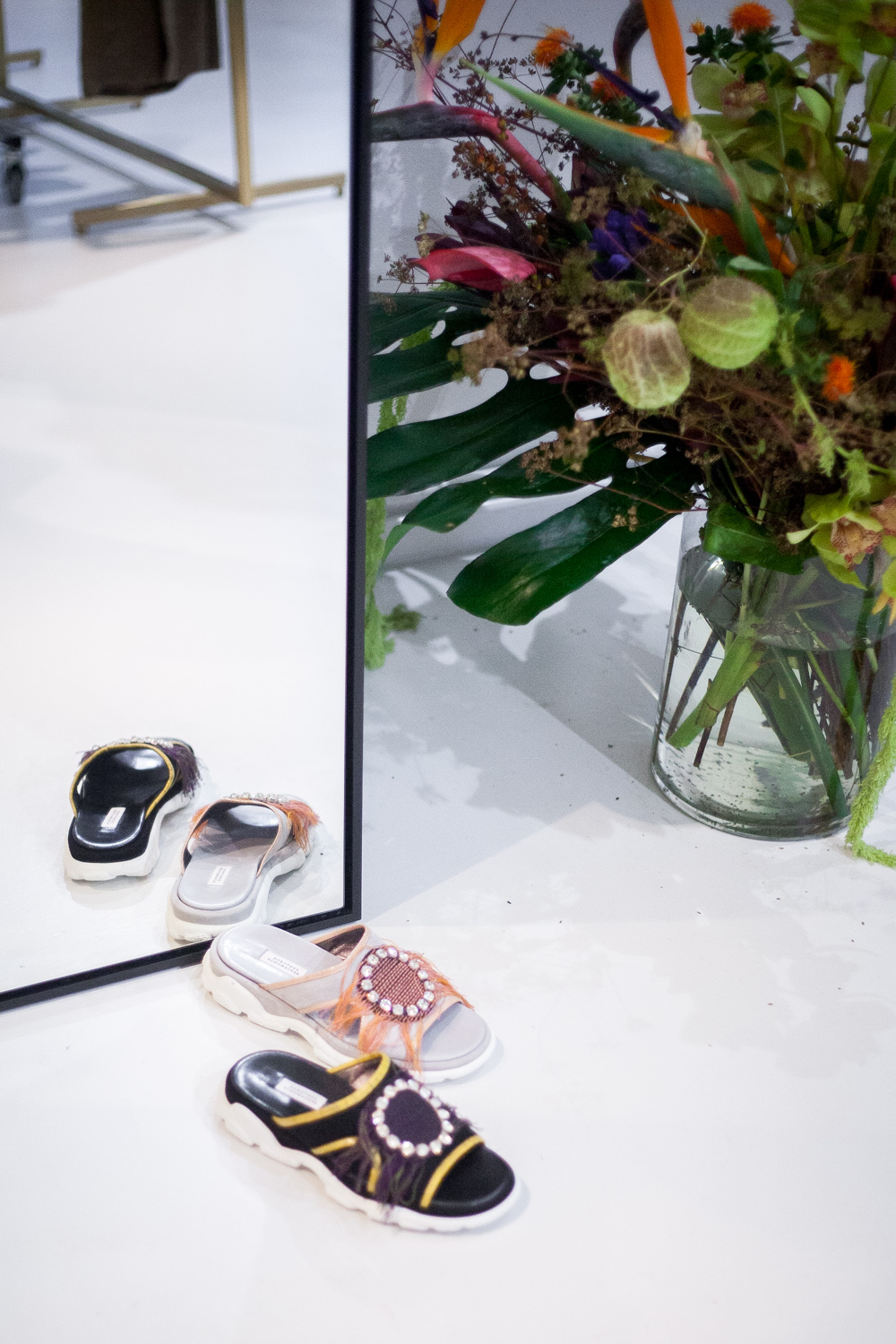 Location: Paris, Dorothee Schumacher showroom
Photo by Laura / Couturekulten.dk
På en lille smal gade i Paris, inde bag en stor port ligger verdens nok mest charmerende showroom. Dette showroom tilhøre Dorothee Schumacher, en kvinde jeg længe gerne har ville møde. Jeg elsker hendes tøj, det er den bedste kvalitet og så er hun hammer dygtig til prints. Faktisk mødte jeg Dorothee før jeg nåede hen til min aftale hos hende, Laura og jeg sad udenfor efter en anden aftale og så kom den her smukke, elegante dame hen til os for at komplimentere Lauras sko og vi spurgte hende hvor hendes frakke var fra. Den var lang, i ruskind og sart rosa (OH!). Hun svarede "oh tak, den er fra Dorothee Schumacher" og vi svarede "ej hvor sjovt, der skal vi hen i dag!". Senere den samme dag kom vi ind i showroomet og der stod hun igen, den flotte høje dame og så var det sgu hende! Dorothee herself! Kollektionen var smuk, sammenhængende og hun var sjov og unik at være i selskab med. Jeg glæder mig til at vise jer mere fra hendes kollektion.
english: On a small street in Paris, behind a big wooden gate is, probably, the most charming showroom in the world. This showroom belongs to Dorothee Schumacher, a woman I have wanted to meet for so long. I love her clothes, its the best quality and she is so talented with prints. Actually I met Dorothee, that same day, just earlier. Laura and I were sitting outside another appointment when this beautiful, stylish woman came up to us and complimented Laura on her shoes, we told her we loved her coat, it was suede, elegant and a delicate shade of rose (LOVE!). She answered "oh thank you, it's Dorothee Schumacher" and we said "oh thats funny we are going there today!", and we went on with our day. Later the same day we went to the showroom and there she was again, the same lady and it was Dorothee herself! The collection was beautiful, coherent and she was witty and unique company. I look forward to showing you more from her collection. 
X M