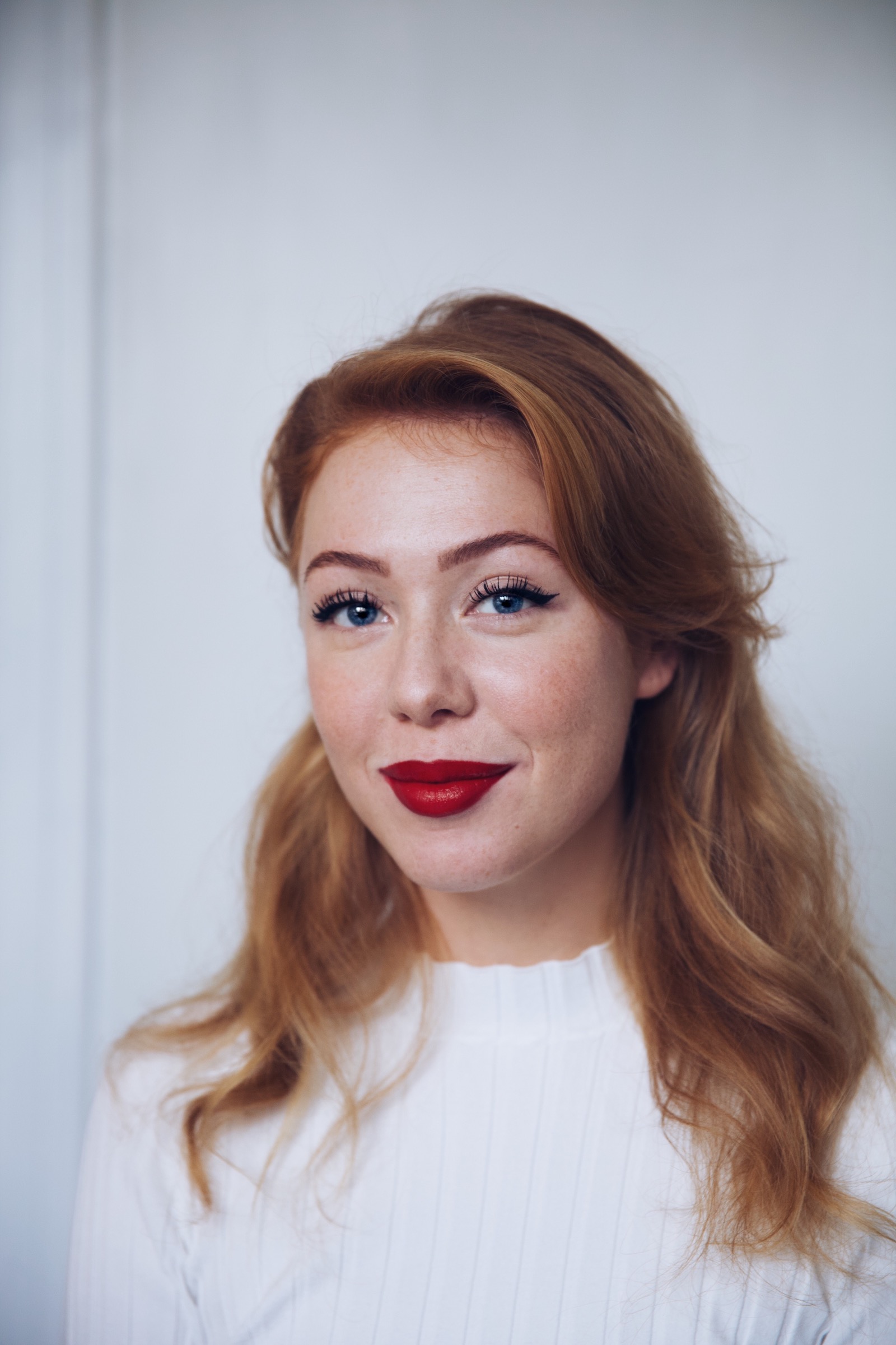 THIS CONTENT IS SPONSORED 
Location: Copenhagen
Photo by Sebastian / Jesuissebastian.com
Photos taken with Canon 5D mark II
Det nærmest obligatoriske, klassiske og evigt smukke julelook. Jeg bliver aldrig træt af at lave det her look. Det gør mig både glad at lave men også at have på. Det er det makeup look jeg føler mig smukkest i og jeg nyder at kysse alle dem jeg elsker og efterlade store, røde kyssemunde på dem. Jeg har lavet en step by step guide herunder på engelsk, til dig der ønsker at rocke en ægte klassiker her i julen. Den er lidt lang men man siger jo også at julen vare længe. God fornøjelse!
english: Here is the almost mandatory, classic and forever beautiful Christmas look. I never get tired of doing this look. It makes me happy both to do and to wear. It's probably the look I feel the most beautiful wearing and I love kissing my loved ones and leaving big, red kissing lips all over them. I have made a step by step guide down below for those who wish to rock a true classic this Christmas. It's a bit long but so is Christmas, or so i've heard. Enjoy!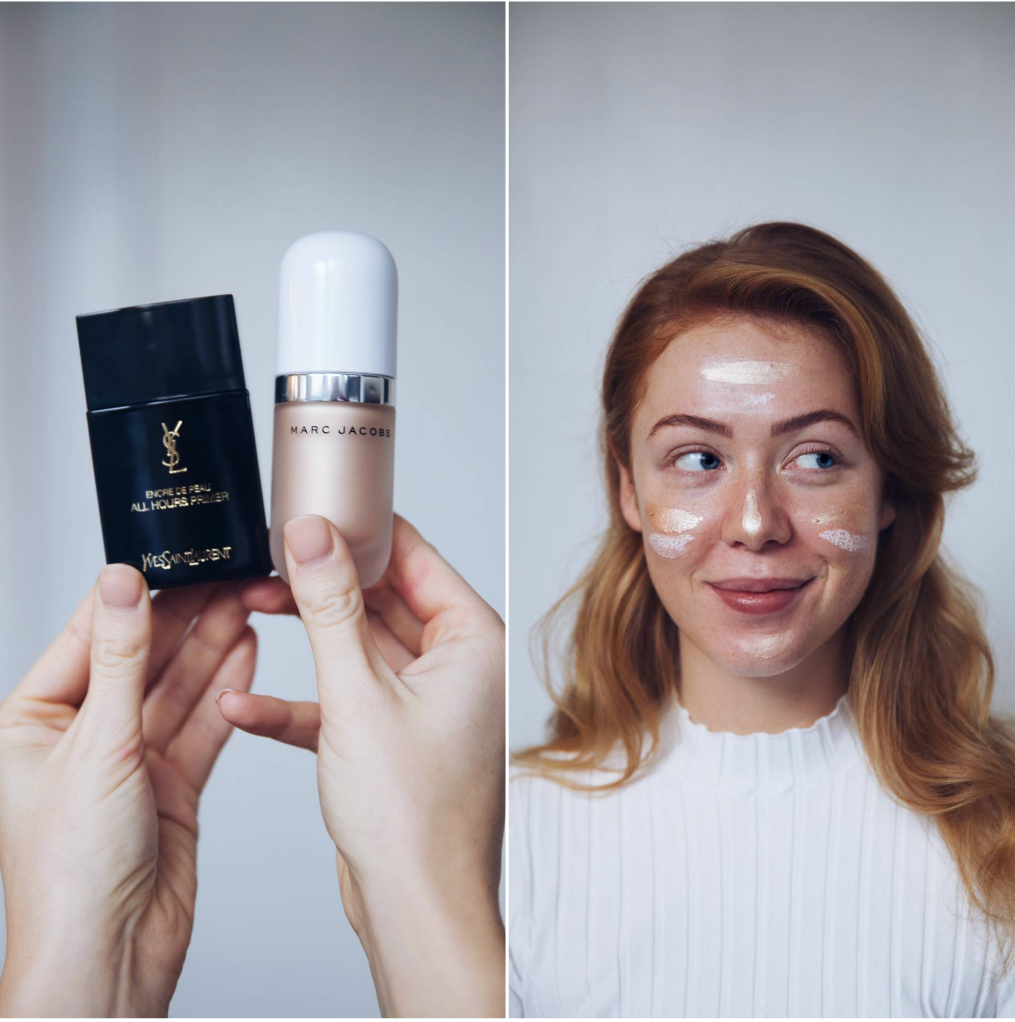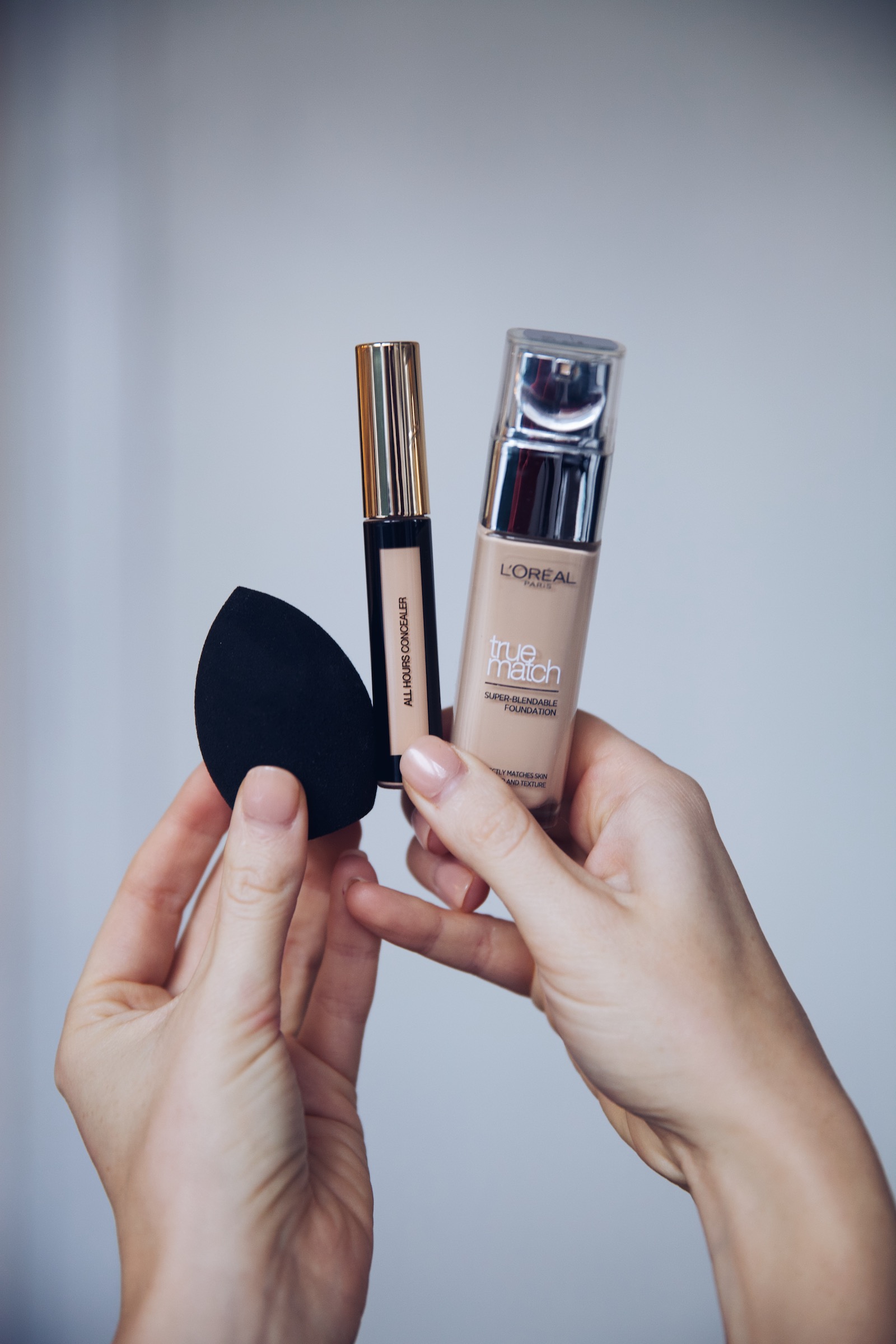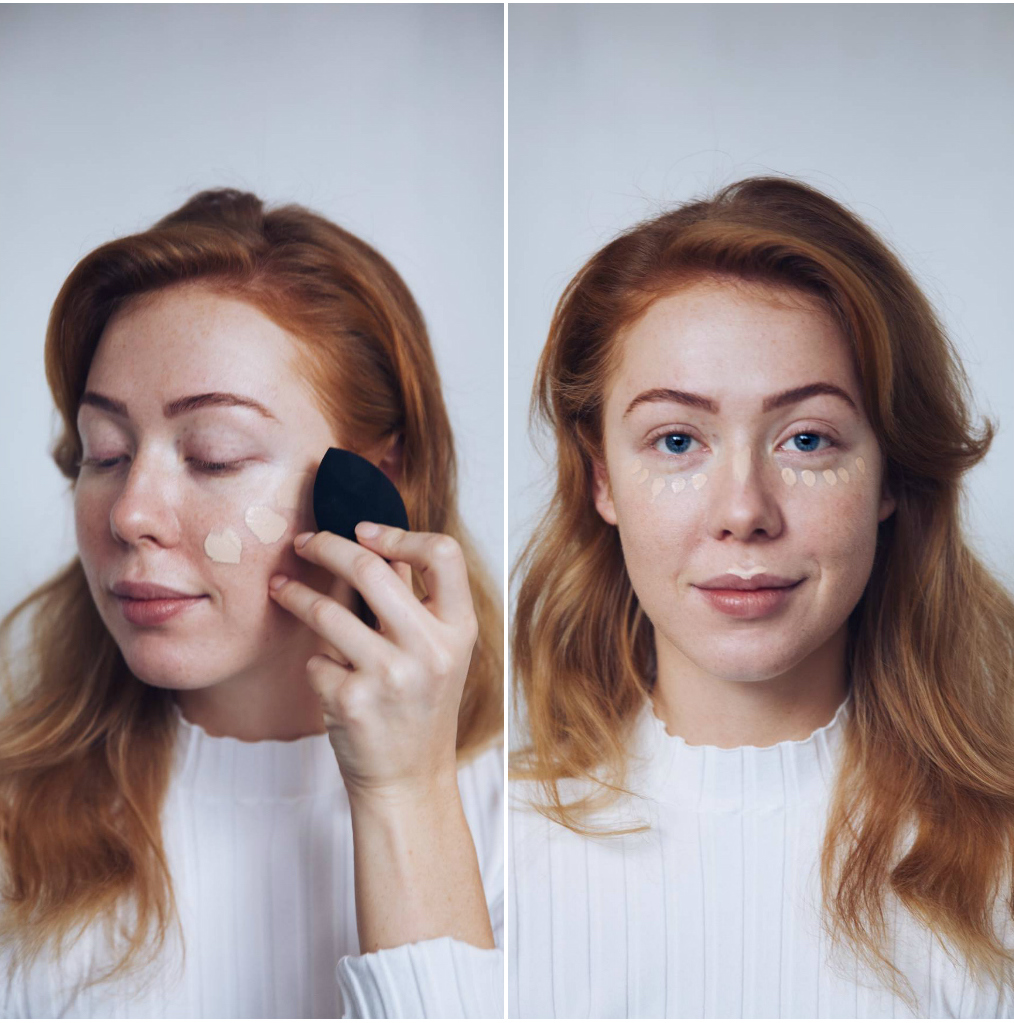 STEP 1
SKIN
Liquid highlighter / Marc Jacobs beauty (shop here), Primer / Yves Saint Laurent (shop here), Makeup sponge / Yves Saint Laurent (shop here), True Match foundation / L'oréal Paris (shop here), Concealer / Yves Saint Laurent (shop here)
Step 1 is definitely not to be messed with or slack on! The skin is the canvas that holds the look, any makeup look! I start with a glowing base by mixing Marc Jacobs' dewy drops with the excellent YSL primer. When massaged into the skin, I apply my True Match foundation in shade 1.5 N. Perfect for my fair complexion. Then I finish with concealer under my eyes, on the bridge of my nose and in my cupids bow.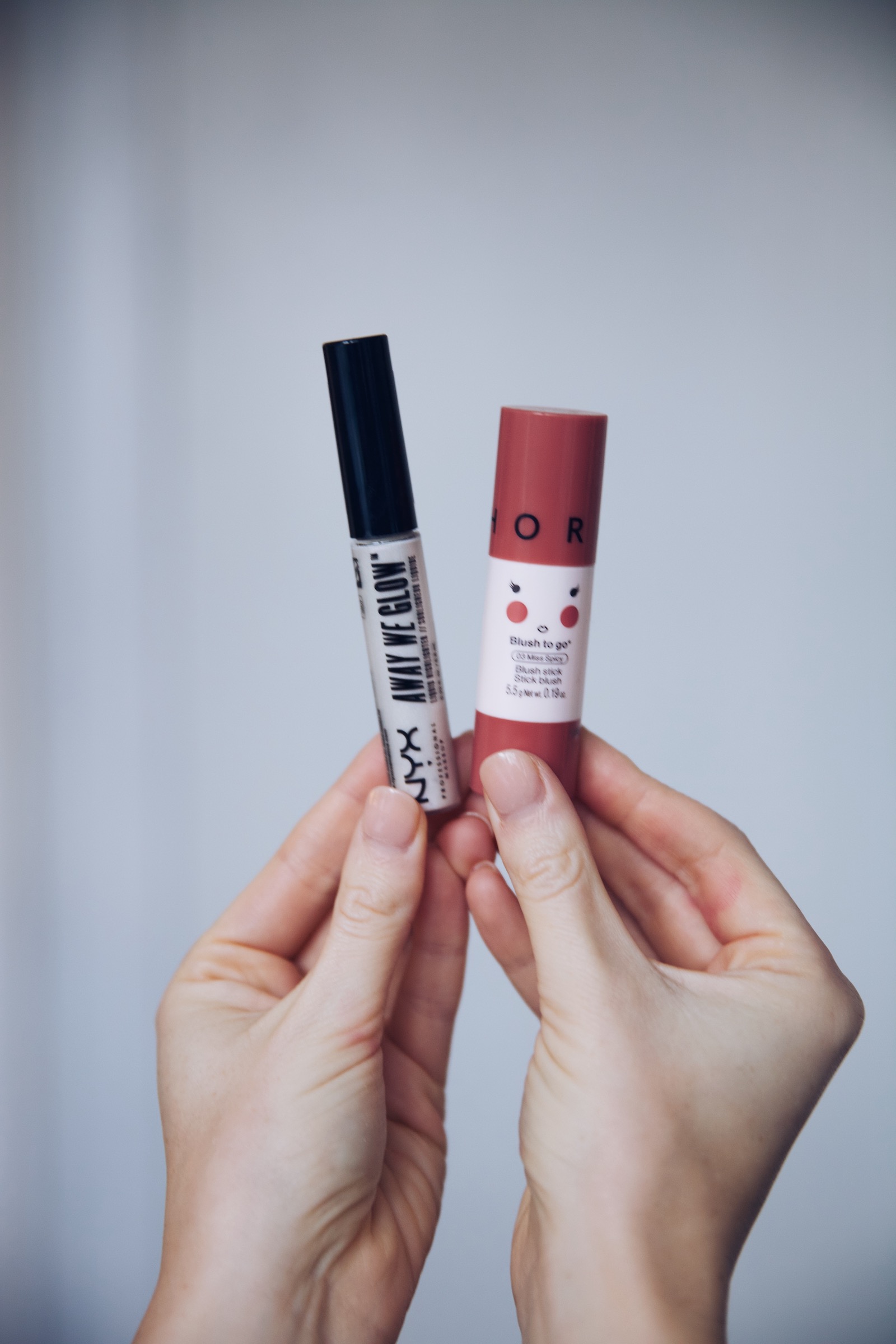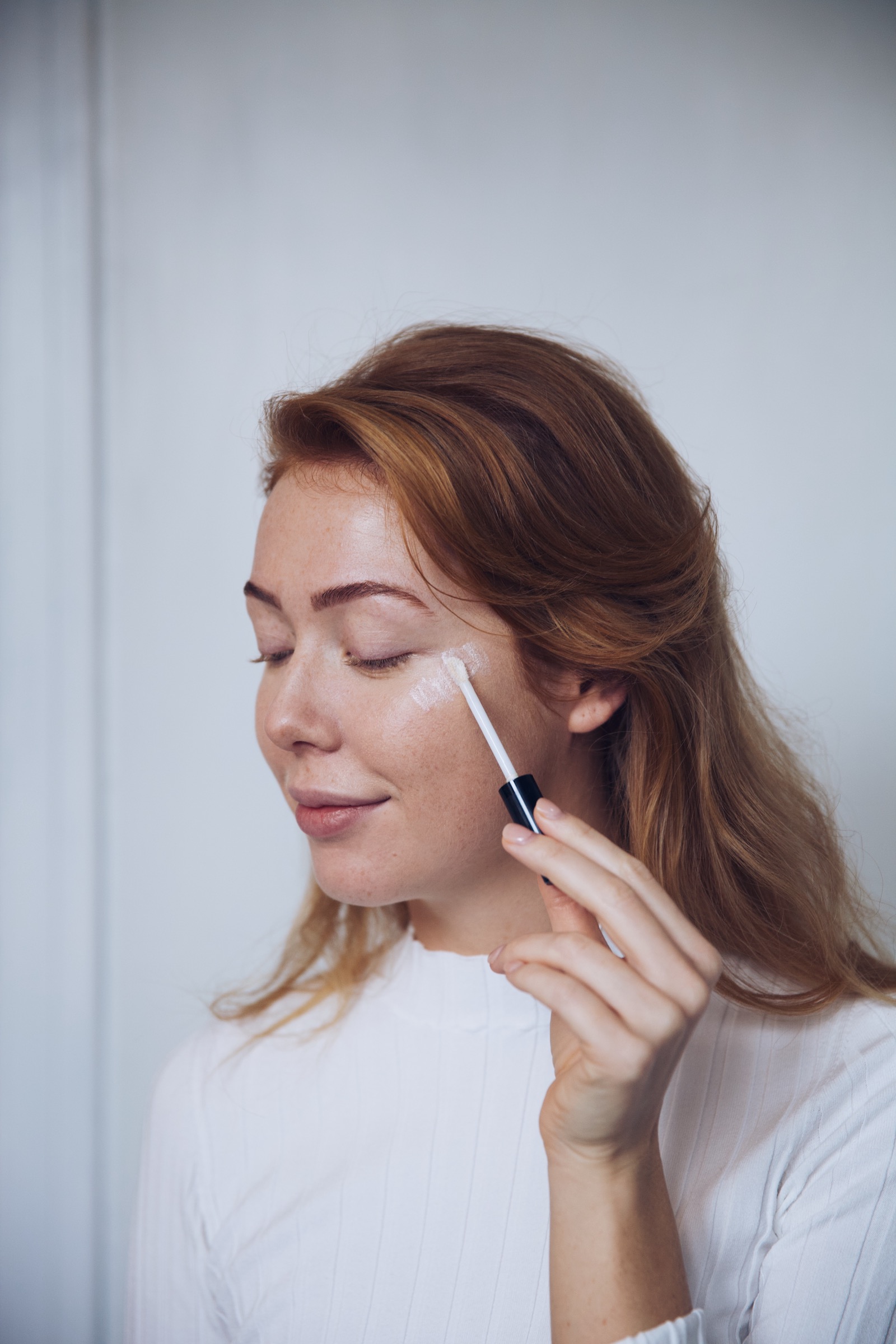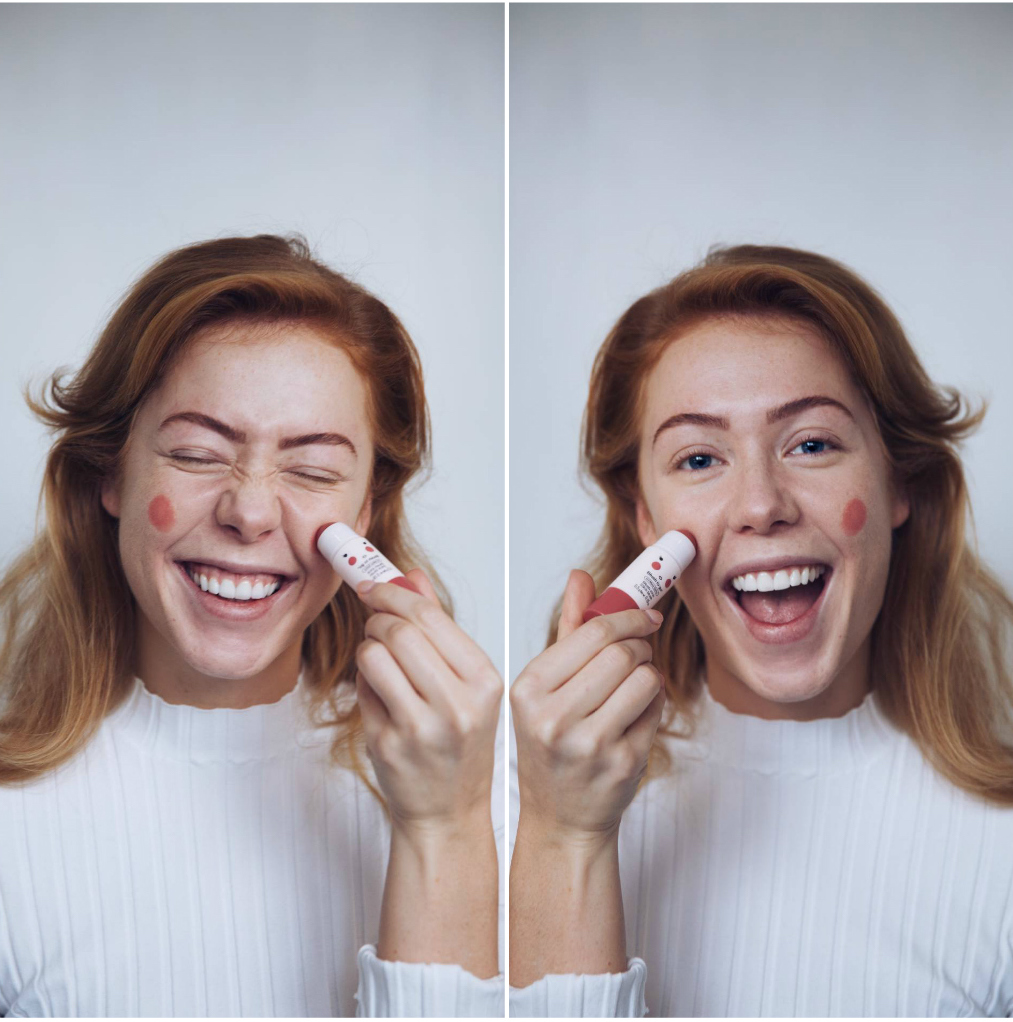 STEP 2
BLUSH AND HIGHLIGHT
Highlighter / NYX (shop here), Blush stick / Sephora (shop here)
Step 2 is here to celebrate that glow and those rosy apple cheeks. For this look I use a very crisp highlighter in a nearly white shade. It's almost pearly on the skin and therefore goes perfectly with the frosty weather outside. For a little warmth in the face, I use a blush stick from Sephora. It's great to keep in your purse and can be used on both cheeks and lips!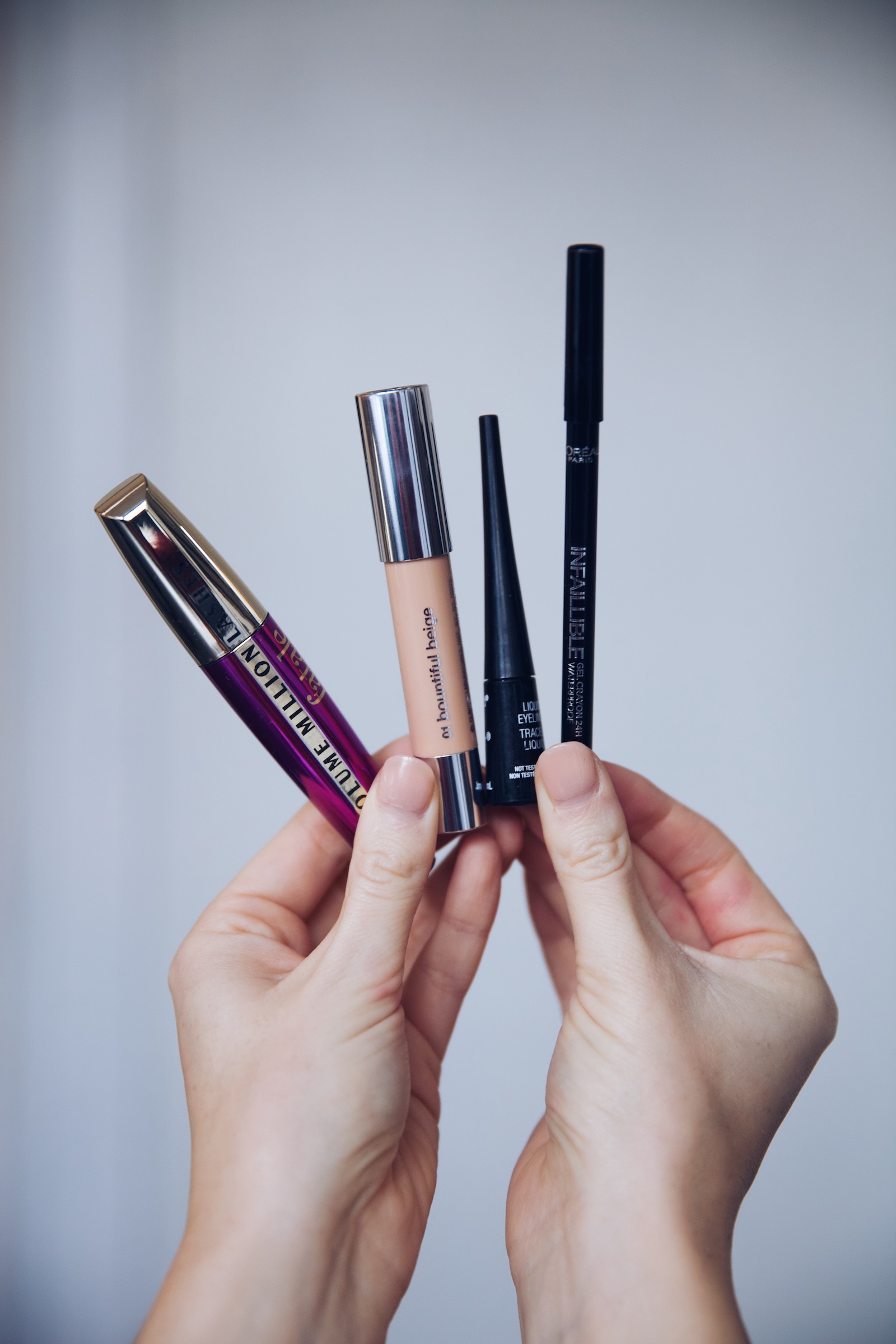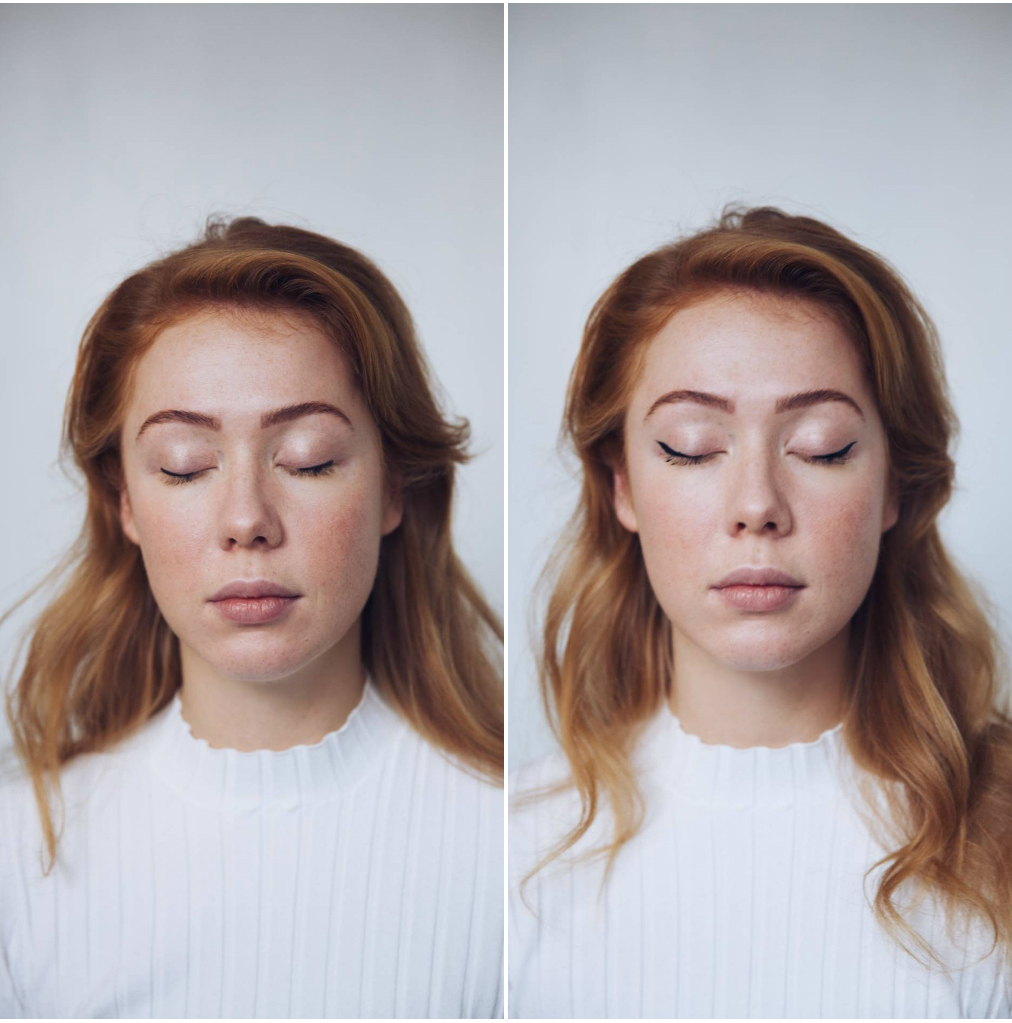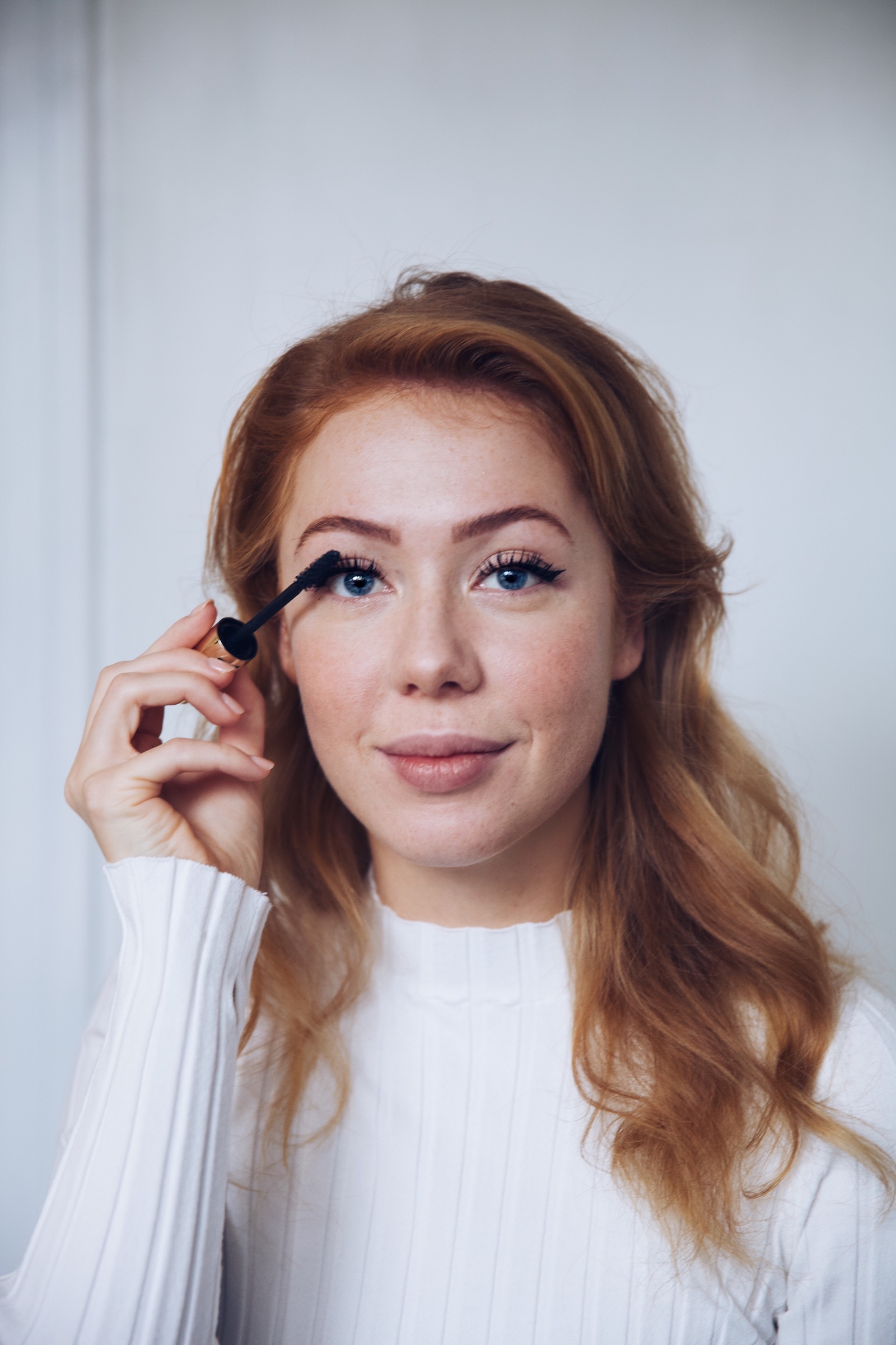 STEP 3
EYES
Chubby stick / Clinique (shop here), Gel liner / L'oréal Paris (shop here), Liquid liner / Wet n' Wild, Mascara / L'oréal Paris (shop here)
Step 3 is focused on the eyes. The eyes is just as much a key feature for this looks as the lips are. This winged liner and golden lid, signals serious Hollywood vibes. I start by using a beautiful gold toned chubby stick from Clinique. On top of that I use L'oréal Paris' genius gel liner in the blackest of black. I like to draw my lines using a gel liner before I apply my liquid liner. It gives a nice base for the liquid liner to glide on top of. To finish the look I use my absolute favorite mascara, the volume million lashes in fatale! It's the best and perfectly dramatic for this festive look.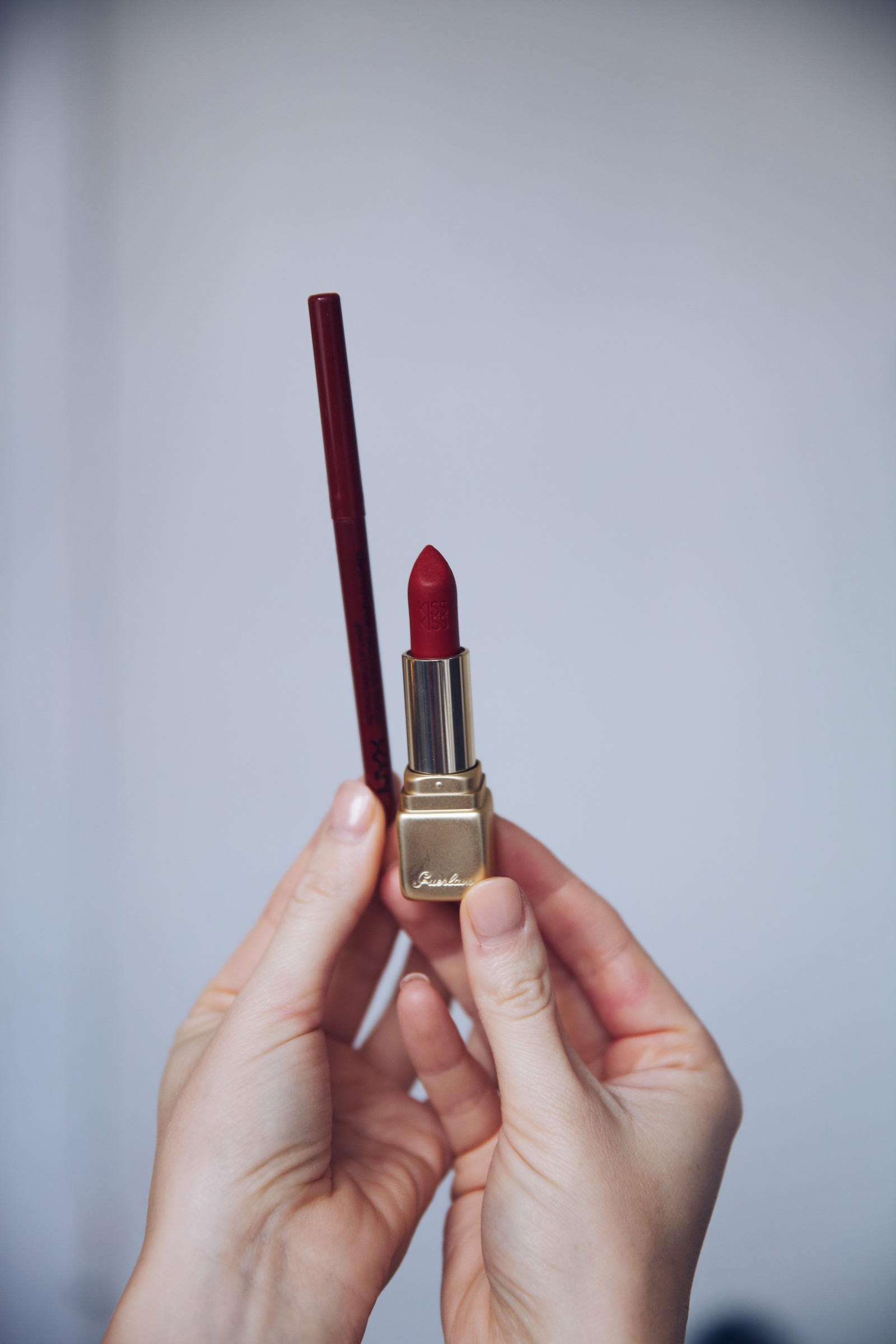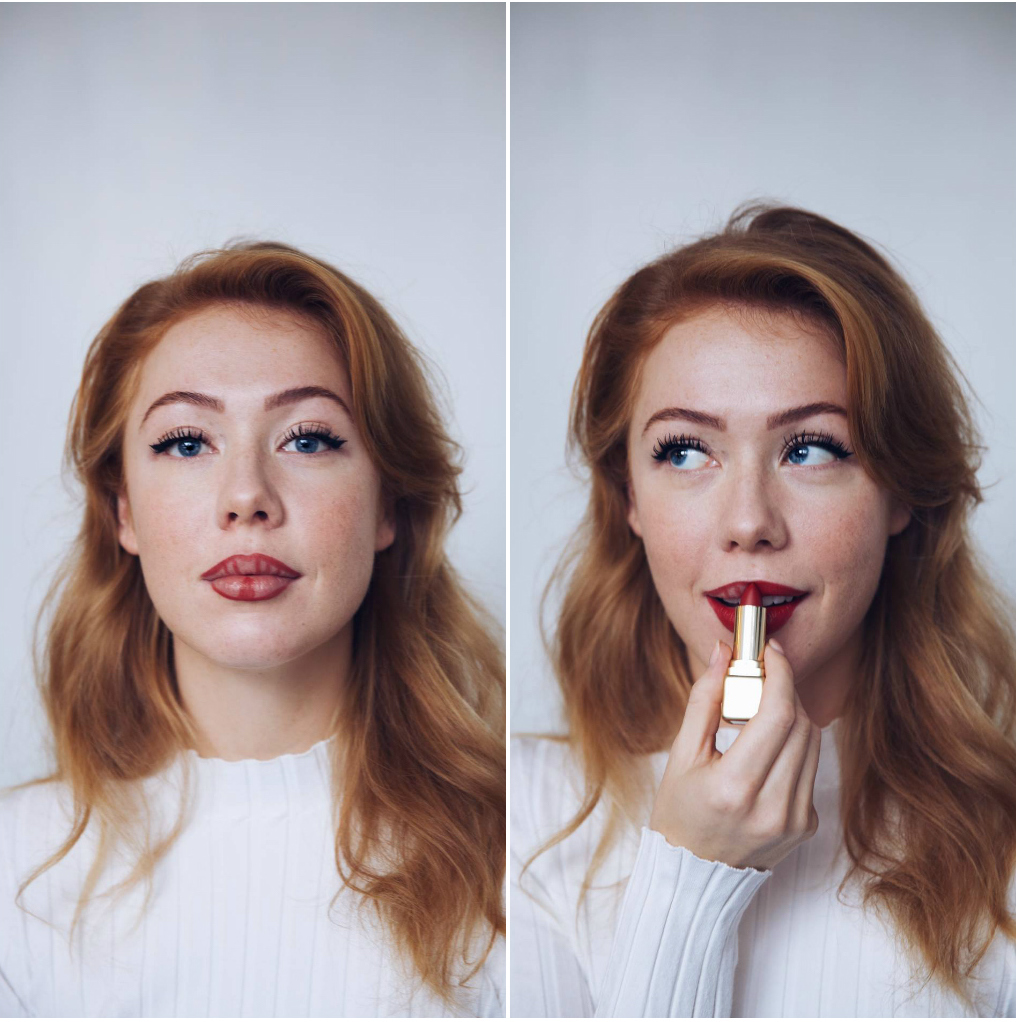 STEP 4
LIPS
Lipliner / NYX (shop here), Lipstick / Guerlain (shop here)
Step 4 is important! It's our red base for the lips. I always start with lipliner. I like this one from NYX. It's creamy and comes in a lovely deep red. It's a bit darker than the lipstick which gives a nice effect to the look. The lipstick is from the french luxury brand, Guerlain and is nothing short of amazing. The packaging is very beautiful and the color is intense. Stays on for hours. Apply it as you would any other lipstick, just be sure to "fill out" the lines from the lip liner.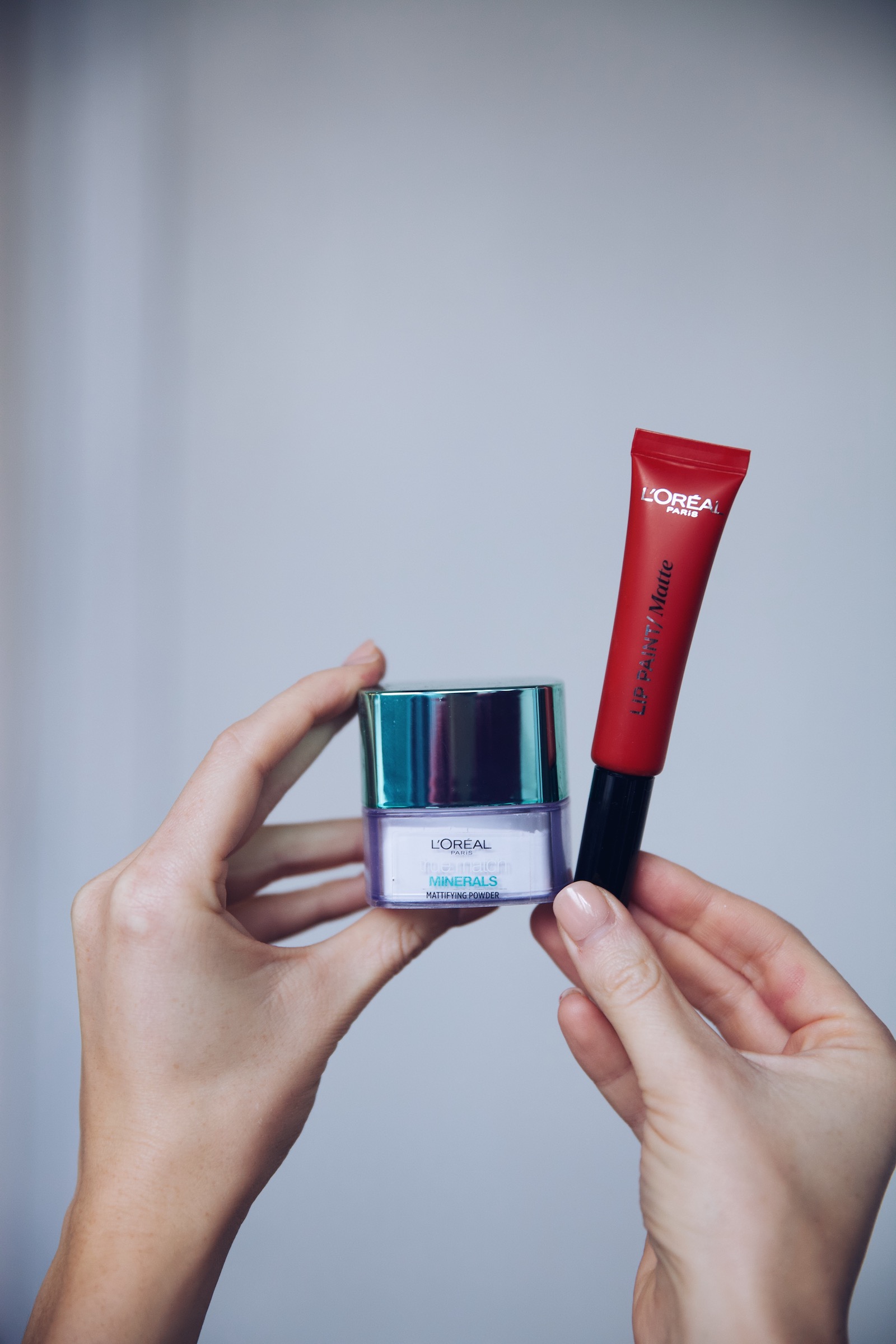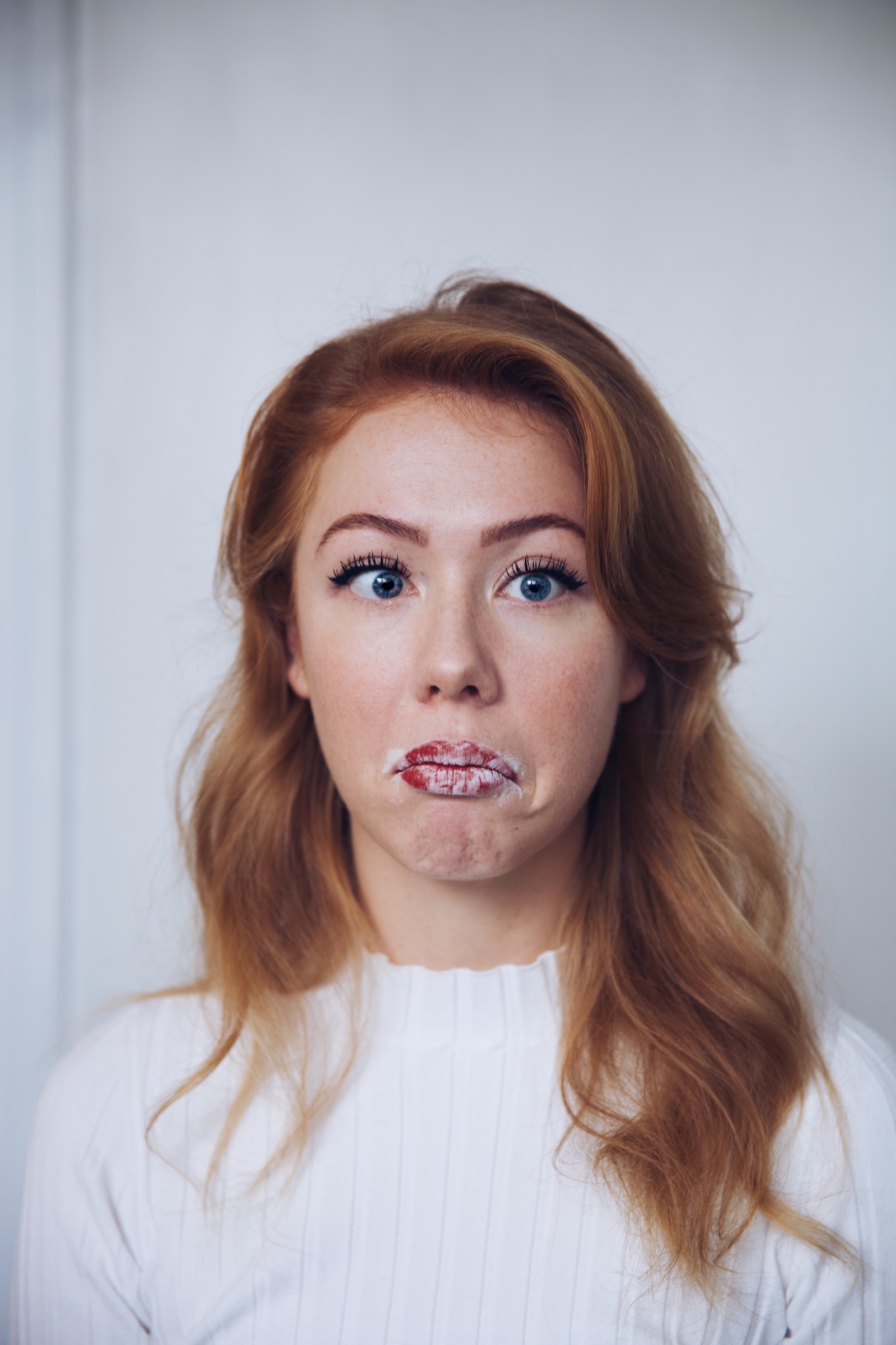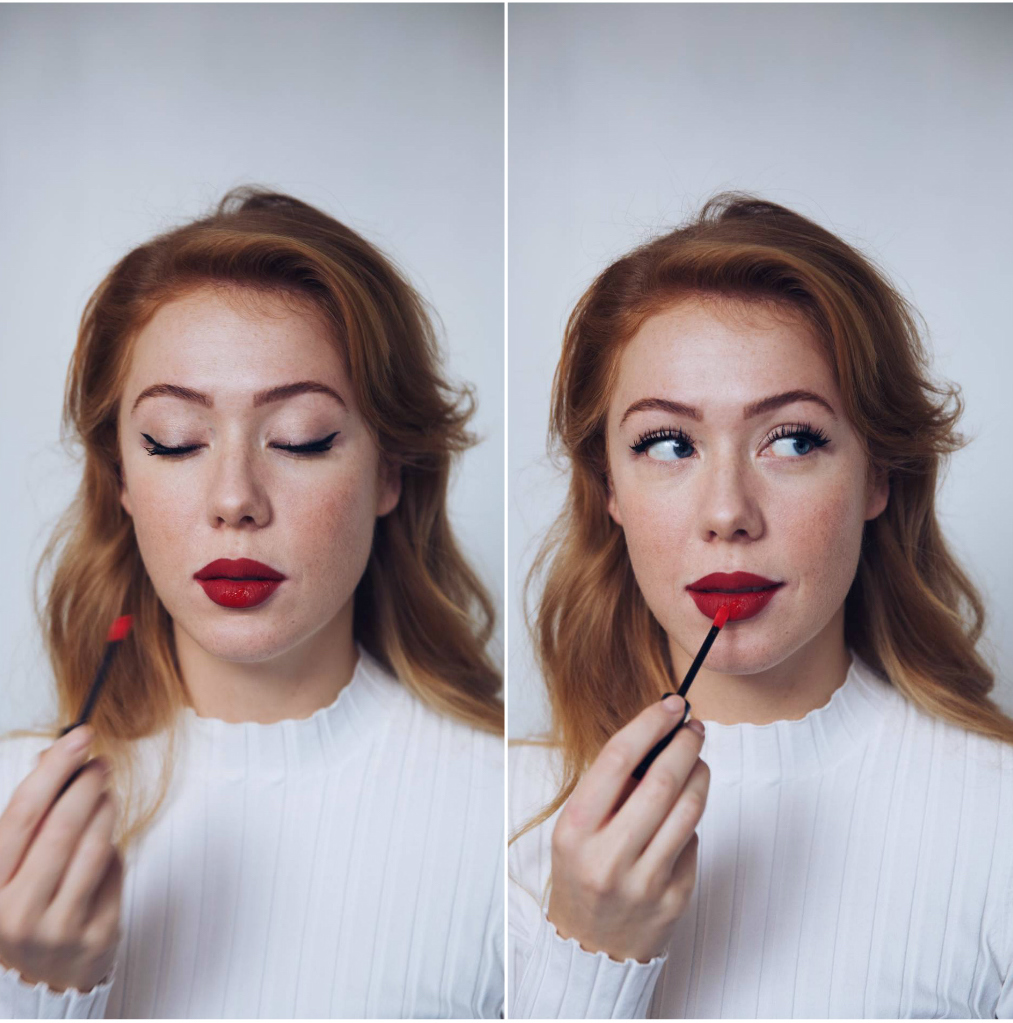 STEP 5
POWDER & GLOSS
Transluscent powder / L'oréal Paris (shop here), Lip paint / L'oréal Paris (shop here)
Step 5 is the most crucial step for this look. The setting and glossing of the Christmas lips. After you have applied a generous amount of lipstick you take your transluscent powder and shower your lips. It's totally okay that it looks like you were caught eating powdered donuts. Let it sit for a while. Really let the powder sink into the lipstick. I use the true match powder from L'oréal Paris. It's velvet soft and easy to work with which makes it perfect for this task. Dust off your lips using a large, soft powder brush. You will now have totally matte lips and they will be completely smudge proof. Now it's time for the finishing touch, the lip paint. Apply a generous amount on top of your matte lips and smack your lips together along the way so you get the look you want!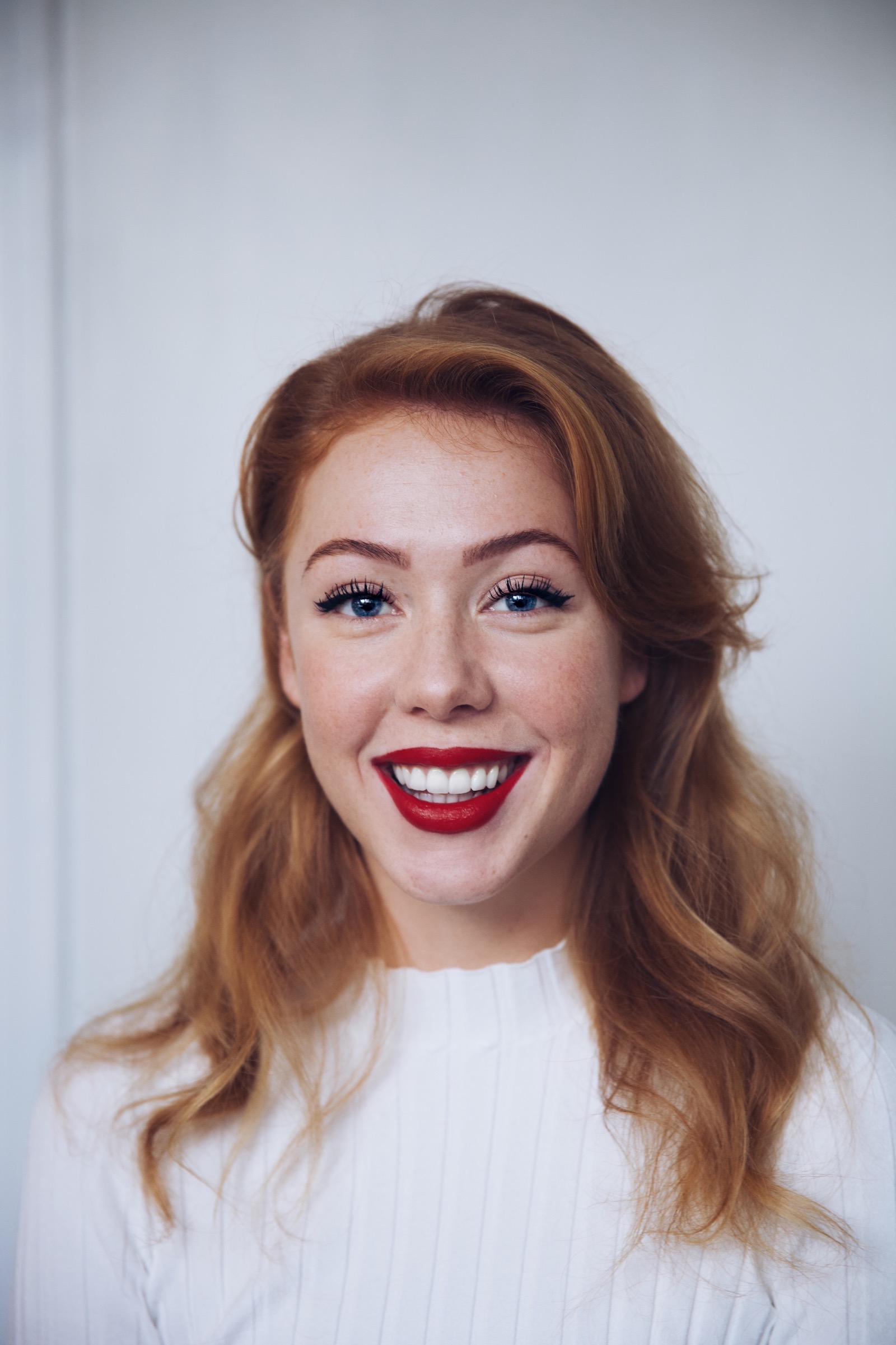 Now all that's left is to smile and have a
MERRY CHRISTMAS!
X M