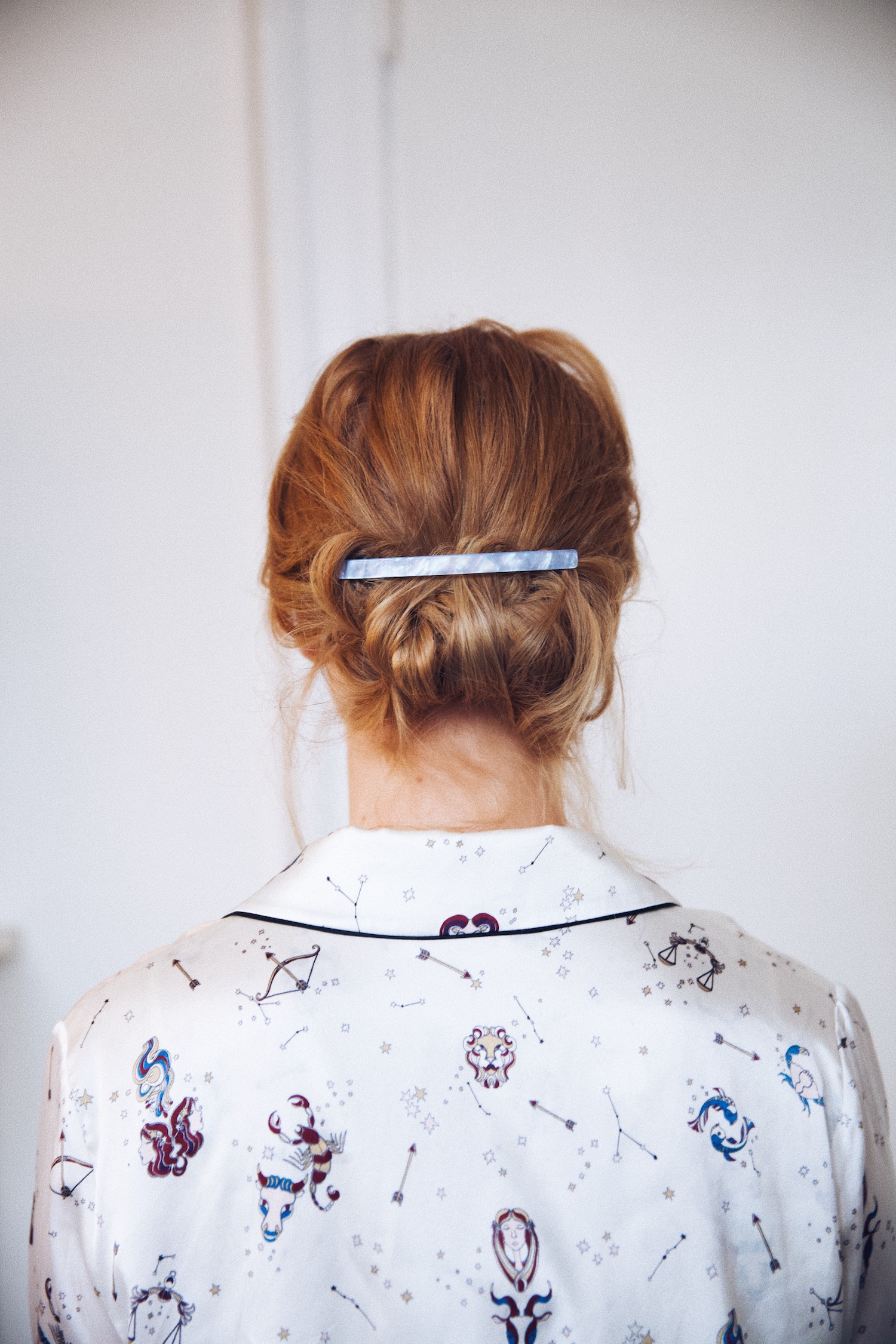 Location: Copenhagen
Photo by Sebastian / Jesuissebastian.com
Photos taken with Canon 5D mark II
I am wearing:
Pyjamas shirt / Yolke (shop here)
Hej alle! Så er jeg tilbage med endnu et tutorial – det virker til i er glade for dem så jeg har besluttet mig for at være bedre til at få dem lavet! I dag vil jeg vise jer hvordan jeg laver min go to "low messy bun". Det bliver rigtig hurtigt en meget fingernem frisure når man har prøvet det et par gange. Jeg bruger denne frisure både mandag morgen og til fest. Jeg har lavet en step by step guide nedenfor. God fornøjelse!
english: Hey everybody! I am back with yet another tutorial – it seems that you guys like theses so I have decided to do more of them. Today I wanna show you how I do my go to low messy bun. It quickly becomes a very easy hairdo once you have done it a couple of times. I wear my hair like this on mondays and to parties. It's super versatile. I have made a step by step guide down below. Enjoy!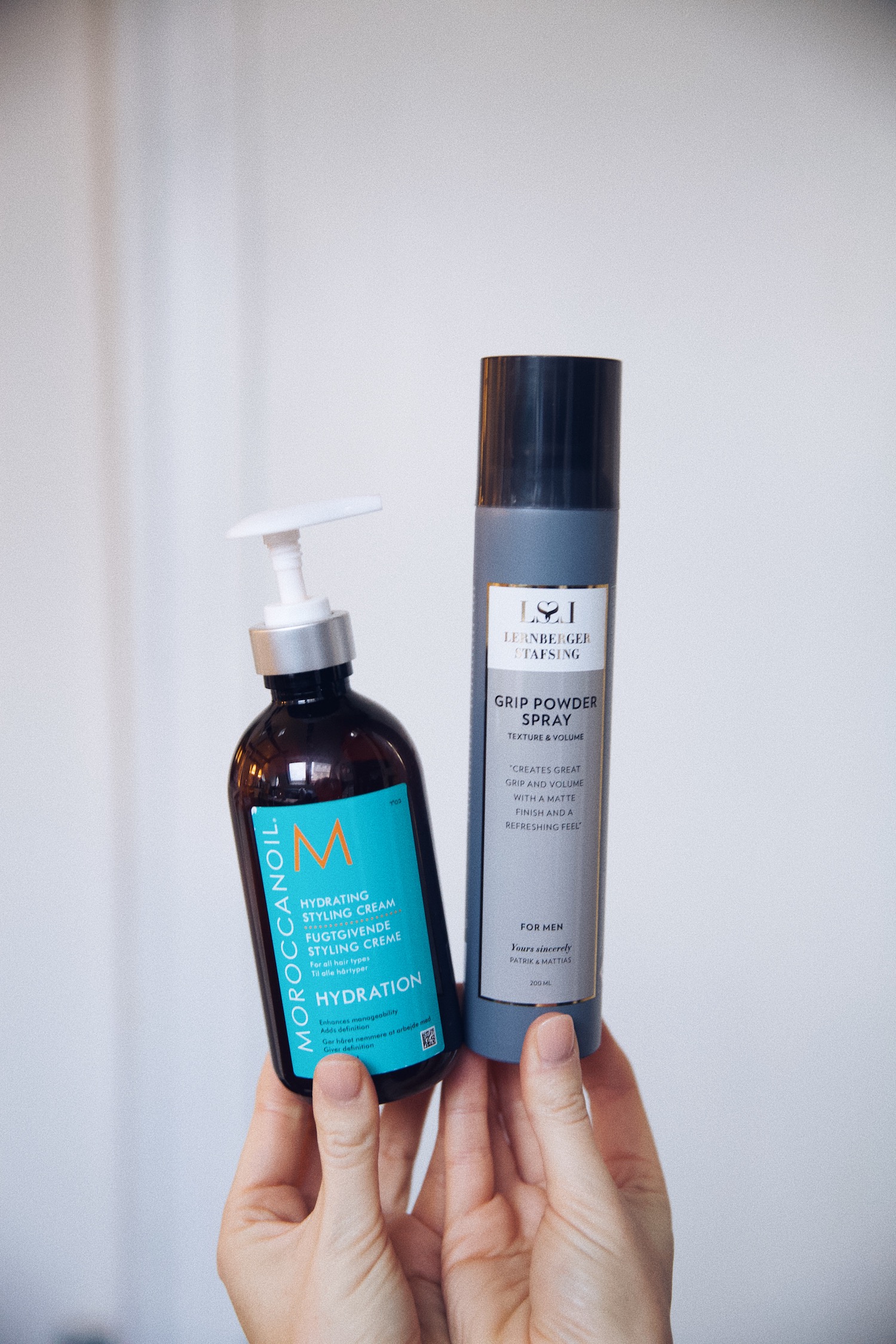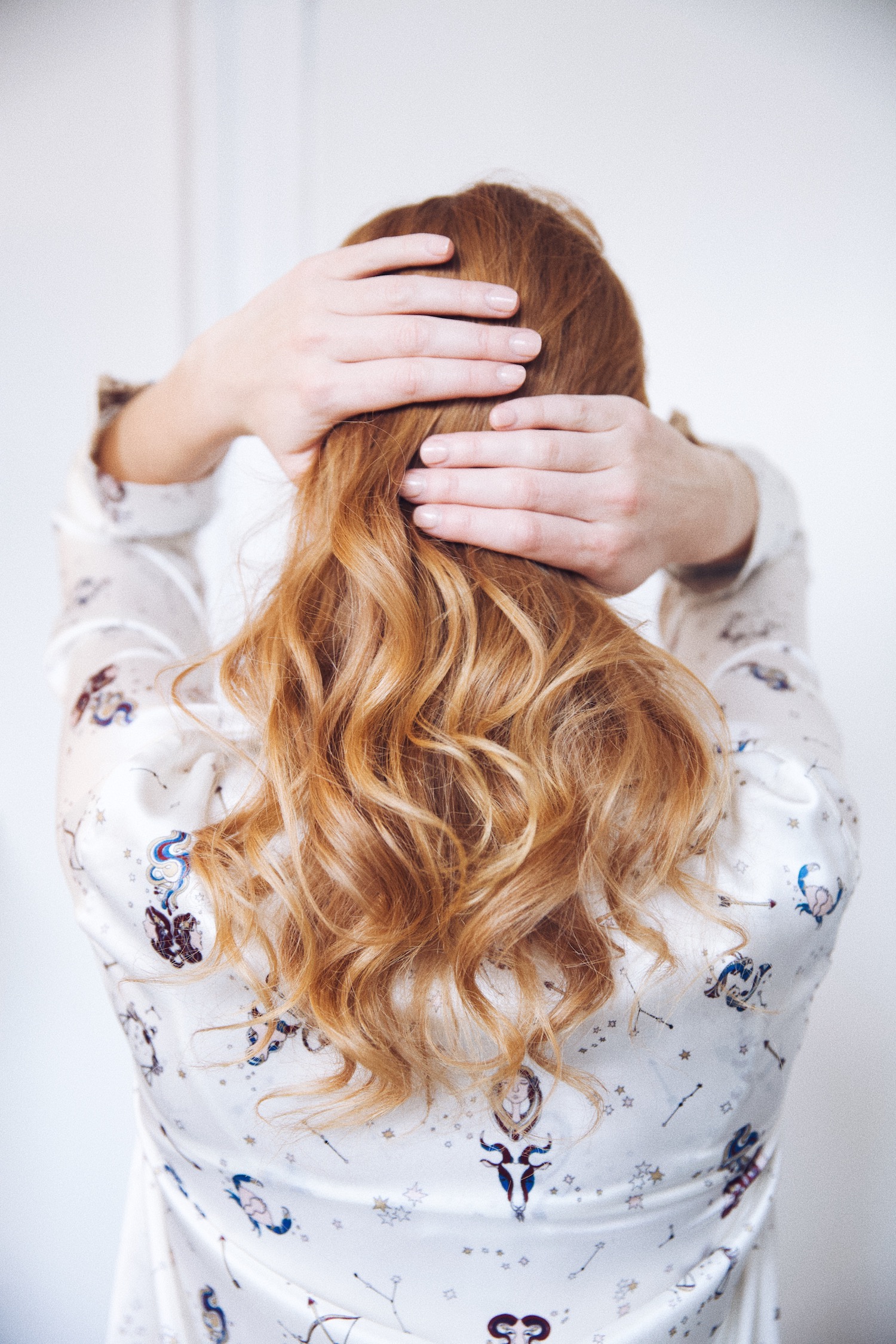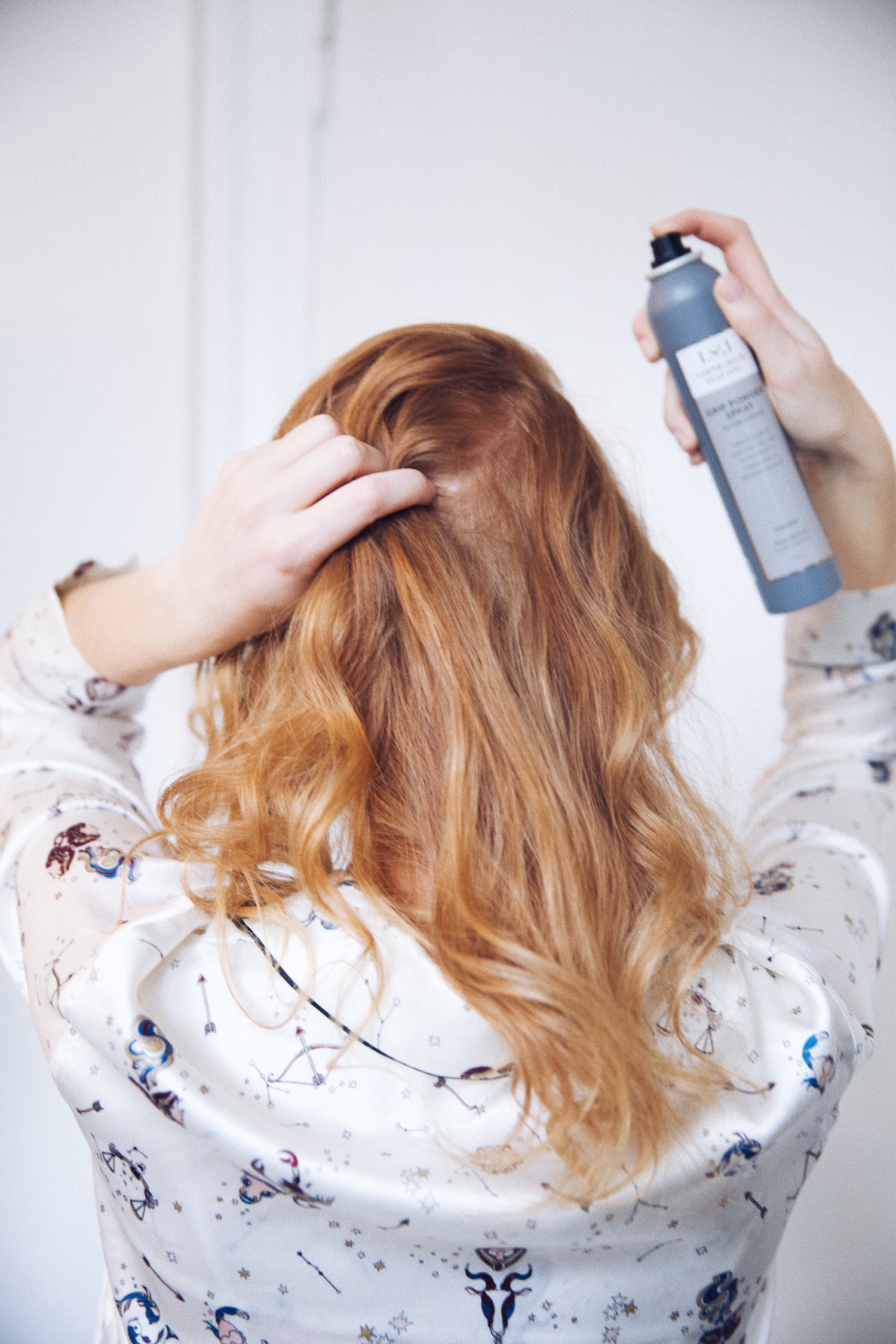 Step 1
Prepping the hair
Products used:
Hydrating styling creme / Moroccan oil (shop here), Grip spray / Lernberger Stafsing (shop here)
Prepping the hair is one of the most important steps when doing a hairdo. I always used to underestimate this step because "how important can it be?" – well as it turns out, quite. So for this look first what I do is I smooth the ends of my hair. I use Moroccan oil's hydrating styling creme and just run my fingers over my hair. Second I use a grip spray also known as a dry shampoo. I LOVE using dry shampoo because it kinda gives you the option of molding your hair into place without the stiffness of hairspray. I lift the crown of my hair and spray it into the routs. Remember to let the product sit for a while before you continue. That way it's easier to work with.

Step 2
Parting the hair
Products used:
See through hair ties / Asos (shop here)
Now this step you might not find totally necessary once you have the next step completely down but it's good for beginners. Part your hair from just over your ears and up. I like to use these almost invisible hair ties, they are easy to use and really keeps the pony in place. If you havn't tried them yet, please do, they will change your life.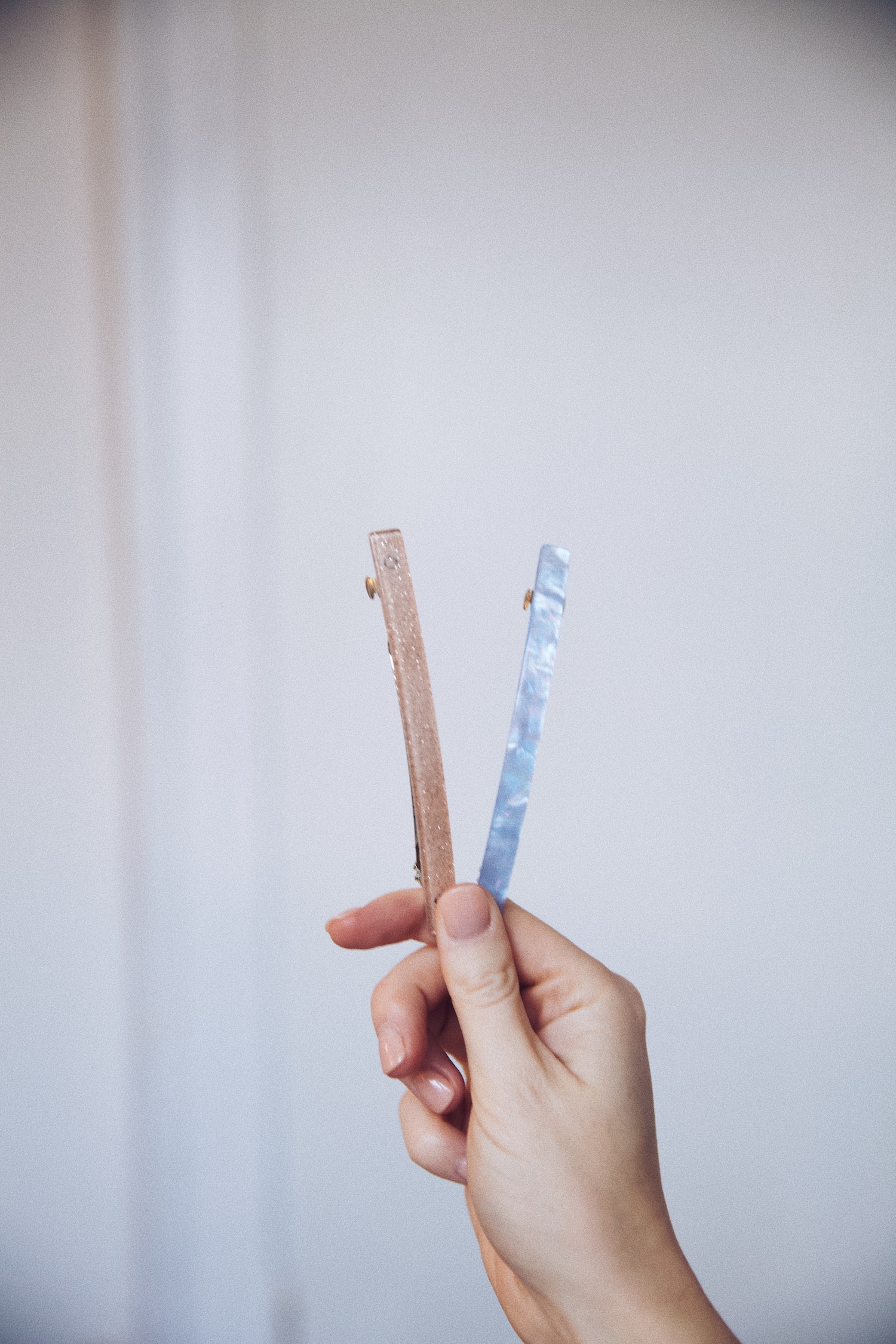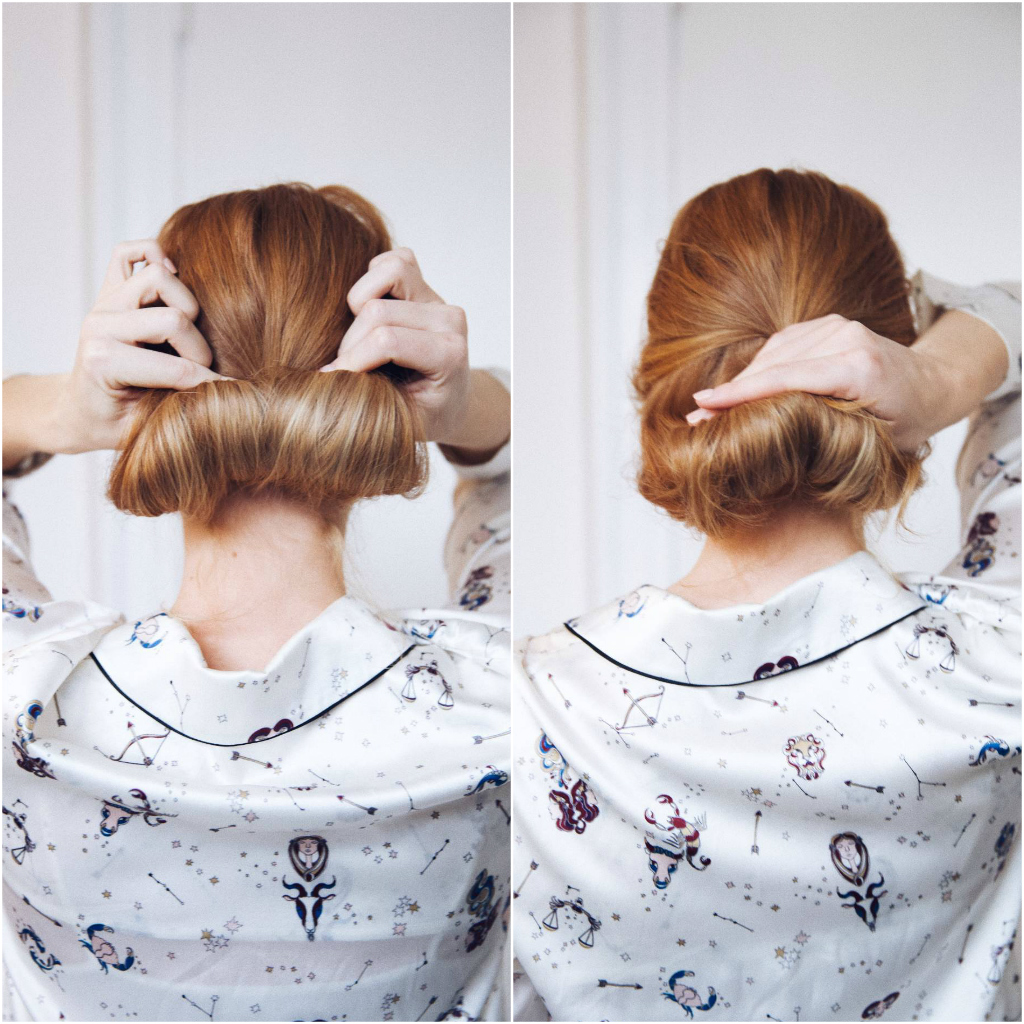 Step 2
Roll and tug
Products used:
Hairpins
Now this part is a bit tricky to explain but I am going to give it a go anyway. So the key to the low bun is actually to create "a bun". So what I like to do is start at the ends of my hair and using two hands, simply roll up. When you have a shape you like place two hairpins inside the roll, one on each side to hold it in place. You might need more than two, so just place them within the roll where you see fit. As long as it's secure you are good to go on to the next step.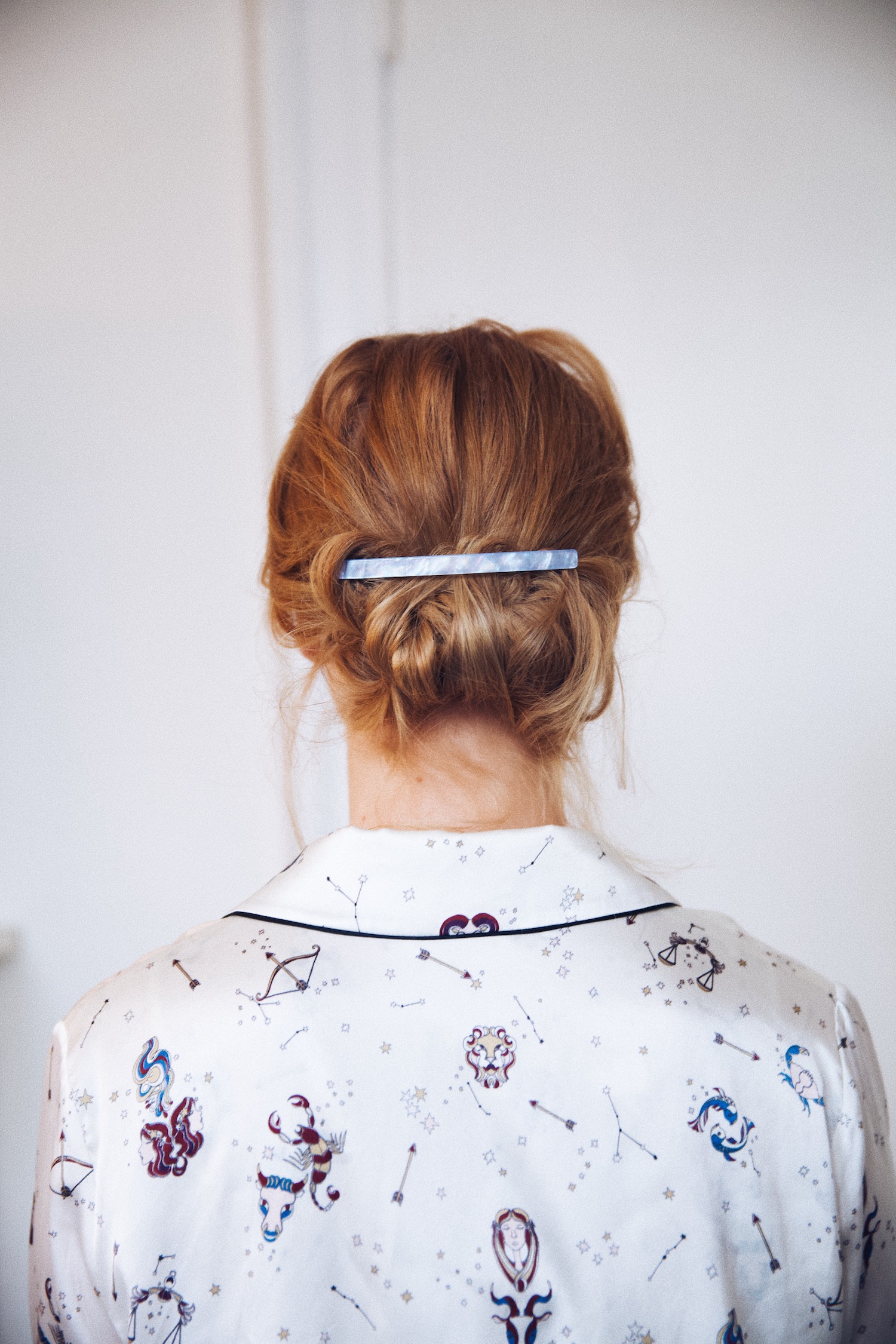 Step 3
Secure with hairclip
Hairclip / Pico (shop here)
Securing your chosen hairclip just over the top of the bun is how I like to do it. I like these large slender hairclips from Pico, they are easy to use and you can fit a lot of hair in them. Finish the look by pulling out random strands of hair and you are done. Don't worry about it being too perfect. It's not supposed to be.
Thank you for tuning in
X M