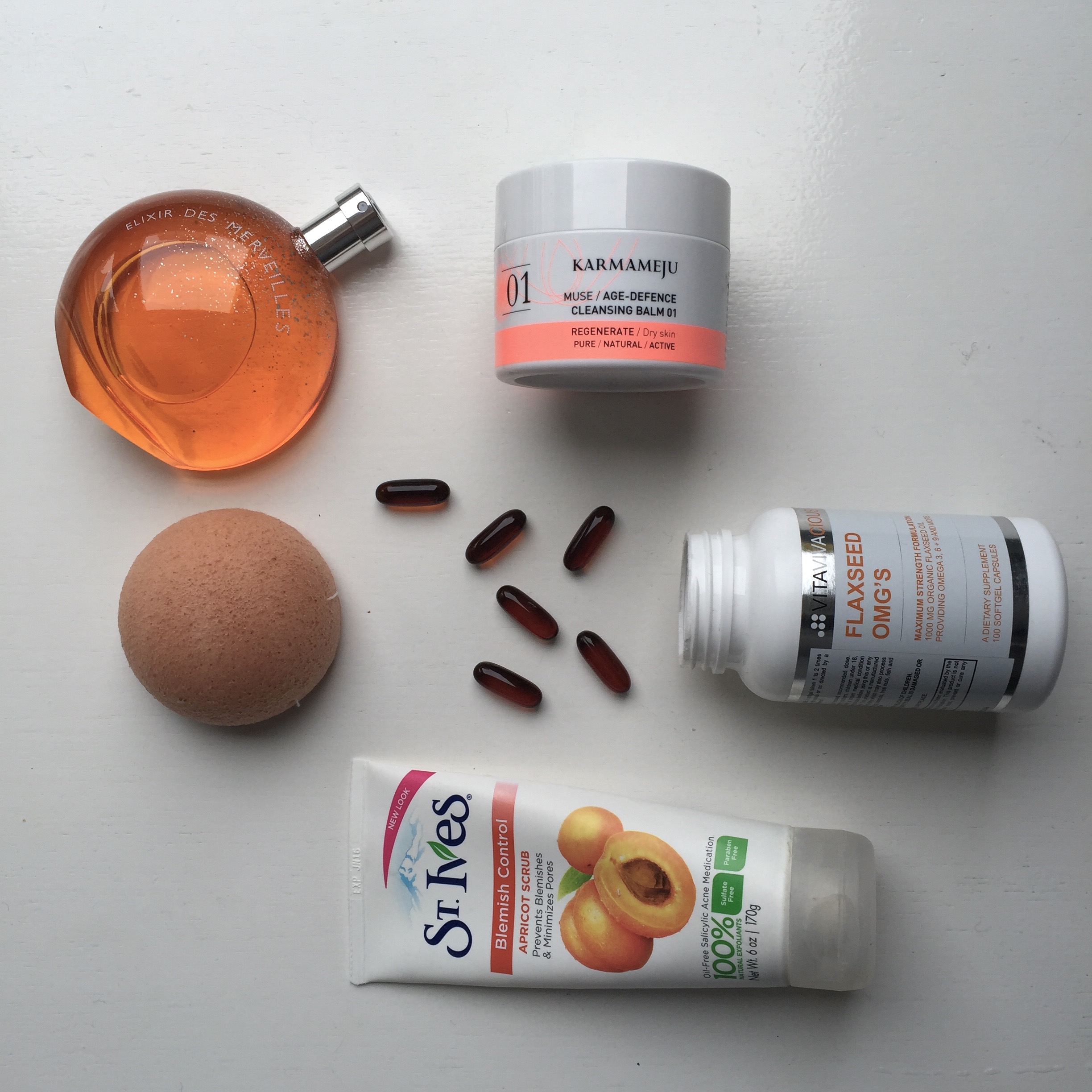 Mens jeg samler kræfter efter Milano har jeg mine 5 februar favoritter klar til jer. Jeg har fundet både lidt nye og lidt gamle favoritter klar til jer, i kan læse det hele nedenfor – god fornøjelse!
english: While I try to regain some energy after Milan I have dished up my February favorites for you guys. There are some new and some old favorites, you can read all about it below. Enjoy! 
1. Hermés, Elixir des Merveilles
I am difficult when it comes to perfumes and I am not really a perfume girl. BUT I have never in my life gotten so many compliments that I have gained from wearing this perfume. It is spicy and not too strong but still enough that you just want to stop to smell it again – I'm totally hooked on it and I have a feeling that exactly this one could be my signature scent, can be found here.
2. Karmameju, Age defense cleansing balm
I love to wash my face when I'm in the shower, the heat, the steam and the freedom to spill is just the way I like it! This cleansing balm from Karmameju is delicious, soft and moisturizing. It acts first as a kind of jelly and then becomes a milk on the skin and leaves one with a feeling of well-being and luxury, find it here.
3. Vitaviva, Flaxseed OMG's
After only 2 weeks with 2 pills of flaxseed oil a day and I can already see a difference in my skin. I've never had bad skin but dry skin and the more I eat – the less dry it is. I am a fan! Find them here.
4. St. Ives, Apricot scrub
I've been using this face scrub since 2009 when I lived in the United States. I had never used any scrubs before because my skin was too sensitive but then I came across this at Walmart and have not used any other ever since. It is mild and great on the skin and it doesn't a fortune, value for money – I like that. This scrub can only be purchased abroad unfortunately, but you are comfortable on eBay (as I am), it's easy to get your hands on and then you can buy many at once for little money. Available here. (Psst remember to shop on eBay UK that way you avoid customs, etc.).
5. French red clay, Konjac svamp
This little sponge is amazing to cleanse your skin, I use it on my face, shoulders, neck and chest 2 – 3 times a week. It's soothing, smoothing and super soft AND it's vegan and cruelty free! Find here.
X M