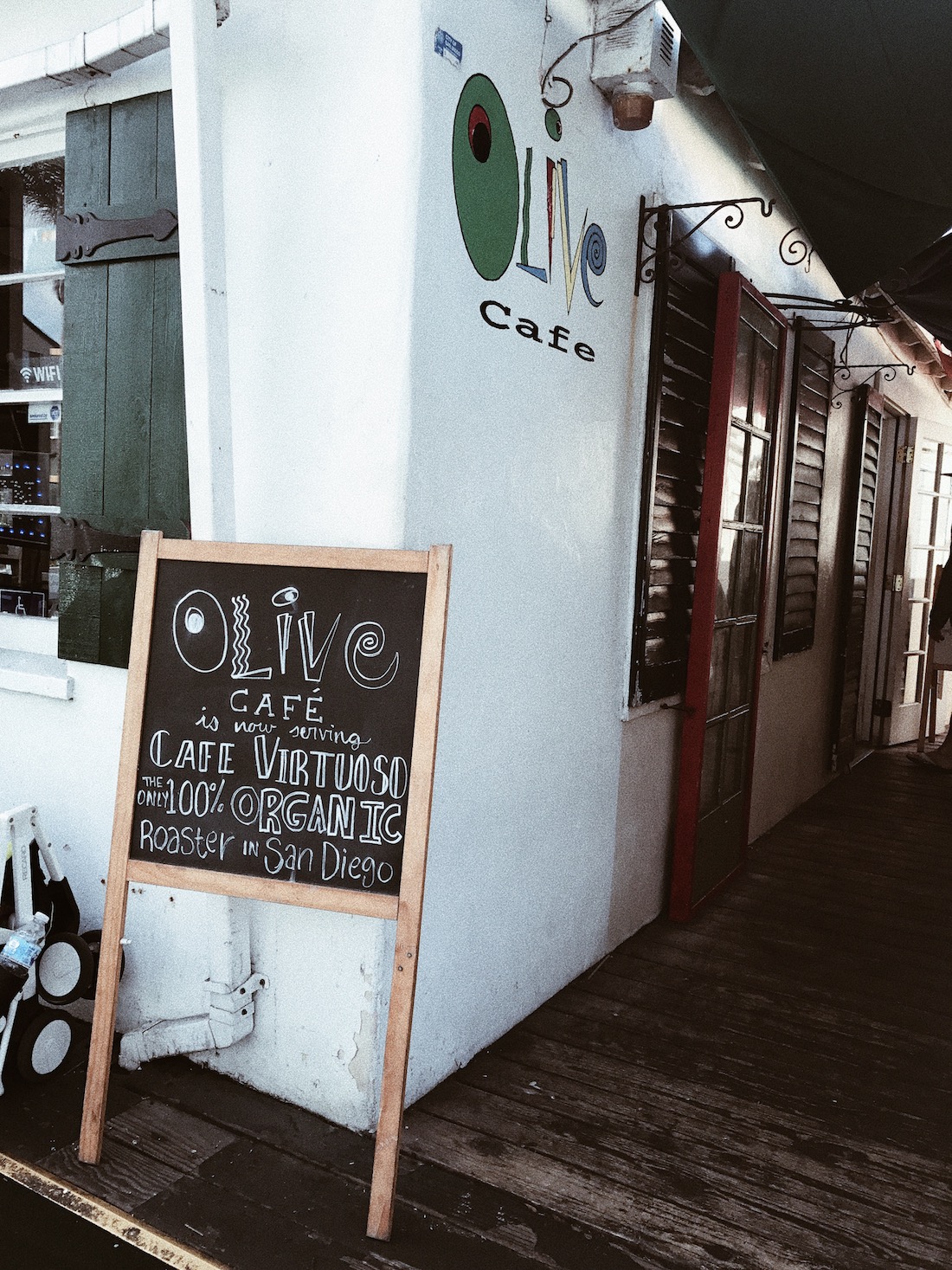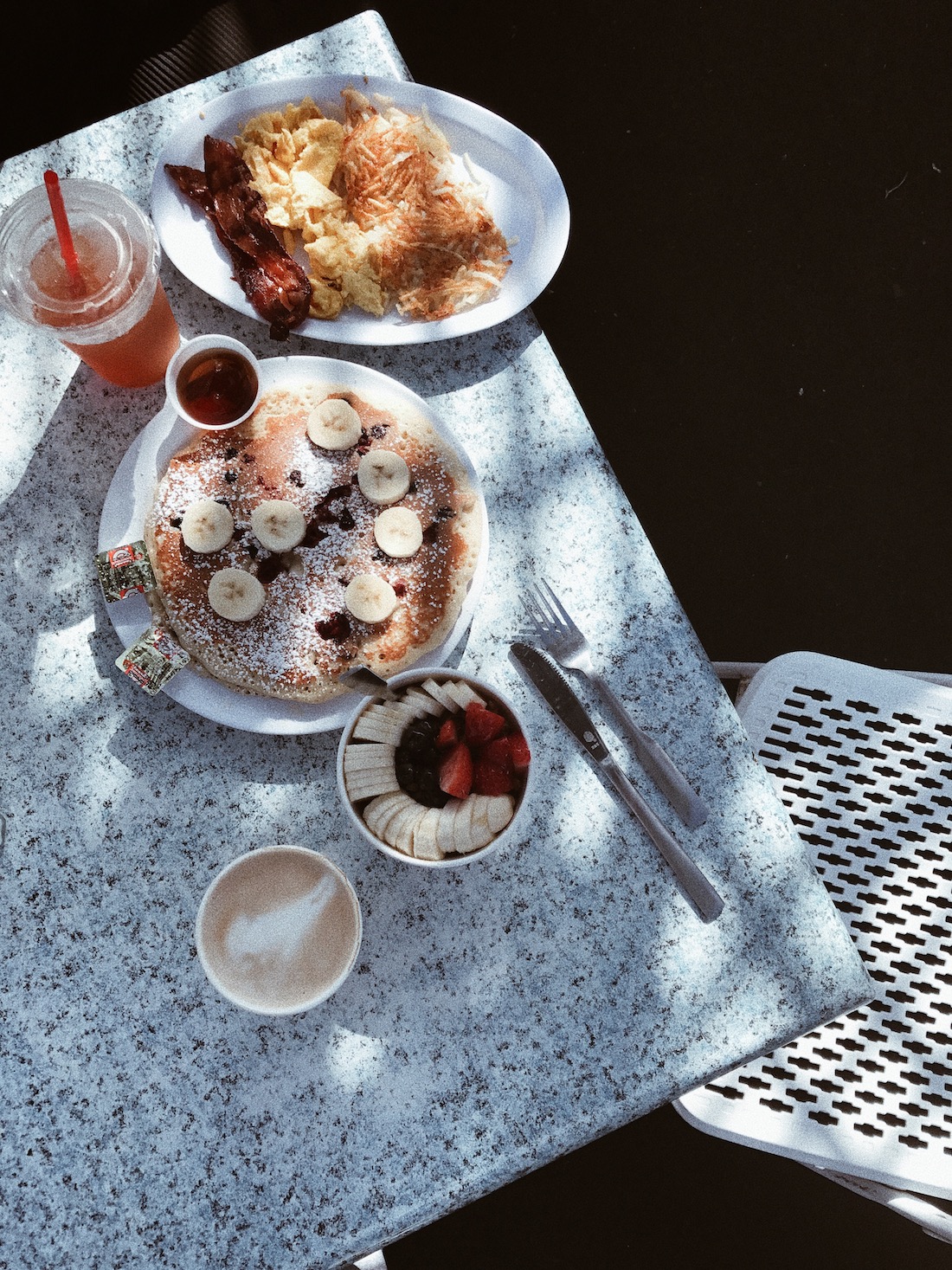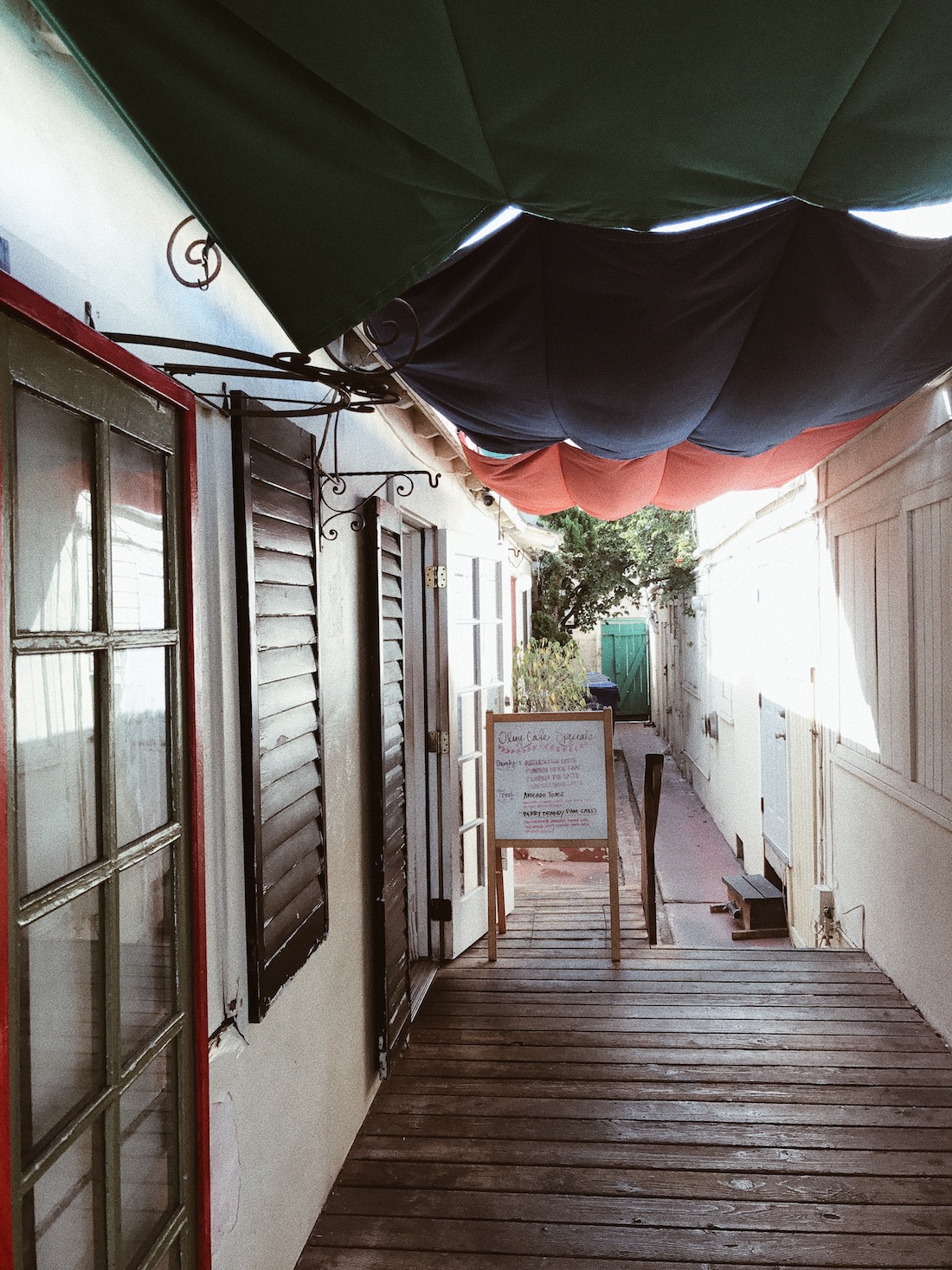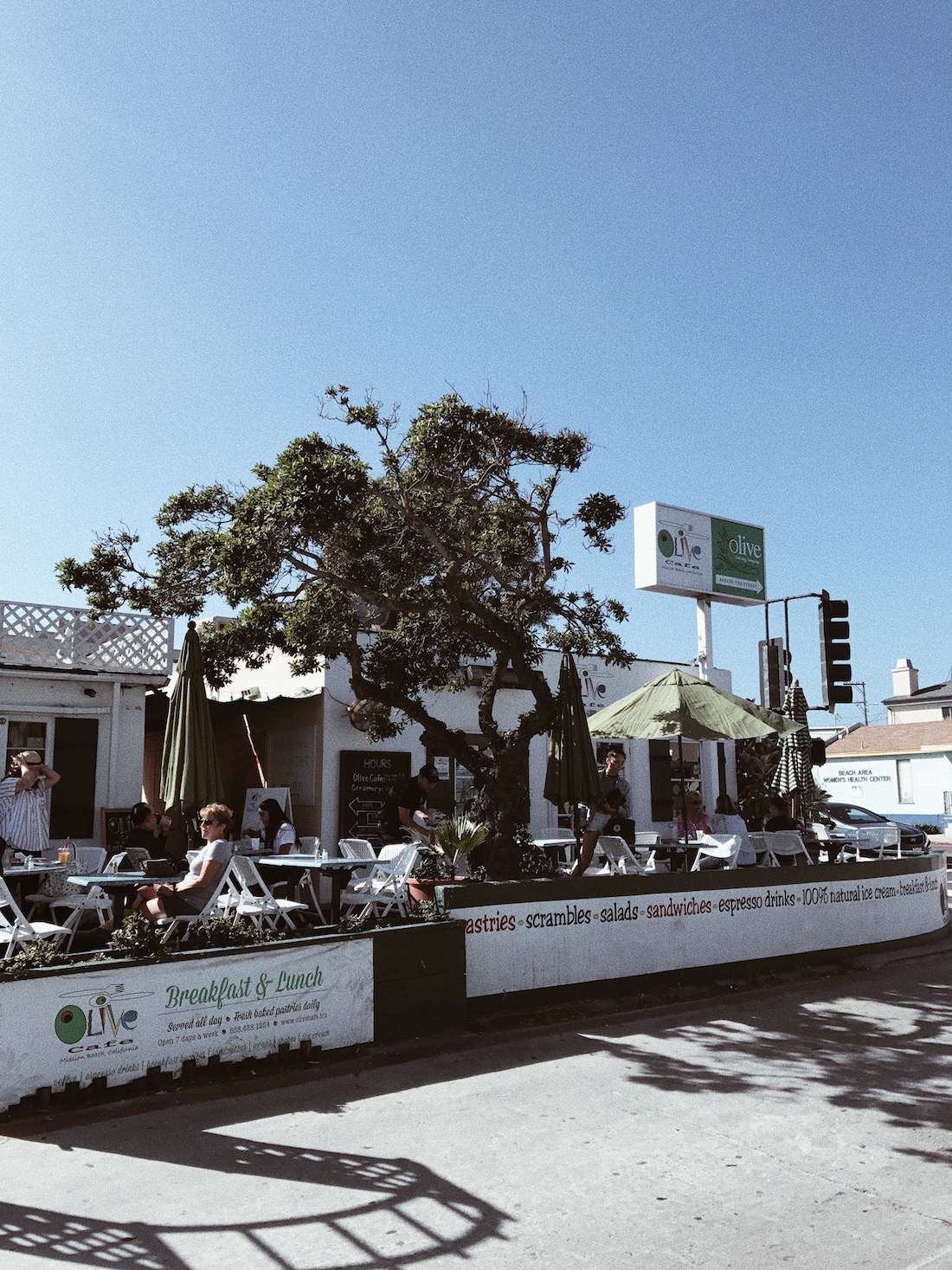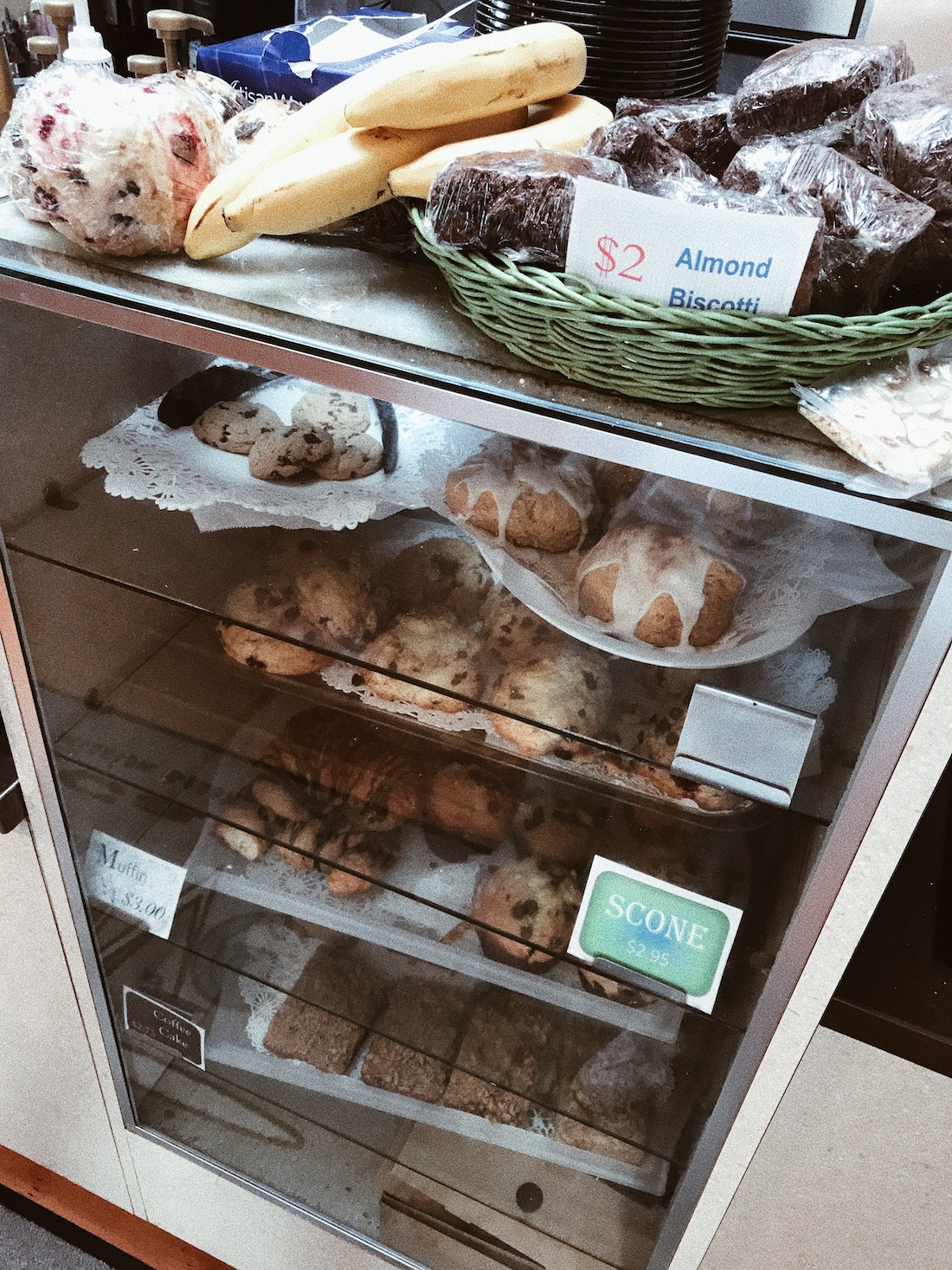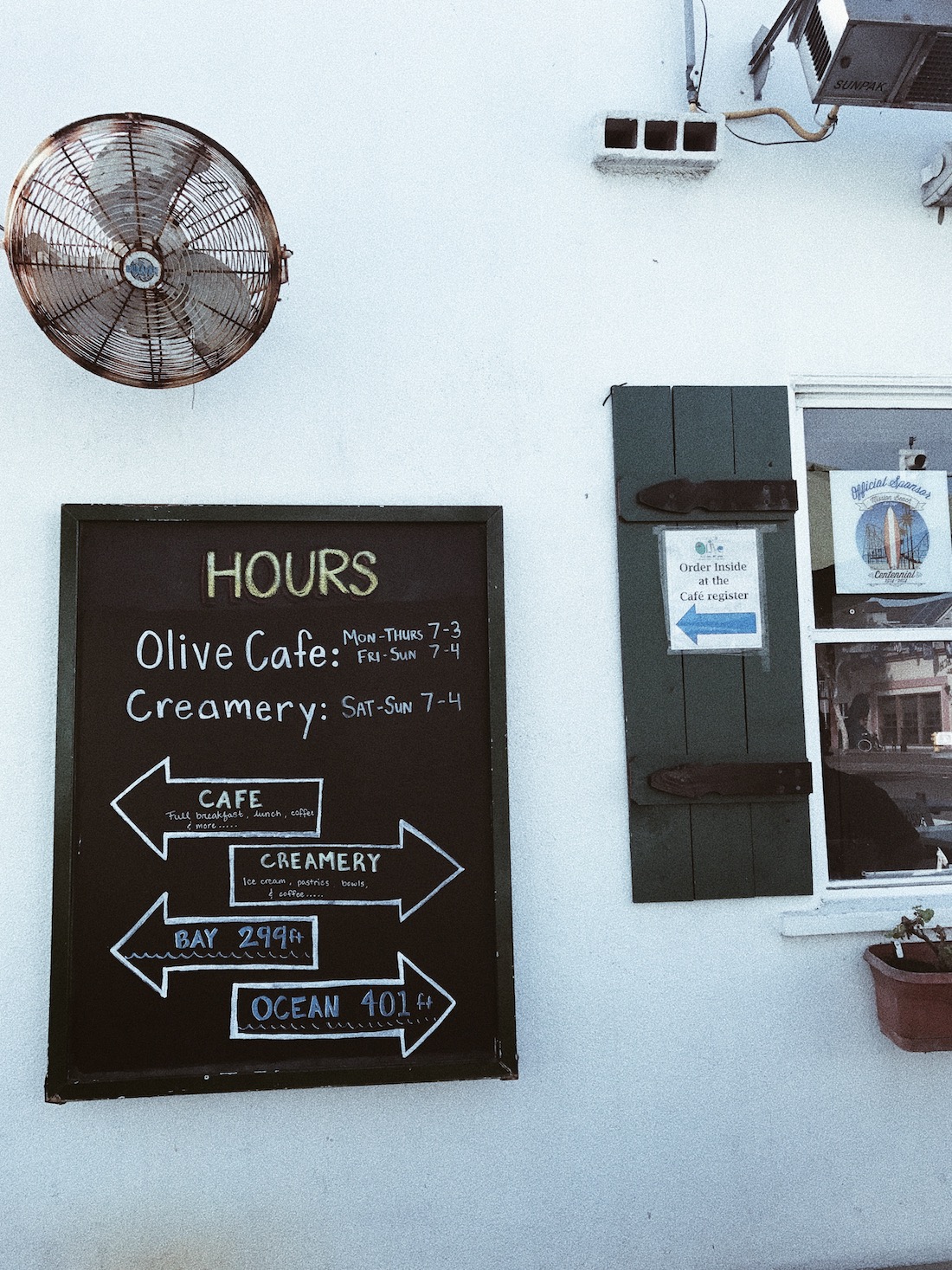 Café Olive
805 Santa Clara Place
San Diego, CA 92109
Man siger at morgenmaden er det vigtigeste måltid vi spiser i løbet af dagen. Min far har altid sagt, spis som en konge til morgenmad, en prinsesse til frokost og en bonde til aftensmad. Så en anbefaling til et lille morgenmad's sted er vist på sin plads. Mia har boet i San Diego for et par år siden så hun havde så meget at vise mig at en enkelt dag ikke var nok! Café Olive er et lille lokalt spisested på en stille gade i Mission Beach. Jeg har sjældent oplevet et mindre turistede sted i Californien (hvor det føles som alle steder har stået i en turist guide). Maden, og de mennesker som spiste den var så autentiske og stemningen var i sandhed en stille morgen summen. Vi sad udenfor, på plastik stole og nød duften af hav mens vi så utallige surfere gå til og fra stranden. De stoppede ofte lige op og gik inde på Café Olive for at købe en lemonade eller en muffin to go. Maden var simpel, amerikansk og mættede godt. Perfekt forberedelse til en dag på Mission Beach (som forresten må opleves). God fornøjelse!
english: It has been said that breakfast is the most important meal of the day. My dad always says, eat like a king in the morning, a princess in the afternoon and a farmer at night. So a little breakfast recommendation is appropriate for the blog don't ya think? Mia has lived in San Diego a couple of years ago and she had so much to show me that one day simply wasn't enough! Café Olive is a small, very local eatery located on a small, quite street in Mission Beach. It's rare to find such a non touristy place in California (where everything seems to have been in some kind of turist book). The food, and the people eating it are so authentic and the vibe is just a perfect, quite morning hum. We sat outside on plastic chairs just enjoying the smell of ocean. Countless surfers were commuting to and from the beach and many of them stopped for a lemonade or a muffin to go. The food was simple, american and had a solid lay in the stomach. Perfect start for a day at Mission Beach (a place you absolutely must see btw). Enjoy!
X M