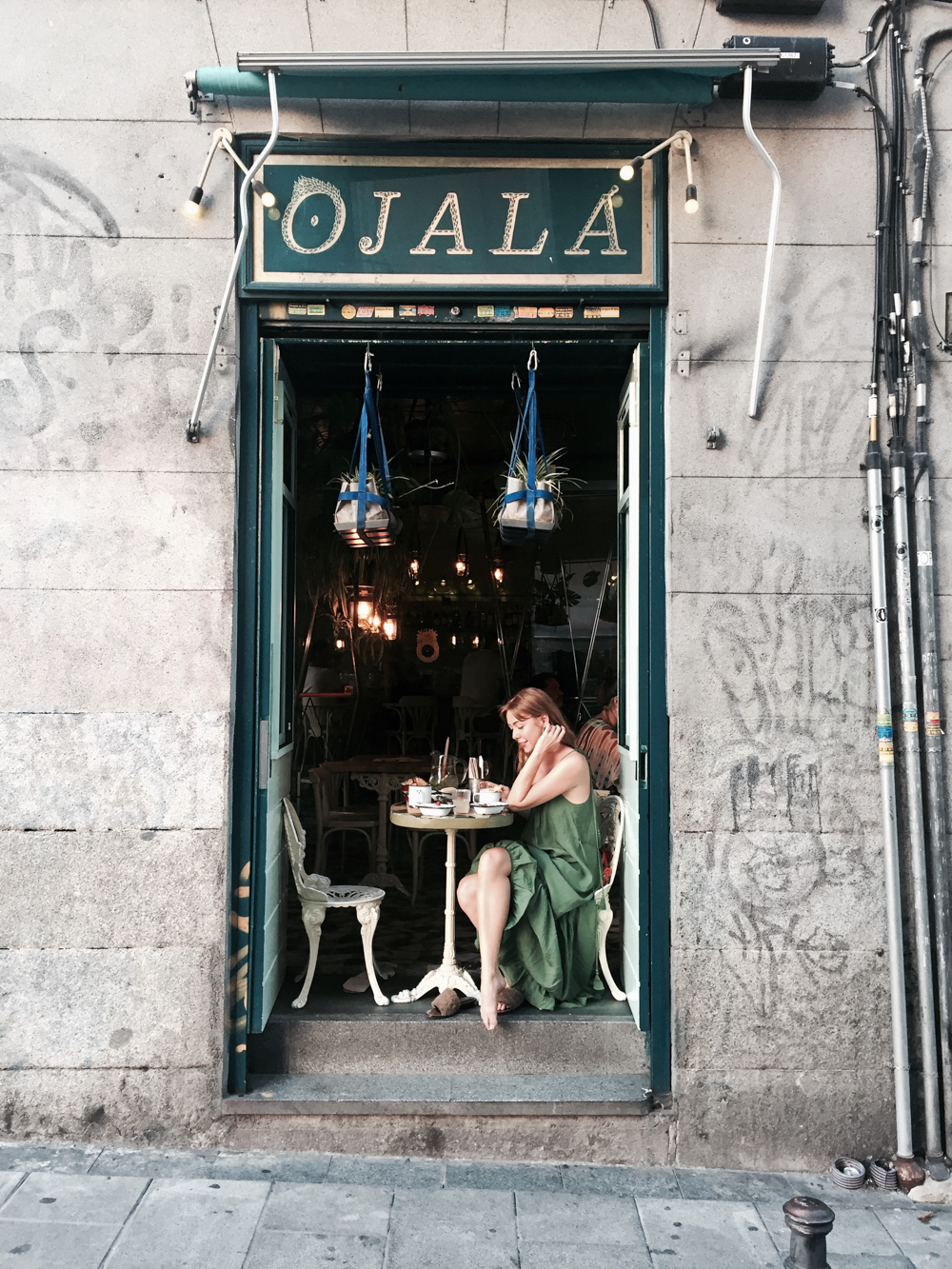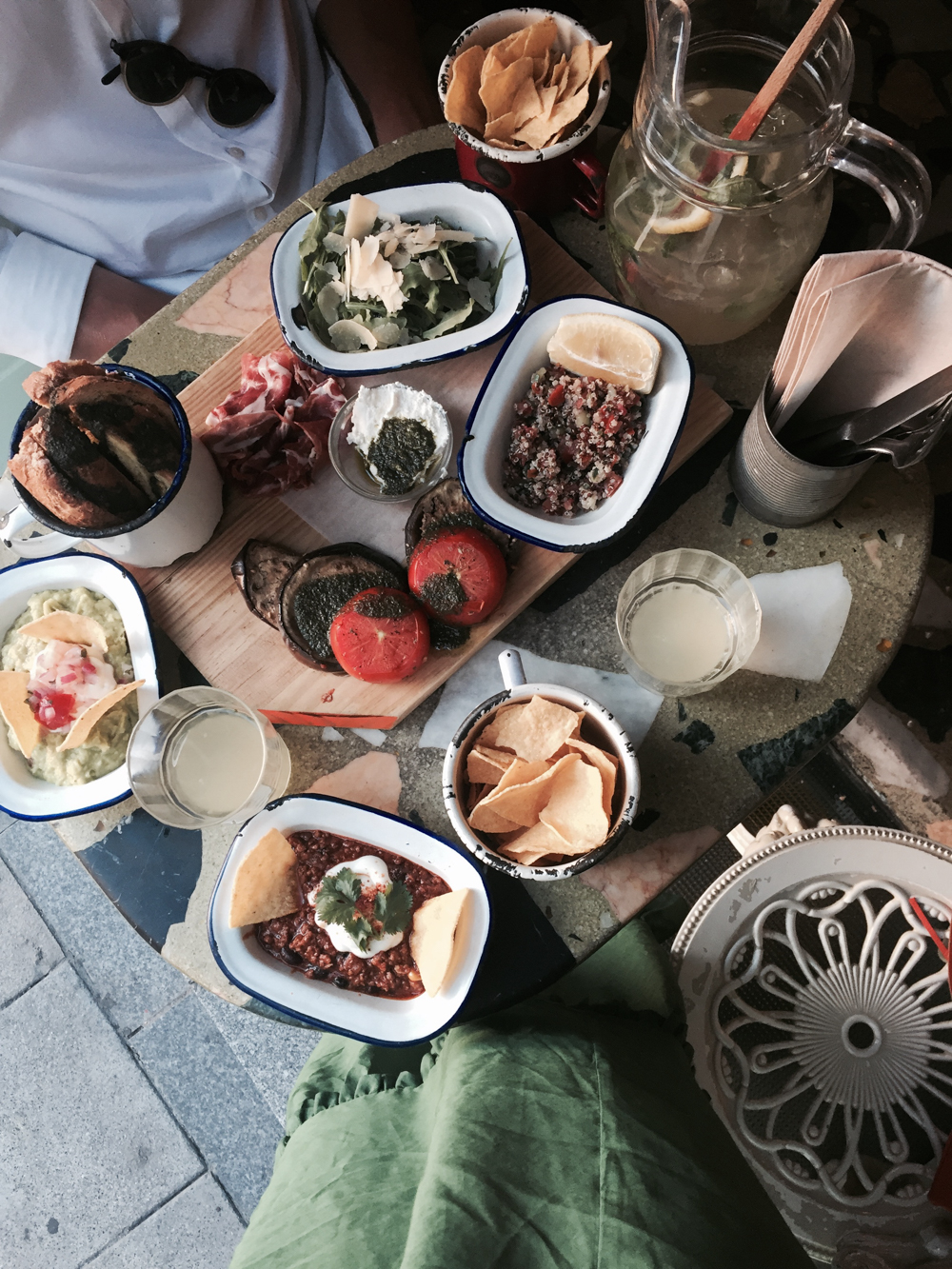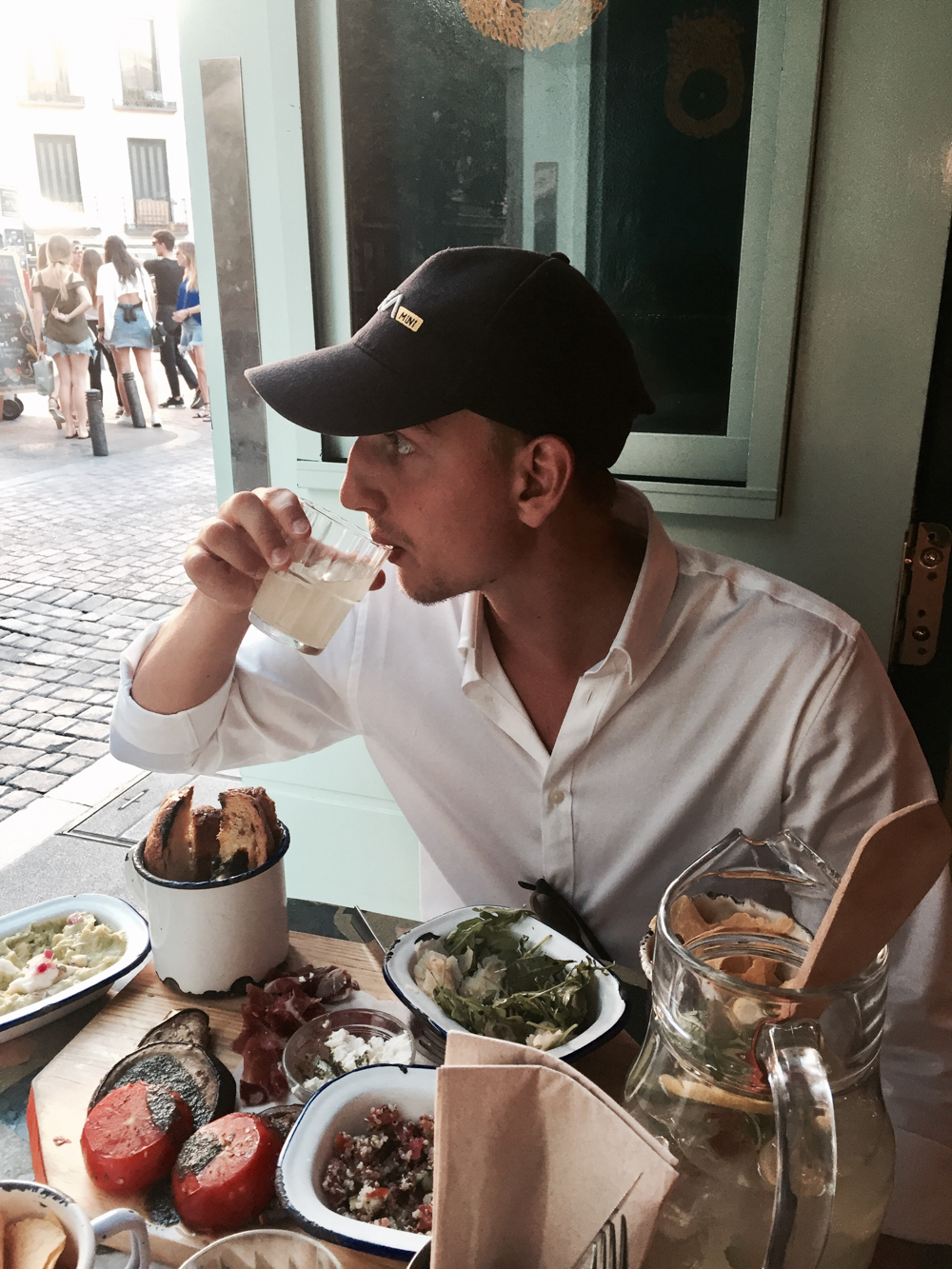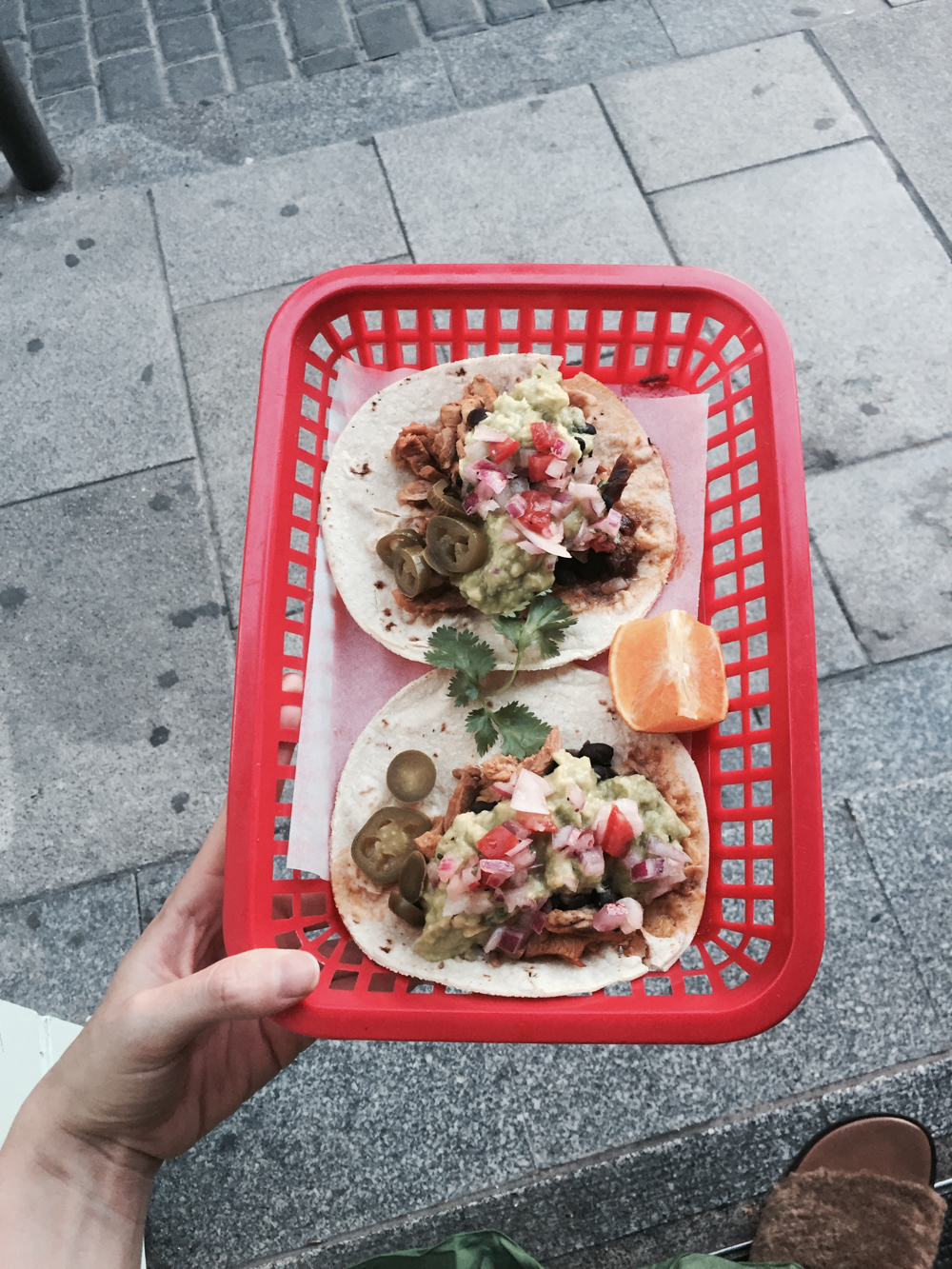 Restaurant Ojala
Calle de San Andrés, 1, 28004 Madrid
Read more here
Jeg er nødt til at state med at sige at jeg indeed har brudt en regel ved at ligge dette post op. Jeg bruger aldrig, aldrig, ALDRIG iPhone billeder på min blog – og det er ikke ment som et diss til folk der gør det men på min platform er det et no go. Men her er grunden til jeg gjorde en undtagelse og hvorfor, at det her blogpost er vigtigt! På vores sidste aften i Madrid havde vi besluttet at vores middag skulle være work free – det skal de altså nogengange være. Men oh hvad gør man når det sidste sted man spiser er det bedste?! Vi stødte på den her lille restaurant på hjørnet af et eller andet spansk og noget andet spansk da vi var på vej hen til et bao sted jeg havde læst om på nettet. Sebastian stoppede op og sagde "Se hvor lækkert det der sted ser ud!" jeg blev selvfølgelig øjeblikkelig fornærmet, slog med nakken og sagde "jamen hvis du ikke gider spise bao så skal du da bare sige det." (meget typisk mig) – så min søde mand sagde så at vi jo selvfølgelig skal spise bao så vi gik videre. Bao stedet var så lukket om mandagen fordi en hvis rødhåret person ikke havde gjort hendes research godt nok. Sebastian lyste op og sagde "ejj kan vi så godt spise der hvor det så så dejligt ud?!" Hvad skulle jeg sige? Nej? Så vi gik til bare og god dammit han havde ret, det så virkelig lækkert ud. Det smagte fantastisk, det var virkelig venligt prissat og stedet havde en vidunderlig atmosphere. Menuen var en blanding af spanish, mexicansk og amerikansk. Stedet var fyldt til renden hele tiden og af god grund. Vi fik 3 forretter, 3 hovedretter, en kande lemonade og 2 flasker vand for 40 euros. Jeg følte mig næsten en smule ked af det, velvidende at jeg ikke kunne spise der on the regular. Men hvis du er i Madrid anbefaler jeg virkelig denne fine restaurant, det var super skønt, insta venligt og pakkede med lokale. God fornøjelse!
english: First thing first, I have broken a rule with this post. I never ever post pictures on my blog that are taken with an iPhone – and that is not meant as an insult to those who do that on their blogs BUT for my platform it is a no go. But here is why I made the exception and why, therefore, this blogpost is important! On our last night in Madrid we went out to dinner and we decided it would be work free – sometimes it needs to be, right? But oh what do you do when the last place you eat is the best?! We stumbled upon this little restaurant on the corner of something and something as we were headed to a Bao place that I had read about online. Sebastian stopped and said, "wow that looks so nice!", I instantly got offended saying "well if you don't want the Bao you can just say so!" (typical me response) – so sweet as my man is, we went on to the Bao place that was of course closed on Mondays because I hadn't done my research properly. Sigh. Sebastian almost glowed as he said "can we eat at that place with the plants outside then?!". What was I gonna say? No? So we went back and god dammit he was right, it did look amazing. It also tasted amazing, was greatly priced and just had the most fantastic atmosphere. The menu was a mixture of everything good. There was some Spanish dishes, some Mexican dishes and some good old American burgers.  The place was completely stuffed and for good reason. We had 3 starters to share, 3 main courses, a chug of lemonade and 2 bottles of water for only 40 euros. I almost felt sorry for myself that I couldn't eat there on the regular – it was just wonderful. If you are in Madrid I can only recommend this place, it was a truely authentic, super insta friendly and packed with locals! Enjoy!
X M