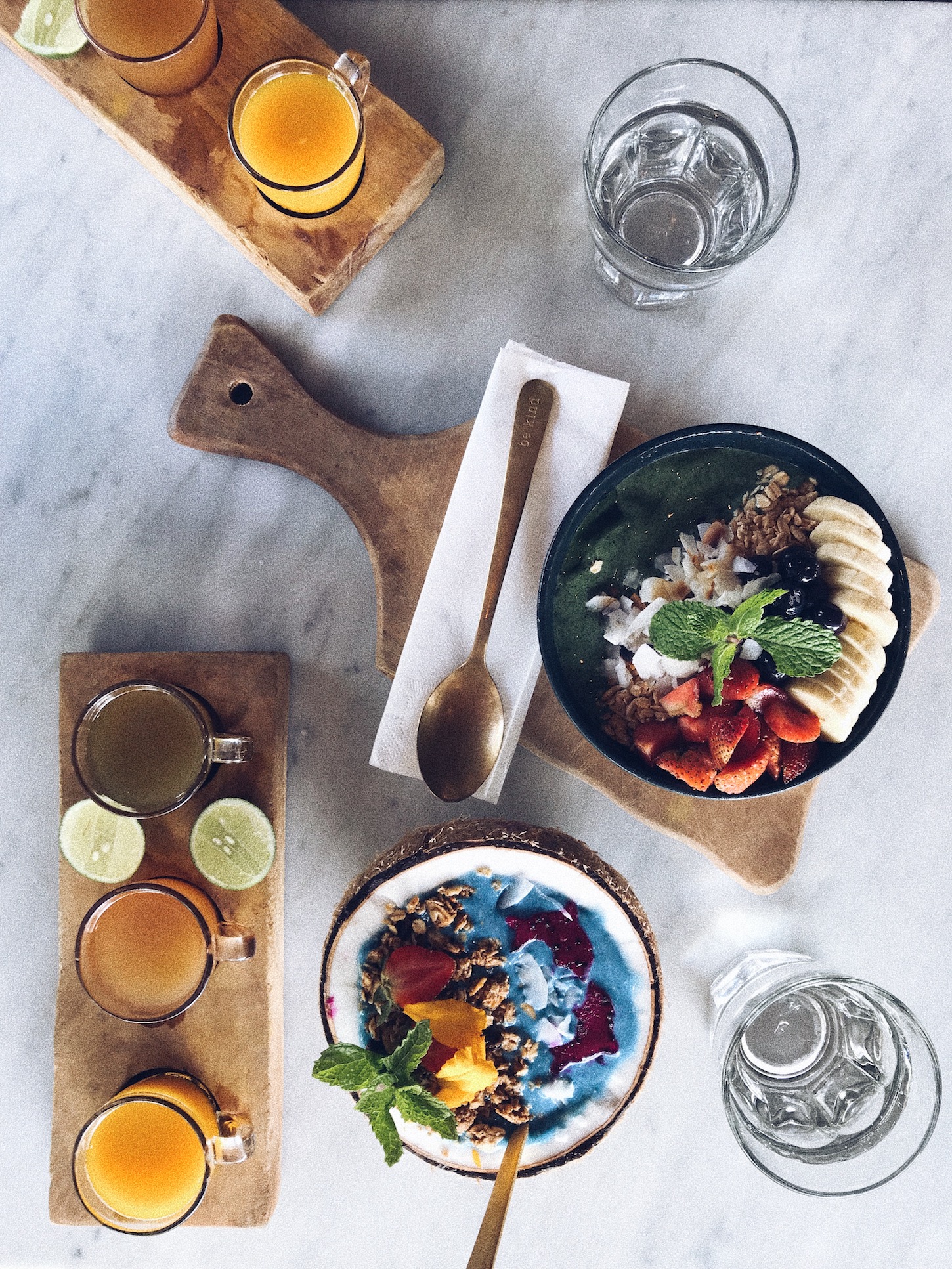 Peloton Supershop
No.46 Jln Raya Pantai Berawa
Berawa, Bali
Visit website here
Lets start this guide of with a true Canggu favorite and a place that is easy to love. With a stunning instagram, white marble tables and gorgeous food Peloton Supershop is a real breakfast homerun. Their bowls are tasty with a generous amount of toppings and their blue bowl is their signature best seller. It comes in a fresh coconut for extra flavor and is being photographed all over the place. They have a really nice selection of healthy shots and scooter parking just outside is super easy. Definitely worth a visit and it's also my best friend Birgitte's (who traveled with me to Bali) favorite place for bowls on this guide, and her taste is impeccable so enjoy!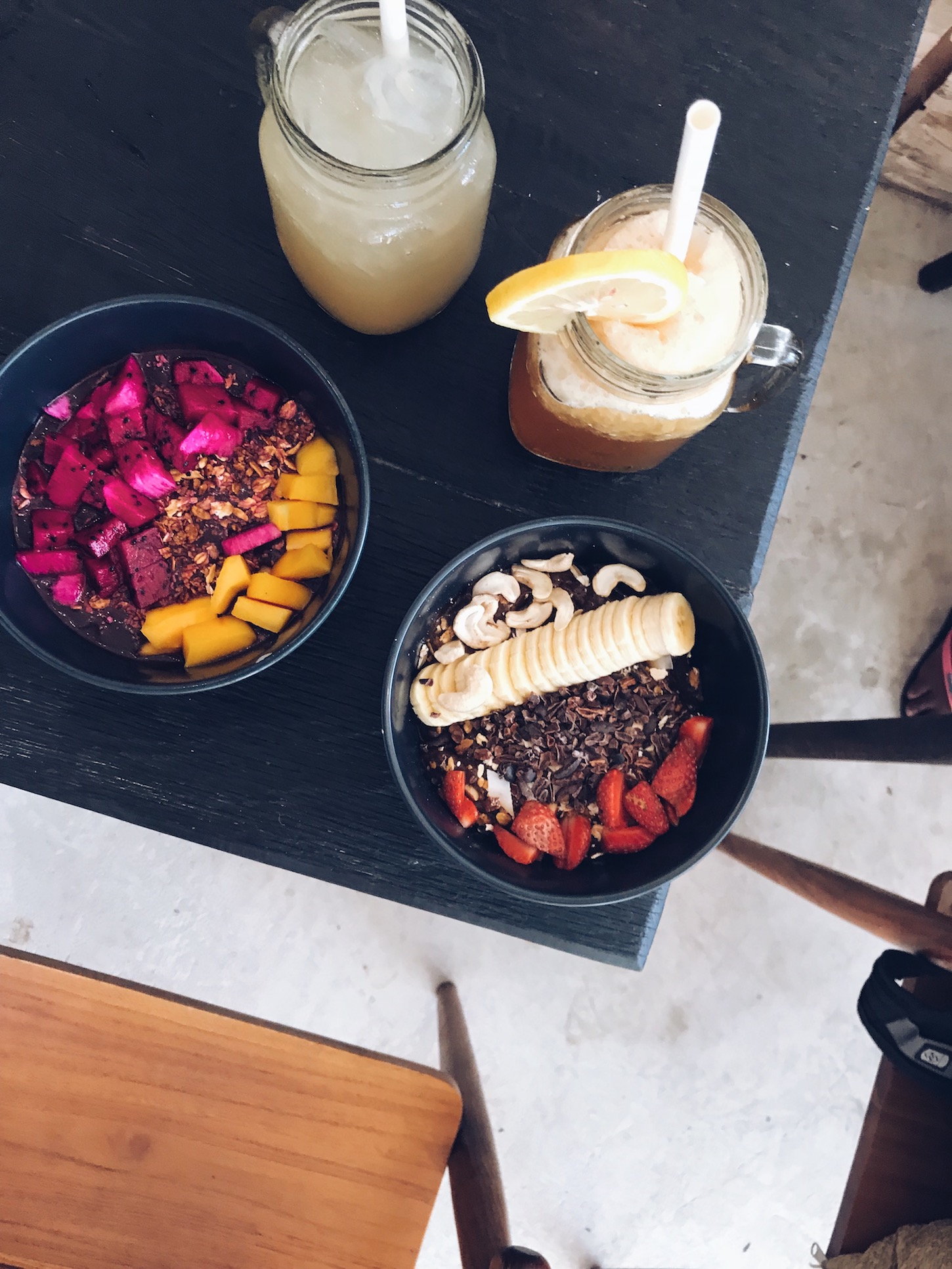 Cafe Organic – Garden Gangsters
Jln. Batu Bolong 58x
Canggu, Bali
Visit website here
B and I had really high hopes for this place, from outside it looks amazing and inside the decor is very insta friendly, the menu looks great and the place is pretty packed. But to be honest it wasn't the best we tried. The bowls were kind of heavy with not a lot of flavor, the drinks were average and the toppings weren't very interesting. Not really a place we went to twice but it was okay. We had the chocolate bowl and the charcoal bowl – meh!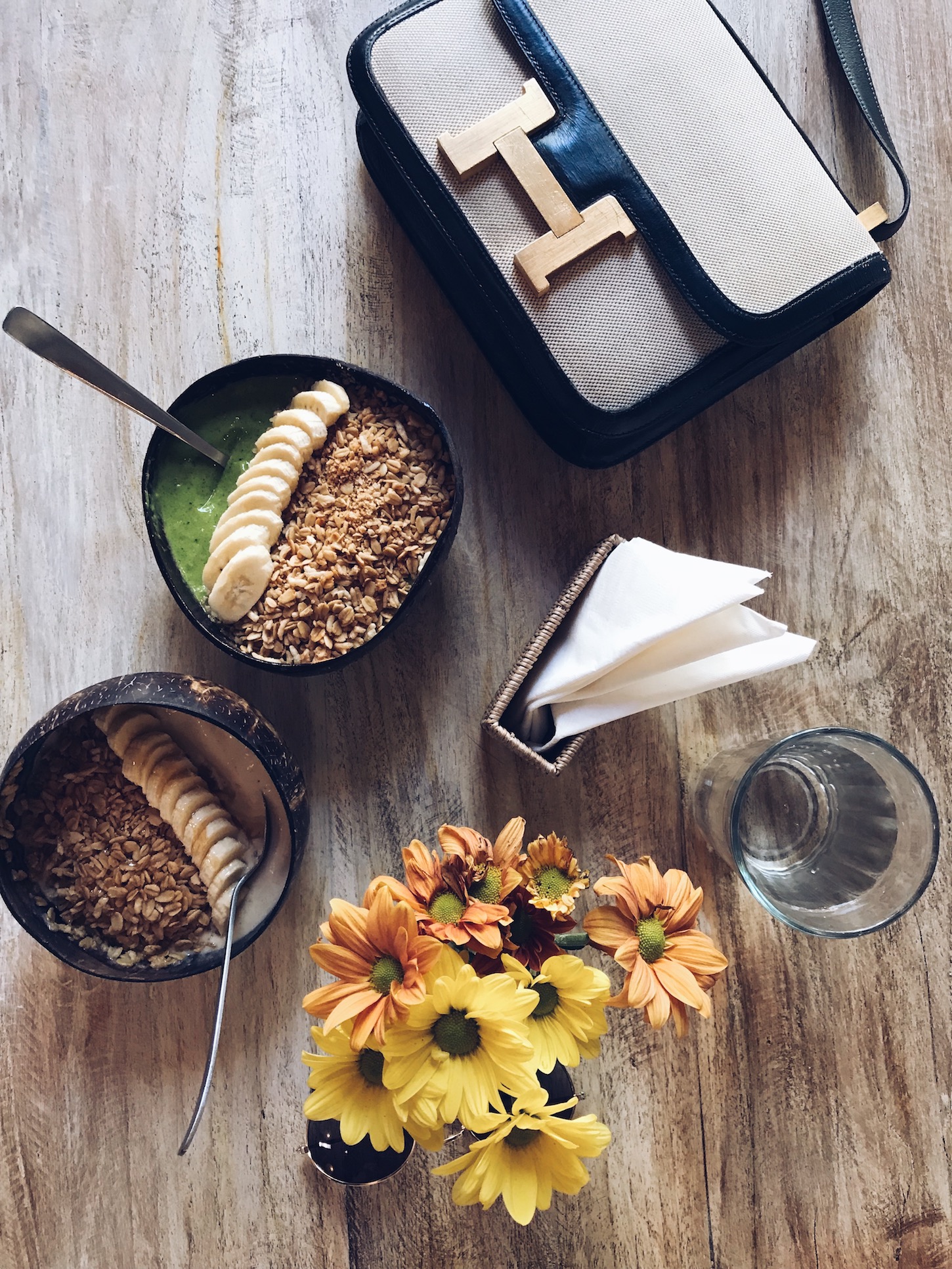 Nalu Bowls
Jl. Batu Mejan No.88
Canggu, Kuta Utara, Bandung, Bali
Visit website here
Nalu bowls is a true instagram favorite, they have several locations and most people in Bali know what Nalu Bowls is. The interior of the place in Canggu is cute, very island vibe'ish and the bowls are very tasty. Be aware though that you have to add your toppings in this place, it's kind of nice actually – it means you can build your own bowl and really only add what you like. But they don't tell you this upfront so as you can see in the photo B and I got them with only the basic toppings that are included. This place is definitely worth a visit or two!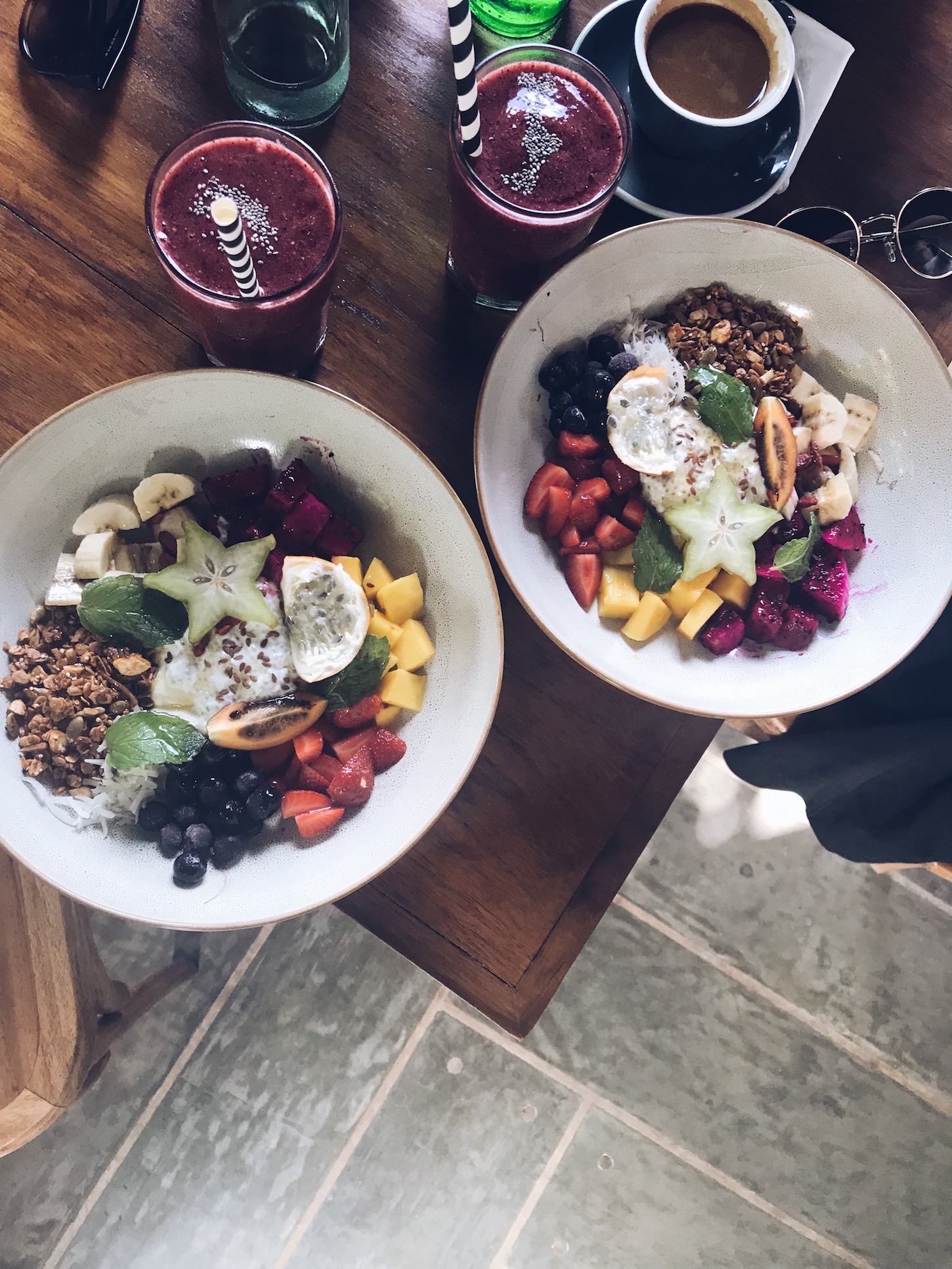 Milk & Madu
Jalan Pantai Berawa #52
Canggu, Bali
Visit website here
Milk and Madu is currently at a different location than they normally would be so if you go there right now, please note that it's a pop up location. Milk and Madu is very strong in the avocado/eggs game but their bowls are also quite good. The vibe of the place is nice and a lot of people eat here. Their fruit is completely freshly cut and their coffee is very good! Their menu is big and there is something for everybody, a good place to eat as a family, there will be something for everybody.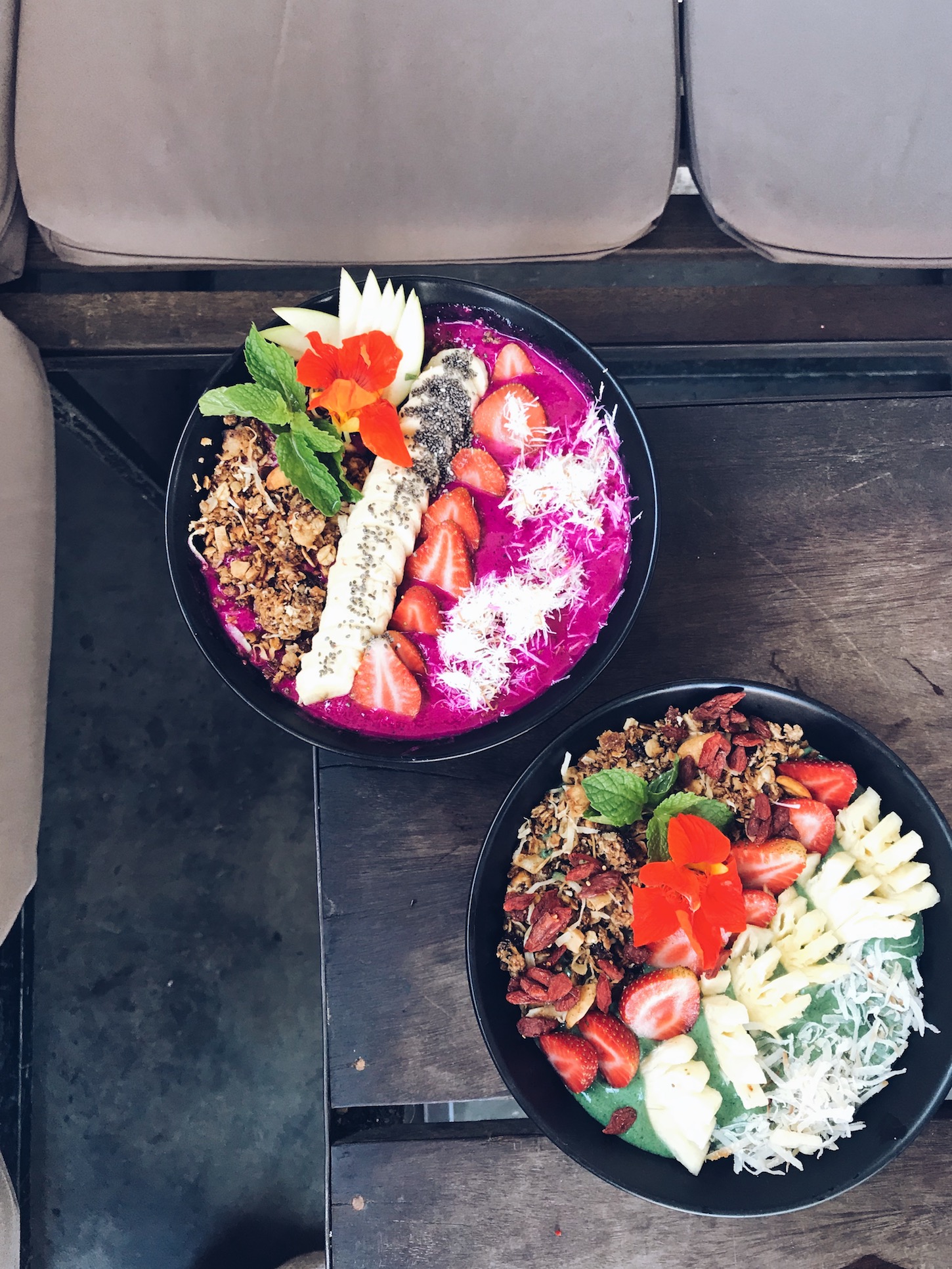 Ruko Cafe
Jl. Pantai Berawa No.99,
Tibubeneng, Kuta Utara, Kabupaten Badung, Bali
No website

Ruko Cafe is a small, busy and noisy place that is always completely full. I might have driving by it everyday and the place always packed! The bowls are tasty, the toppings homemade and it's very fresh. There are a few seats outside for grabs if you don't like it too busy around you. This is also a good place to bring you man if you have dragged him to Bali because their bowls are big!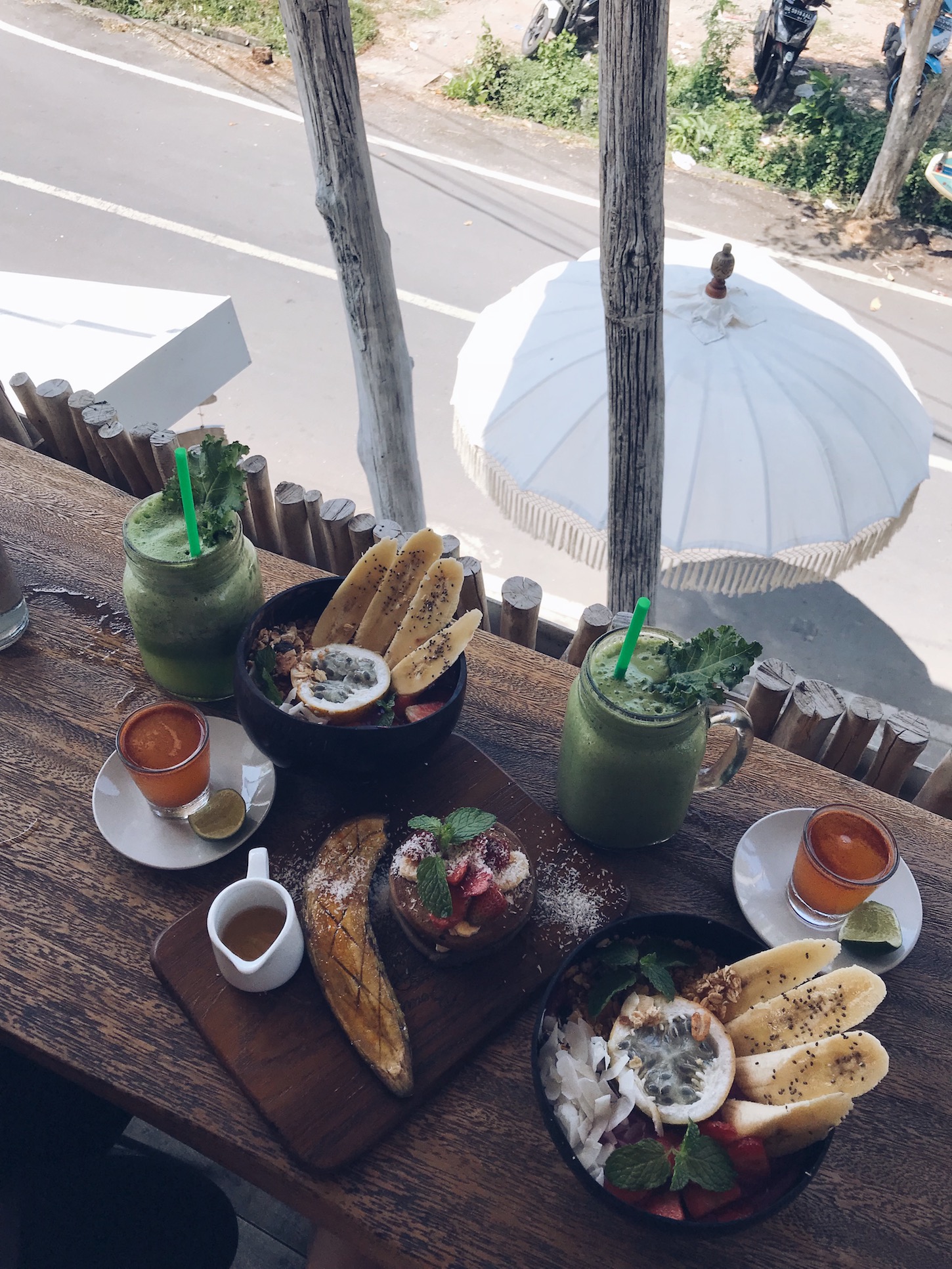 Bali Bowls
Jalan Segara Perancak br Berawa Tibubene
Canggu, Bali
Visit website here
Last but definitely not least, my favorite breakfast place in Bali (so far). Bali Bowls is a cute two storage house with everything from breakfast to delicious nice cream. Their drinks, their bowls, their gluten free pancakes and superfood shots were all to die for. I loved all of it and just wanted to stay for hours. A slight breeze fills the little house on busy mornings and the staff is super nice and well informed about the food they are serving. You can also buy cute "Bali Bowls" t-shirts in the shop. The place is filled with local surfers and cool girls on scooters. It's absolute heaven. A true must visit! Enjoy this beautiful place and send it a kiss from me when you pass by!
X M