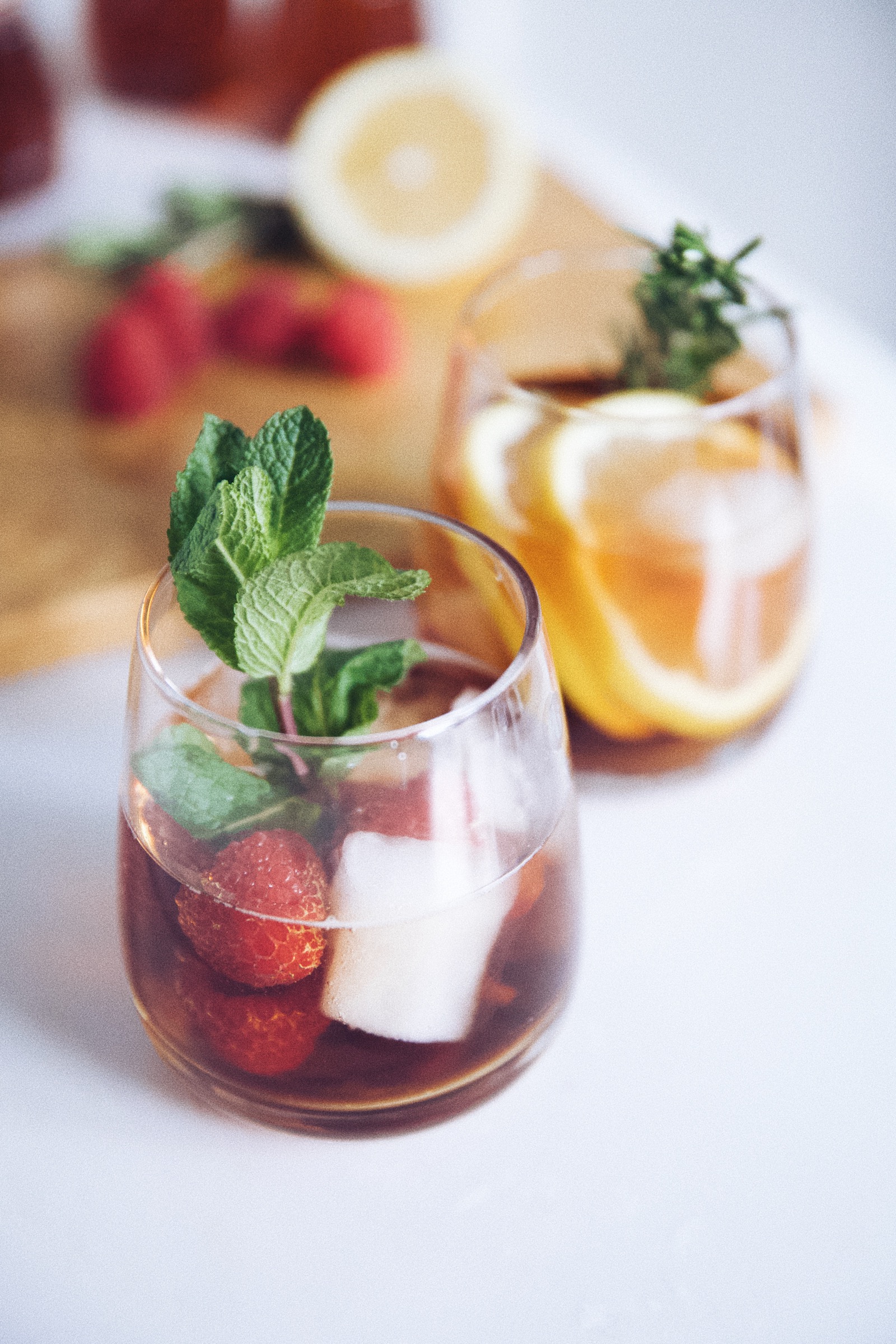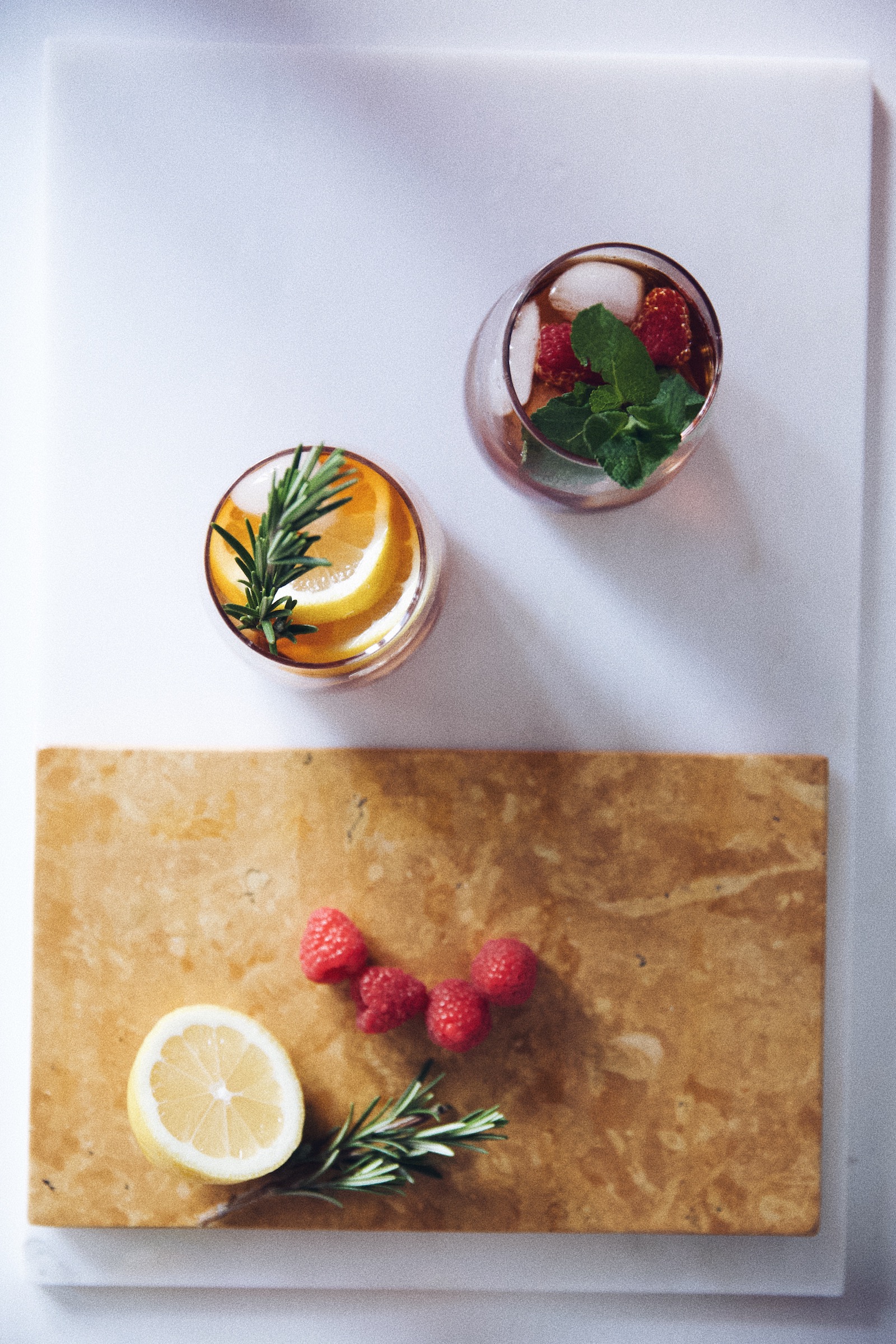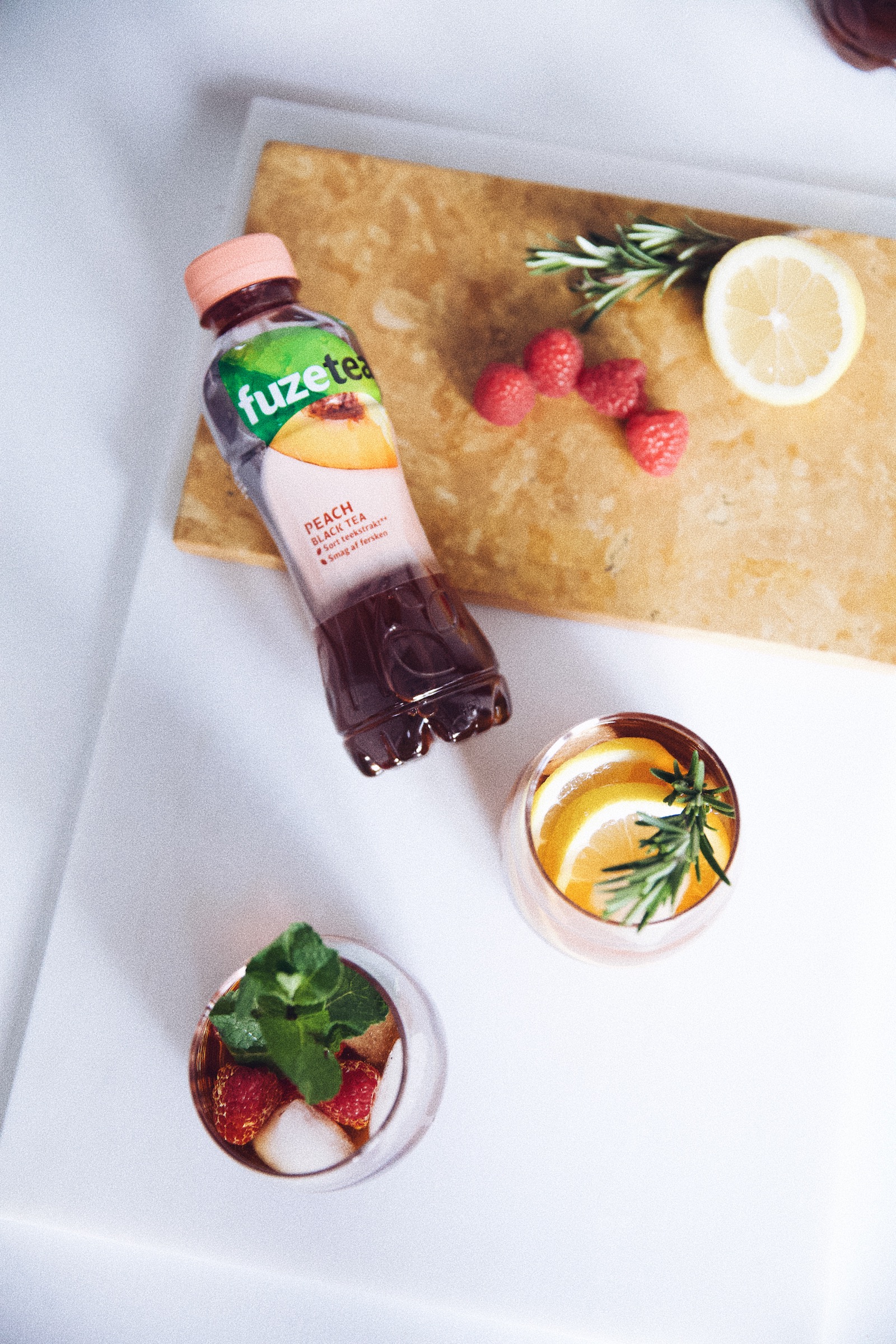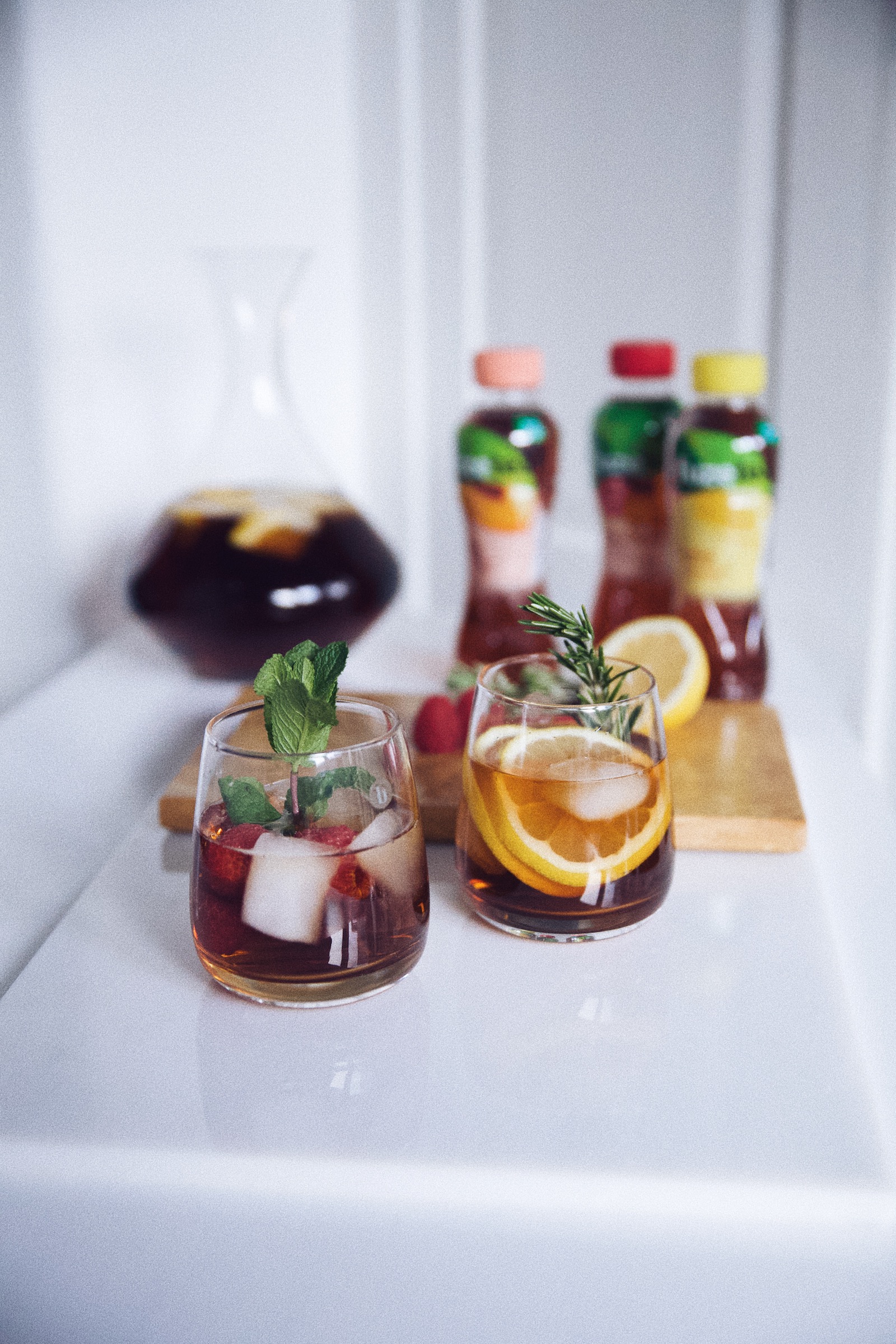 MADE IN COLLABORATION WITH FUZE TEA
Read more about Fuze Tea here

Glasses, White marble board, Yellow marble board, Pitcher / All from Broste Copenhagen (see catalogue here)
Jeg er vild med mig tid, mig tid er meget vigtigt. Ikke kun for mig, men også for mine elskede omkring mig. De får en meget bedre Maria i deres liv når jeg husker at tage mig min mig tid. Jeg forstod aldrig rigtig mig tid før hen. Det var først for et par år siden da jeg led under et mavesår som opstod grundet stress at jeg lærte at tage mig tid til mig selv. Jeg fik stress af at flytte til en ny by, af at arbejde min rumpe i laser på et nyt job, af at forsøge på at være en super kæreste og den perfekte datter mens jeg aktivt altid (stadig) forsøger at udleve alle mine (mange) drømme. Mit lille mavestår bor stadig i min mave og er altid klar på lige at give mig en lille brændende fornemmelse hvis jeg ikke har husket at tage mig min mig tid. Fashionweek kan godt være meget stressende. Heldigvis har jeg det nemt; jeg bliver kørt rundt i lækre biler, mine shows er planlagt og chaufføren ved altid hvor jeg skal hen. Folk er søde og det er altid sjovt. Men det er stadig nogle laaaange dage, meget mingelereren, mange billeder og mange outfits at holde styr på. Så ugen efter, har jeg helt sikkert brug for lidt mig tid. Min mig tid er mange ting; jeg elsker at se friends, lægge masker eller ligge på en parkbænk og kigge op i himlen mens jeg lytter til Elton John – det er alt sammen humør bestemt. Men noget jeg virkelig holder af er at være i køkkenet og lave ting og sager. En af mine yndlings smage fra min barndom er fersken is te, så da Fuze tea spurgte om jeg havde lyst til at smage deres nye is te var jeg helt på! Fuze tea er lavet på sort te ekstrakt med naturlig frugt smag og er super forfriskende. Jeg kan godt lide at bruge is te'en til at lave en lille "drink". En del af mig tid er også at gøre noget lidt ekstra for sig selv, og en flot "drink" kan snildt være en del af det. Jeg kan godt lide at mixe hindbær og mynte sammen med fersken smagen og citron skiver med en stav rosmarin i lemon smagen. Disse små, ekstra ingredienser gør ikke kun drikken smuk men fremmer også smagsoplevelsen. God fornøjelse!
english: I am a big fan of me time, me time is important. Not just to me, it's also important to the people around me. They get a much better Maria in their life if I take my me time. I never really understood me time until a few years ago where I suffered an ulcer from stress. Stress from living in a new city, working my ass of at my new job, trying to be a great girlfriend, the perfekt daughter and trying to live my (many) dreams, amongst other things. My little ulcer still lives in my stomach and it kindly gives me a little tug when I need to take some me time. Fashionweek can be a stressful time. Luckily I have it easy; I am driven around in awesome cars, my shows are all in my calendar and the driver knows where I am going. People are always nice and it's a fun time. But it's still looong days, lot's of mingling, lot's of pictures to take and sets of clothes to change into. So the week after, I need some me time. My me time can be many things; I love watching friends, doing a facemask or laying on a park bench looking into the sky and listen to Elton John – it all depends on the mood. Something I also love is to spend time in the kitchen, making stuff. One of my favorite flavors from my childhood is peach ice tea so when Fuze tea asked me to taste their new range of ice teas I was all in. Fuze tea is made with black tea extract and natural fruit flavors and makes for a great refreshment. I like to make a little "drink" with my ice tea. Apart of me time is also making me feel special and a nice looking beverage does that for me. I love to add raspberries and mint to the peach flavored tea and lemon with a stench of rosemary for the lemon flavored tea. These extra little ingredients not only makes a pretty drink but a full experience. Enjoy!
X M
This content is sponsored