BEAUTY | AUTUMN FAVES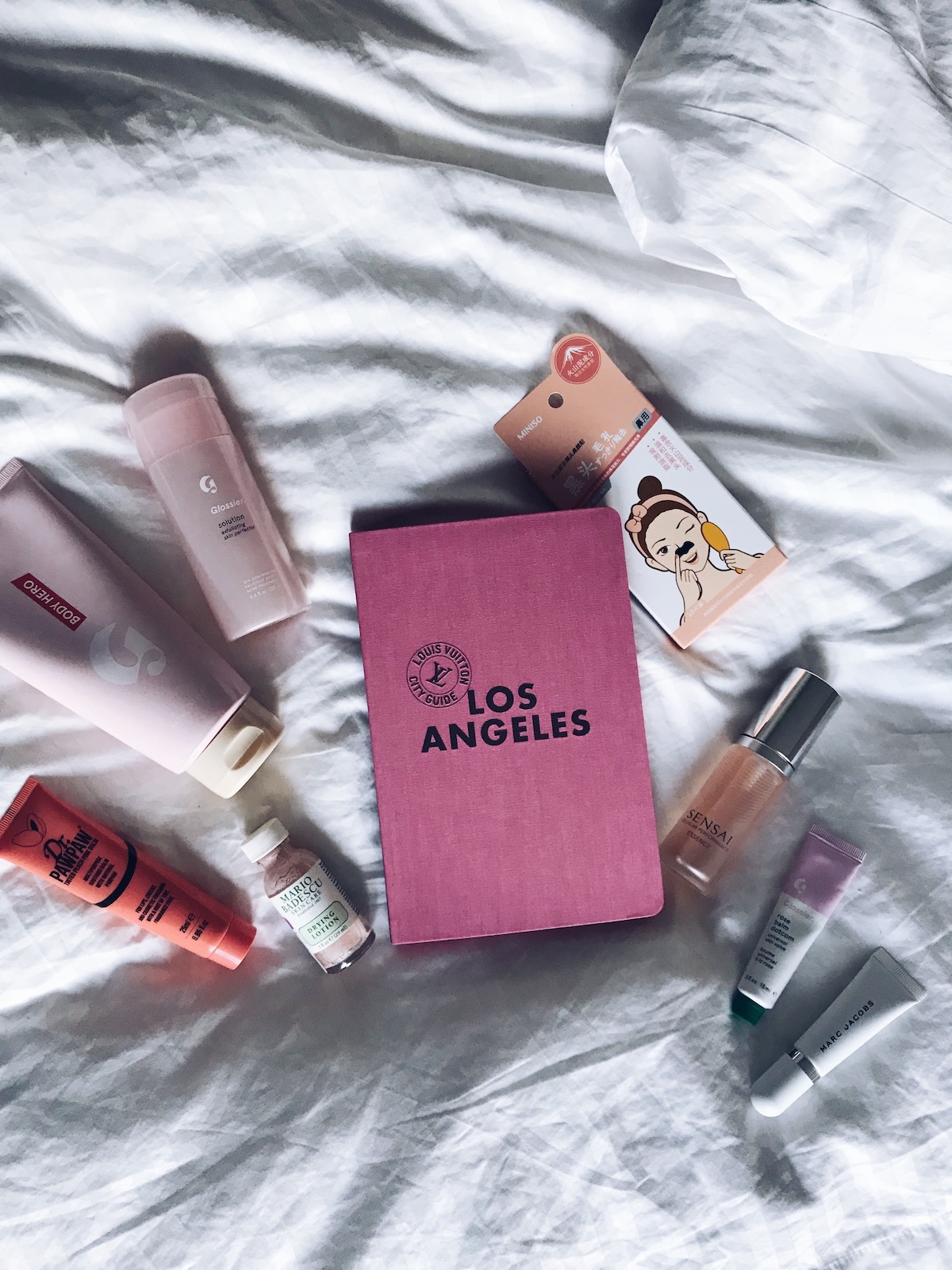 Body Hero / Glossier (shop here), Skin solution / Glossier (shop here), Rose balm / Glossier (shop here), Tinted balm / Paw Paw (shop here), Drying lotion / Mario Badescu (shop here), Essence / Sensai (shop here), Eye primer / Marc Jacobs (shop here), Nose strips / Miniso (from China)
Book / Louis Vuitton (shop selection here)
Yes yes yes it has happened. I have jumped on the glossier wagon and my god – it is as good as people say. I am unfortunately one of those people who become almost "sainty" against anything that is hyped. I don't know why but there is just something in me who refuses to jump on any form of hype train. I didn't like Justin Bieber when I was younger (only cause my friends loved him), I absolutely refused to watch Gossip Girl while it was popular (I have since watched it and my god it is AMAZING), and it took me a good year before I tried Glossier. There is a reason why things are popular, and I am really working on being more willing to go with the trends. I might just be a grumpy old man inside who think that "the stuff the young people like" is nonsens. But it's really not.
My favorite Glossier product definitely is their "solution". It minimizes pores and add's an unbelievable amount of glow. It's an absolutely fantastic product and I think everybody should be using it, and I really mean that. Other products that has made my favorites this month is the Paw Paw tinted balm in peach, I use it on my cheeks and on my lips for a fantastic shade of YUM! Drying lotion from Mario Badescu has been on my blog many times before but it keeps being an absolute necessity in my life so here it goes again.
Essence from Sensai is a LIFE savior – it's a total anti-ageing essence with a soft formulation that quickly (and holistically) restores firmness. I am in love! Nose strips were bought in China (but aren't they kinda the same everywhere?) and the Marc Jacobs beauty primer needs really very little introduction, it's just the best eyeshadow primer ever.
X M
This content is sponsored