EVERYDAY JEWLS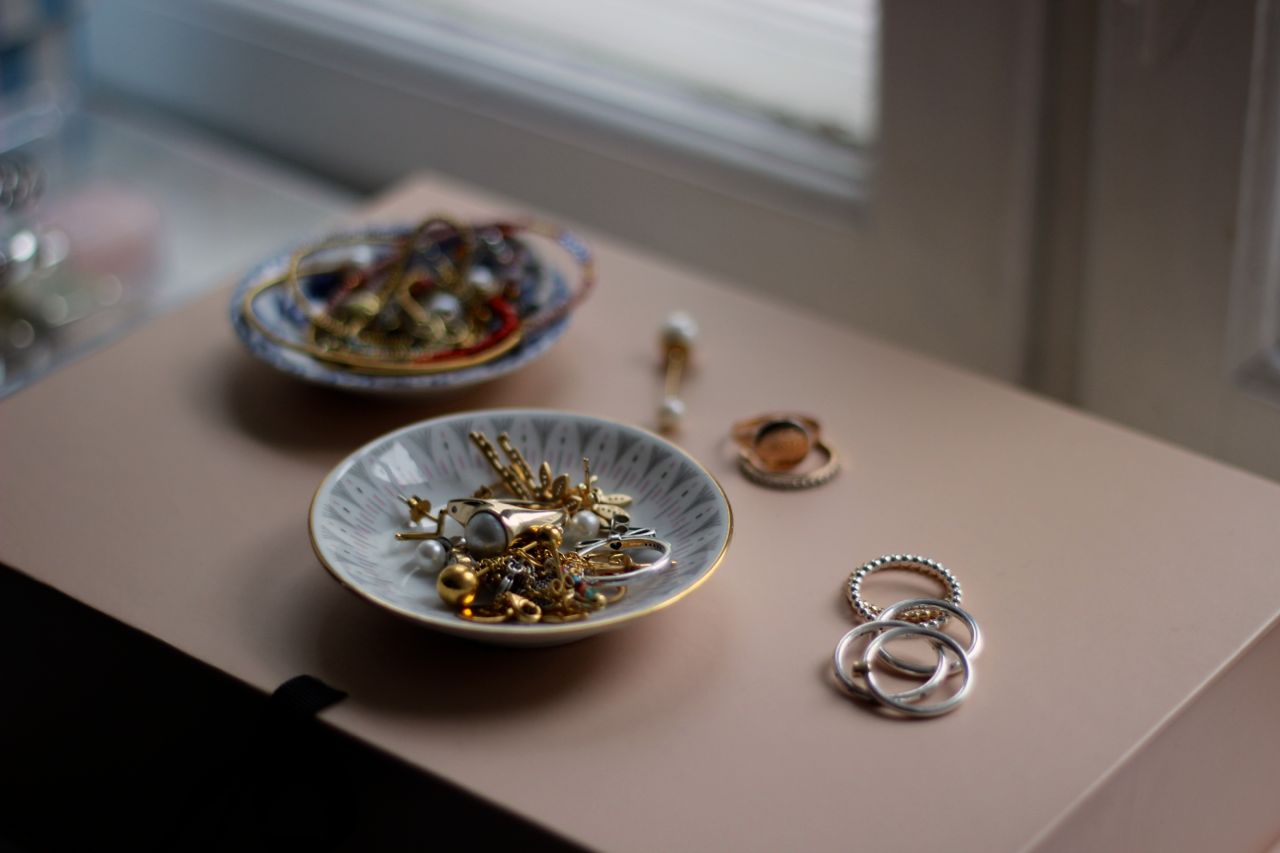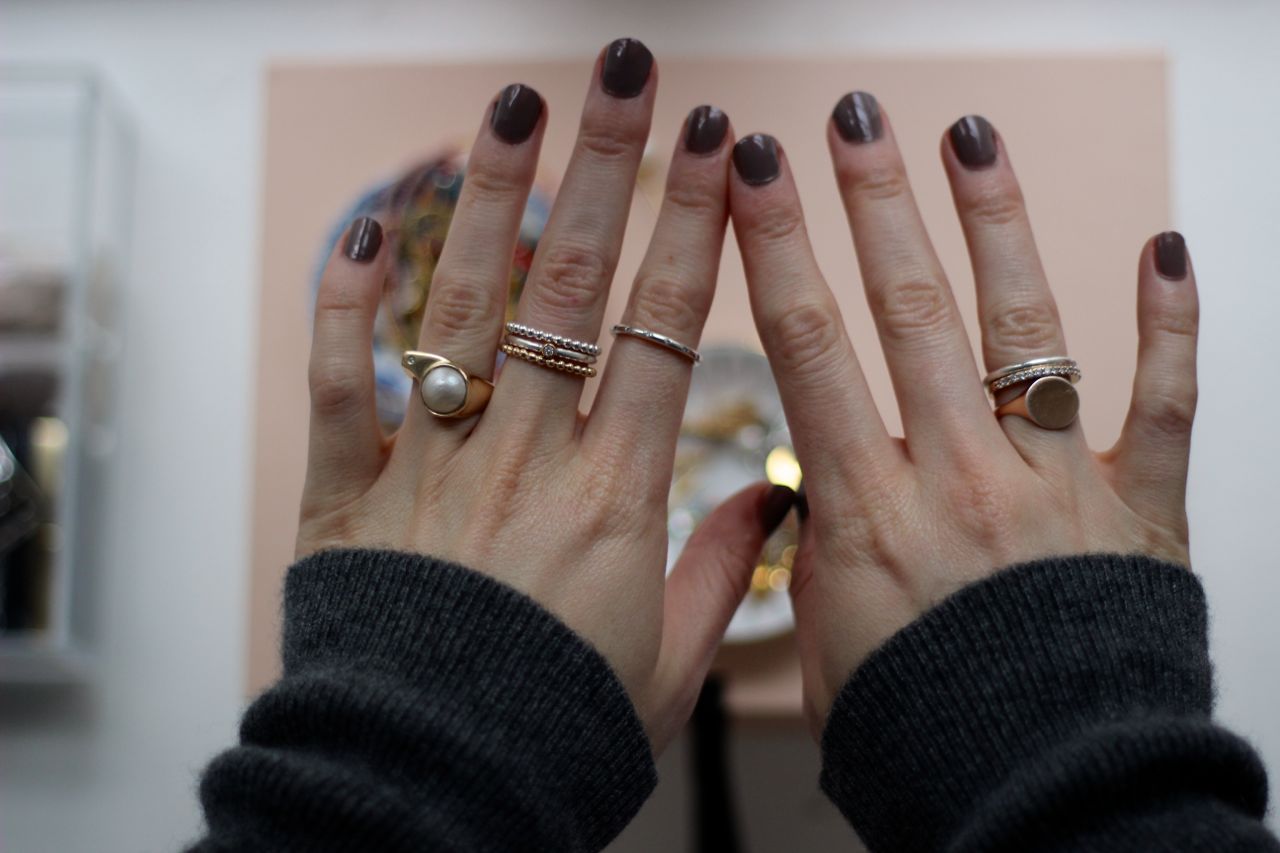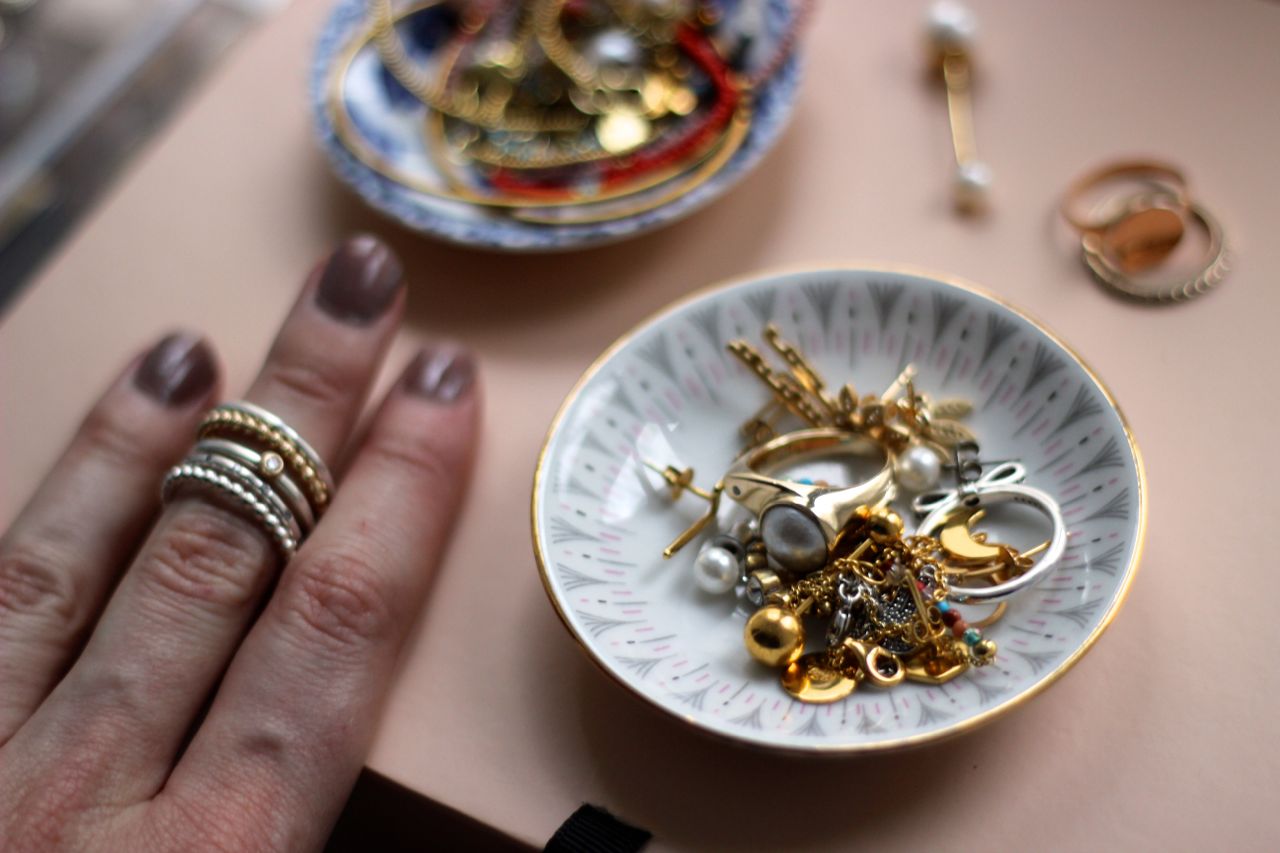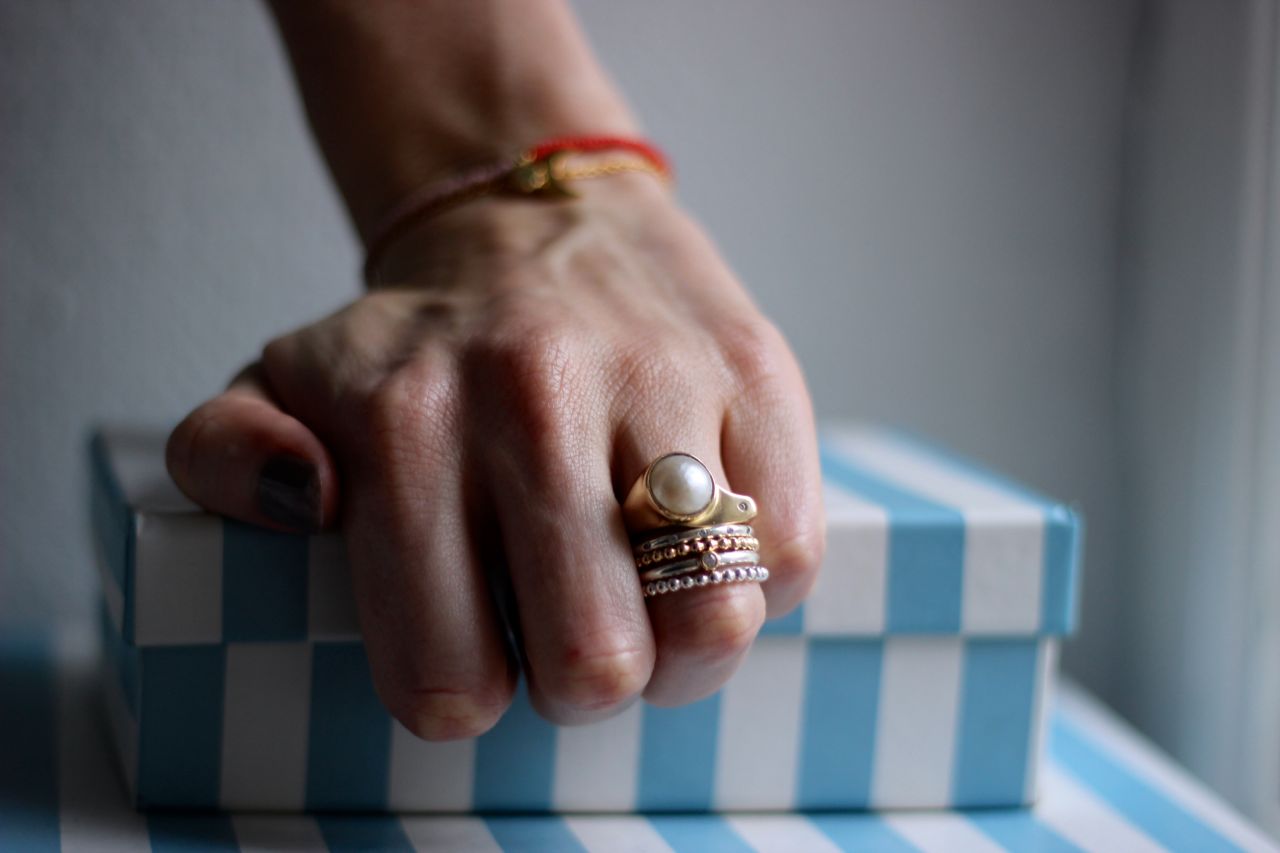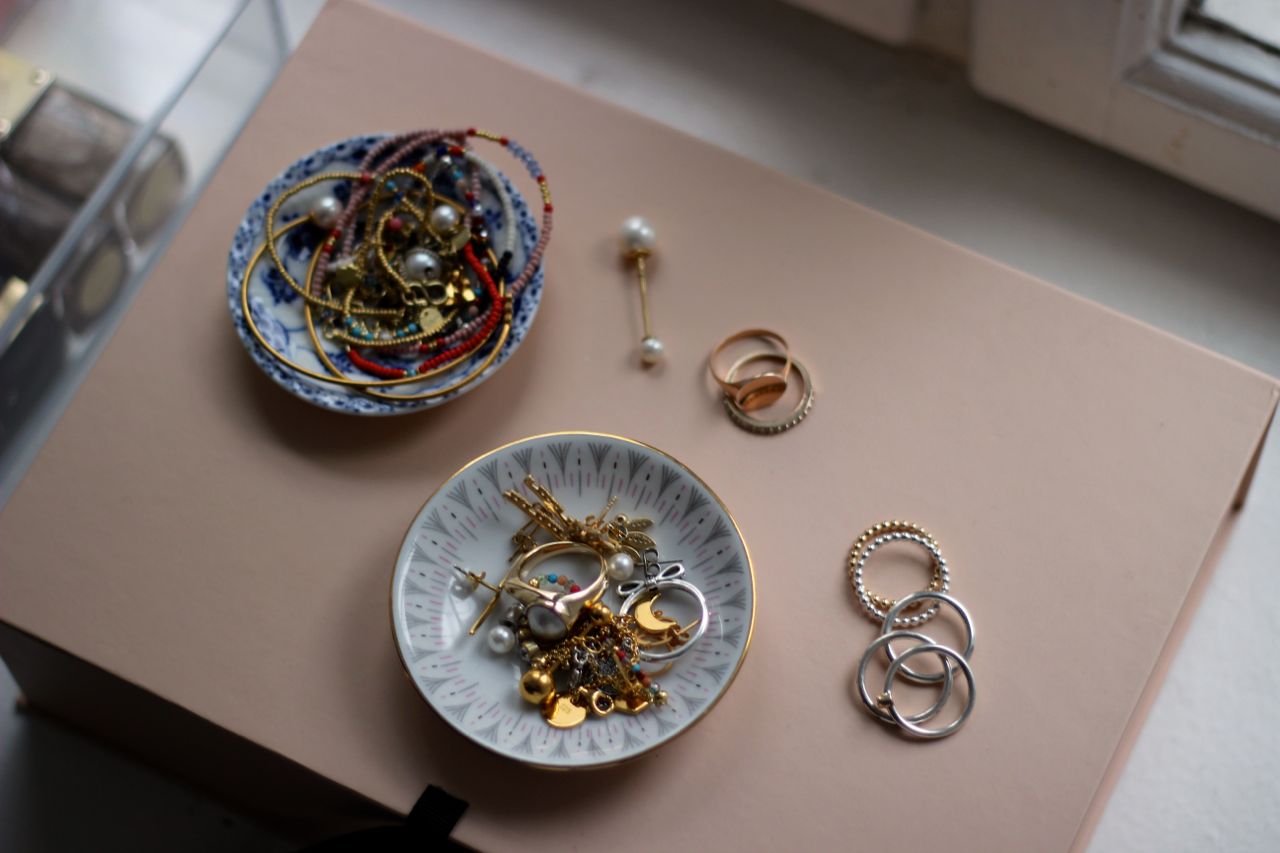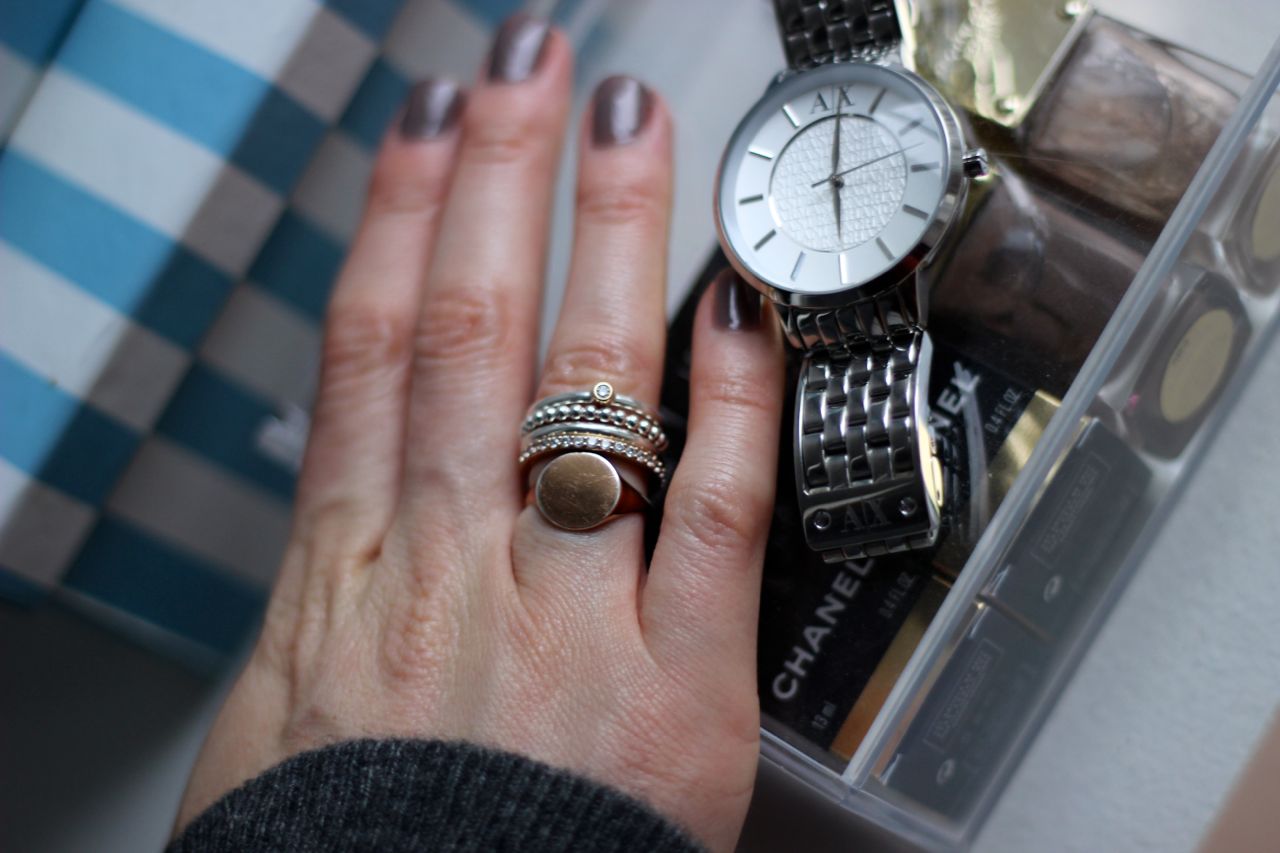 Presented in collaboration with Pandora 
Jeg har egentlig aldrig rigtig været en smykke pige, ihvertfald ikke sådan ind til benet, jeg har altid kunnet se det smukke i smykker og hvem elsker ikke alt der glitre? Og ja jeg drømmer om en forlovelses ring med en diamant på størrelse med en knyttet næve men udover det har det aldrig sagt mig det helt store. Min mors nok mest sagte ord udover "husk at vask dine hænder" har nok været "ingen øreringe i dag?", nej mor ingen øreringe i dag. Men inden for de sidste par år føler jeg virkelig jeg har fundet mine fødder i den store smykke verden, det startede med at jeg fik en guldring af min mor (den store med perlen på billederne) det er en ring hun selv har fået smeltet og designet, og som jeg får børn, bliver gift osv. er det meningen der skal endnu en diamant i for hver begivenhed, ligesom der kom det da jeg blev student. Det satte min lyst til smukke smykker igang og ikke mindst smukke ringe. Jeg er særligt glad for ringe og gerne nogen som kan stakkes og bruges på forskellige måder og med mange forskellige ringe (value for money you know?). De fleste af dem jeg stakker til hverdag er fra Pandora, jeg er især glad for deres "kugle" ringe som jeg kalder dem, de har små bolde hele vejen rundt og kommer både i sølv og guld. Sammen med den anden Pandora sølv ring med guld detaljer og en brilliant (som jeg også engang fik af min mor) giver de et super fint og elegant sammenspil. Elegant er ret meget mit keyword når det kommer til mig og smykker, jeg er knap så eksperimenterende som jeg er med tøj – det skal være mere klassisk, mere stilrent og ikke mindst vanvittigt lækkert.
PSST… Pandora køre lige nu og frem til d. 18/10-15, 25% på alle deres ringe, se deres kæmpe udvalg her.
english: I've never really been a jewelry girl, at least not a serious one, I have always been able to see the beauty in jewelry and who does not love all that shimmer? And yes, I dream of a engagement ring with a diamond the size of a fist but other than that it has never really been my thing. My mother's most asked question besides "remember to wash your hands" has probably been "no earrings today?", No mother no earrings today. But in the last few years I feel I have really found my feet in the large jewelry world, it started the day I got a gold ring from my mother (the big one with the pearl) it's a ring she has designed and when I have children, get married and so on. I'm supposed to add another diamond, just as my mom did the day I graduated. From there I really started loving jewelry and especially beautiful rings. I am particularly fond of rings and love the ones that can be stacked and used in different ways and with many different rings (value for money you know?). Most of them I stack are usually from Pandora, I love their "ball ring" as I call them, they have little balls all around and comes in both silver and gold. Along with the other Pandora silver ring with gold detail and a small brilliant (also one I got from my mother), together they make a super fine and elegant ensemble. Elegant is pretty much my keyword when it comes to me and jewelery, I'm not as experimental as I am with clothes – it should be more classic, more stylish and above all crazy delicious.
PSST … Pandora is right now and until the 18th of October offering 25% of on all their rings, see their huge selection here.
(sponsored)