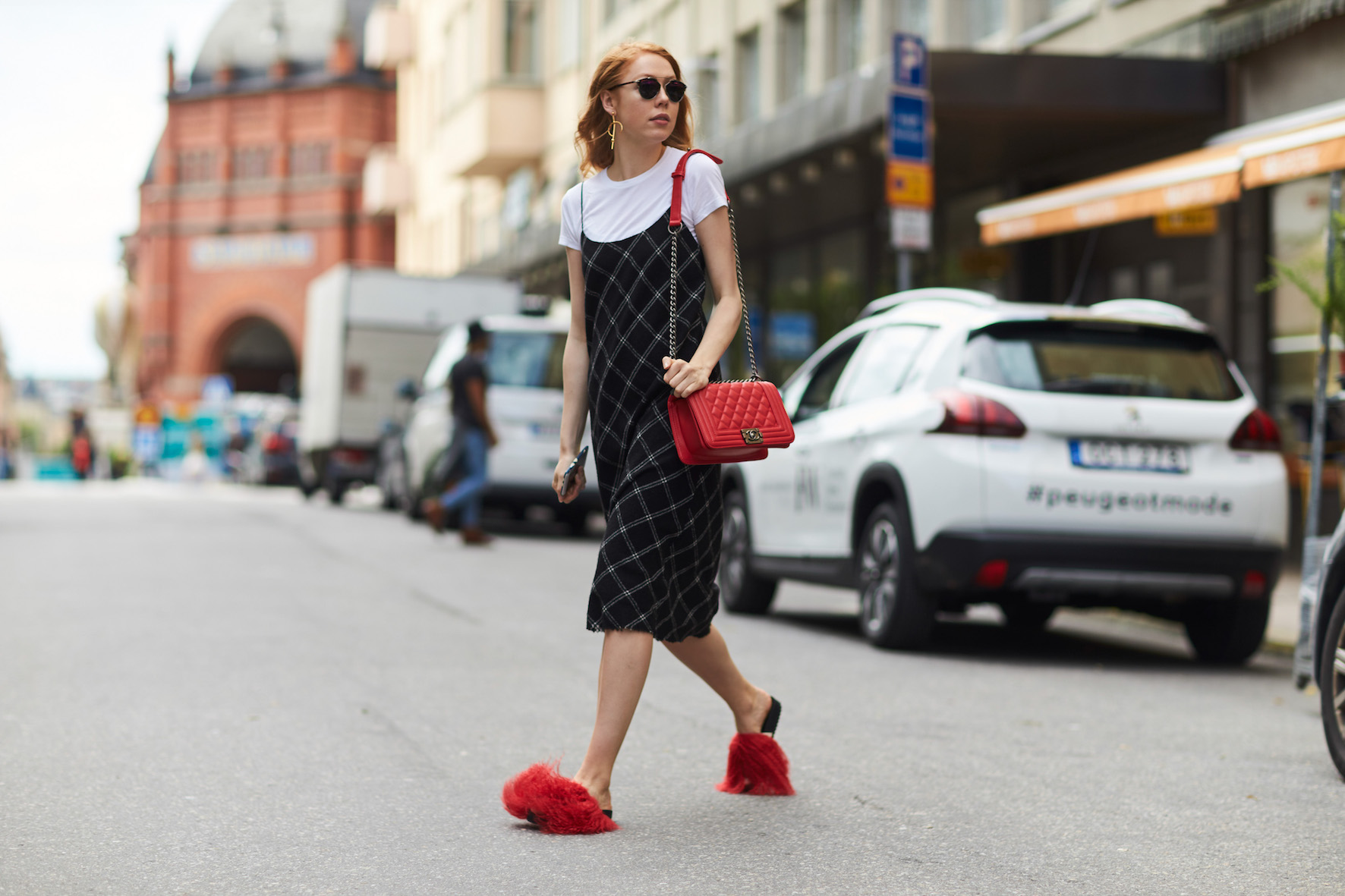 Location: Stockholm
Streetstyle photos by Szymon / thestylestalker.com
Når man ønsker sig pels sandaler fra Miu Miu. Men ikke har råd til pels sandaler fra Miu Miu. Må man lave sine egne. Måske du har set på instagram at disse pelsede basser kom på Vogue, Harpers Bazaar, ELLE AU og en masse andre steder under Stockholms modeuge. Jeg købte et par standard sandaler på udsalg i Monki (de har god pasform) og da jeg fik dem på synes jeg næsten de var endnu federe end Miu Miu's. Samtidig synes jeg også at det ligner at jeg har barberet Ronald McDonalds hoved. Hvilket bare gør dem endnu sejere. Jeg har købt det her fåreskind hos skindhuset i skindergade i København. Får er ikke vanvittigt dyrt, selvfølgelig koster det penge men det koster f.eks. ikke det samme som ræv eller mink. Selvom et par mink sandaler også ville være LÆKRE! Jeg har lavet en lille step by step guide på engelsk nedenfor, så du selv kan lave dem. Enjoy!
english: When one wishes for fur Miu Miu sandals. But one can't afford Miu Miu fur sandals. One must make their own. Maybe you have seen these little furry babies on instagram and how they made it to Vogue, Harpers Bazaar, ELLE AU and more during Stockhom Fashionweek. I bought a pair of Monki's standard sandals (they have a great fit) and now that they are done I might even think they are cooler than the Miu Miu's. I also kinda think it looks like I shaved Ronald McDonalds head. Which makes them even more awesome. I bought this lambskin at skindhuset in skindergade in Copenhagen. Lamb is not super expensive, of course it costs some money but not as much as f.eks. fox or mink. But oh a pair of these in mink would be amazing! I made a little step by step guide below, enjoy!
X M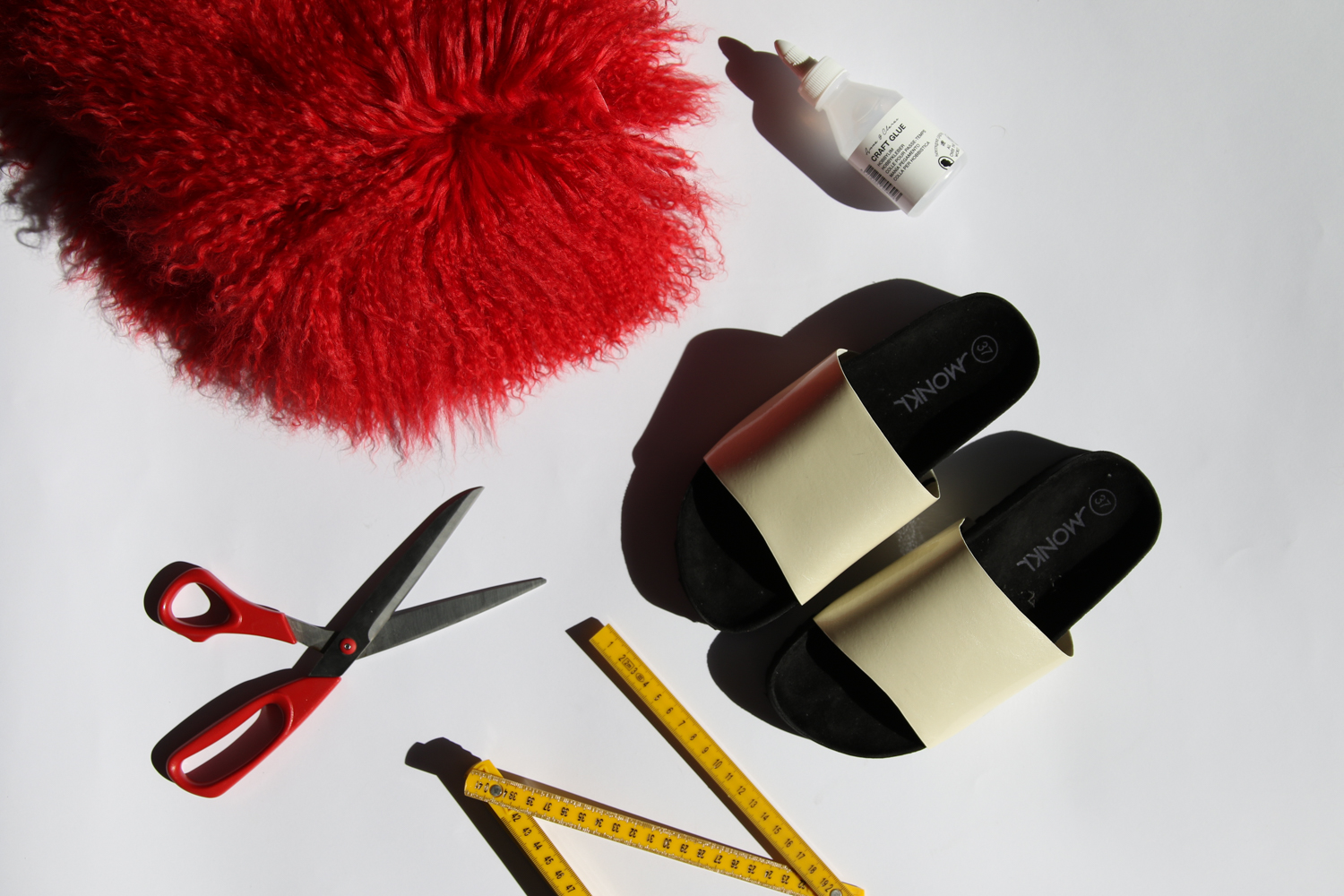 1. All you need; the sandals, fur, glue, something to measure with and a good pair of scissors.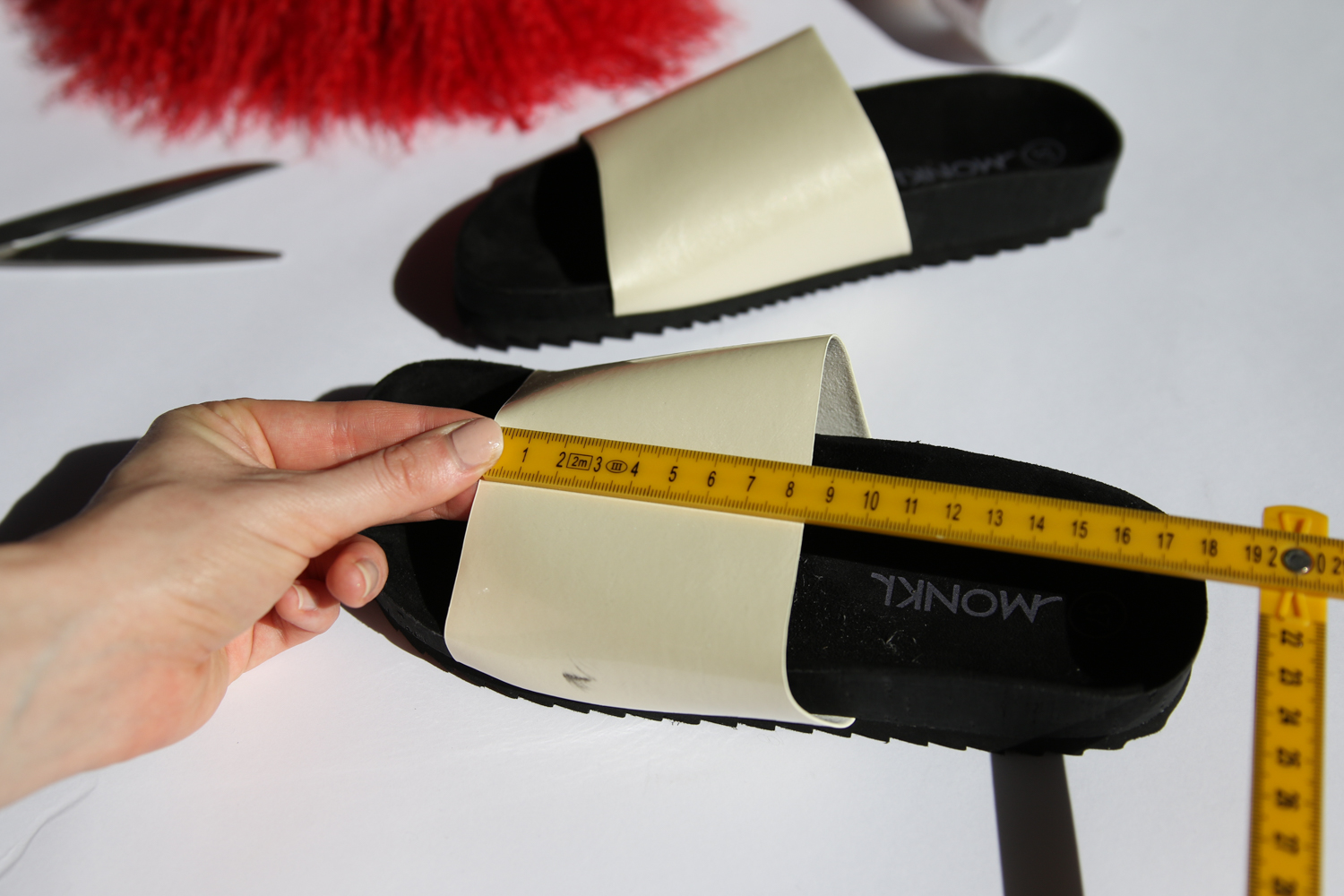 2. Measure how much fur you need to cover the sandal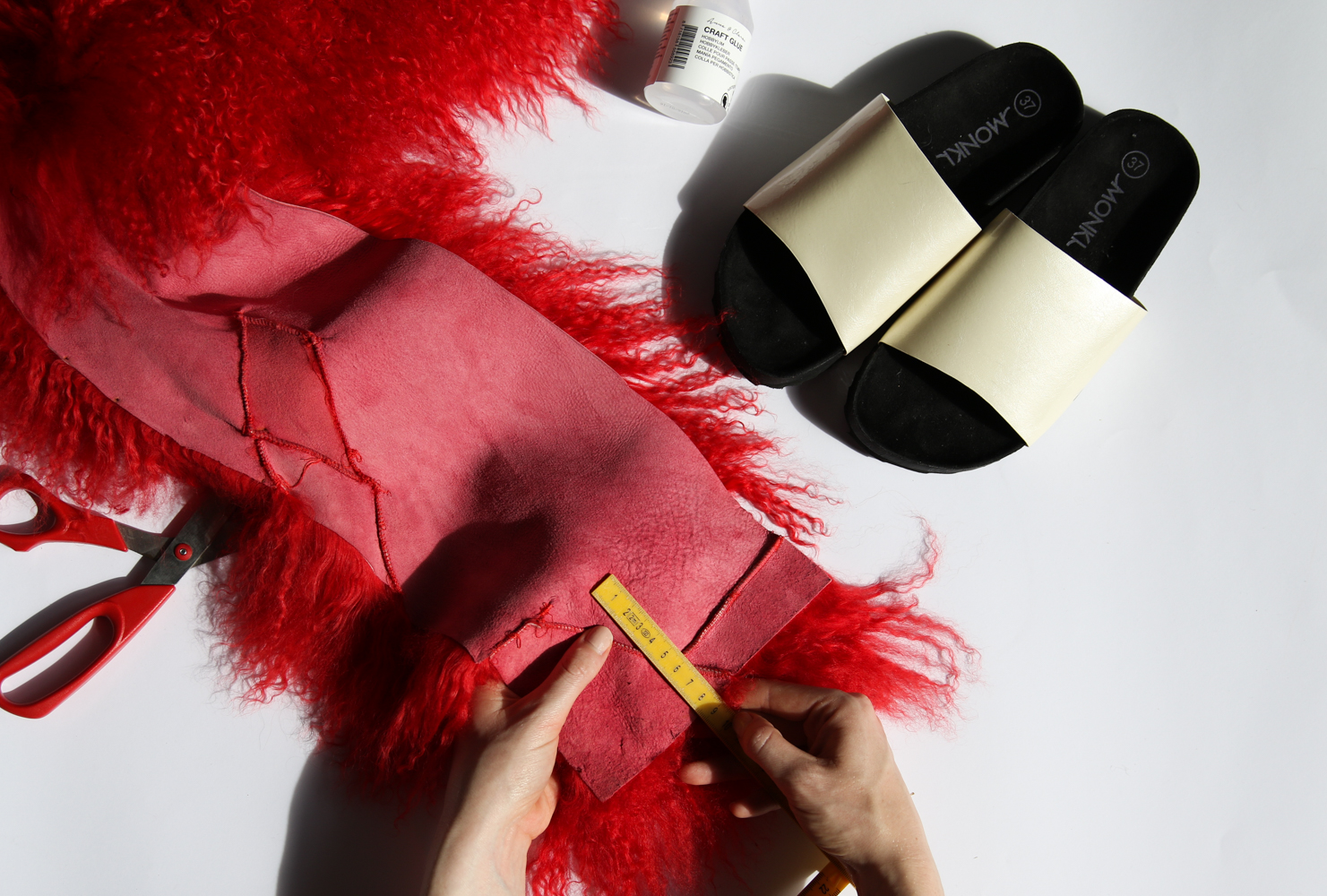 3. Measure the same amount + 1 cm (for extra) on the backside of the fur.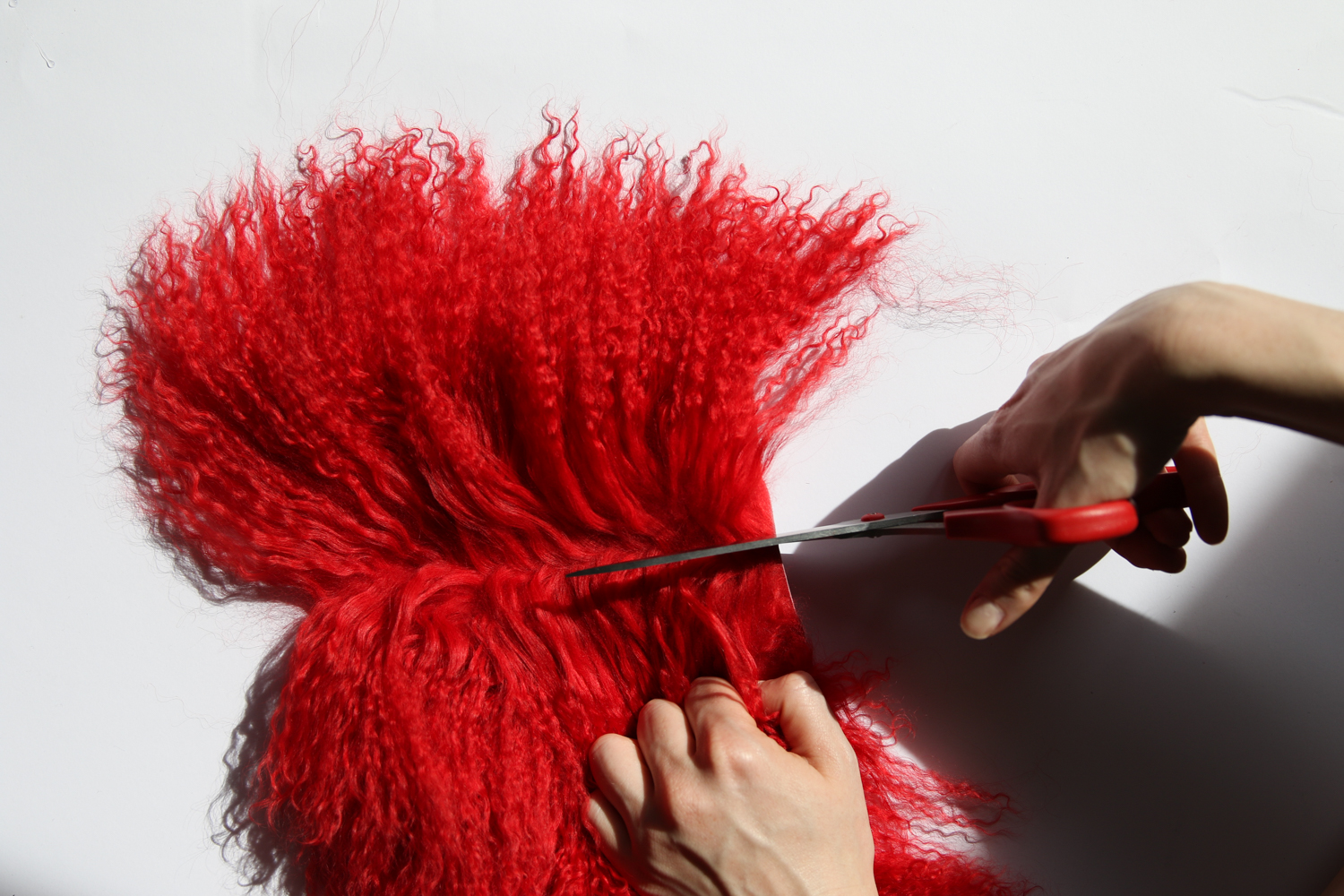 4. Part the hairs of the fur like you would on the top of your head. Make as straight as possible. Separate the hairs as tight as you can so you can cut the fur the cleanest.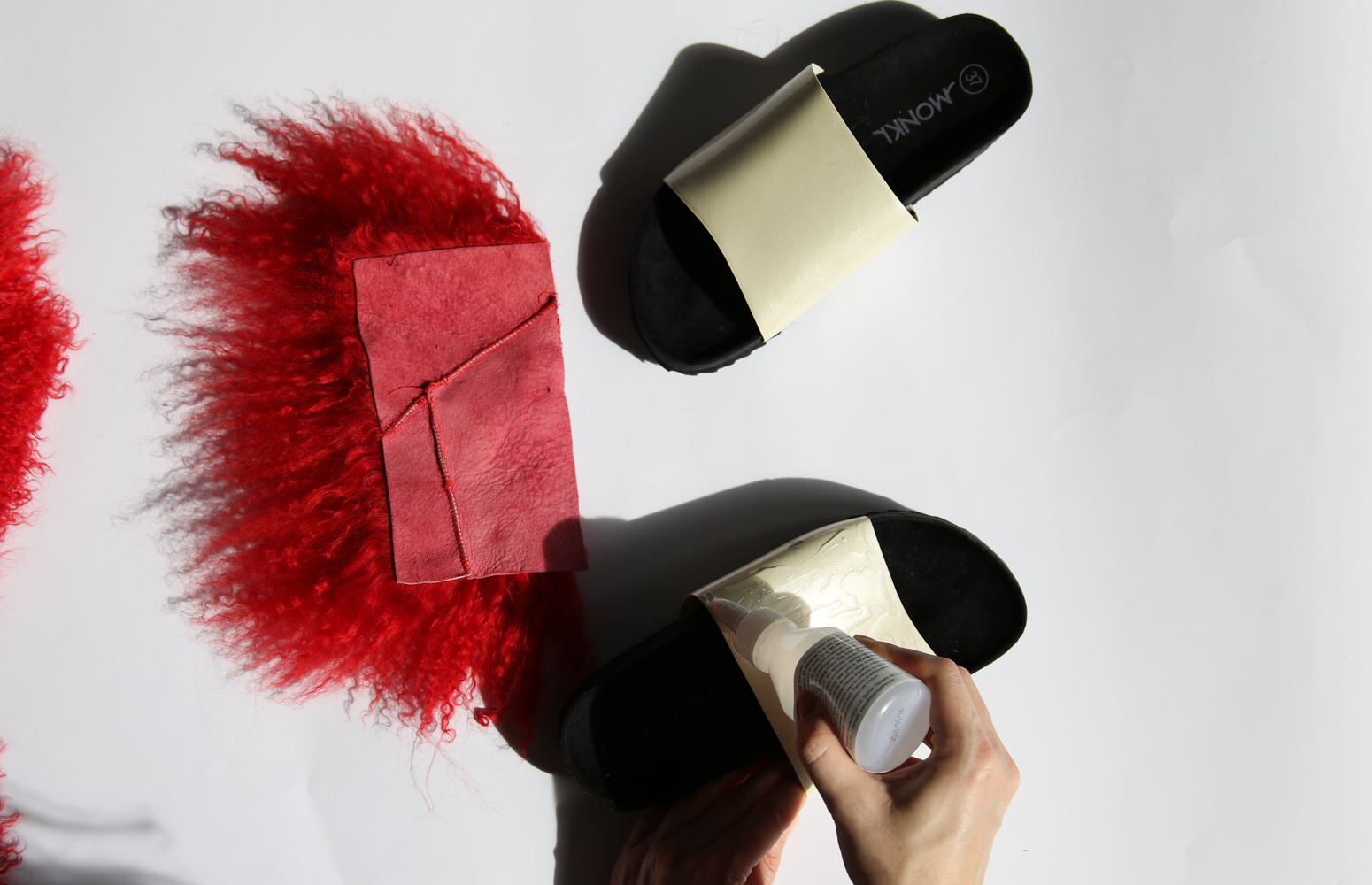 5. Glue on top op the sandal, be careful it can run a little so you have to be fast.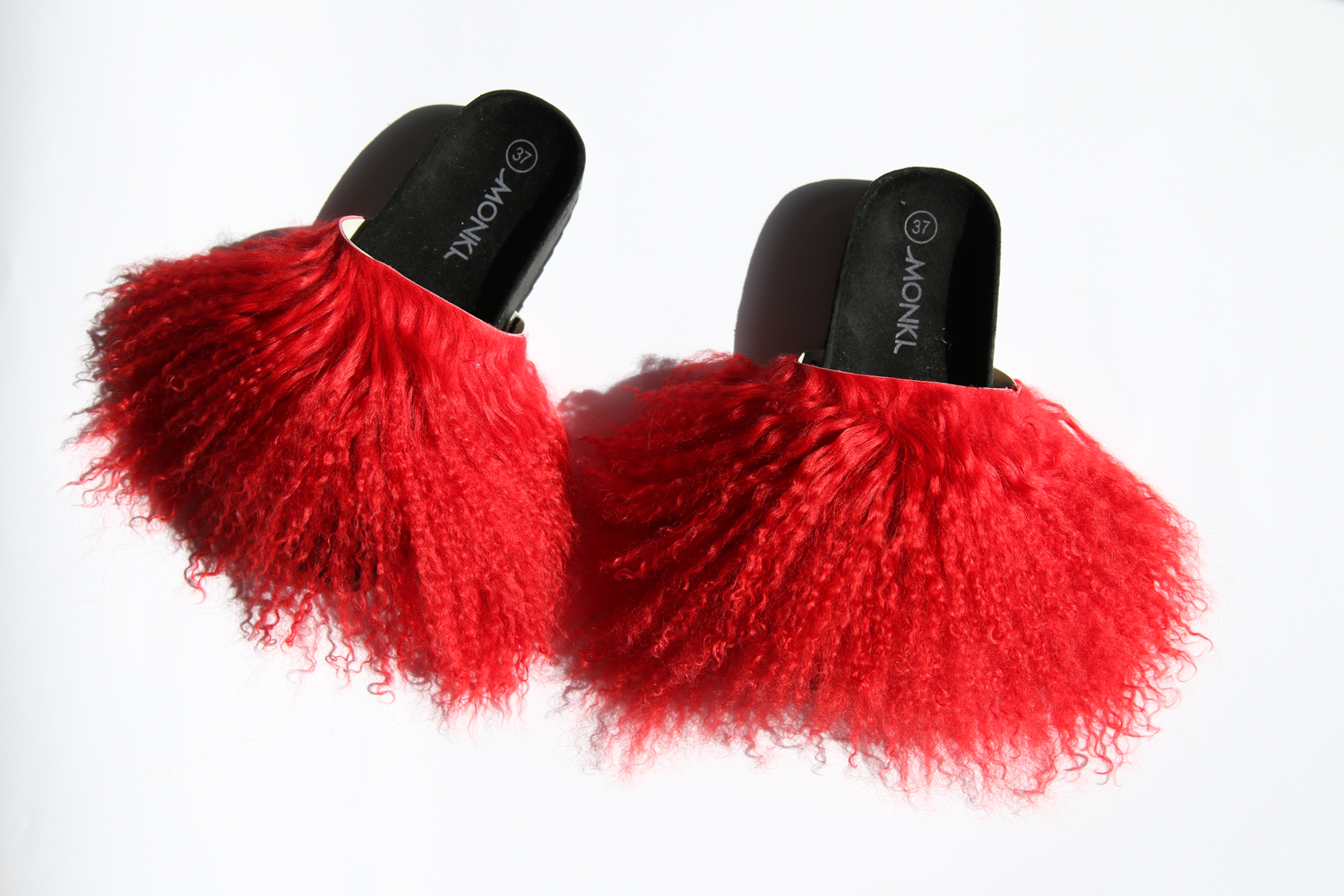 6. Make sure the hairs of the fur is away from you and towards your toes. When the fur is sat (on top of the glue) where you want it press on it alittle and wait until it's all dry before you try them on. Volta! Enjoy your new furry slippers.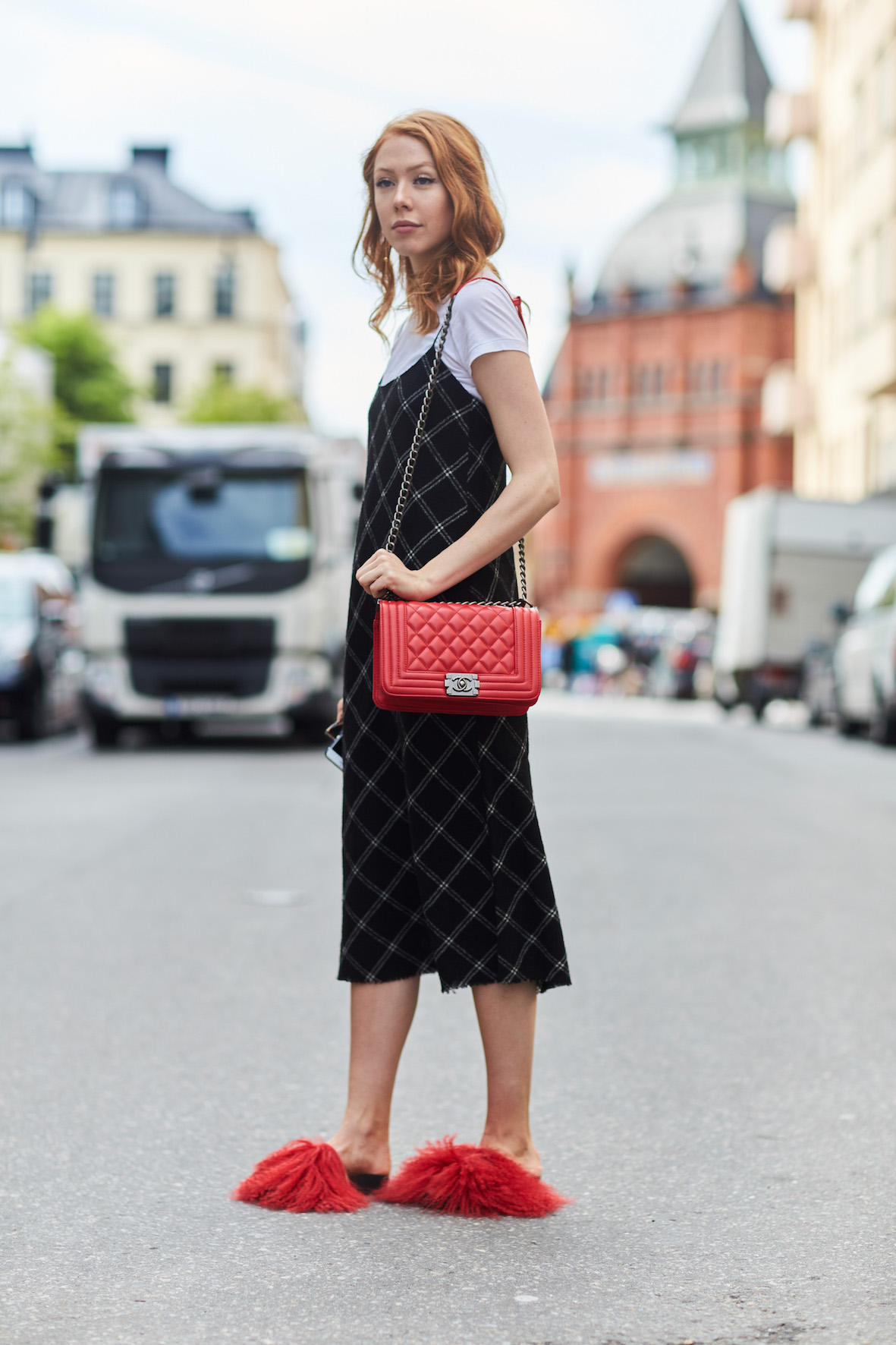 I am wearing:
Dress / Tibi (shop here), T-shirt / Ralph Lauren (shop here), Sunglasses / Dior, Earring / Maria Black, Bag / Chanel Boy