ON THE GO | SOON L.A.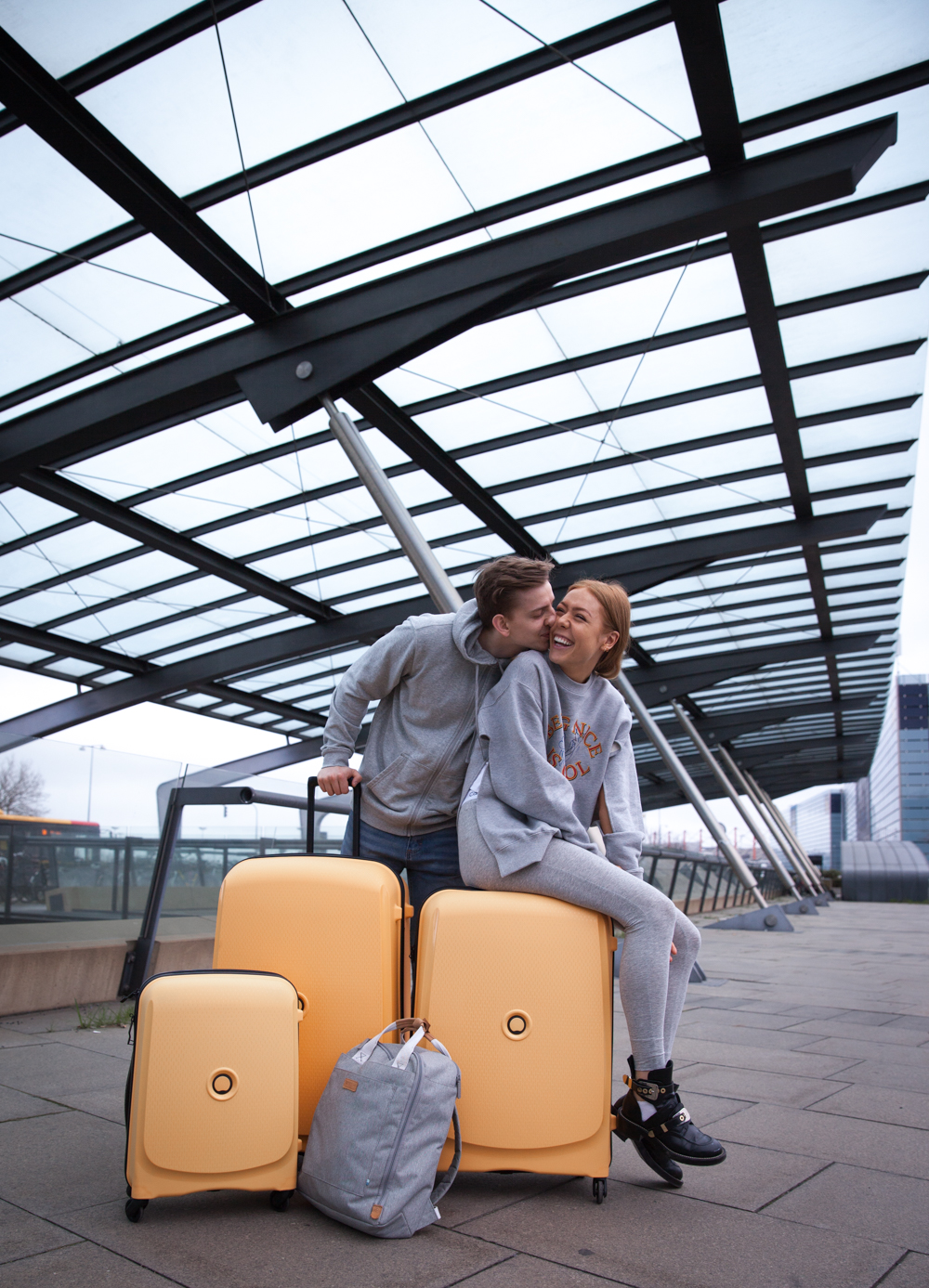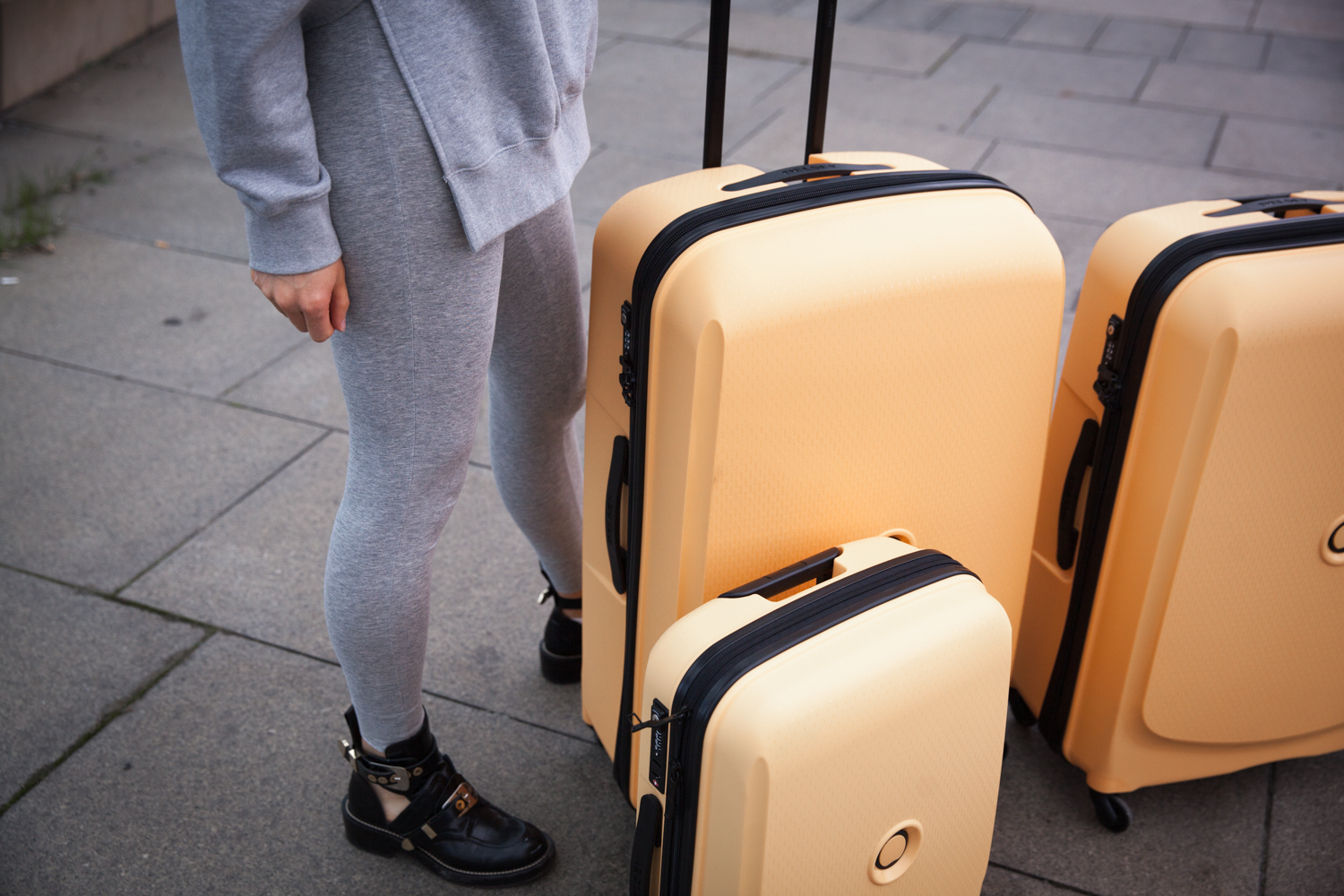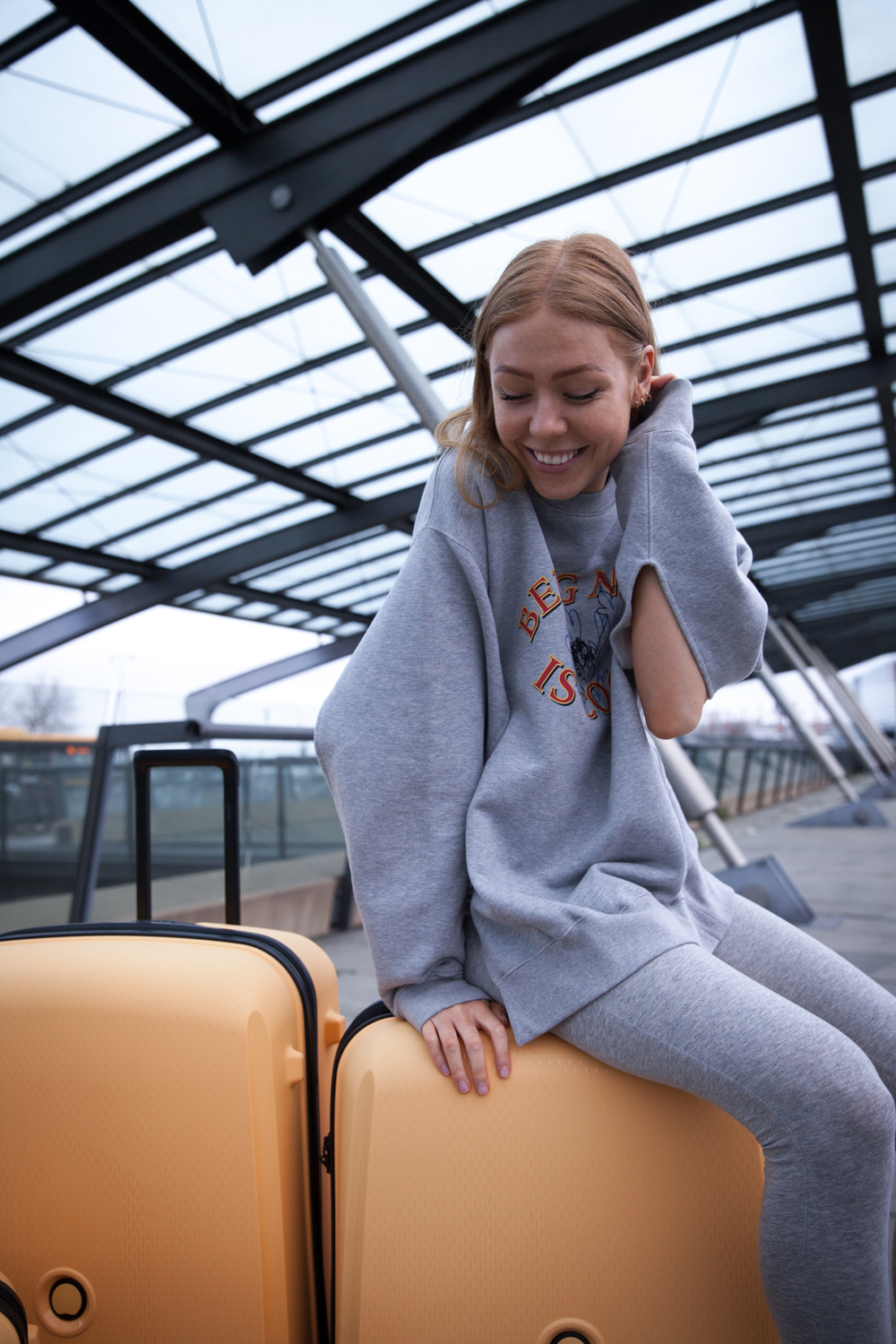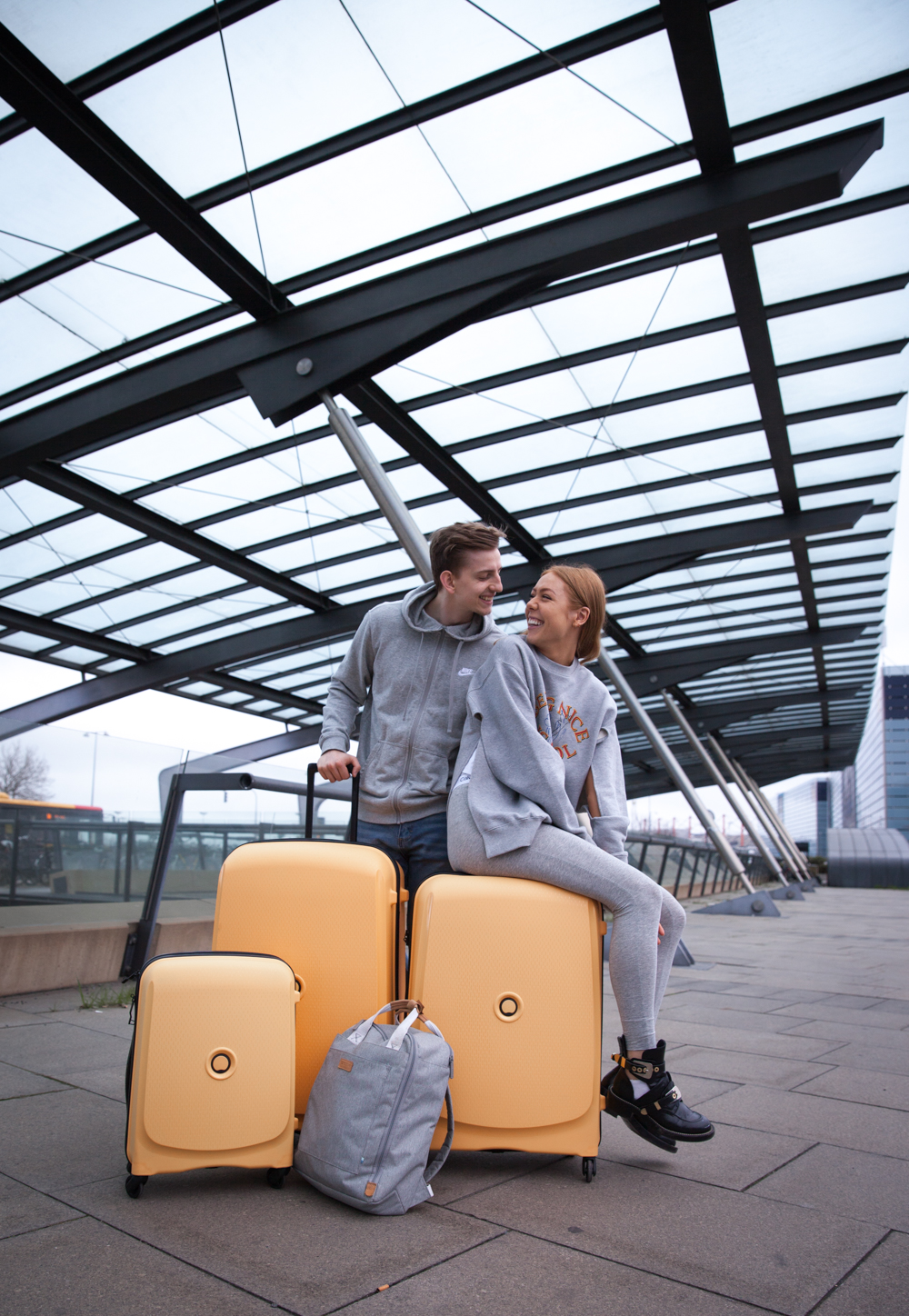 Sweatshirt / Ports 1961 (shop here), Sweatpants / Calvin Klein (shop here), Boots / Balenciaga (shop here)
Luggage: Delsey / Belmont series (shop here and here)
Location: Copenhagen Airport
Photo by Laura / Couturekulten.dk
Photos taken with Canon 5D 
En kaffe og en croissant kan gøre meget. Det lykkedes mig at lokke Laura med ud i lufthavnen på en lørdag morgen, hvilket er lidt urimeligt. Særligt fordi hun slet ikke skulle med ud og flyve, hun skulle bare tage billeder af Sebastian og jeg. Se dét er ægte venskab. Ville nu ønske hun også skulle med! MEN – i dag er det Sebastians fødselsdag og det fejre vi lige med en 16 timers rejse, hurraaa!! Vi spiser sgu en Othello i flyveren, mindre kan ikke gøre det. Er de forresten ikke bare alt for fede de her kufferter?! Jeg er vild med dem, de giver mig lidt lyst til at købe en hat med en solsikke i, måske jeg finder en i LA. I må have en fantastisk lørdag – i høre fra mig igen når jeg er kommet på plads i dejlige USA. Husk i kan følge med på snappen @mariajernov. God weekend!
english: A cup of coffee and a croissant can work wonders. I succeeded in luring Laura out of bed on a Saturday morning so she could take pictures of me and Sebastian before boarding. Even though she wasn't even going anywhere herself. See that is friendship. Wish she was going to LA too! BUT – today, is Sebastians birthday and we are celebrating by taking a 16 hour trip – hurraa! We will eat a big cake on the plane, less won't do it! Btw – what do you think of the luggage? I can't get enough of it, I think they are soooo cool! They kinda get me in the mood to buy a straw hat with a sunflower in it, maybe I will find one in LA. Have one amazing Saturday and I will check back with you when I have settled in. You can follow my journey on snapchat @mariajernov. Have a happy weekend!
X M 
This content is sponsored