3 WAYS TO WEAR DENIM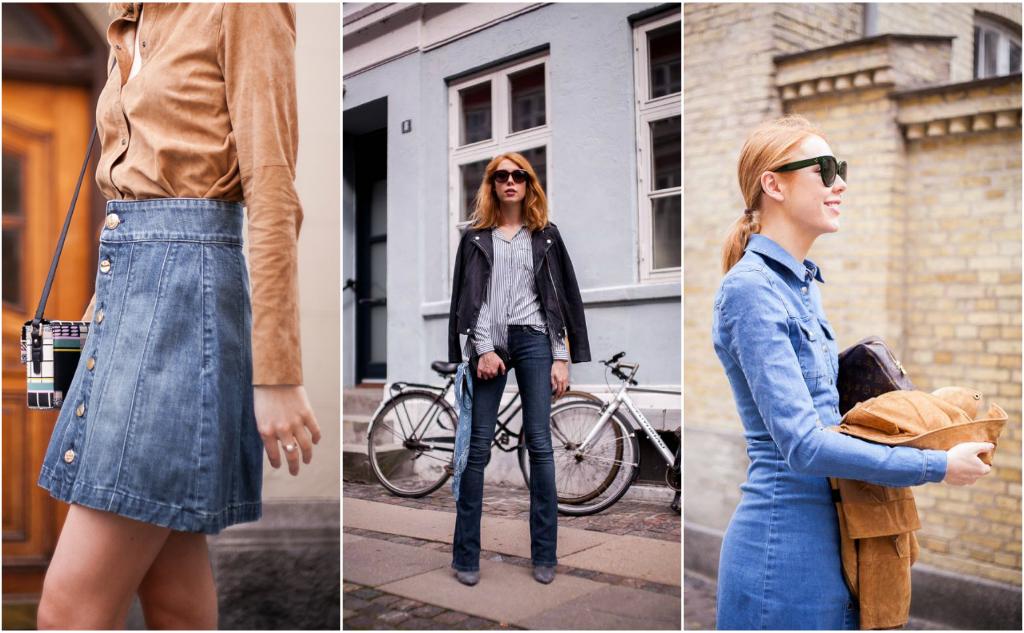 3 Ways to wear Denim
Om du er en jeans pige eller ej så er denim blevet så meget mere end bare bukser, eller for nogen er denim bare skinny jeans. Jeg er selv vokset op med skinny jeans og har skulle opdage denim helt på ny. Det kommer i alle varianter, farver og former så man skal ikke tro det bare er bukser. Se mine råd nedenfor til dig som skal til at genopdage denim som jeg har skulle.
english: jeans girl or not, denim has become so much more than just a pair of trousers, for some denim is just skinny jeans. I myself have grown up wearing skinny jeans and have had to really discover the other sides of denim. It comes in all colors, shapes and sizes – take a look at my advise below if you are on the market to rediscover denim like I have done. 
1. Know the difference, as earlier stated, denim is just not denim and even if you are certain its not for you, that can only be because you haven't given it a real chance. There are multiple washes and for sure also one for you.
2. Play, denim is know for its complimentary abilities – it's great both with other materials but also with it's own kind. Denim on denim is a winner – try it out and play around with the different shades blues denim holds.
3. Something new, as in the 90's the different shapes to jeans is a huge part of who you are and what your style says about you. This does not mean that you should only commit to one style of jeans but acknowledge how good they can be for your shape and your wardrobe and give them a go. Also the whole embroidery trend is coming back, so if you like a little flower or something in your jeans – you are gonna love the spring denim of 2016.
Check out the gallery below for my favorite denim styles right now – enjoy!
X M