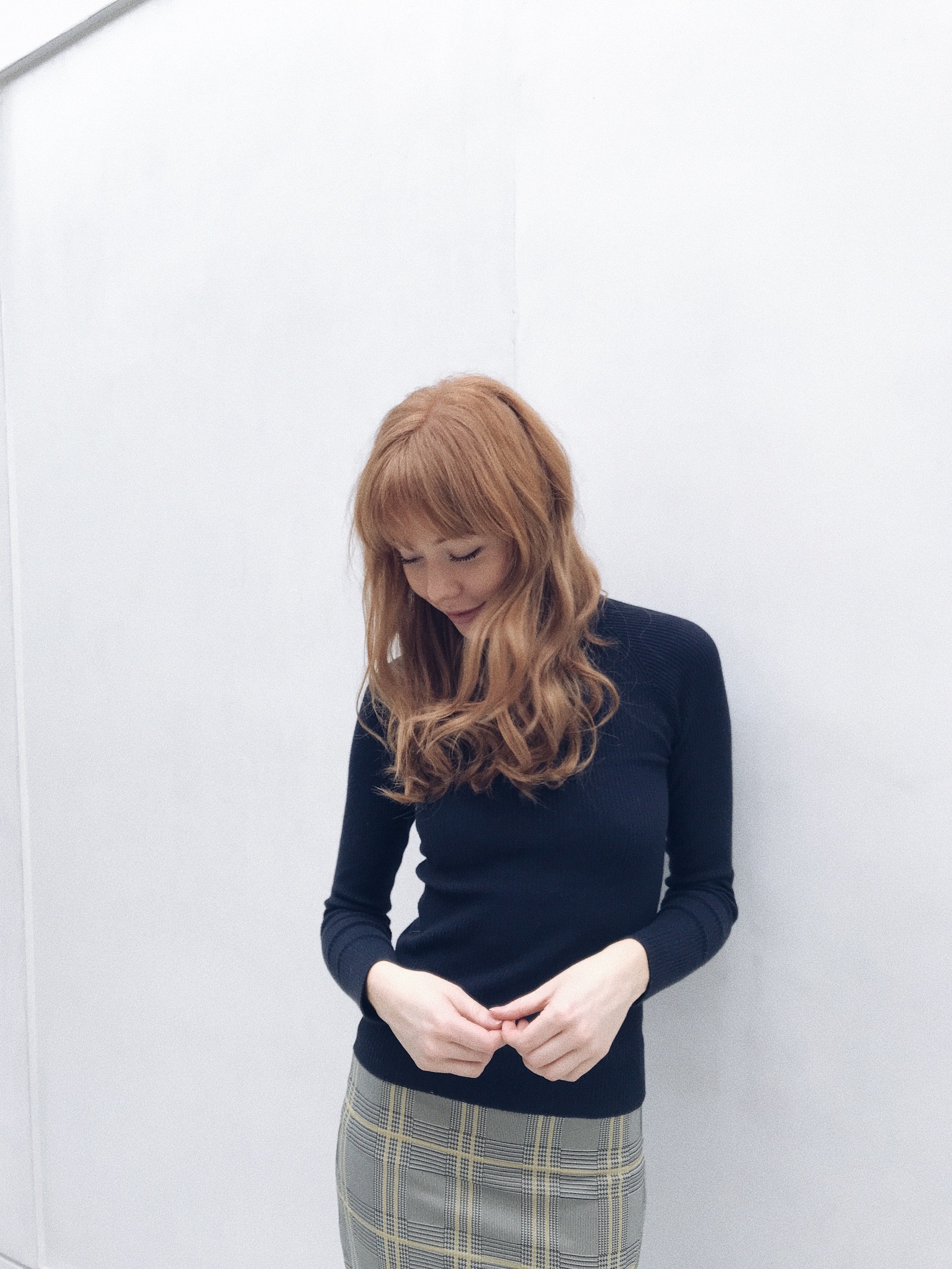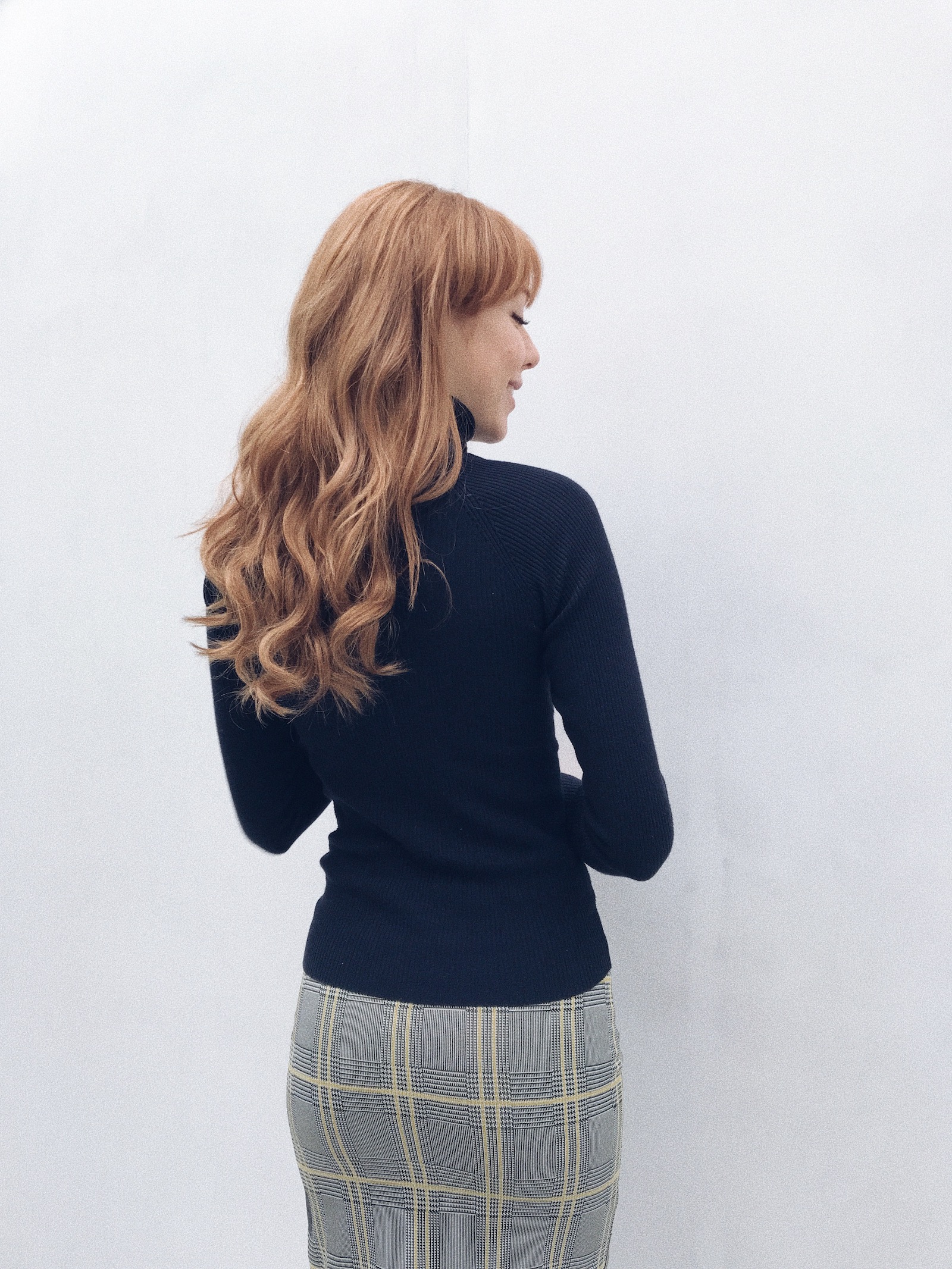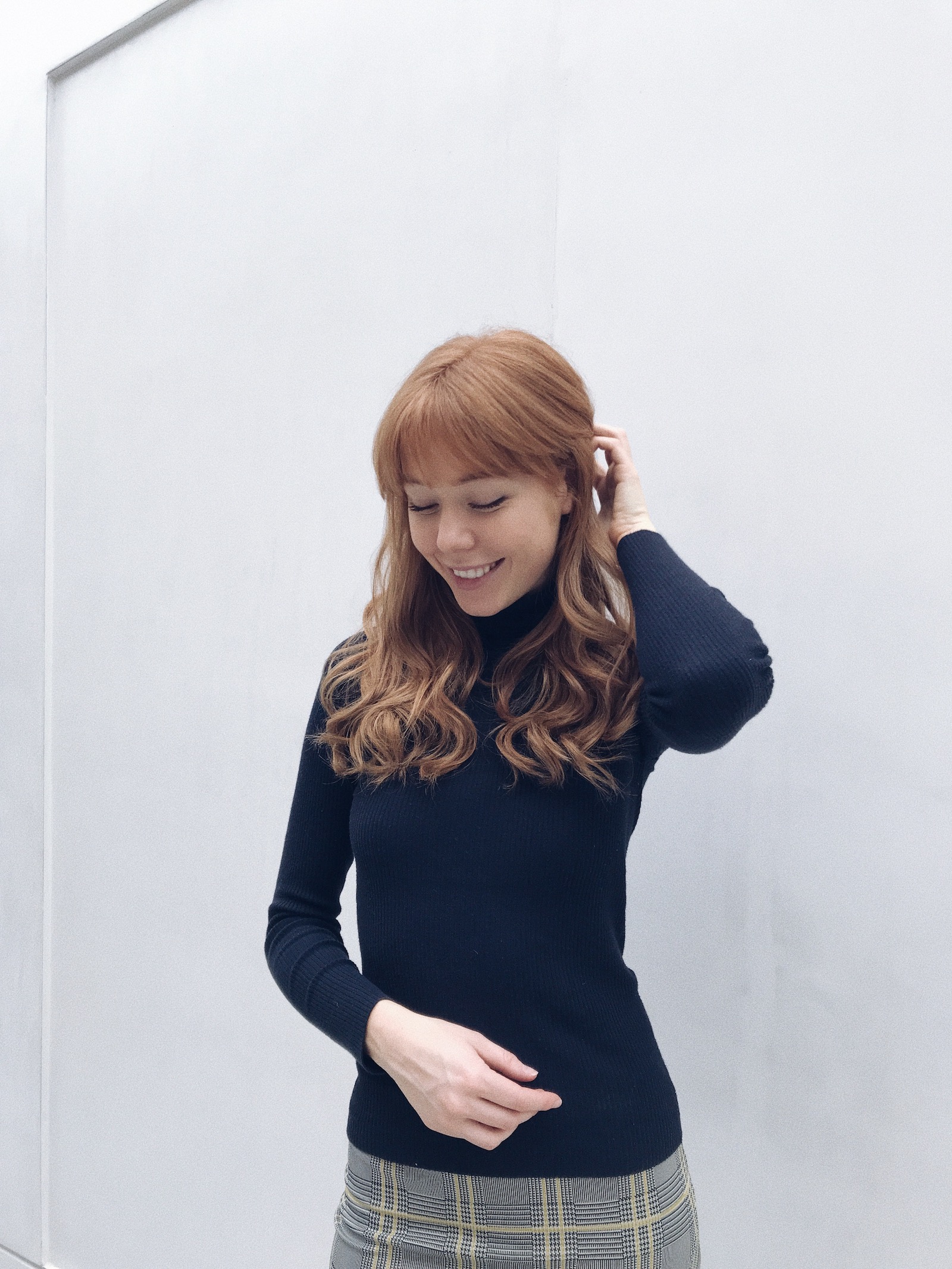 MADE IN COLLABORATION WITH SACO HAIR COPENHAGEN
Read more about Saco hair Copenhagen here 
Oh hvor havde jeg set frem til dette længe! Jeg skulle faktisk have gjort det inden jul men længe leve dovenskaben. Jeg trængte desperat til at blive klippet. Mit pandehår var længere end min nabo's bryster og egentlig så jeg lettere pjusket ud. Jeg får ret tit spørgsmål om mit hår, særligt på instagram så jeg tænkte jeg ville lave et lille post hvor jeg fortæller om hvor jeg bliver klippet, hvad der bliver gjort osv. Jeg bliver klippet af fantastiske Betty Christoffersen. Betty er medstifter af Saco Hair som ligger i Fiolstrædet og hun er den eneste jeg tør lade røre mit hår. I hvertfald med en saks i hånden (lidt hovedbunds nus siger jeg sjældent nej til). Udover pandehår klippede Betty spidser og gav mit meget trætte (over sol eksponeret LA hår) en gloss. En gloss er ikke noget farligt blot et ekstra plejende og beskyttende lag som giver håret lidt ekstra glans og glød. Man kan også vælge at komme lidt farve i hvis man vil prøve det – dog bliver både gloss og farve skyllet ud efter lidt tid. Jeg har krøller fra naturens side men disse på billedet er (desværre) lavet af Betty og blev vildt smukke! Jeg har sat et link ind øverst hvis nogen selv vil ind og blive klippet hos SACO så kan i booke tid igennem der. God fornøjelse!
english: Oh my had I been looking forward to this for a looong time! I should have done this before Christmas but CHEERS to laziness. I desperately needed a haircut. My bangs were longer than my neighbors breasts and to be honest I looked rather shagged (and not in a good way). I quite often get questions about my hair, especially on instagram so I thought I would do a little post explaining where I get it cut, what I get done and so on. My hair is cut by the amazing Betty Christoffersen. Betty is the co-founder of Saco hair located in Fiolstrædet in central Copenhagen. She is the only one I let touch my hair, with a scissor in her hand that is (I rarely pass on hair cuddles). Besides cutting my bangs, Betty also fixed my split ends and gave me a gloss. Betty recommended that we did a gloss because my overly sun exposed LA hair was very dull and needed a pick me up. A gloss is nothing permanent just a layer of care, shine and life to the hair. It's also possible to add a little bit of color but it's all washed out after a while. I have natural curls but these were made by Betty! Wish they were mine, I always love how she styles my hair. I have put in a link under the photo to SACO if you wanna check it out yourself. Enjoy!
This content is sponsored
X M