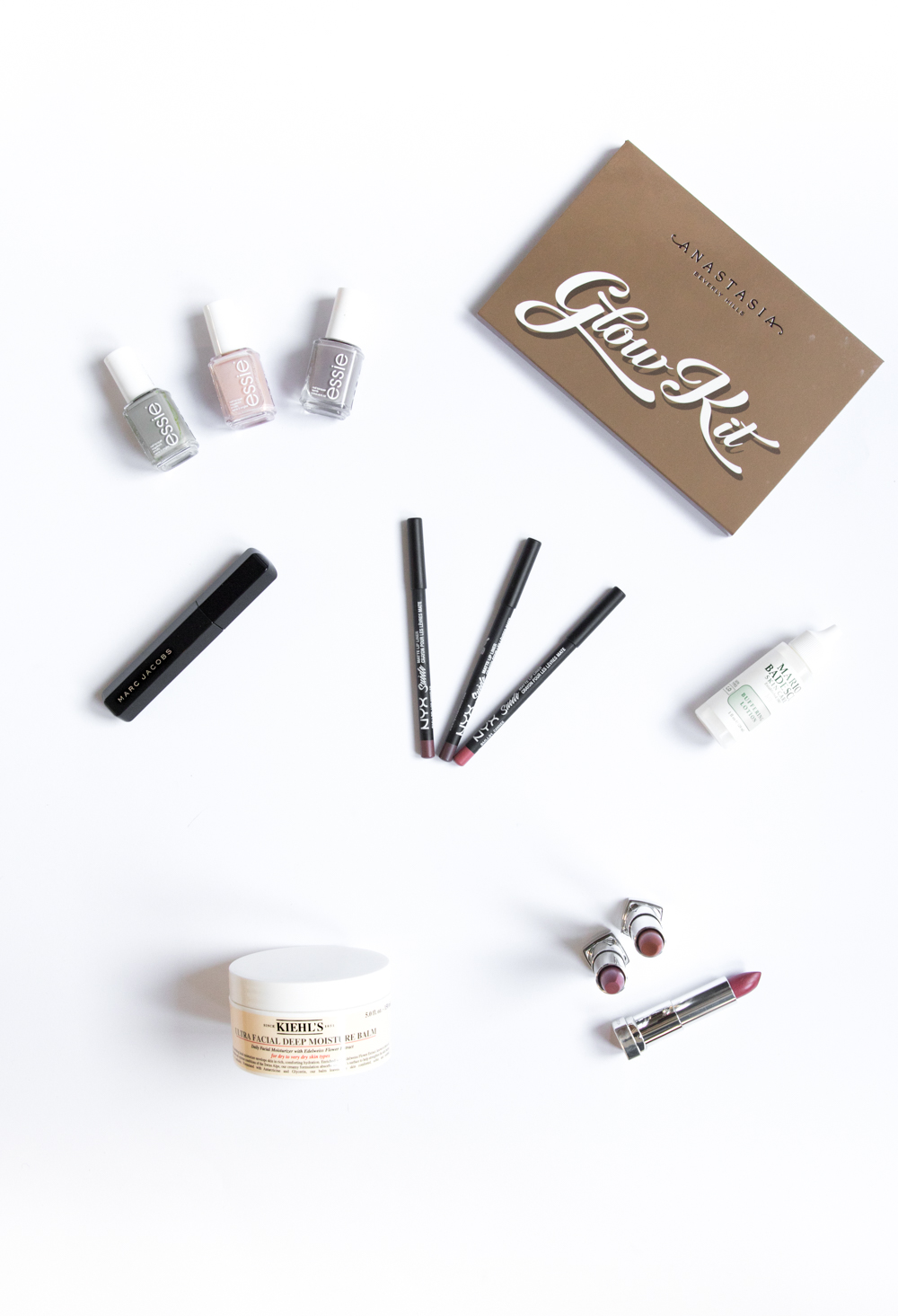 American beauty favorites 2017
by Maria Jernov
Kan i gætte hvor jeg skal hen næste gang? Til det store røde, blå og hvide! Mit yndlings land, også det land som indholder nogle af mine absolut favorit makeup brands i verden. Som en lille opvarmning til min kommende tur har jeg samlet nogle favoritter fra mine amerikanske favorit mærker som jeg nedenfor giver en lidt mere detaljeret forklaring på. Glæder mig til at dele min tur med jer!
english: Can you guess where I am going next? The big red white and blue! My favorite country, also a country that holds some of my absolute favorite brands in the world. I have gathered some of my favorites from my favorite american brands (that was a lot of F's) – as a small warm up for my upcoming trip. I look forward to sharing my trip with you!
Essie
This one you know, I am sure of it. Hands down one of the absolute best nail polish brands in the entire world. It's not "just" the product that makes it so special to me it's also the color range. You can get absolutely any color you might like, everything you imagine you want is already made and right there for you. Growing up as a beauty craving teenager I couldn't get enough Essie and now that I am in my 20's, well it hasn't really changed. Here are some of my current favorites;
1. Now and zen (shop here), 2. Spin the bottle (shop here), 3. Chinchilly (shop here)
Anastasia Beverly Hills
That highlight tho! Oh yes, Anastasia's glow kits took the world by storm when they were first launched and mine too. I have used up several and is now getting started on their newest launch "the ultimate glow kit". I can tell that this one is going to be just as much a favorite as the other ABH glow kits.
Ultimate glow kit (shop here)
Kiehl's
Kiehl's is still a new brand to me, I have only used it for about a year but it keeps surprising me. When you find a good moisturizer it kinda just gets stuck with you doesn't it? No need to look any further, it's just there for you. Through bad skin and good skin, sunburn and winter dullness. Well here is mine, for better and for worse!
Ultra facial deep moisture balm (shop here)
Maybelline
Maybelline is known for many iconic products, it's a brand I have used all my life. I think most girls my age has used Maybelline all their life, it's just a part of growing up in the 00's I would say. Probably older generations too, but I will only speak for my own. My favorite products within the Maybelline family is their lipsticks. Not only are the formulas amazing (doesn't matter if it's creamy, glossy or matte – they are all great) but also their color range. You can find any color you could ever dream of! Some of my favorite shades at the moment are these;
1. 770 Mauve it (shop here), 2. 660 Touch of spice (shop here), 3. 560 Raw chocolate (shop here)
Marc Jacobs
I love it when a great fashionhouse spits out an amazing makeup brand. It kinda brings it all so nicely together. Being a bit more classic than the otherwise sometimes wacky fashion brand, Marc Jacobs beauty has launched many great products. I keep coming back to their velvet noir mascara. It's just great, thats all.
Velvet noir (shop here)
NYX
Ah yes NYX. What more is there to say? It just rocks! I have loved it ever since I first tried it in America and was just longing for it to hit Denmark, and when it did – oh pure joy. So much imagination, so much fun and oh so good. The products are just so great, long lasting and well thought out. I also love their price range, so friendly to everybody who loves makeup! The lip liners at NYX was my first love affair with the brand so here you go – you are welcome;
1. Los Angeles (shop here), 2. Cannes (shop here), 3. Brooklyn Thorn (shop here)
Mario Badescu
Another great pharmacy brand that came out of New York, Mario Badescu is an oldie but a goodie. Being quite the sensitive ginger, I have always been careful with what I use on my face. Mario Badescu is gentle yet effective. This buffering lotion has saved my face from lumps and bumps many times.
Buffering Lotion (shop here)
X M
This content is sponsored