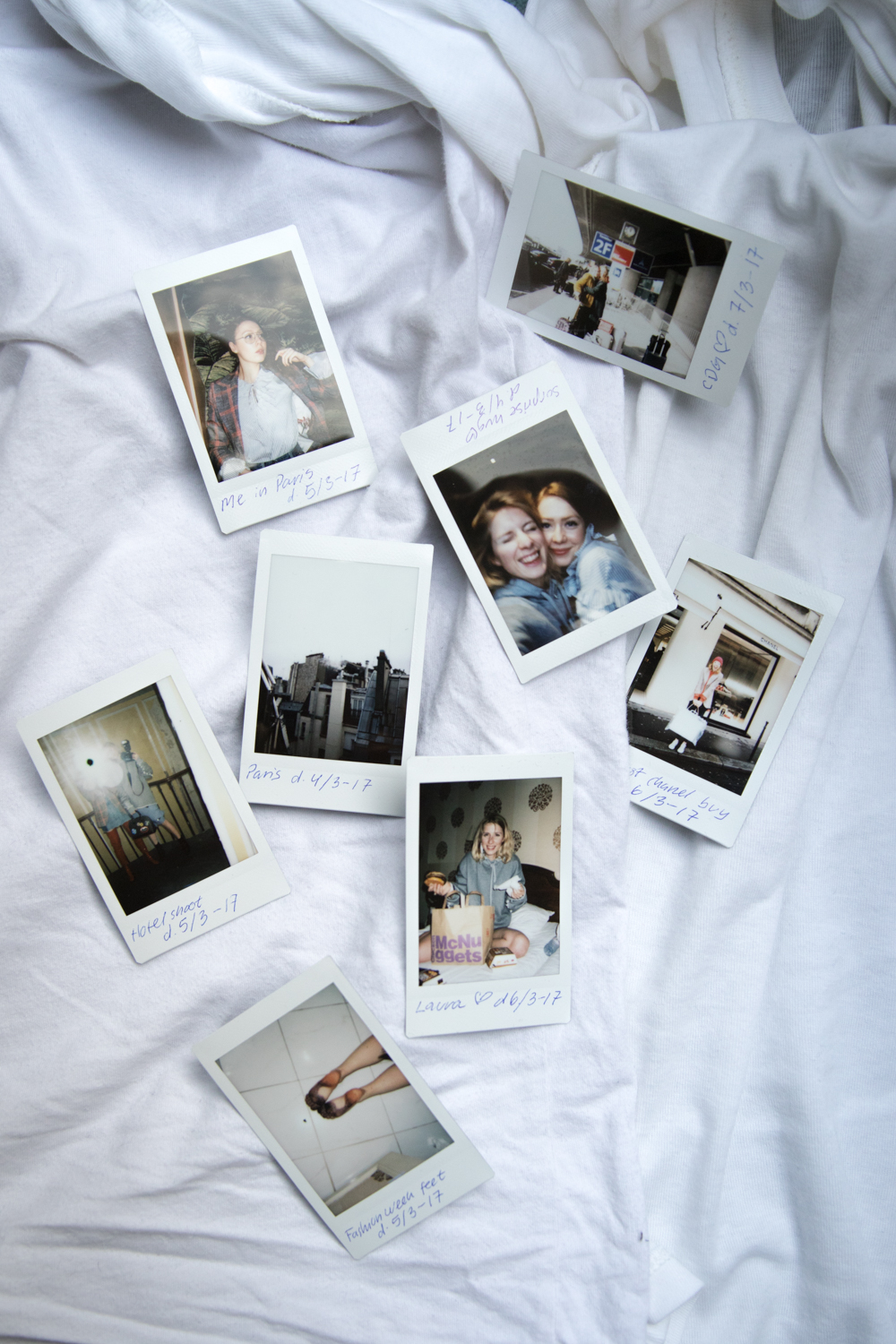 Location: Paris
Photos taken with Instax mini 90
At fotografere synes jeg er noget af det vigtigste i verden. Billeder er på en måde forevigt og selvom det måske nogengange kan virke som om øjeblikket ikke er "nødvendigt" at foreviggøre så er det det højst sandsynligt alligevel. Jeg synes det er meget fascinerede at se billeder fra min bedstemors barndom eller portrætter af min far da han var barn. Det giver tilværelsen lidt mere mening på en måde. I dag kan man jo selvfølgelig fotografere hele tiden, ved hjælp af sin telefon. Men for mig er det noget helt særligt at fotografere med et "rigtigt" kamera. Et poloroid kamera. Jeg har mit poloroid kamera med mig over alt når jeg er ude og rejse. Jeg elsker at foreviggøre en tur på den her måde, ligge billederne i en lille kasse og kigge på dem når det regner i København.
english: To photograph is in my opinion one of the most important things in the world. Photos are a way to make your presence last forever. And even though, sometimes in the situation, it doesn't seem like it is a moment worth forever making. I guarantee it is. I find it beyond fascinating looking at pictures from my grandmothers childhood or seeing a portrait of my dad as a child. It really gives the presence a deeper meaning. In the prescent day of course, photographing is super easy. You just pull out your phone. But there is just something special about photographing with a "real" camera. A poloroid camera. I bring mine with me absolutely everywhere I go when I am traveling. I love to make a trip forever this way, put the poloroid photos in a little box and look at them when it's a grey day in Copenhagen.
X M