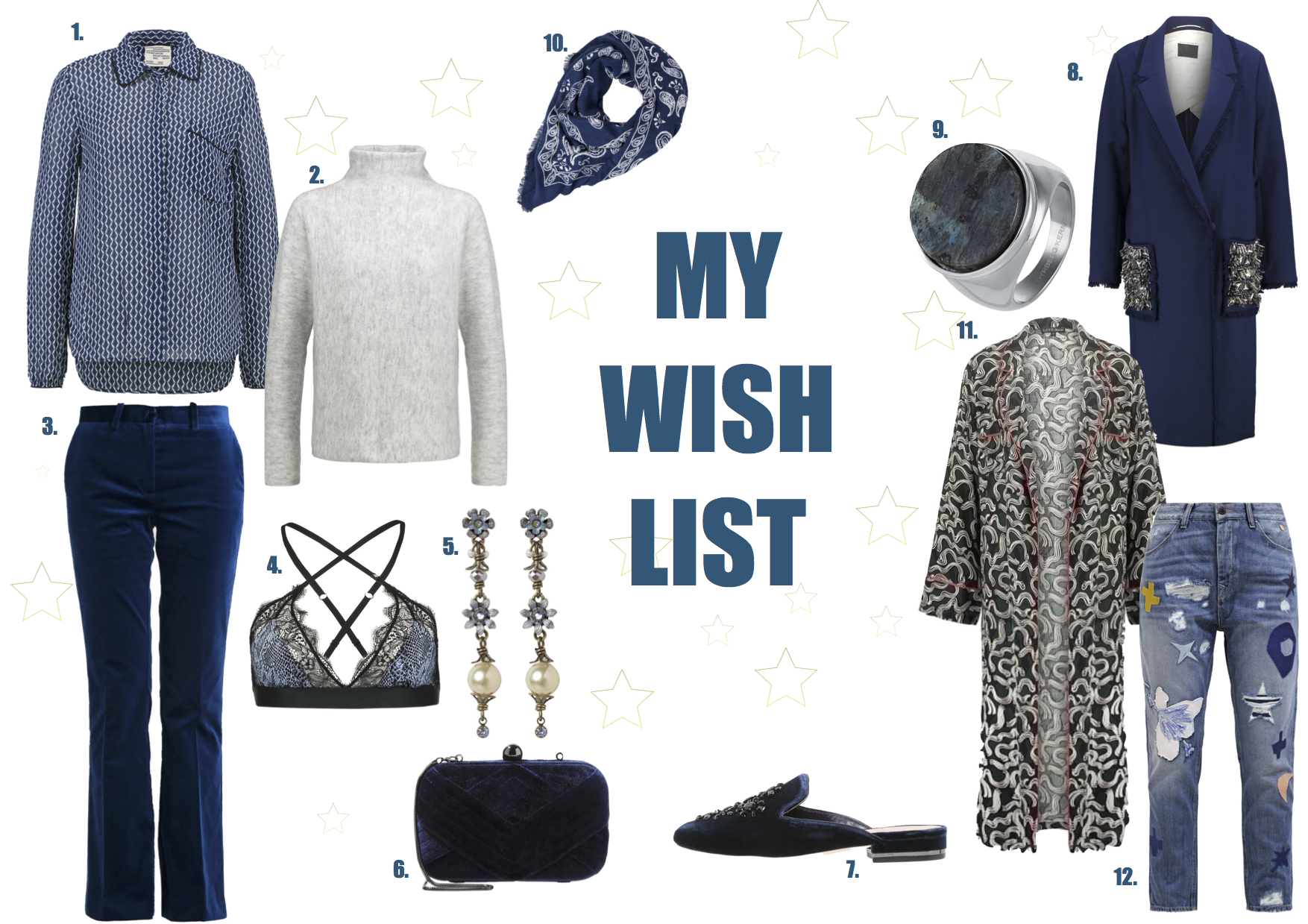 In collaboration with Zalando
1. (shop here), 2. (shop here), 3. (shop here), 4. (shop here), 5. (shop here), 6. (shop here), 7. (shop here), 8. (shop here), 9. (shop here), 10. (shop here), 11. (shop here), 12. (shop here)
Oh juleshopping til sig selv er en farlig (men nødvendig) ting i december. Når man sådan er ude og lede efter ting til alle andre er det svært ikke selv at falde over et par ting, eller to man godt selv kunne tænke sig. Jeg vil ikke lyve, min ønskeliste er riiigtig lang og særligt min liste på Zalando. Jeg lyver ikke, der er over 200 items på den – tænk at man kan købe sit skab lykkeligt, er det ikke dejligt? Jeg gad godt jeg kunne dele hele min ønskeliste med jer, gøre den offentlig på en måde så vi kunne snakke om den. Diskutere den. Nogengange tror jeg Sebastian er en anelse træt af at blive hevet hen foran skærmen på grund af endnu et par støvler. I forstår nok lidt bedre – så derfor har jeg lavet min egen ønskeliste til jul lige her på bloggen så alle kan få en bid af kagen. Mon nogen af dem lander under mit juletræ? Pretty please!
english: Oh Christmas shopping for one self is a dangerous (but necessary) event during December. When one is out on the quest of looking for presents for the loved ones it's hard not to find a little (or alottle) for one self also. I won't lie, my wishlist is loooong and especially my list from Zalando. All bullish*t aside, it's more than 200 items – just imagine, a happy and wonderful closet one could have! I want to share it with you though, is there someway to make it public? Just so we could talk about it, discuss it even. I have a feeling Sebastian is getting kinda tired of getting called to the computer to see yet another pair of boots. I guess you guys understand a little better – so therefore I have made my own little wishlist here on the blog. Just for you. Maybe some of it will land under the Christmas tree? Pretty please?
X M
This content is sponsored