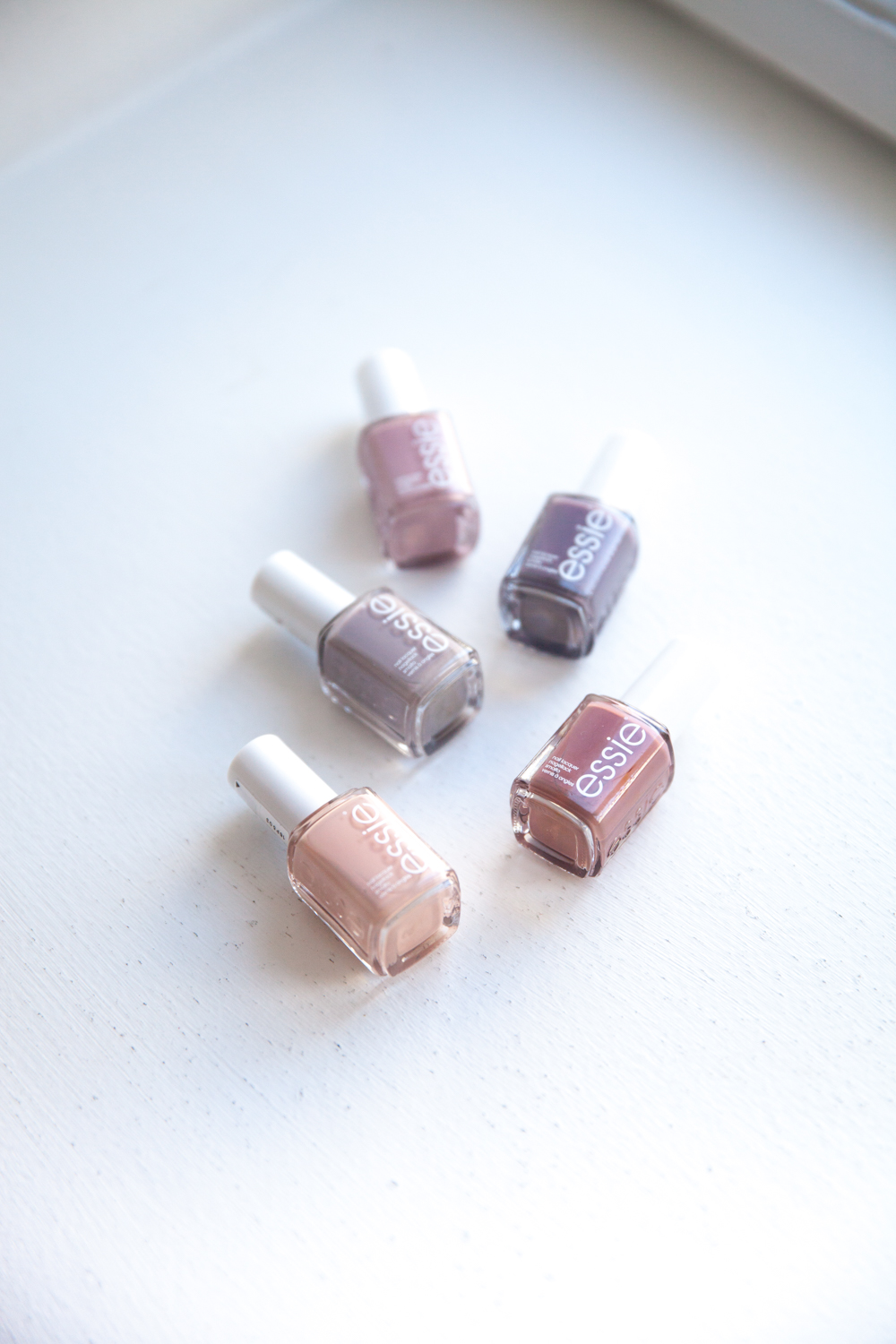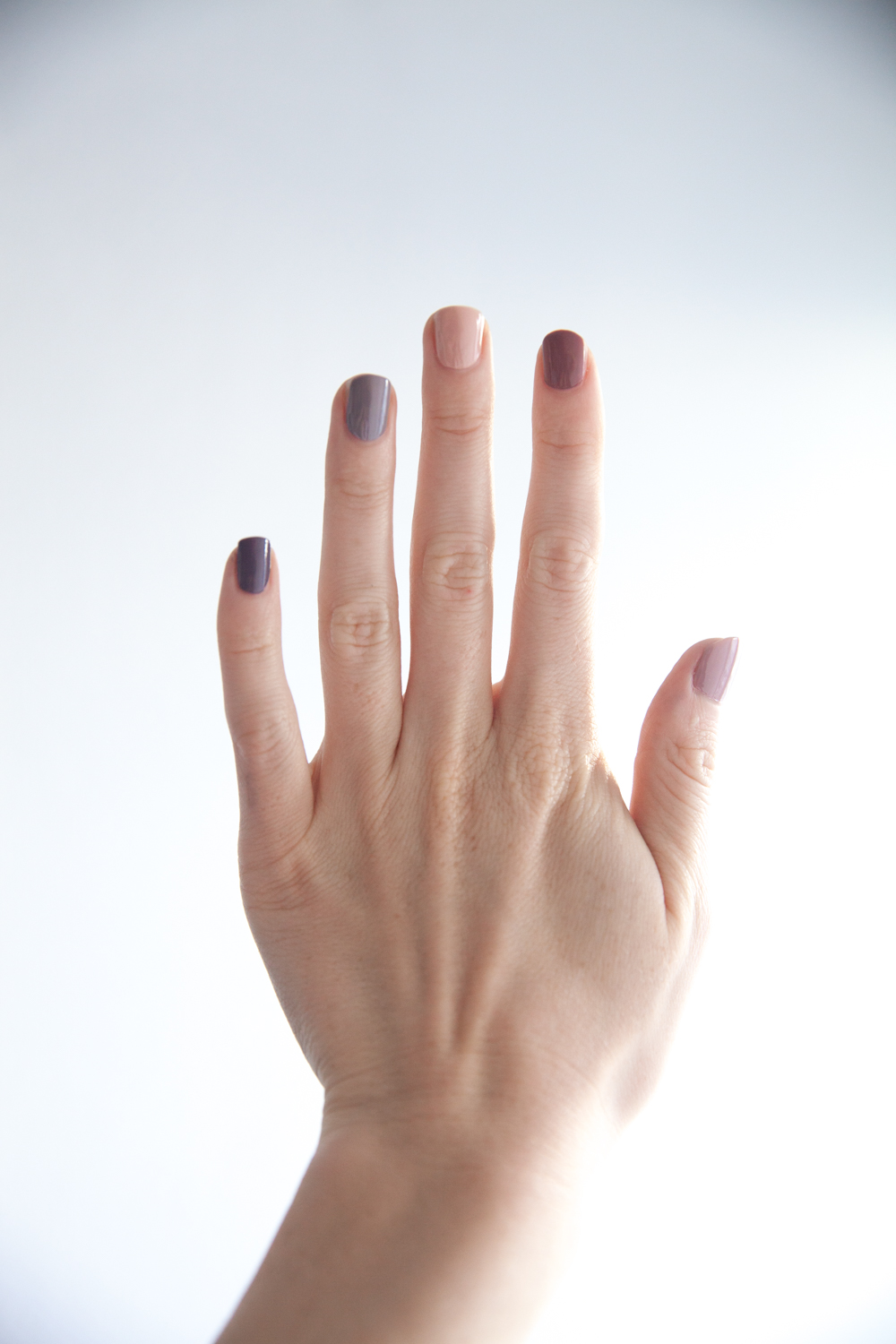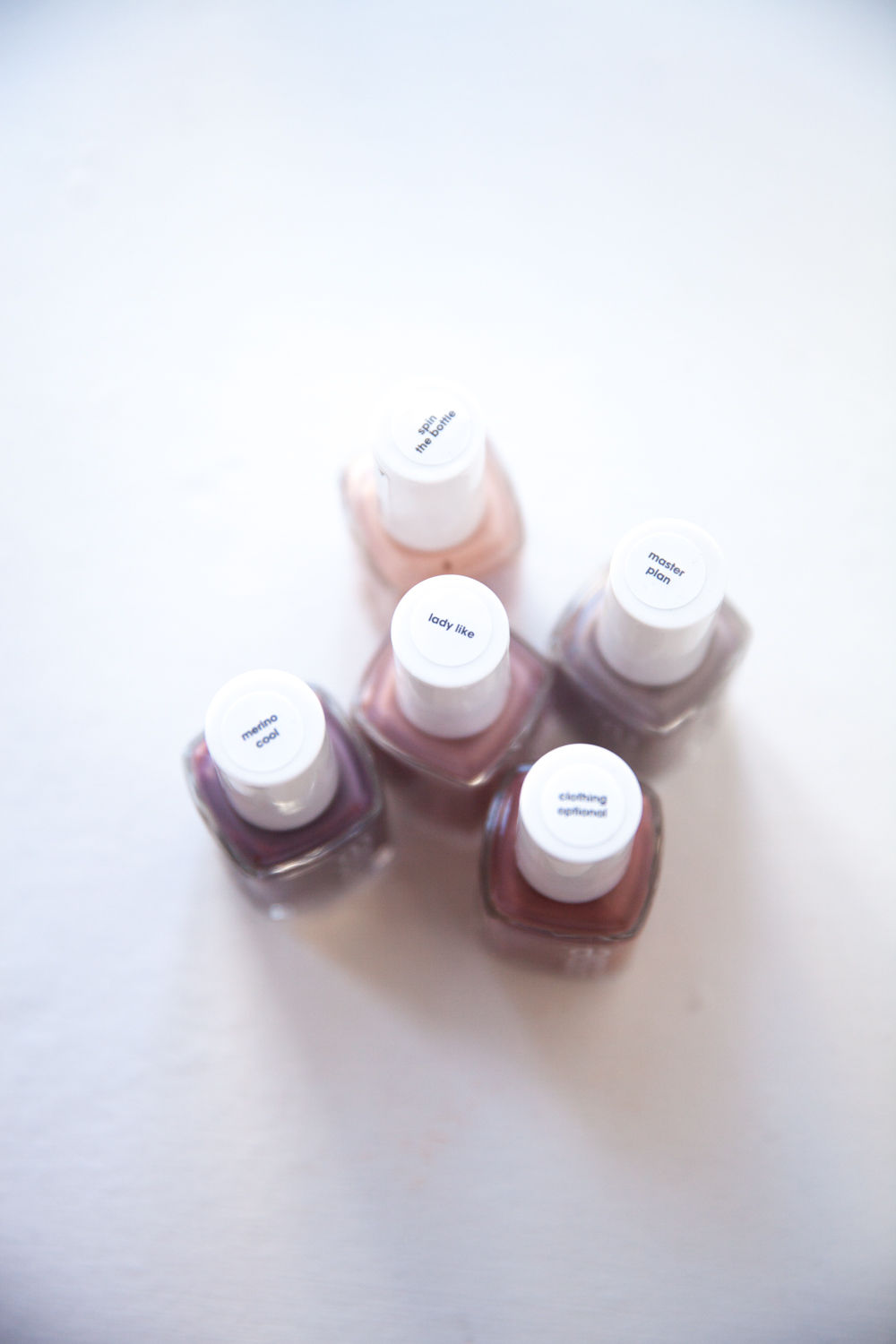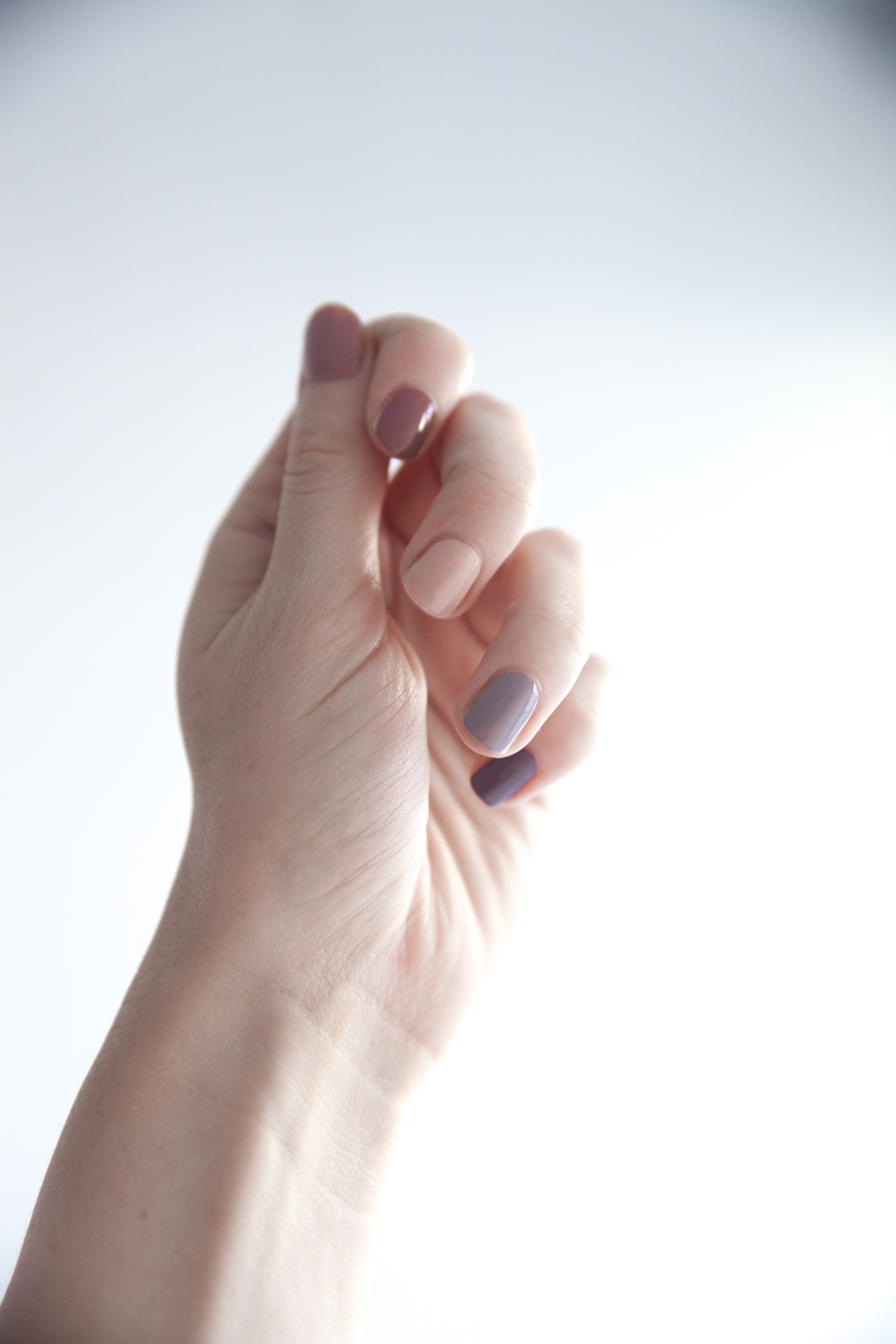 Essie Polish
1. Merino cool 2. Master plan 3. Spin the bottle 4. Clothing optional 5. Lady like
Når man nærmest samler på nude lakker kan man godt ende op med rigtig mange i sit skab. Og de ligger jo bare der, kigger på dig hver gang du åbner låget til din neglelak kasse "pick me pick me". Det er ihvertfald det jeg forstiller mig de siger, måske de tænker "not me not me" fordi de ikke vil bruges op? Who knows. Jeg er begyndt at bruge mine lakker mere, forsøger at finde nye måder at "style" dem på så jeg kommer igennem flere og ikke bare bruger de samme tre som jeg tror mange har tendens til. Mit seneste yndlings look at lave er dette "5 shades of nude" hvor jeg har taget mine yndlings nude nuancer (lige nu) og lagt dem på forskellige fingre. Synes selv det er ret fint. Jeg blev endda stoppet i fakta af en dame som spurgte hvor hun kunne få lavet negle som mine. Jeg var meget stolt men måtte dog skuffe hende da jeg sagde jeg selv havde lavet dem. Men mon ikke en salon kan lave det samme look. I think so. God fornøjelse!
english: When you are what I would almost call a "nude polish collector" you can end up with more than a few in storage. And they just lay there, looking at you every time you open the lid to the box "pick me pick me". That's what I imagine anyway, maybe they are all "not me not me" because they don't want to have the color sucked out of them? No one knows. I want to use all my polishes more so I have tried different ways to "style" them using more than one color. My favorite combo right now is this "5 shades of nude" look where I have taken my favorite nude shades (at the moment) and used one color on each nail. I quite like it myself, I was even stopped at my local supermarket by a lady who would love to know who did my nails. I unfortunately had to let her down by telling her I did them myself. But of course any salon can do the same look. I think so anyway? Enjoy!
X M
This content is sponsored