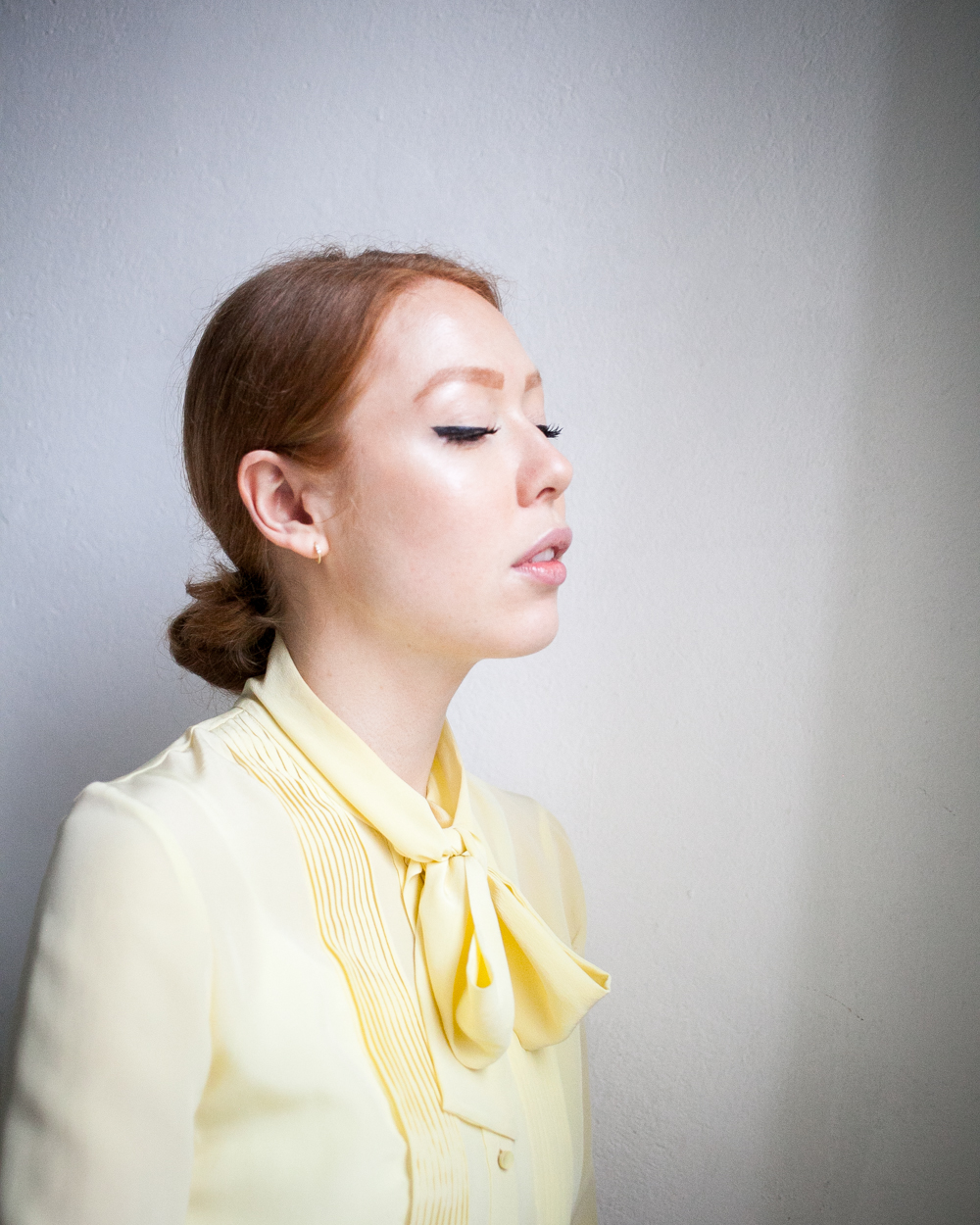 Pussy Bow shirt from Cacharel 
Denne uge har jo været den officielle påske ferie i Danmark – Jeg har altid elsket den her tid efter jul hvor man har en milliard ferier og man vidste ikke rigtig hvorfor. Jeg har opholdt mig hos mine forældre hele ugen, ikke rigtig taget fri bare arbejdet, men stadig rart at få en pause fra hverdagen. Plus, som du sikkert læste i går, har mine forældre fået en lille påske hvalp og mens de er på arbejde kan jeg tage mig af hende, faktisk ligger hun og snorker i sin kurv lige nu. På fredag vi har en stor familie middag (vi er 4 søskende), og så er jeg på vej tilbage til København i slutningen af ugen! Åh jeg vil savne lille Tesla så meget! Av! God påske derude!
english: This week has been the official "easter holiday week" in Denmark – I always loved this time when I was in school, so nice to get a holiday even though to most danes easter is really just about the color yellow and some chickens, not really religion. I have stayed at my parents house all week, not really taking time off, just working but still nice to get a break from the everyday. Plus, as you probably read yesterday, my parents got a little easter puppy and while they are at work I can take care of her, actually she is snoring in her little bed as we speak. On friday we are having a big family dinner (we are 4 siblings) and then I will be returning to Copenhagen at the end of the week! Oh I am gonna miss the little pup so much! Ouch!
X M