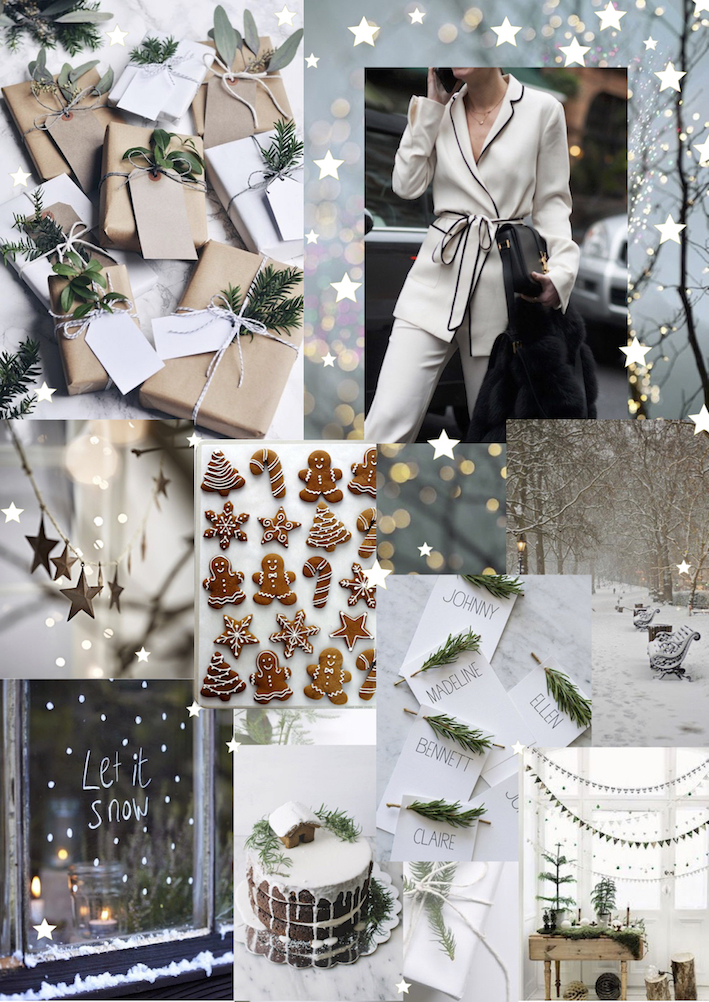 Photos from Pinterest
Kun 3 dage til 1 december hvilket betyder at jeg begynder at jule nu! Lejligheden er pyntet op, jeg skal se alle julefilmene på Netflix (selvom jeg vil dog sige de har overraskende få) og så høre jeg kun Bing Crosby fra nu af indtil det nye år. Ej okay, måske en lille smule Abba sniger sig ind nytårs aften, det ville være underligt ikke at høre "Happy New Year" sangen, hedder den egentlig det? Du ved hvilken en jeg mener. December måned på bloggen kommer til at bestå af alt fra juleoutfits, guides til små glimtende genstande, en masse makeup og selvfølgelig nogle gode historier. Jeg glæder mig til at dele julen med jer her i mit lille univers!
english: Only 3 days to the calendar hits december 1st, which means I am starting up my Christmas spirit now! The apartment has been hit by a decorational storm, I will watch only Christmas movies on Netflix (eventhough I must say they have surprisingly few) and I will only listen to Bing Crosby from now on until the new year. Besides from the Abba "Happy New Year" song, that is a must on New Years. Is that even what its called? Either, you know which one I am referring to. December on the blog will be filled with holiday outfits, guides to many things that shine, tons of makeup and of course some cozy stories. I look forward to spending Christmas with you in my little universe!
X M