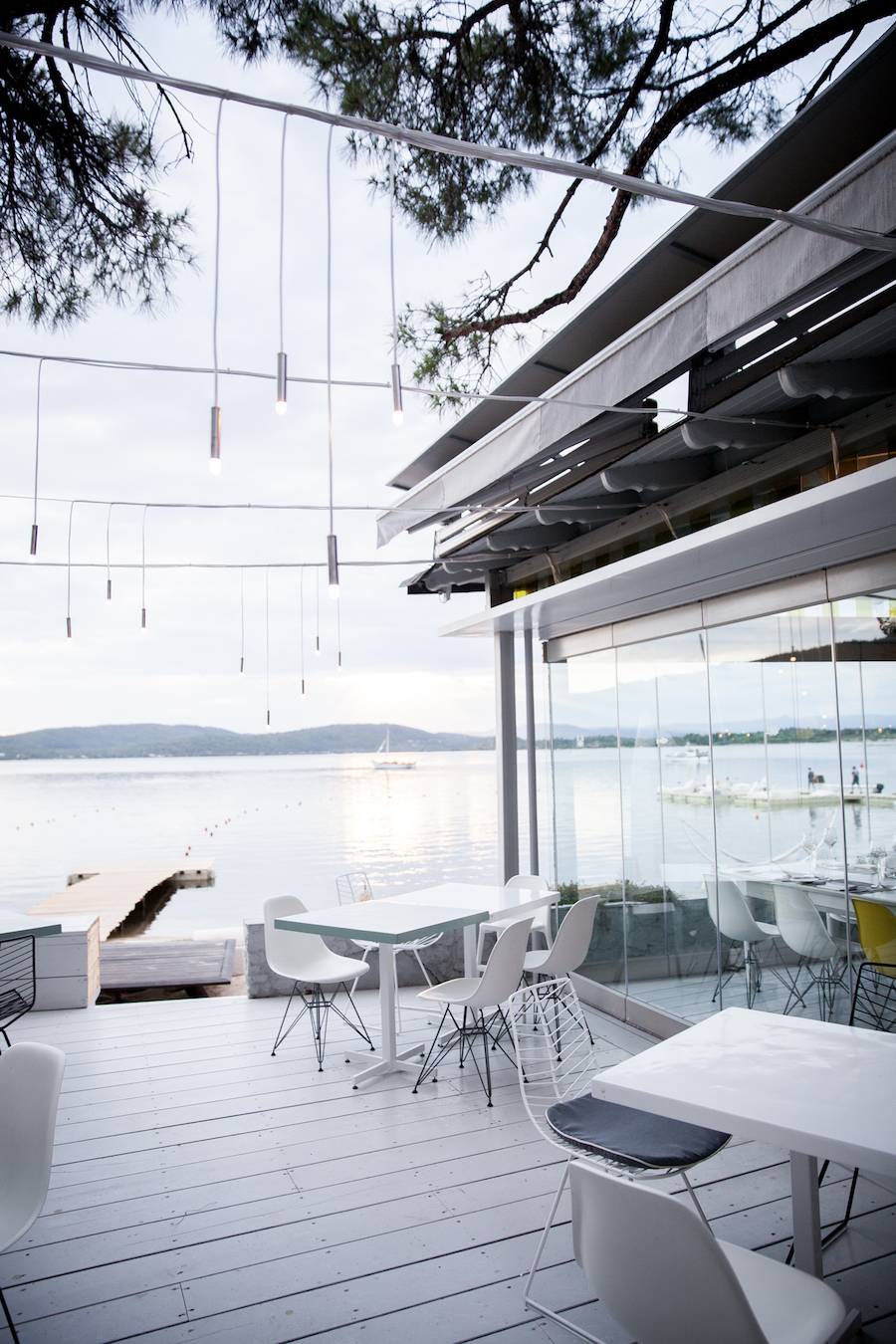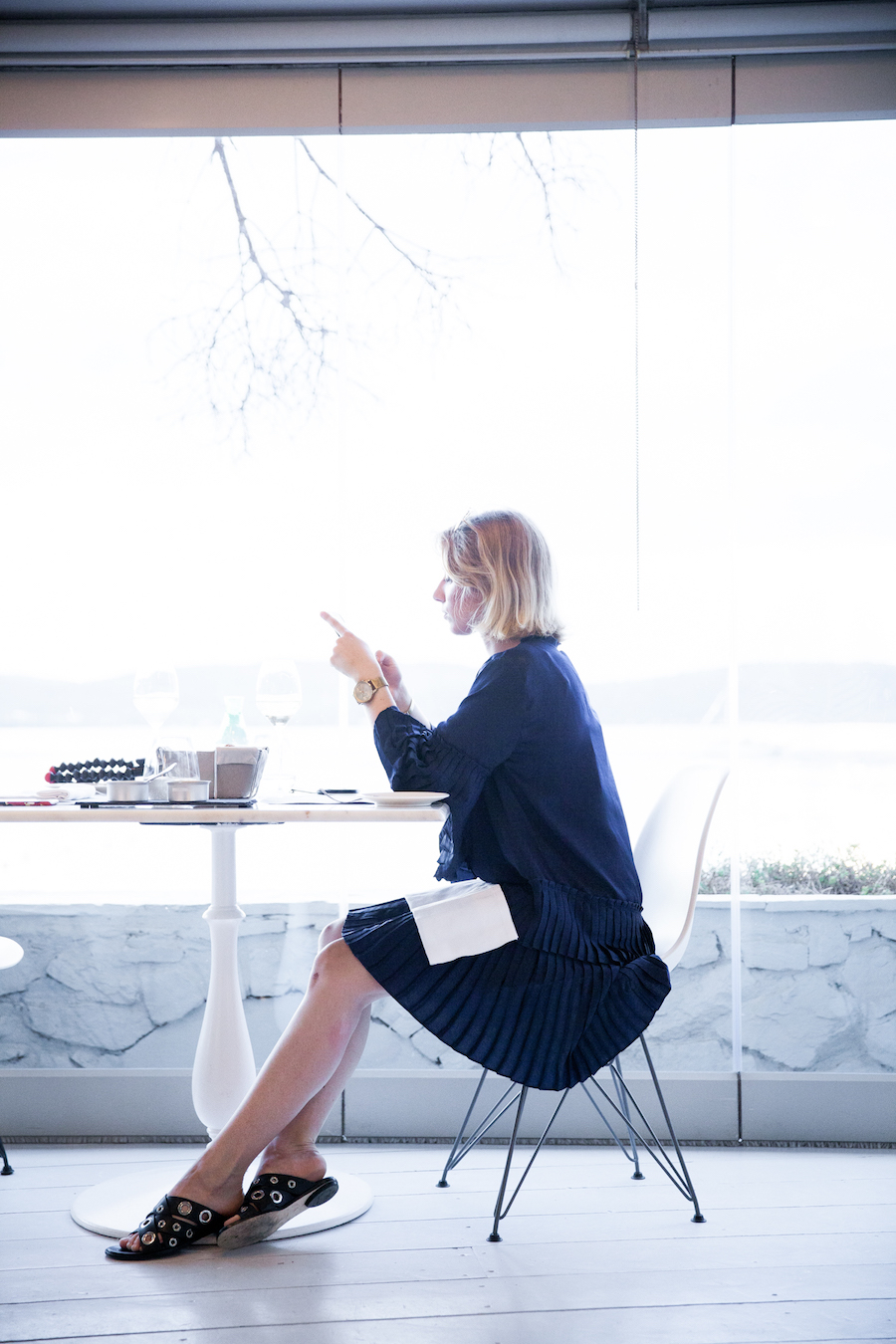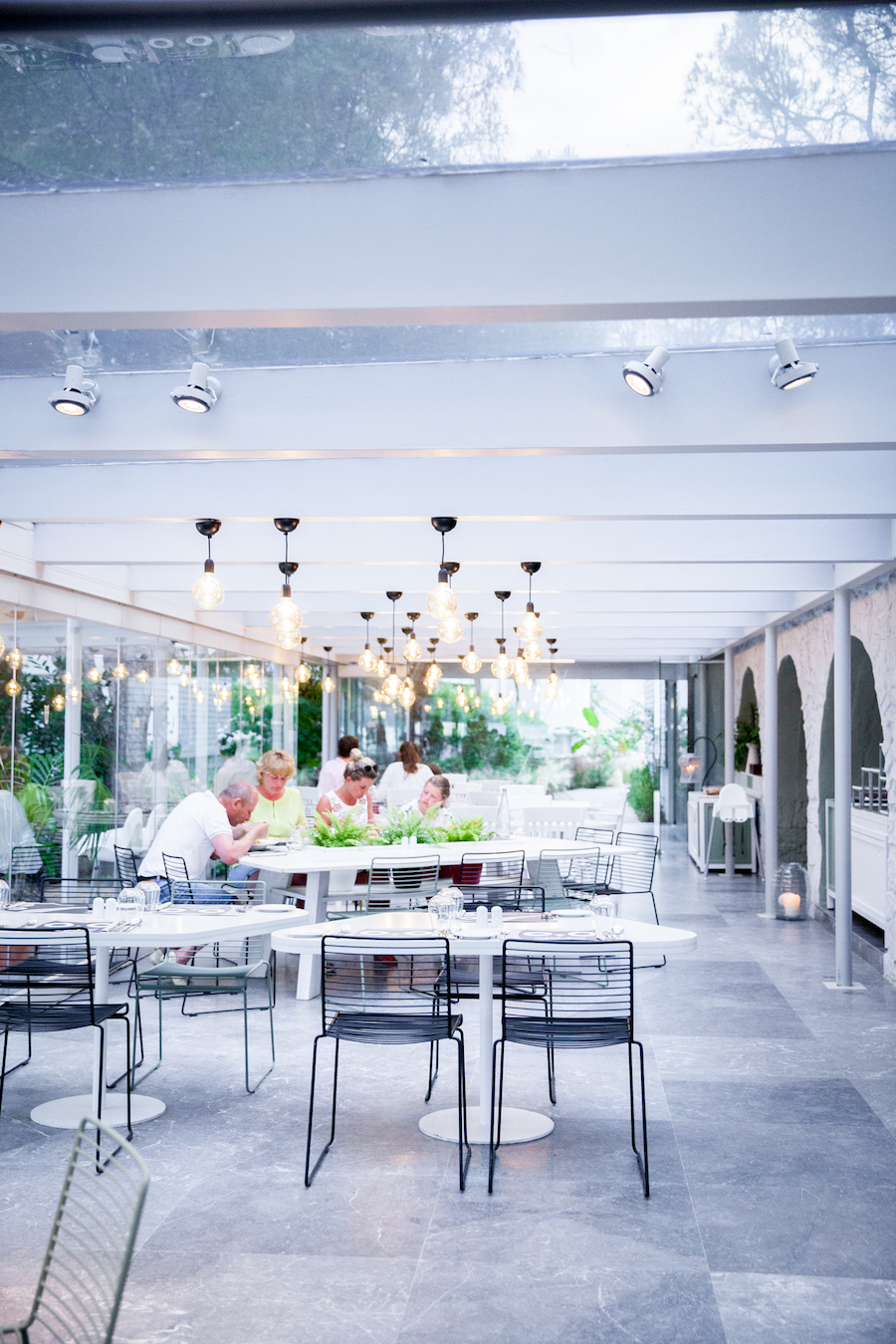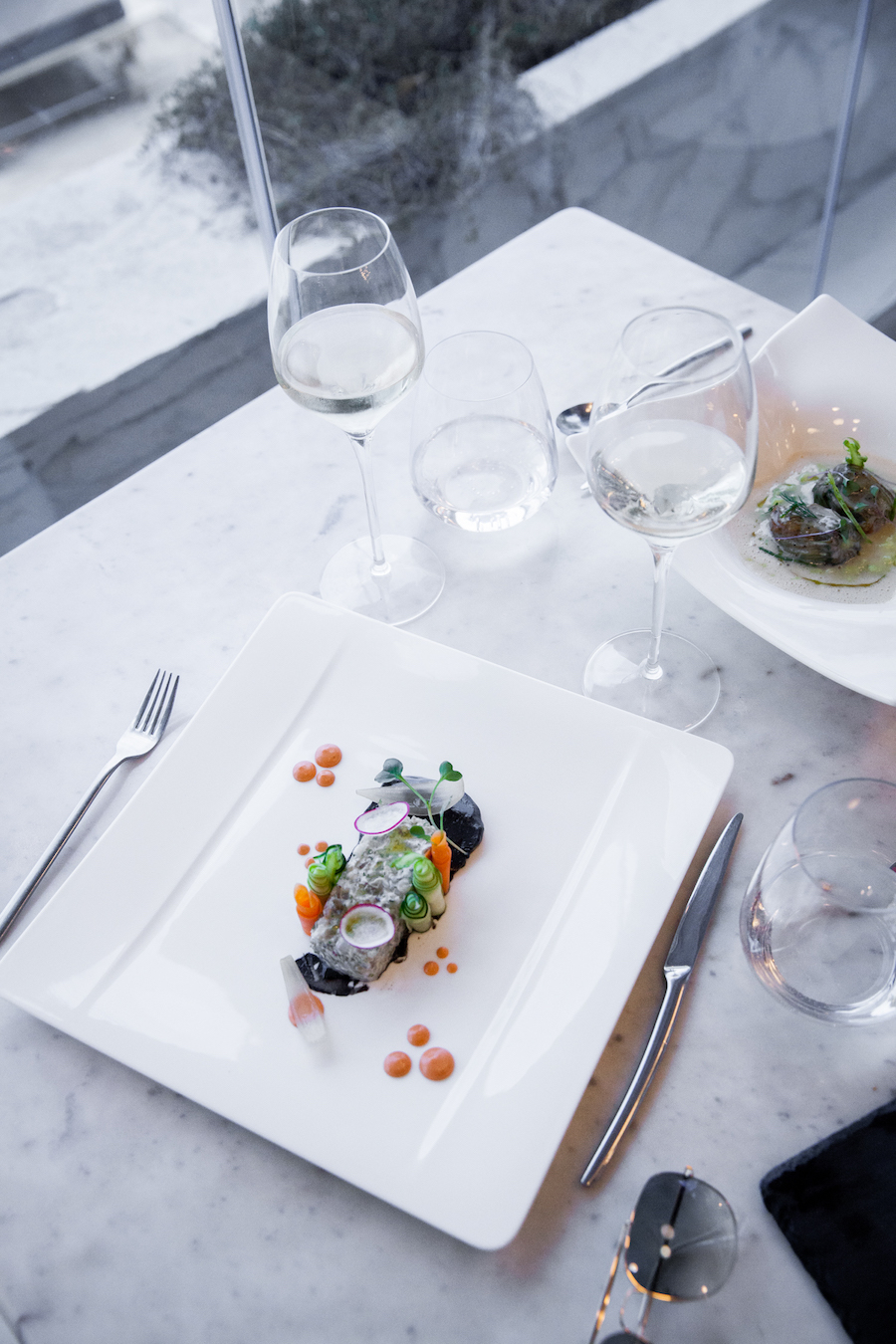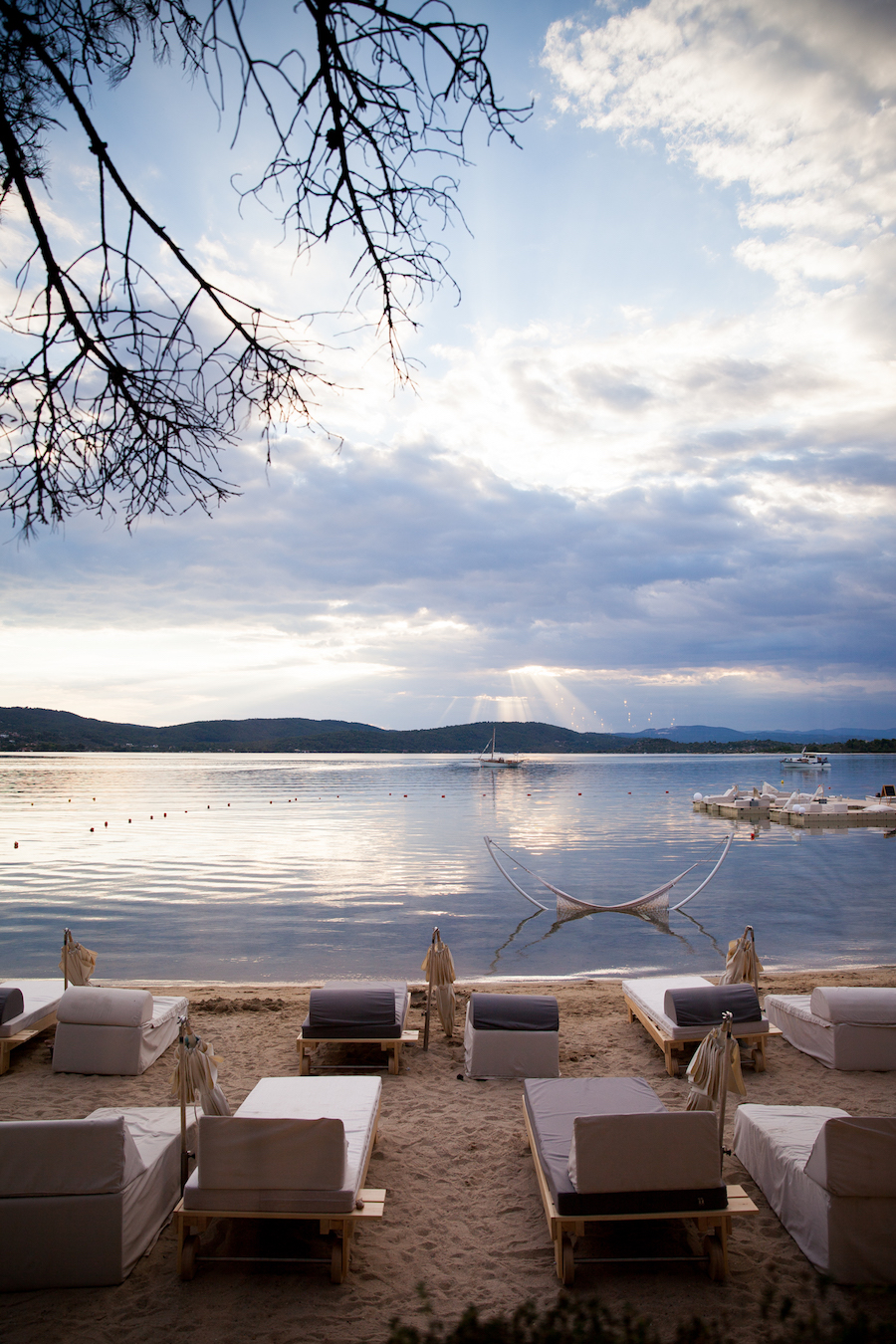 Location: Greece / Ekies Resort
Bubo Restaurant / Read more here
Photos taken with Canon 5D 
Inden vi ankom til Ekies gjorde jeg hvad enhver velforberedt blogger ville gøre, jeg læste op på mine lektier. Meget hurtigt efter jeg begyndte at læse om resortet fandt jeg ud af at en af deres specialiteter er mad. I dag vil jeg snakke med jer om Bubo, en af Ekies helt fantastiske spise muligheder – 1 ud af 4 restauranter. Ekies kalder selv Bubo for deres ala carte stolthed og jeg kunne ikke være mere enig. Menuen er moderne græsk og ikke nok med at smagspaletten er helt vidunderlig, anretningen af maden er også helt vildt flot! En rigtig lækker bisken for det sultne øje. Alt man spiser og drikker på Bubo er valgt præcis til dig og din menu, det er virkelig noget man kan mærke når man spiser der. Intet er tilfældigt. At spise på Bubo er lidt som at spise med ens familie det er bare lidt mere michelin agtigt. Servicen er i top, der er en afslappet, lækker stemning og maden ligner noget fra et magasin. Alt dette toppes kun af at man nærmest sidder på stranden og spiser med den mest fantastiske udsigt. Jeg kan kun anbefale alle at prøve denne fantastiske mad oplevelse, det er en man husker.
english: Prior to our arrival at Ekies I did what any well prepared blogger would do, I read up on my home work. Very quickly after I started to read about the resort I found out that one of their specialities is food. Today I want to talk about Bubo, one of Ekies amazing dining opportunities – it is 1 of 4 restaurants. Ekies calles Bubo their ala carte gem and I couldn't agree more. The menu is modern greek and not only are the flavors mouth watering the way the food is served is also beyond impressive. A real treat for the hungry eye. Everything you eat or drink at this place is carefully selected for you and it really stands out from other restaurant experiences. At least the ones I have tried. Eating at Bubo is kinda like eating with your family but michelin style. It's comfortable, beautiful, the service is high, friendly and welcoming and the food looks like something out of a magazine. All that is only topped by the fact that you are almost sitting on the beach, eating with a breathtaking view. It's nothing short of a stunning experience that I would recommend for anyone who loves to treat themselves. 
X M