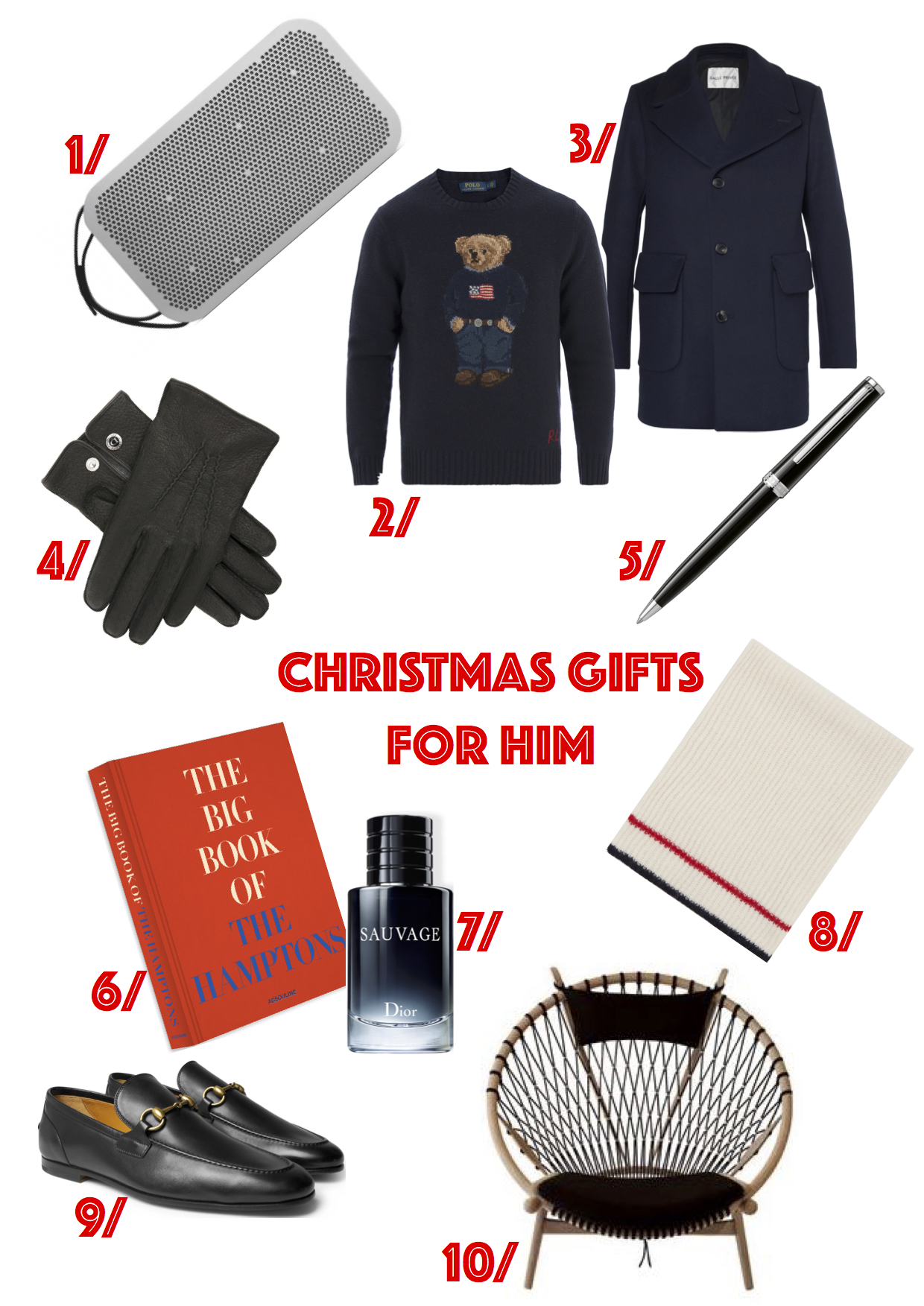 1/ (shop here), 2/ (shop here), 3/ (shop here), 4/ (shop here), 5/ (shop here), 6/ (shop here), 7/ (shop here), 8/ (shop here), 9/ (shop here), 10/ (shop here)
Nok har jeg lavet en guide til hvad du kan give kvinderne i dit liv, men mange af os har også mange dejlige mænd i vores liv og de skal også have lækre gaver. Jeg har f.eks. både en far, en bedstefar og ikke mindre end 3 brødre. Så lidt herre julegave indkøb er vist også på sin plads. Udover gucci loafers, Wegner stole og lækre musik gadgets – så husk også at mange mænd (særligt fædre) bliver også meget glade for god vin og andre ting de kan komme i maven. Så hvis du er super sent ude med julegave shopping er der altid den dyre afdeling i Kvickly! Så må man flotte sig lidt. Ellers er der som sagt heroven over lidt inspiration til hvad du kan give mændene i dit liv. God fornøjelse.
english: I may have already done a guide for giving gifts to the women in your life, but many of us also have a lot of great men in our lives who also need awesome gifts. I myself have no less than a dad, a grandfather and 3 brothers. So a little male Christmas inspiration is also suited! Besides classic gucci loafers, Wegner chairs and awesome music gadgets – remember that many men (especially dads) love a good bottle of wine and other things they can put in their stomachs. So if you have been super late with your Christmas shopping this year, head to the expensive part of the wine section in your supermarket and splurge. Otherwise, click the links above and find some inspiration on what to give the men in your life. Enjoy!
X M