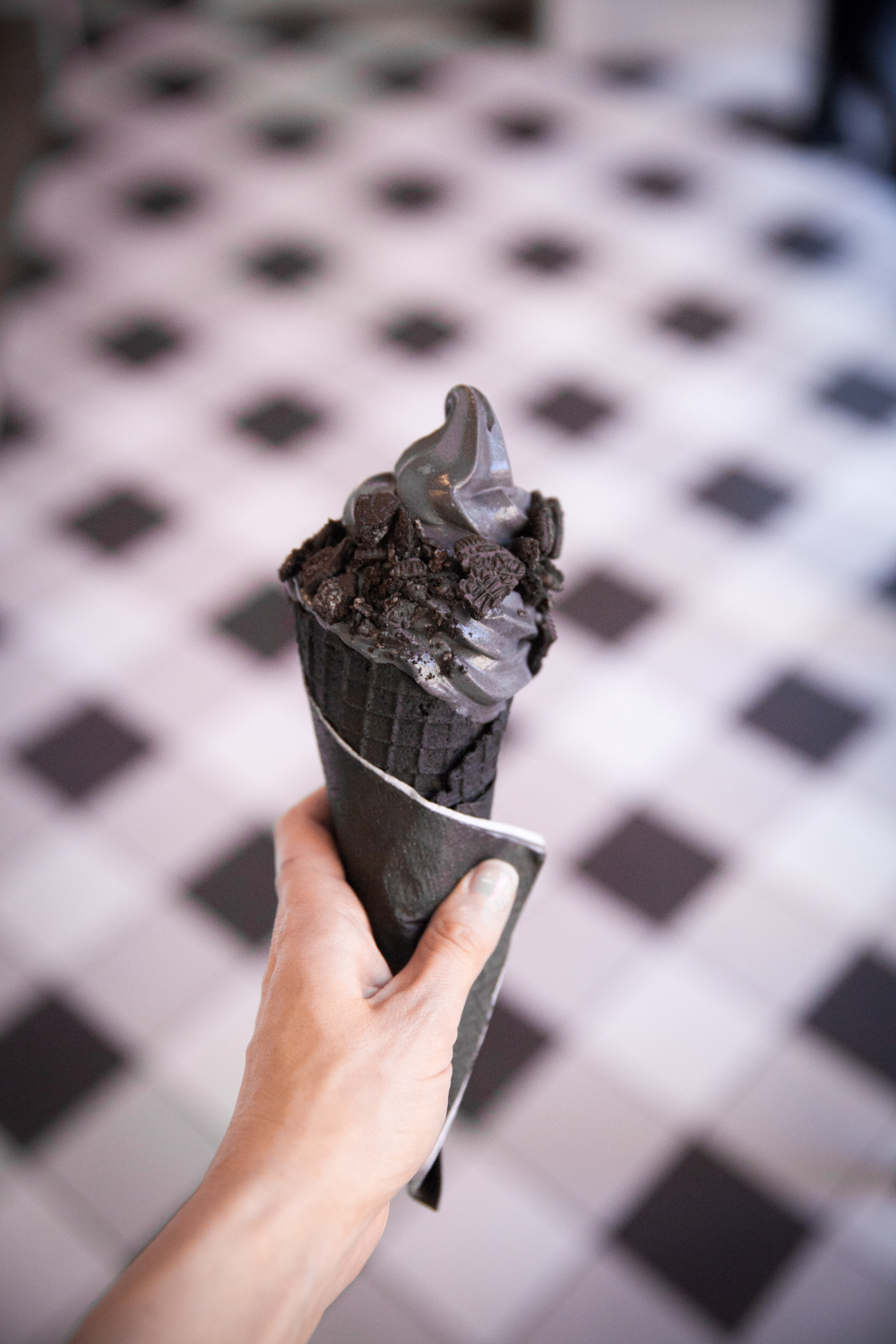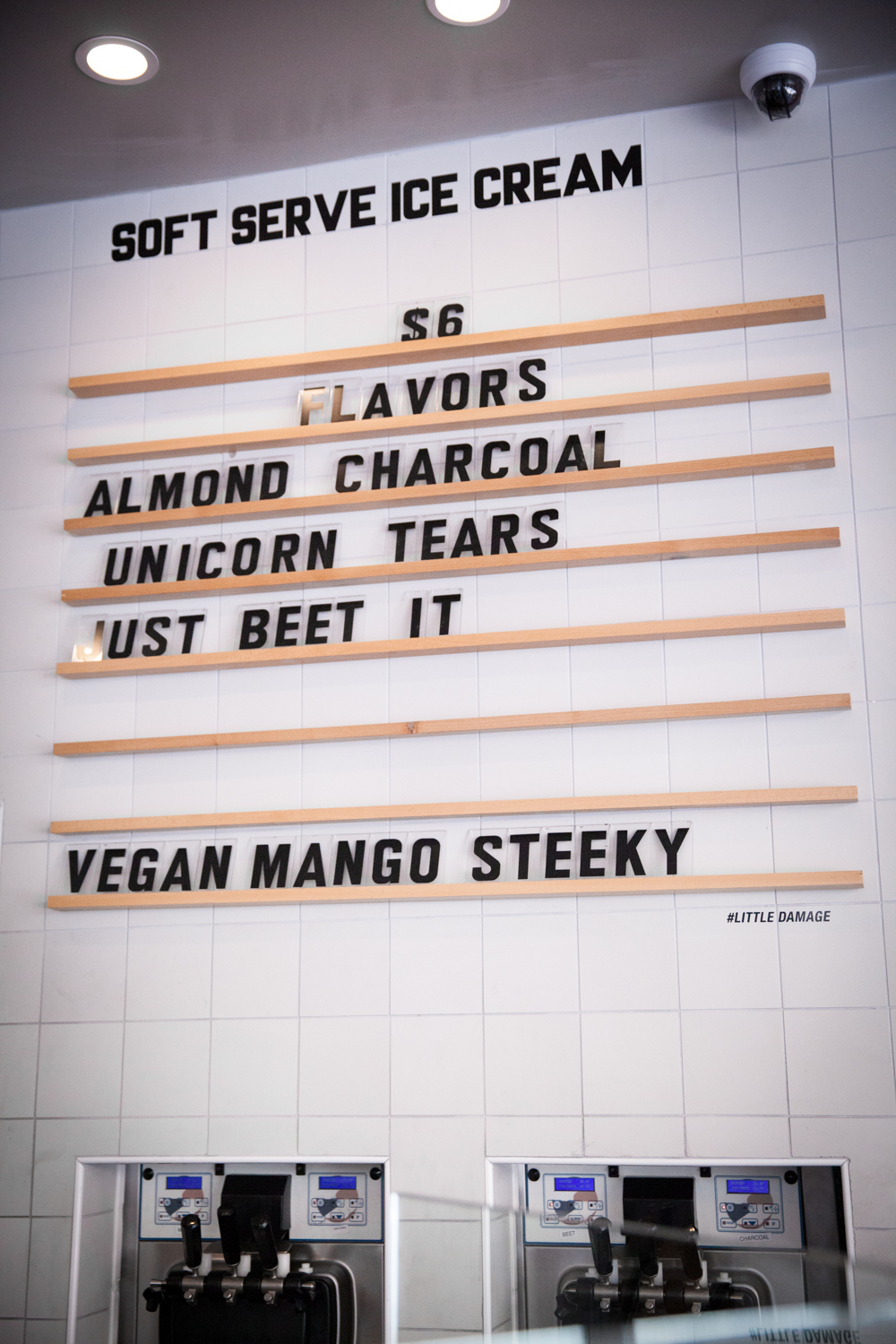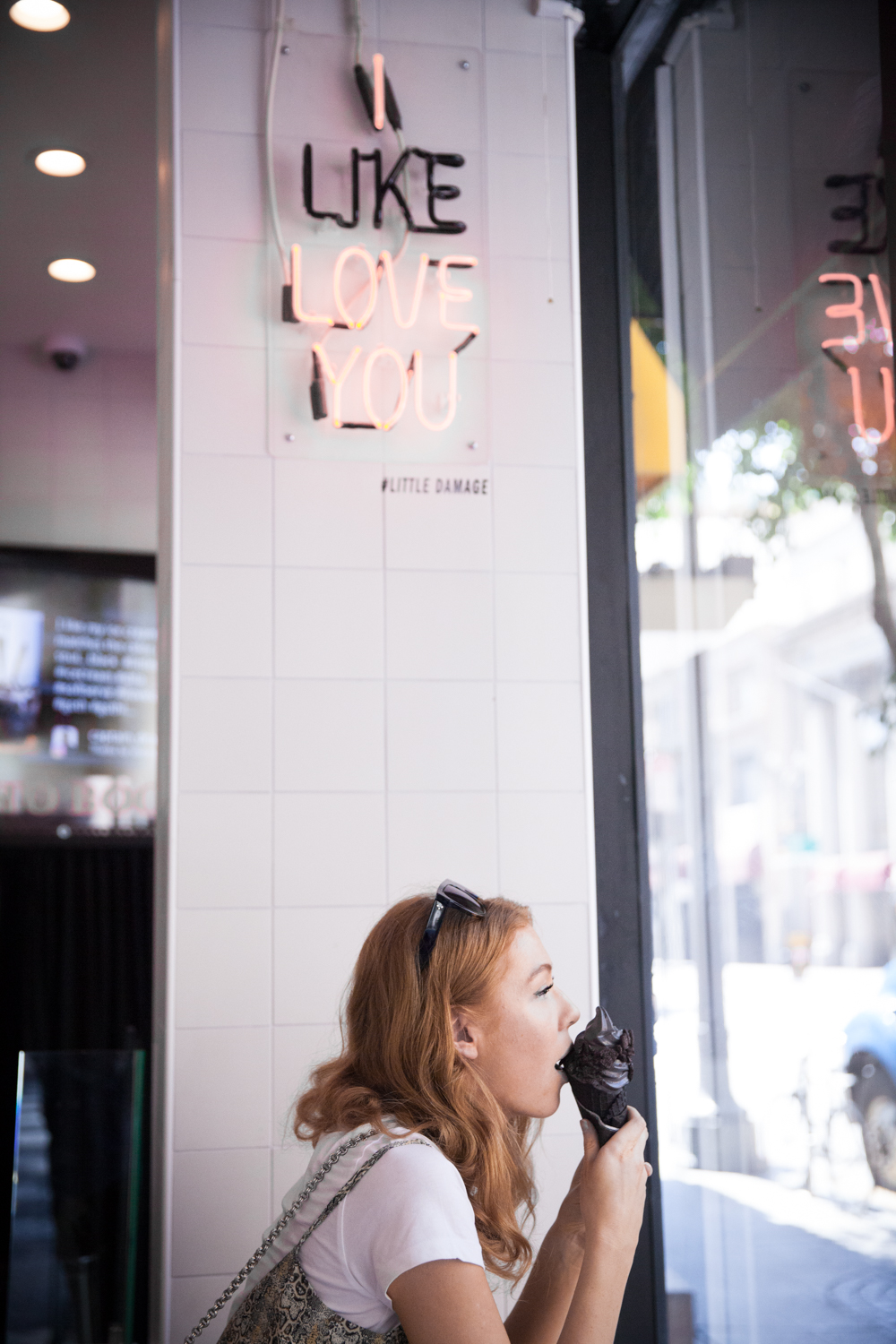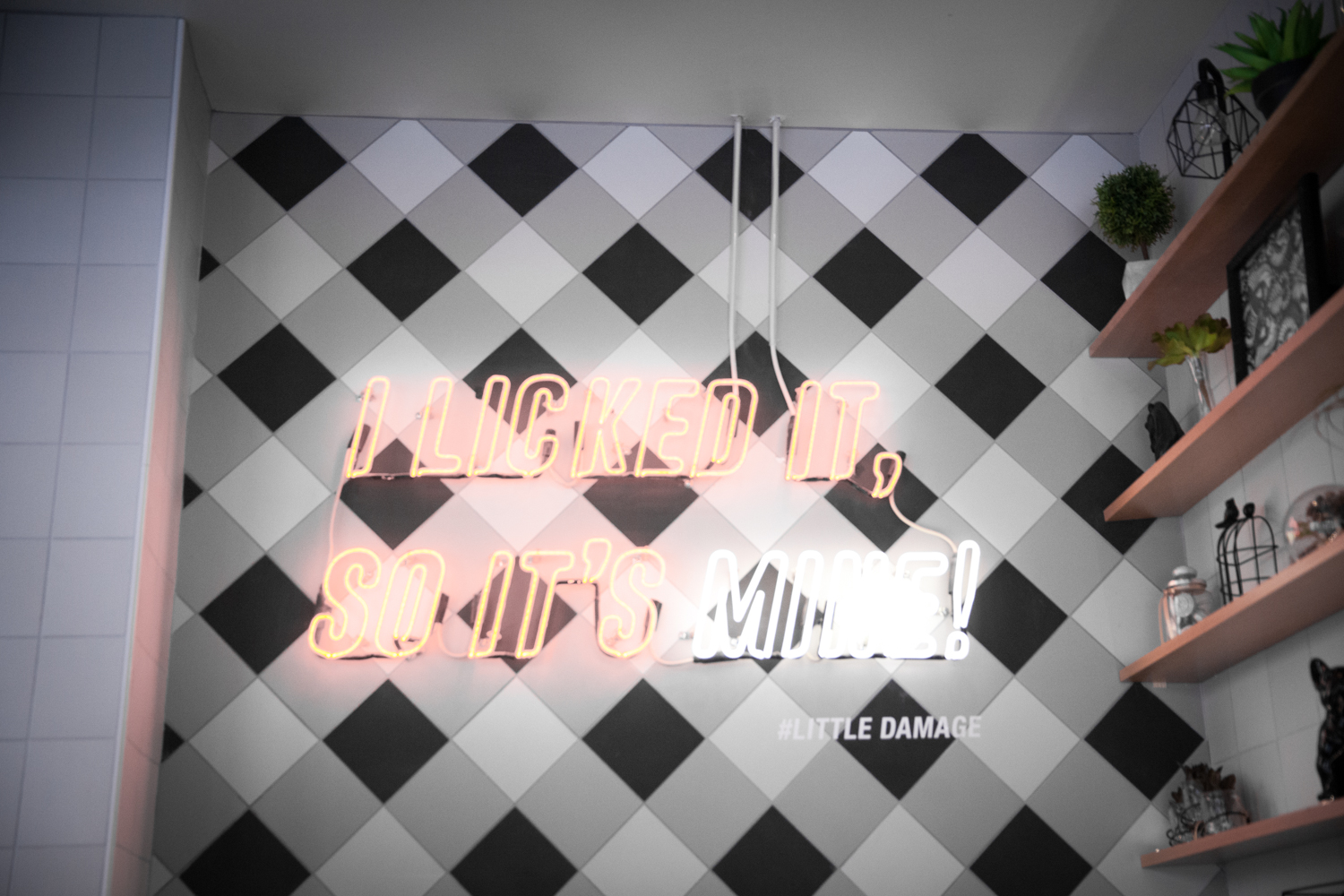 Little Damage
700 S Spring St, Los Angeles, CA 90014
Read more here
Første stop, is – er jeg den eneste? Min super checkede og mega seje assistent Isabella havde set de her sorte valfer på instagram og befalet at jeg skulle tage derhen når jeg kom til L.A. For pokker hvor var det den lange køre tur indtil downtown værd! På hjørnet af snavset og støjende lå dette lille ternede drømmeland. Familie ejet is butik med is til både de lactose intolerente og veganerne. Oh og de der sorte vafler, SÅ seje! Jeg prøvede deres almond charcoal med oreo stykker på, det var fantastisk og så er stedet super instagram venligt. Du burde seriøst overveje at svinge forbi denne lille perle hvis du befinder dig i Los Angeles.
english: First stop, ice cream – am I right? My über cool and upbeat assistant Isabella had seen these black cones all over instagram and told me I had to go check it out when I touched down in L.A. My goodness was it worth the drive into downtown. On the corner of noisy and loud was this little checked dream of a place. Family owned ice cream shop with both lactose free and vegan friendly options to choose from. And those pitch black super cool cones, SO awesome! I tried the almond charcoal with oreo bits on top, it was amazing – and such a instagram friendly place. In love! You absolutely must swing by if you are in Los Angeles.
X M