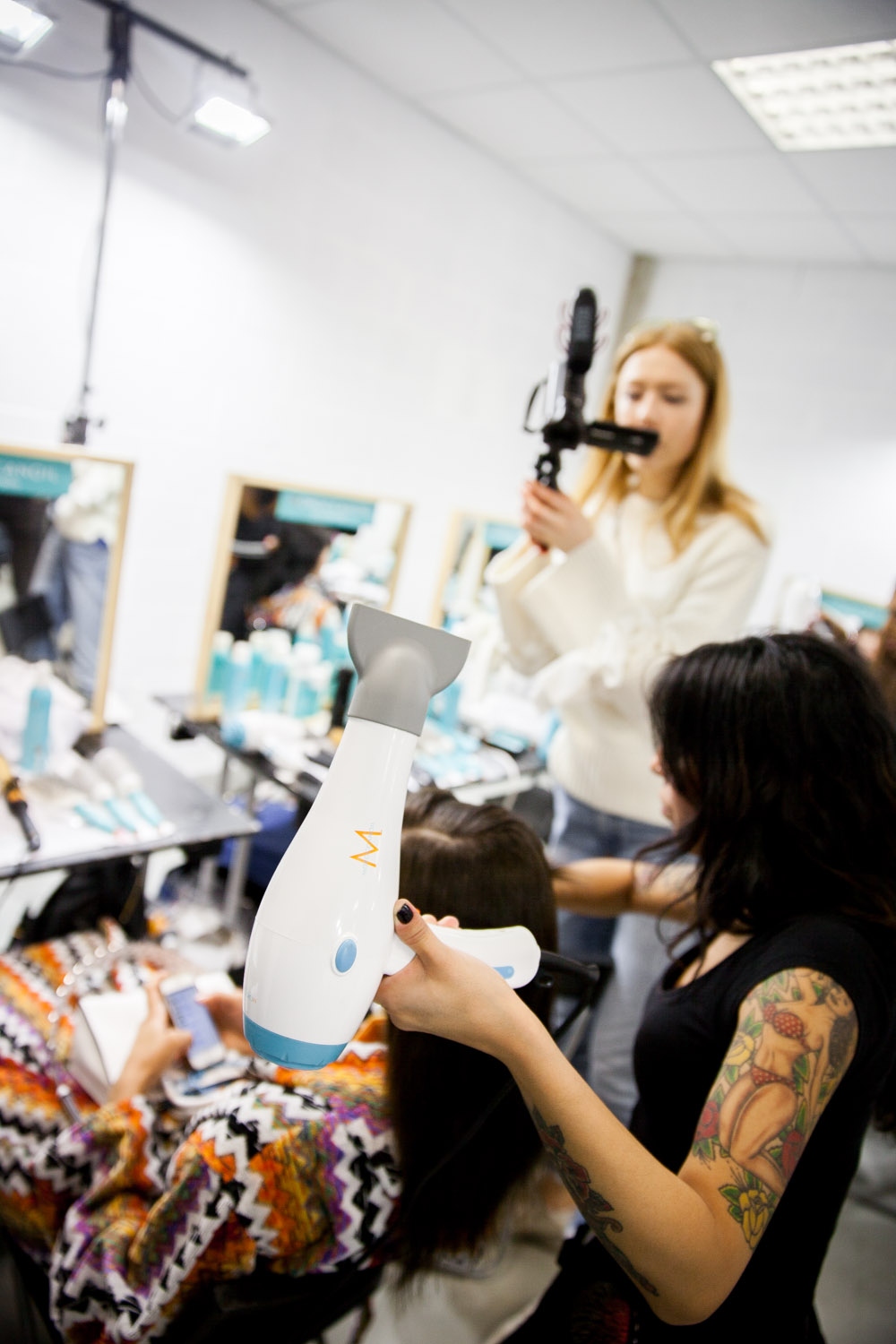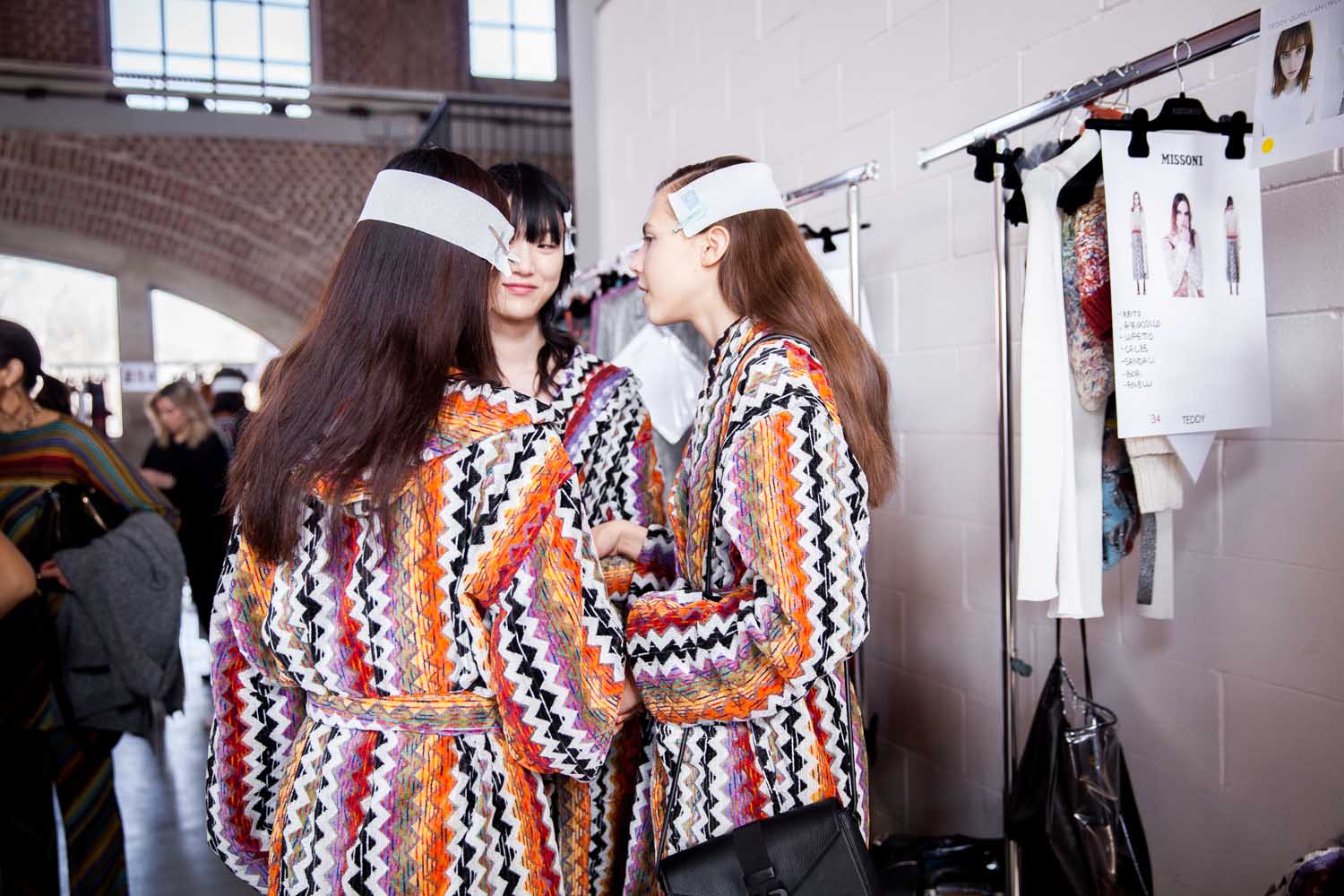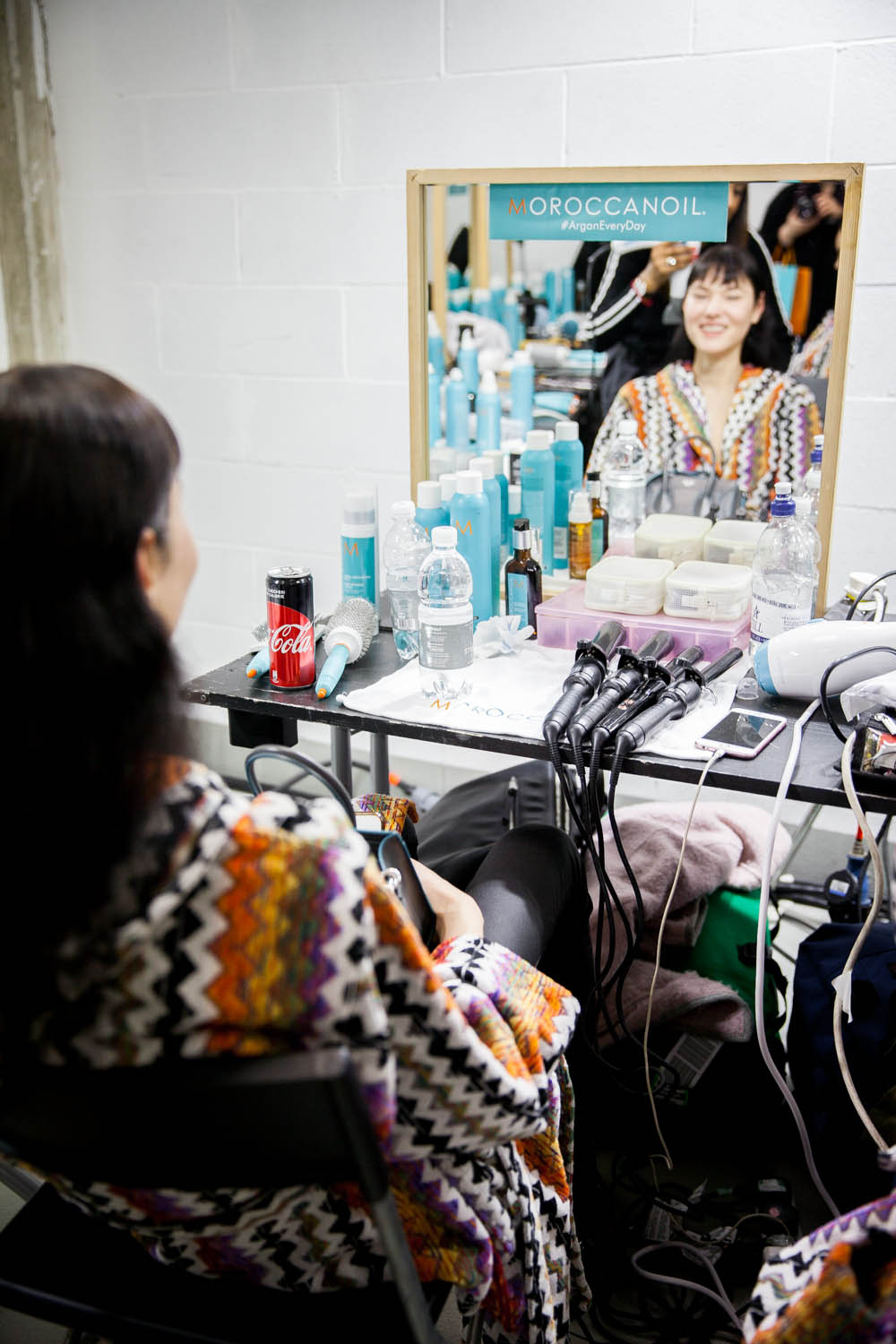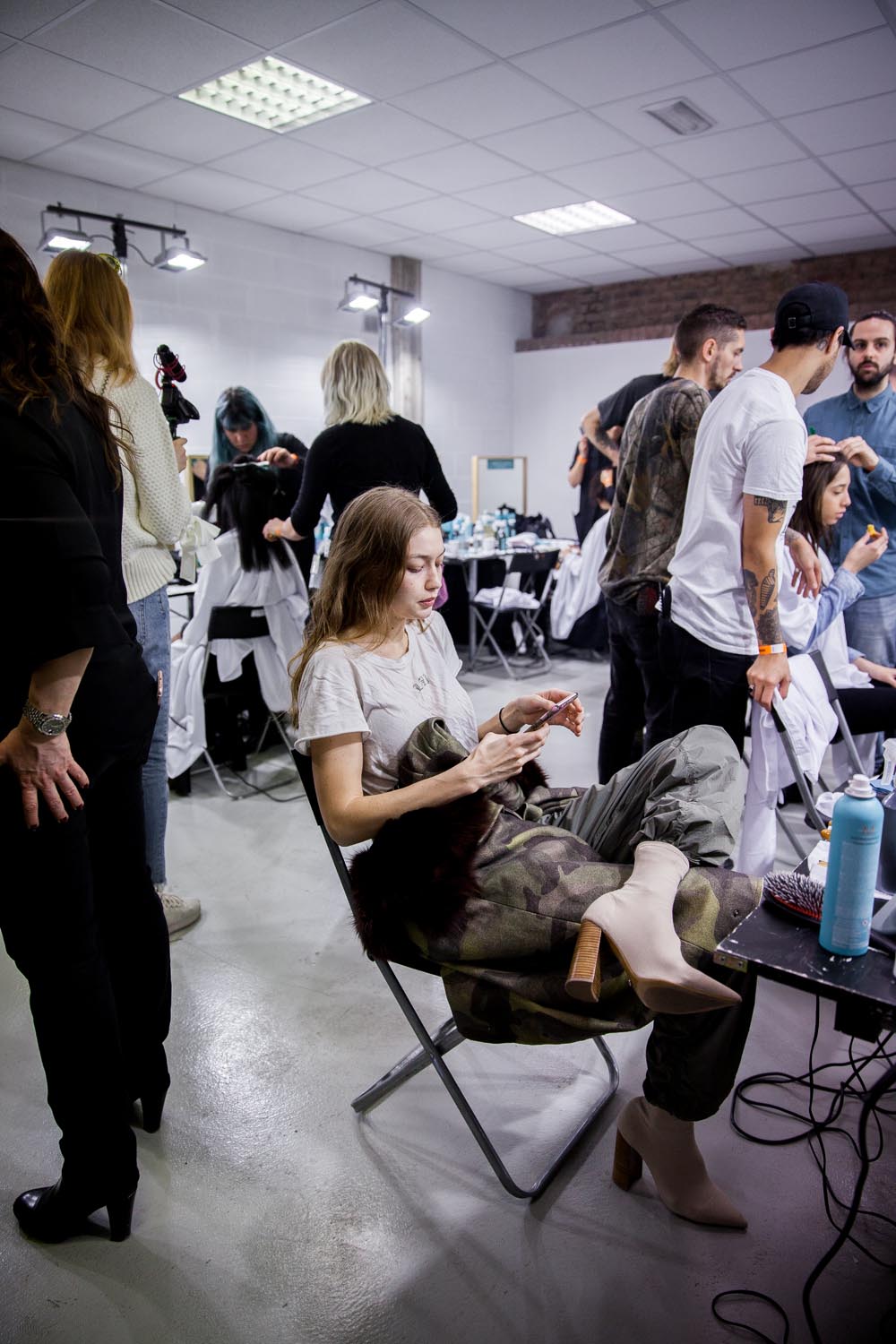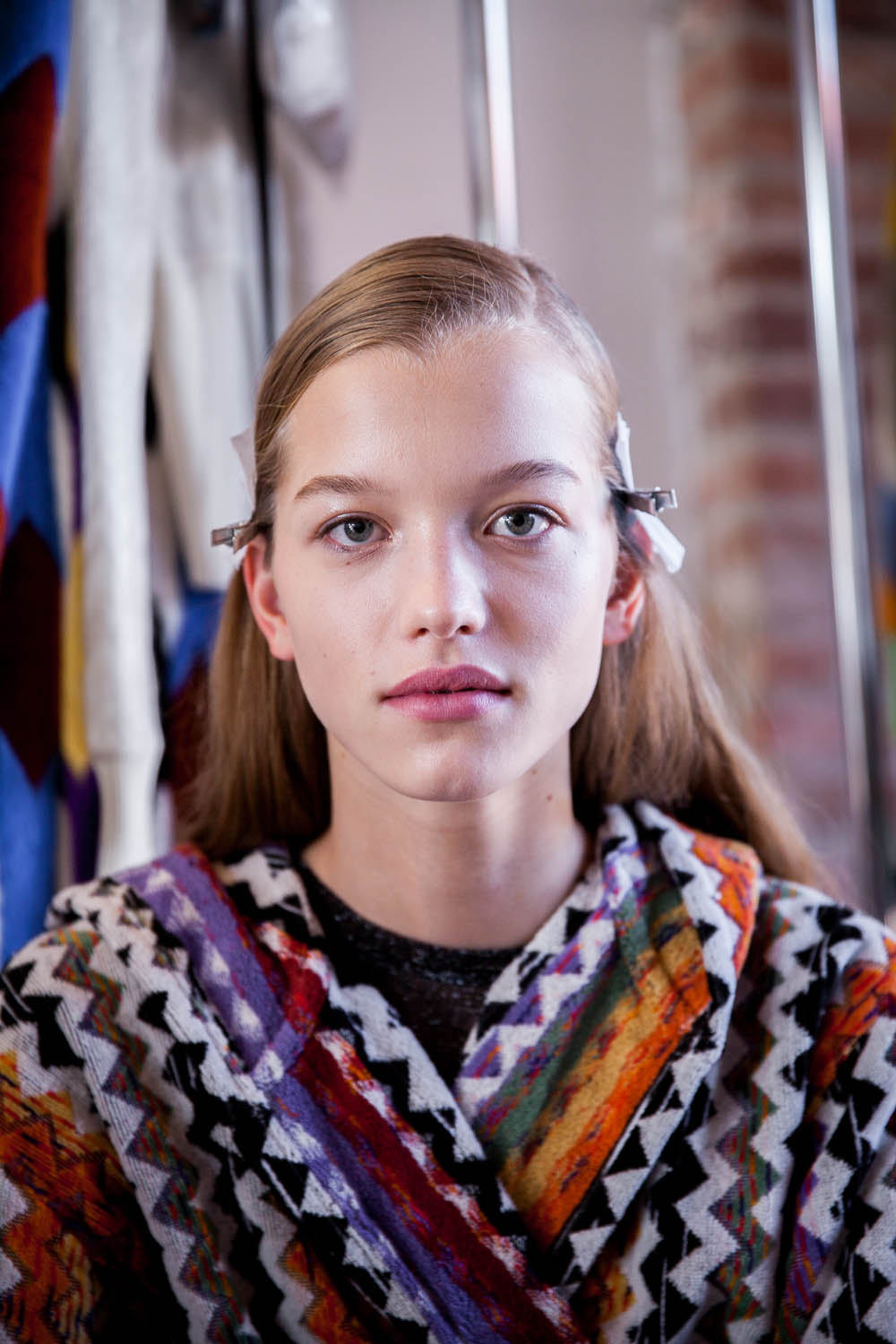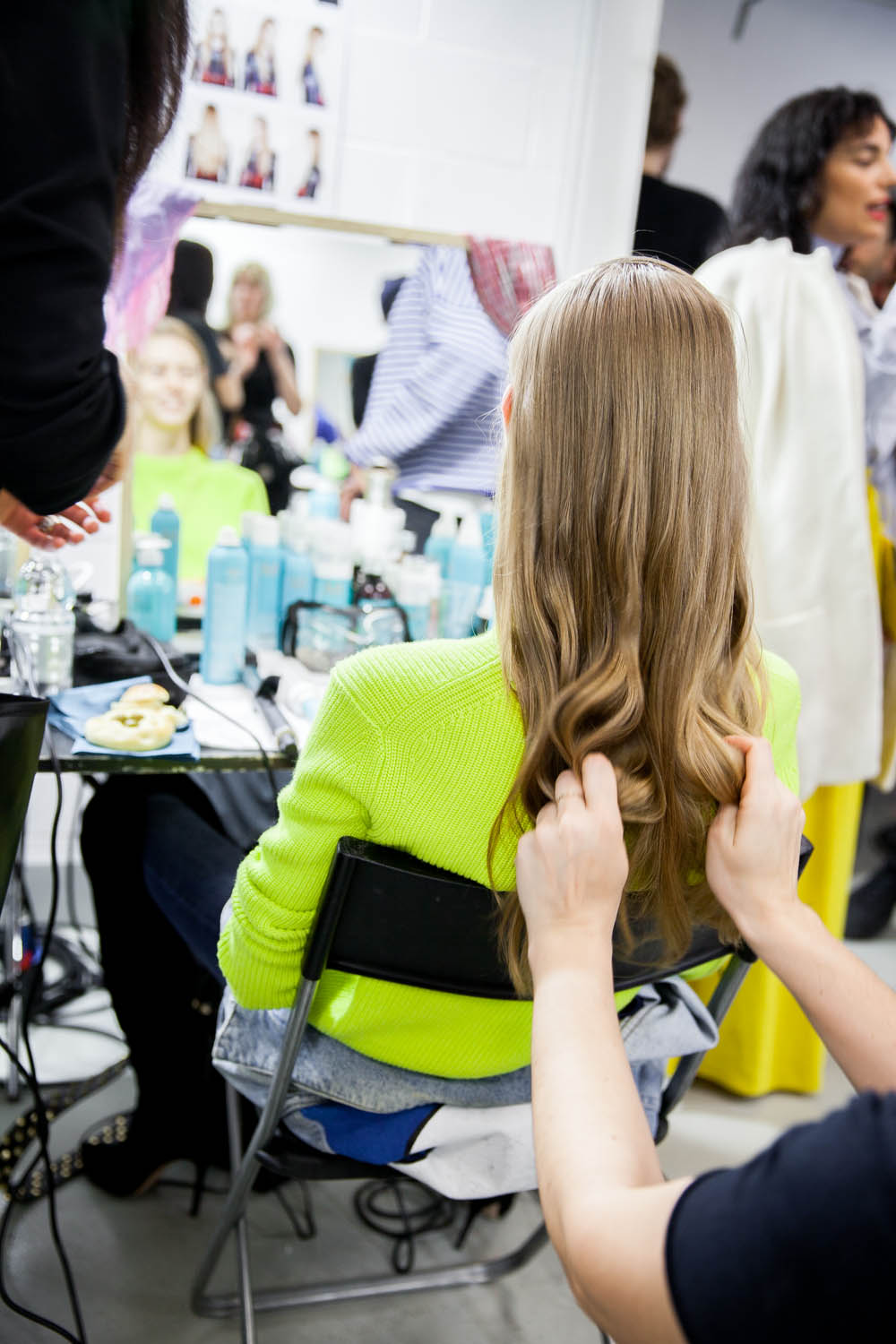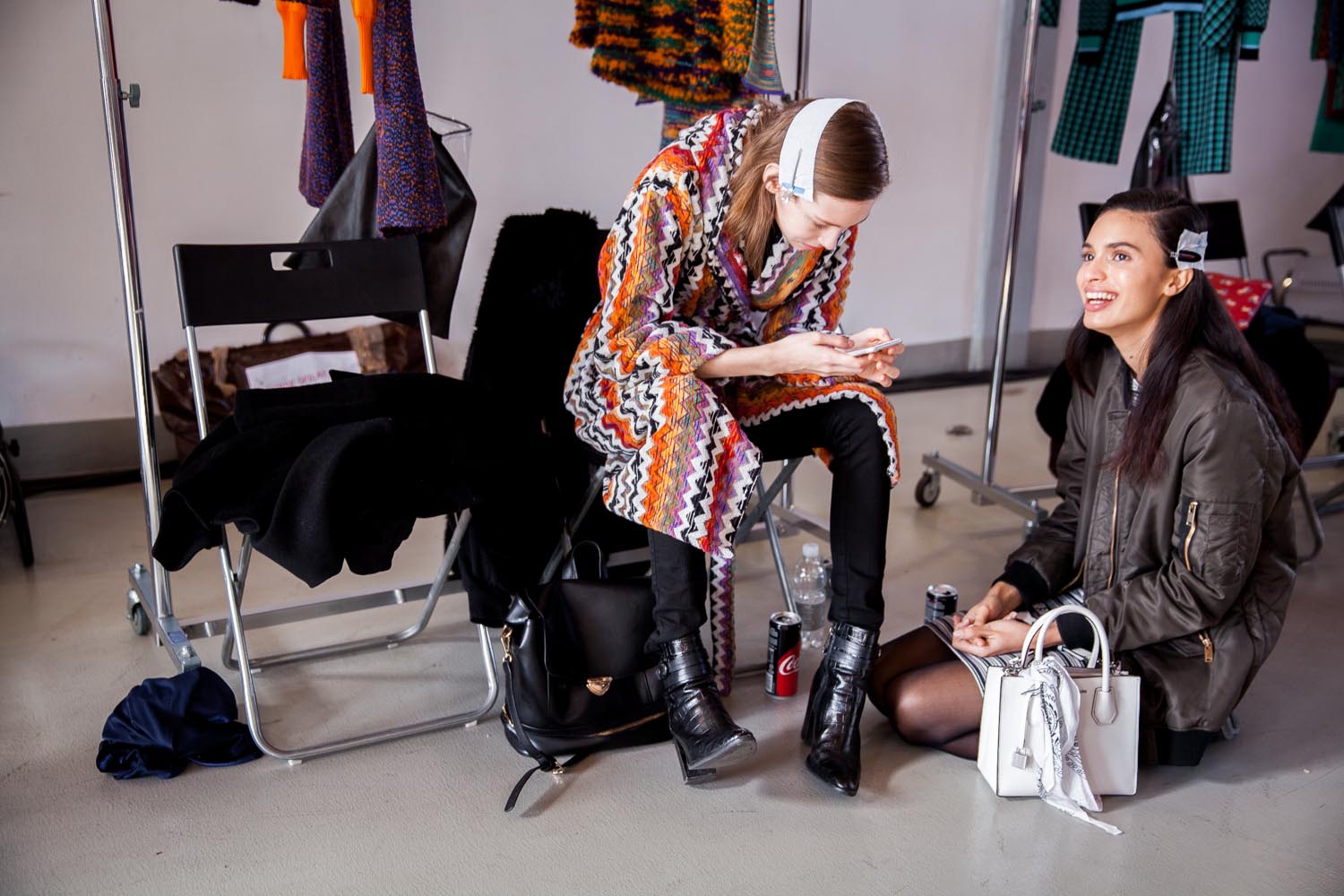 Location: Milan
Photo by Laura / Couturekulten.dk & me
Photos taken with Canon 5D 
Et lækkert brand som Missoni har selvfølgelig også lækkert hår og lækker makeup. Jeg var så heldig at blive inviteret backstage af Moroccanoil for at fange dette kaos og se det blive til Missoni magi. Jeg tog Laura med mig så vi både kunne fotografere og filme samtidig (video coming right up!). Modellerne var søde, stemningen var afslappet næsten kontrolleret og rummet duftede af Moroccanoil's ikoniske argan oil. Looket var rent og lod pigernes individuelle skønhed tale for sig selv. Håret var et klassisk, super skarpt, glansfuldt, venstre til højre sideskildnings look som fik alle modellerne til at se sunde og stilede ud. Den glans de havde var for vild. Hårstylisterne tog kedeligt (over ophedet) model hår og gjorde det til lange, silkeagtige lokker kun ved brug af et par produkter og en hårtørre. Jeg anede ikke at man kunne tørre allerede tørt hår? Who knew?! Kollektionen var så smuk. Farverig, legesyg og rigtig Missoni agtig. Det var en sand fornøjelse at være en del af denne oplevelse.
english: A yummy brand like Missoni of course also has yummy hair and yummy makeup. I was so lucky to be invited backstage by Moroccanoil to capture this controlled chaos turning into Missoni magic. I brought Laura with me so that we could both take pictures and film (video coming right up!). The models were sweet, the vibe was calm and the whole room smelled like Moroccanoil's iconic argan oil. The look was clean, letting the girls' individual beauty speak for it self. The hair was a classic sharp cut, super sleek, left to right parted look making the models look healthy and chic. The shine was incredible, I was mesmerized as the hairstylists transformed dull (over worked) model hair into sleek, long, shiny locks using only a few products and a good hairdryer. Who knew you can actually blow-dry already dry hair? The collection was absolutely beautiful. Colorful, playful and true Missoni. It was such a pleasure to be apart of this experience.
X M
This content is sponsored