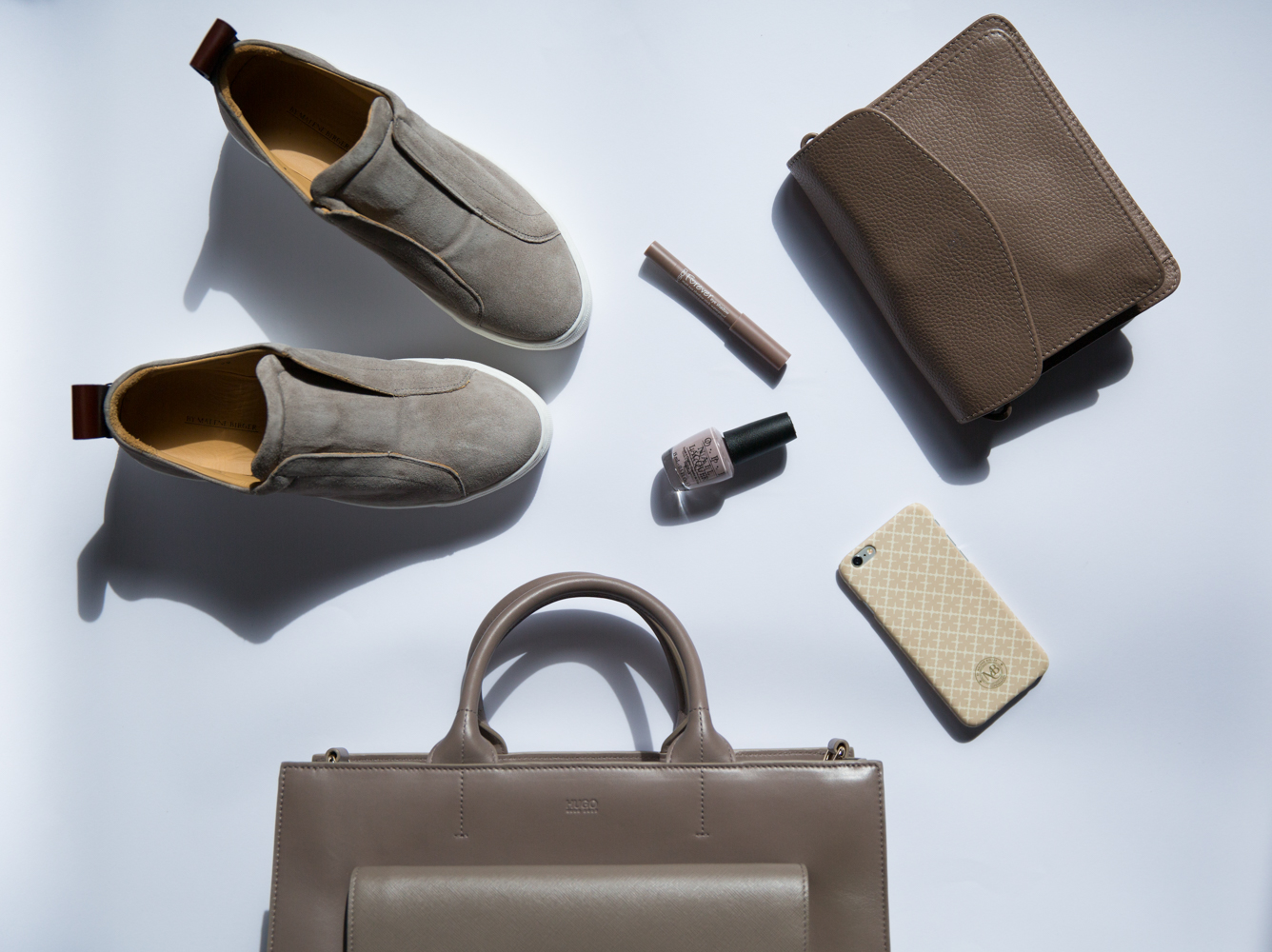 Sneakers and phone cover / By Malene Birger (shop here and here), Bag / Hugo Boss (shop here), Bag / Adax (shop here), Eyeshadow / Gosh (shop here), Nailpolish / OPI (shop here)
Jeg synes det er dejligt at have en palette at arbejde rundt om når en ny sæson kommer. Sidste efterår var jeg helt fortabt i dyb flaske grøn, jeg købte alt i det! Solbriller, frakker, bukser, tasker – det hele. Denne sæson er jeg vild med denne bruge, beige, grå farvelade forvirring, heldigvis kan man også få alting i den! Det er som om grå og brun har fået en baby! Jeg er særligt vild med denne farve fordi den klæder virkelig mange, jeg vil næsten gå så langt som at sige alle. OG så er den tidsløs – fantastisk.
english: I love to have a pallet to work around when the seasons change, last fall I loved the deep bottle green. I got everything in it, sunglasses, coats, pants, bags – whatever! This season I am super into this grey beige brown situation that you see above. Luckily it comes in about everything this season and it's beautiful! It's like grey and brown had a baby, I love it! I am especially crazy about this color because it suits so many, dare I say all? AND it's timeless – amazing. 
 X M 
This content is sponsored