TOP 5 BEAUTY FAVORITES OCTOBER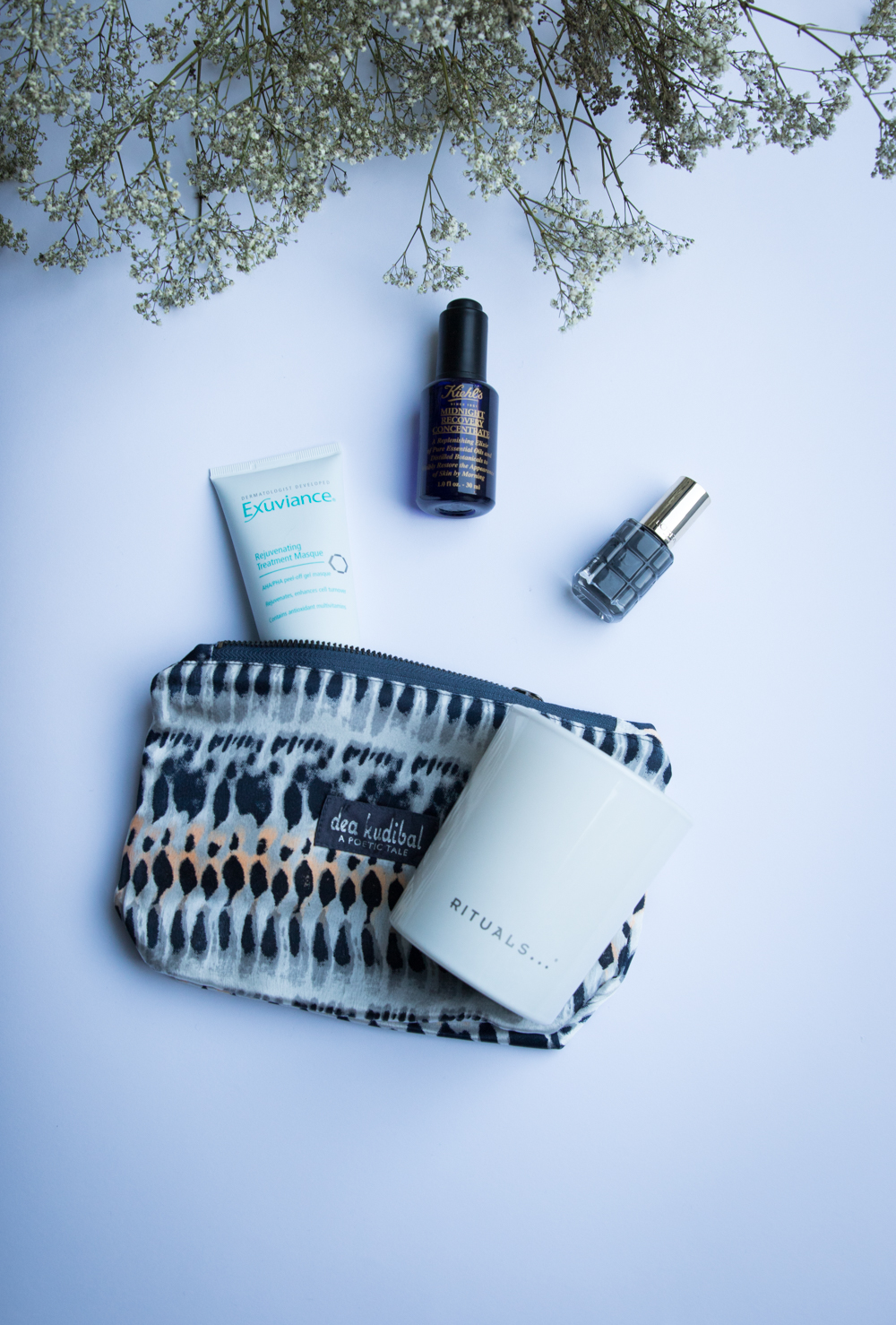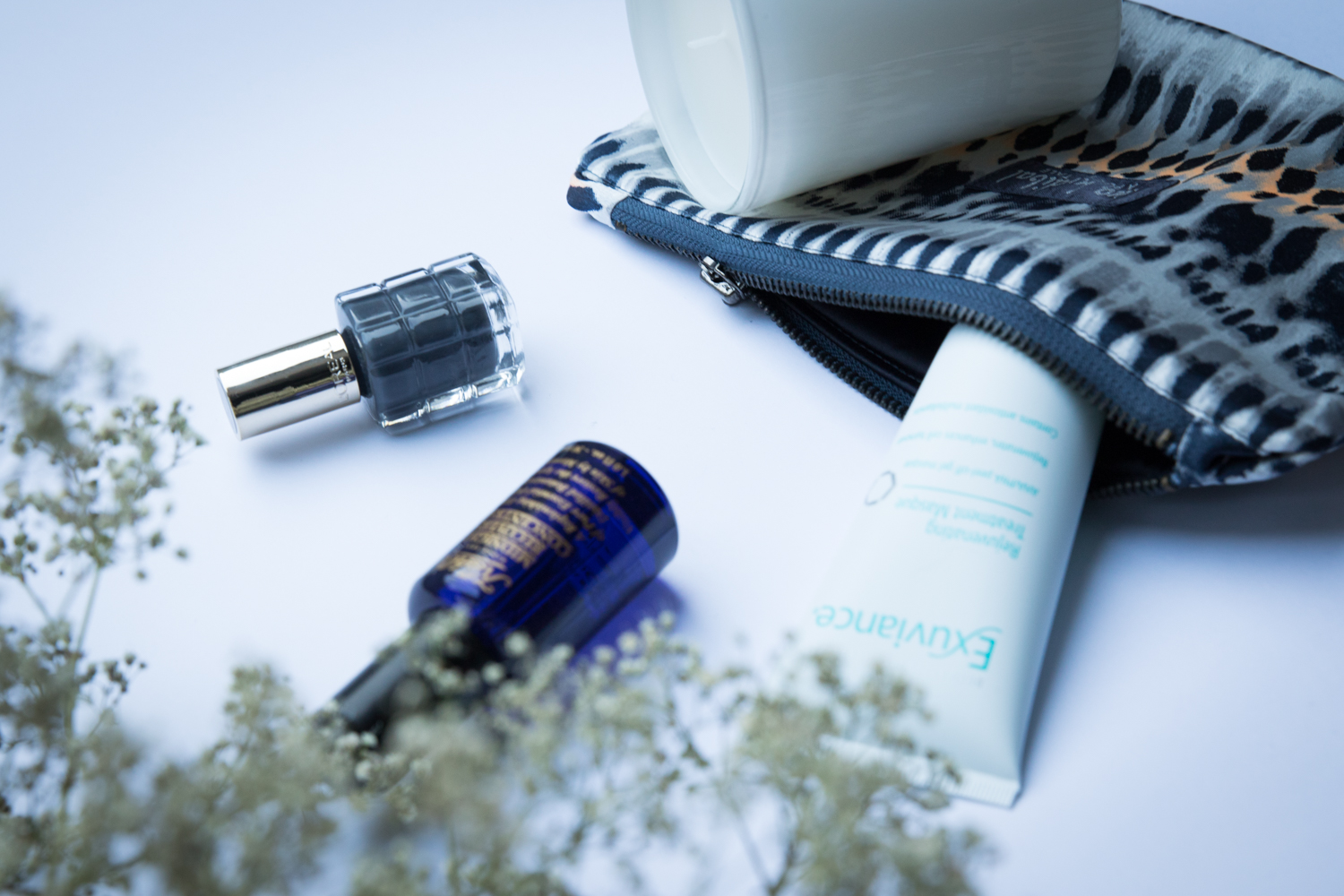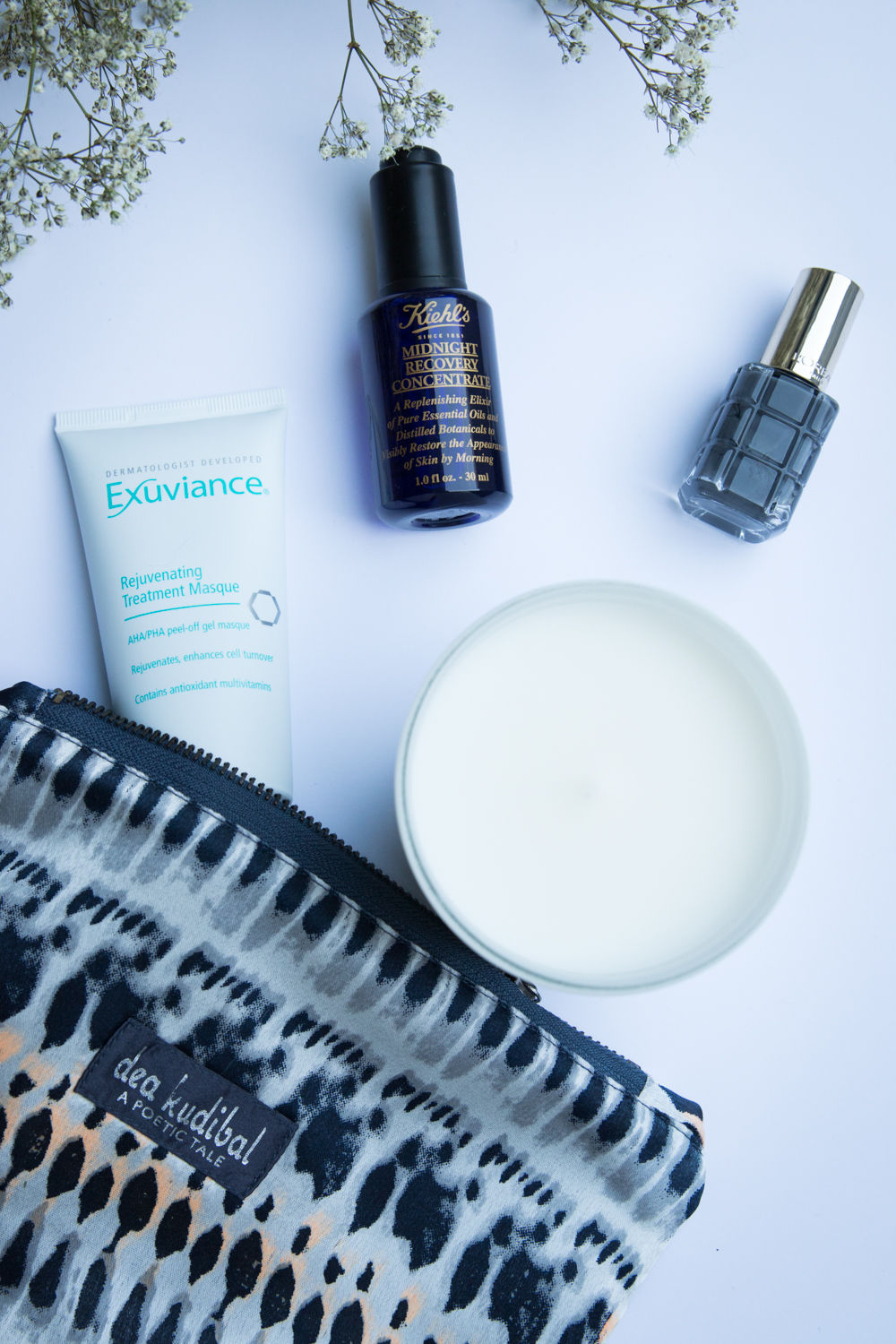 Location: Copenhagen
Photos taken with Canon 7D mark II
I denne måned har jeg haft fokus på forskellige produkter som gør mig eller min hud glad. En lækker neglelak, musthave ansigts produkter, noget godt at dufte til og en smuk kosmetikpung. Jeg håber i vil nyde denne omgang beauty favoritter.
english: This month I focused on products that either make me or my skin happy. A nice nail polish, some musthave skin products, something nice to smell and a beautiful beauty bag. I hope you like this round of beauty favorites. 
1. Exuviance, Masque, Rejuvenating treatment masque
(shop at clinic)
I love Exuviance products, so well tested and it really "works". They are though, a little tricky to get ones hands on as they are only available through a clinic. But it's good because it's very important to get the products that are exactly right for you. This gel mask is based on AHA (alpha hydroxy acid) which is very effective so it should only be used once a week. Do yourself a favor and book an appointment with an Exuviance clinic. Enjoy your new skin!
2. Rituals, Scented candle, Ritual of sakura
(shop here)
Not really something you put on your body, eat or put on your face. BUT pampering yourself (in any way) is also a way to feel beautiful and when you feel beautiful you become more beautiful. I love a good scented candle and this one from Rituals burns up to 50 hours.
3. L'oréal Paris, Nailpolish, 672 gris décadent
(shop here)
A good deep grey polish is sophisticated yet unexpected and is perfect for this time of year. I like how it's almost the same color as the starry night.
4.  Kiehls, Concentrate, Midnight recovery
(shop here)
Very famous and for a reason! It's all the way through a great product that every person should have in their bathroom cabinet for that once in a while when the skin just needs a pep talk!
5. Dea Kudibal, cosmetics bag
(shop here)
A beautiful beauty bag for all your beauty products. Whats not to love?
X M 
This content is sponsored