TOP 5 BEAUTY FAVORITES AUGUST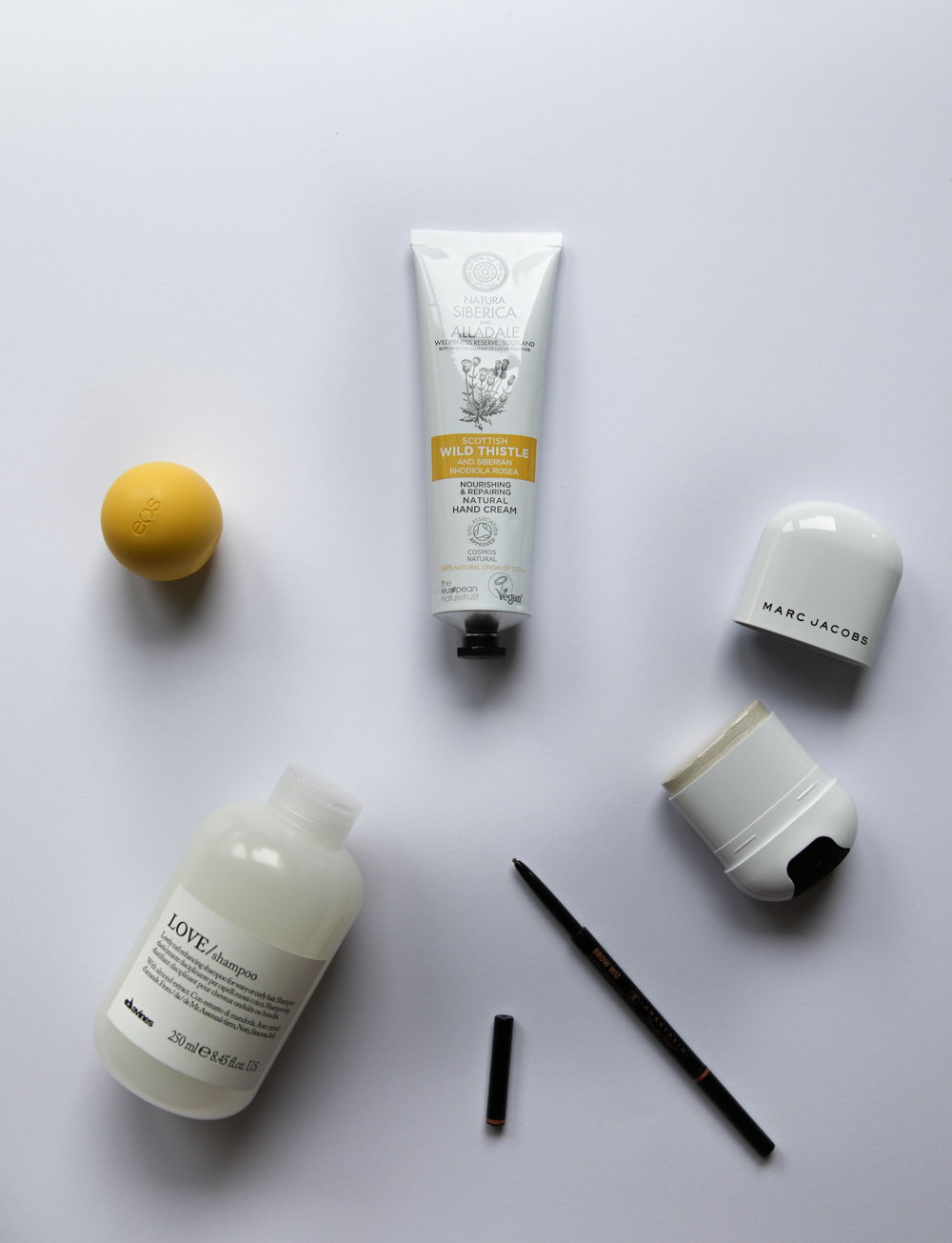 Location: Copenhagen
Photos taken with Canon 7D mark II
Bedre sent end aldrig, jeg er lidt sent på den med mine favoritter denne måned. Det er svært at få det hele til at hænge sammen når man har så mange ting fra modeugen man gerne vil dele. MEN her er de, mine beauty favoritter fra august måned. Jeg har ikke haft noget tema denne gang, jeg har testet lidt forskelligt og mere taget udgangspunkt i ting jeg bruger meget i hverdagen. Happy shopping mine fellow beauty elskere!
english: Better late than never right? I am a little late on my favorites this month. It's hard to get everything online at once when you have so much from fashionweek you want to share with your readers. Everything should be timed perfectly, but it isn't always. BUT here they are, my August favorites. I didn't have a theme this month, I sort of just tested everything and anything and ended up wanting to share some of the things I use most in the everyday. Happy shopping my fellow beauty lovers!
1. Natura Siberica, Nourishing and repairing hand creme in Wild Thistle
(shop similar here, otherwise available at Copenhagen store)
The more products I try from this amazing brand, the more I fall in love with it. I have never tested a bad product from Natura Siberica, the greatness never ends. This amazing hand creme does not just have the pretties packaging but it also has the creamiest formula. It's light but not too light and then the smell, oh my there's nothing like it. Just try it, you won't regret swiping your card.
2. Anastasia Beverly Hills, Brow wiz in Taupe
(shop here)
There is no doubt that Anastasia Beverly Hills is the queen of brows, you just have to find the right product for you. Fortunately ABH has it all. I have always been a pencil girl but have been experimenting with new shapes for my brows which also calls for new products. To create super precise lined brows I use this brow wiz pencil. It's small and easy to work! I love it.
3. Davines, Love shampoo
(shop here)
I love when brands know how to combine pretty packaging and great content. Davines is the master here. I love their shampoo and conditioner and they have so many, for different types of hair. The love shampoo is for curly haired girls like me, it's divine!
4. EOS, Lipbalm in Lemon drop with SPF
(shop here)
The little bubble of joy, the EOS lip balm. I have finally found my favorite, well besides Vanilla Beam but they only sell that at Christmas, the Lemon drop! SPF and in the cutest yellow.
5. Marc Jacobs beauty, Highlighter in Spotlight
(shop here)
I can't deny it, highlighters make me happy. They do?! They are amazing. They are the little shiny things in life that make you happy because you can literally put it on your face. This speed stick highlighter is genius. I love the design, it makes it super easy to use and the color is just gorgeous!
X M
This content is sponsored