TOP 5 BEAUTY FAVORITES JULY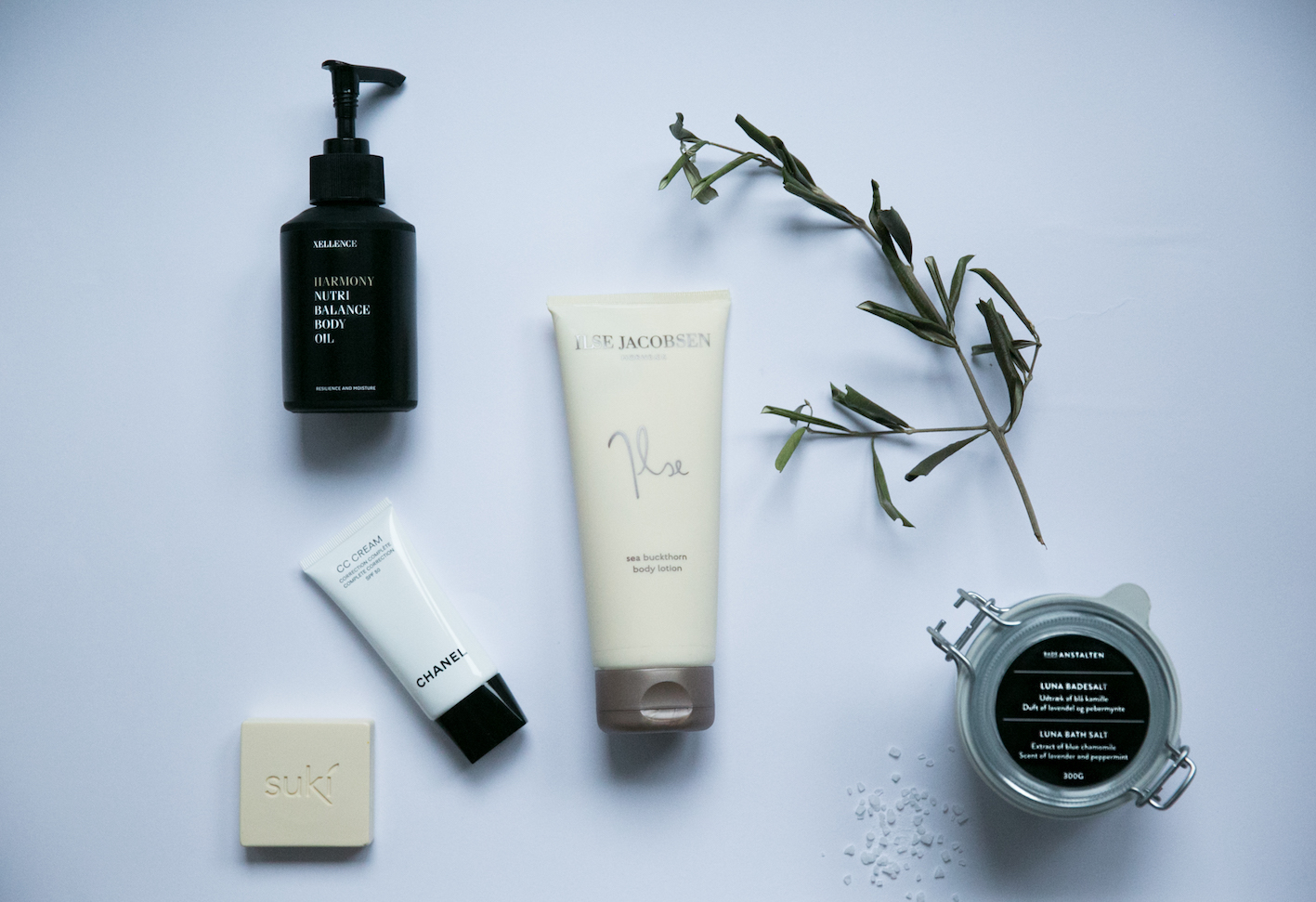 Location: Copenhagen
Photos taken with Canon 5D mark 3
For mig er sommer tiden hvor huden skal være så lækker som overhovedet muligt. Det er nemmere at pakke et par tørre stænger ind i December end det er i Juli så derfor har denne måneds produkter omhandlet hunden. Både krop og ansigt er blevet skrubbet, smurt ind og behandlet. Der er kommet disse 5 produkter ud af galskaben og jeg håber i vil blive lige så forelsket i dem som jeg selv er. Enjoy!
english: Summer is the time to have beautiful skin. It's much easier to hide dry legs in December than it is in July, therefore I have been testing products that benefits the skin this month. Both face and body has been scrubbed, smeared and treated. What has come out of all this testing is these 5 products that I hope you will love just as much as I do. Enjoy!
1. Xellence, Harmony body oil
(shop here)
Not greasy, super soothing and smoothing body oil. I always get so nervous when trying a body oil because sometimes the brand who makes it just wants it to be so good that it just gets unwearable. Clothes and sheets usually get ruined but not with this one, this is great. It dried up super quick and I felt soft and pampered. Just like a good body oil is supposed to be!
2. Chanel, CC cream
(shop here)
I've never been into the whole BB / CC thing that really exploded worldwide a couple of year ago. So when getting this product in a goody bag I was so annoyed that it was a CC cream and not just a regular day or night cream because I don't use CC cream. But as you know, Chanel is life, so I gave it a try. And now, my life is changed forever. What is this stuff? My complexion is much much better (without makeup) now than it was before. I've tried CC creams before and never saw any difference (which is why I don't like them) but after only 3 weeks of testing this product I now look much better without makeup than I ever did. What a change. I am really in awe. Try it you won't regret it!
3. Suki, Sensitive cleansing bar
(shop here)
Now a day everything comes in a tube and I will admit it's more hygienic and way easier but there is something about a nice piece of soap. My mother always washed me and my brothers in bars of soap and to this day I still love how they feel. This one from Suki smells great and it sensitive on the skin. Win win + love!
4. Ilse Jacobsen, Sea buckthorn bodylotion
(shop here)
Buckthorn is one of my favorite scents in the world, it's so fresh and unexpected and it reminds me of Scandinavia. Ilse Jacobsens bodylotion is not too thin and not too thick, doesn't grease or become sticky and the buckthorn scent is just strong enough. I love to treat myself with this product, it's devine.
5. Badeanstalten, Bathsalt
(shop here)
I am unfortunately not the owner of a bathtub, actually I don't know if I would ever use it. BUT I love bathsalts, they're just so luxurious. This one from Badeanstalten smells like lavender and peppermint, it's pure perfection in a nice footbath!
X M